LA GEARS UP TO LAUNCH ITS INAUGURAL SHOWCASE OF FILMS, WEBISODES AND TV PROGRAMS
By Adrienne Papp
Perhaps one of the most ambitious independent films events in the U.S., the newly created Film Festival Week – LA will be held April 11-19 in Hollywood, CA. The event comprises four unique film events and will screen a wide array of films, webisodes and TV programs from all over the globe, exclusively at Raleigh Studios, 5300 Melrose Ave, Hollywood (Chaplin Building). An Opening night kick-off party to welcome participating filmmakers will take place on Wednesday, April 11 at hotspot Confidential (424 N Beverly Dr, Beverly Hills) from 7pm- 11pm.
Organizers programmed selections for ITN DISTRIBUTION FILM & WEBISODE FESTIVAL; LA FILM, TV & WEBISODE FESTIVAL; INDEPENDENT FILM QUARTERLY FILM & WEBISODE FESTIVAL; NEW YORK INTERNATIONAL FILM FESTIVAL (NYIFF).
Dozens of gems are expected to unspool over the week with many titles available for distribution. The current changes in modern technology allow entrepreneurial filmmakers both young and old to realize their celluloid dreams. 150 Filmmakers will represent 20 countries including, Australia, Argentina, Canada, Colombia, China, France, Germany Israel, Mongolia, Netherlands, Spain, Italy, India, Nepal, Ireland, Norway, Turkey, Trinidad & Tobago, UK, and all over the US.
Not surprisingly talent ranges in scope from novice to established. Notables include: Oscar-winning actress Susan Sarandon; Emmy award-winning actress and comedienne Lily Tomlin; Paul Sorvino;  Oscar-nominated actor Eric Roberts; Richard Chamberlain (The Thorn Birds); Piper Perabo (Covert Affairs); Jon Heder (Napolean Dynamite); Sally Kirkland; Missi Pyle (The Artist); Patrick Muldoon; Rene Ashton; Stefanie Powers (Hart to Hart); Michael Sorvino (Summer of Sam, Human Trafficking); Betsy Rue (My Bloody Valentine, Halloween II); Phil Messerer creator of the Vampire Diaries Franchise; Daeg Faerch (Rob Zombie's Halloween); Dee Wallace (ET); actress/model/musician Tila Tequila; Nick Hogan (Hogan Knows Best); Lorenzo Lamas (Falcon Crest); Charlene Tilton (Dallas); Tom Christensen (Squatters); Robert Prescott (Burn After Reading, Michael Clayton); Tony Award-winning and Oscar-nominated producer Marc Shaiman (Hairspray, When Harry Met Sally); award-winning producer Michael Landon Jr. (Love Comes Softly, The Velveteen Rabbit); Jonathan Bennett (Mean Girls), Sandy Martin (Napoleon Dynamite), Kirsten Vangsness (Criminal Minds), up-and-coming actor Coleman McClary (star of the award-winning Bar Noise); producer Evan Ginzburg (The Wrestler) and rising stars Sybil (The Temp) and India Irving.
FILM FESTIVAL WEEK HIGHLIGHTS:
ITN DISTRIBUTION FILM & WEBISODE FESTIVAL:
ASHES: The story of two brothers from the inner city whose lives are unraveling. As one plummets deeper into mental illness, the other, Ashes, copes by throwing himself into the dangerous New York underworld. Cast: Ajay Naidu, Piper Perabo, Faran Tahir, Heather Burns, Debargo Sanyal, Firdous Bamji, Maurice Carr, Peter Macon, Reena Shah, Samrat Chakrabarti, Wayne Kasserman.
Directed by Ajay Naidu. 77min. Feature Drama.
**Friday, April 13th, 8:00pm Chaplin Theatre
MASTERMINDS: A legitimate businessman named Rocket sets up a sophisticated underground scheme to steal from criminals, so that he may avoid legal ramifications.
Cast: Tila Tequila, Nick Hogan, Tray Chaney, Luke Marr, Darius Willis. Directed by David Keary, 90 min. Feature Drama/Crime/Action.
**Saturday, April 14th 6:00pm Fairbanks Theatre
 NOTHING LIKE CHOCOLATE: Narrated by Susan Sarandon, this compelling documentary tells intimate stories of anarchist chocolate-maker, Mott Green, founder of the Grenada Chocolate Company Co-operative and independent cocoa farmer, Nelice Stewart. Directed by Kum-Kum Bhavnani. 67min. Documentary.
**Thursday, April 12th, 6:00pm Pickford Theatre
 LA FILM, TV & WEBISODE FESTIVAL:
GOD DON'T MAKE THE LAWS: In a town frozen in time, a boy with a past comes for a girl with no future. This is the picturesque Village of Rockwell where nobody gets sick; nobody ages, and nobody dies due to a tragic bus crash that took the lives of the 1977 undefeated Rockwell High School Basketball Team.  Cast: Paul Sorvino, Bruce Davison, Ella Rae Peck, Lucas Salvago, Robert  Prescott
Directed by David Sabbath,100 min. Drama.
**Saturday, April 14, 12 Noon Pickford Theatre
JOURNEY TO JAMAA: A true and deeply moving account of the difficult and often dangerous journey two orphaned children are forced to make to find their only remaining family. Directed by award-winning producer Michael Landon Jr. and produced by World Vision.42:02min. Short Film/Family/Drama/Cultural.
VEGAN 101, SEASON 2: The second season stars Oscar-nominated actor, Eric Roberts as Dr. Eaton Wright, in a hilarious look at what happens when Dr. Wright
takes the vegan lifestyle by storm with this TV show "Eating Right." Cast: Eric Roberts. Music by Keaton Simons.
Directed by Joanne Rose. Comedy.
INDEPENDENT FILM QUARTERLY FILM & WEBISODE FESTIVAL:
MONT REVE: Marco della Riva, an Italian student at the elite Swiss boarding school, Mont Reve, is not your ordinary guy. A fierce athlete and secretly a writer, he is quite the trouble maker and of course a ladies man. But when Marco's eyes set upon Divina V. Rawling, a British classmate and dancer with a perfect record and lineage extraordinaire, his charm is tested.
Directed by Rocky Collins and Lynn von Kesting. Cast: India Irving and Mario Rivelli. 116min. Romantic Comedy. Featuring music by George Michael, Sting, Gladys Knight and the Pips, Otis Redding, Boyz II Men, Jamie Foxx, The Pointer Sisters, Pino Daniele, Corneille, Etta James, Neri Per Caso and more!
** Thursday, April 12th 7:30pm Chaplin Theatre & Fairbanks Theatre
SEBASTIAN: Miranda Barnes (Meadow Williams) is a tragic yet gallant
figure. Stunning events rapidly awaken strength and spiritual awareness essential for her survival. Is Sebastian an angel sent from God or a psychopathic serial killer. Directed by Gregori Martin. Cast: Meadow Williams, Daeg Faerch, Betsy Rue, Dee Wallace. 107 min. Sci-Fi/Action.
** Saturday, April 14th 8:00pm Fairbanks Theatre
DEAD GRANDMA!: A young college student named Andy finds himself in a world of trouble when his grandma comes back from the dead to help him find love.
Directed by Will Kindrick. Cast: Jon Heder, Matt Heder, Beverly Welsh,
Chase Bingham, Don Lucas, Michael Coady, Nicholas Zaharias, Shannon
Mary Dixon, Umberto Riva, Will Kindrick. Family Comedy.
** Saturday, April 14th 6:20pm Pickford Theatre
NEW YORK INTERNATIONAL FILM FESTIVAL (NYIFF):
ACTORS ANONYMOUS: Rehabilitating actors back into society using a 12-step program.
Directed by Bryan Stratte. Cast: Rene Ashton, Sally Kirkland, Lorenzo
Lamas, Charlene Tilton, Brian Krause, Deena Dill, Lou Pizarro, Wally
Campo, Paul Witten, Shawna Craig. 22min. Television/Comedy.
**Friday, April 13th 8:00pm Fairbanks Theatre
MILF MONEY: A dramedy about three single, suburban moms who turn to prostitution to keep their heads above water.
Directed by Aaron Priest. Cast: Missi Pyle, Patrick Muldoon, Brian Krause, Rene Ashton, Deena Dill. 22min. Television/Drama/Comedy.
**Friday, April 13th 8:00pm Fairbanks Theatre
HUBRISTIC: The rise and fall and lesser rise and greater fall of Tristan Stanfield.
Directed by Owen Stanley. Cast: Coleman McClary and Tom Christensen.
75 min. Comedy.
**Saturday, April 14th 4:00pm Chaplin Theatre
 For a complete schedule for each festival, please visit the following url links: http://independentfilmquarterly.net/ifq-festival-schedule.html;
http://www.itnfilmfestival.com/Festival_Schedule_2011.html.
http://www.lafilmtvnewmediafestival.com/Schedule.html
About the Author of This Article:  Lady Adrienne Papp is a recognized journalist who has written for many publications including Savoir, Beverly Hills 90210, Malibu Beach, Santa Monica Sun, The Beverly Hills Times, Brentwood News, Bel-Air View,Celebrity Society,Celeb Staff, It Magazine, Chic Today, LA2DAY, West Side Todayamong many others. She is the President and CEO of Los Angeles / New York-based publicity company, Atlantic Publicityand publishing house, Atlantic Publisher. Adrienne writes about world trends, Quantum Physics, entertainment and interviews celebrities, world leaders, inventors, philanthropists and entrepreneurs. She also owns Atlantic United Films that produces and finances true stories made for theatrical release or the silver screen. Spotlight News Magazineis owned by Atlantic United, Incwith Adrienne Pappbeing the majority shareholder.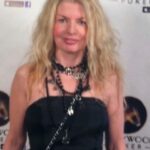 About the Author of This Article:  Adrienne Papp is a recognized journalist, economist and feature writer, who has written for many publications including Savoir; The Westside Today Publications ; such as Beverly Hills 90210; Malibu Beach; Santa Monica Sun; The Beverly Hills Times; Brentwood News; Bel-Air View ; Celebrity Society ; Celeb Staff ; It Magazine;  Chic Today;  LA2DAY;  West Side Today among many others. She is the President and CEO of Los Angeles / New York-based publicity company, Atlantic Publicity and publishing house, Atlantic Publisher. Adrienne writes about world trends, Quantum Physics, entertainment and interviews celebrities, world leaders, inventors, philanthropists and entrepreneurs. She also owns Atlantic United Films that produces and finances true stories made for theatrical release or the silver screen. Spotlight News Magazine is owned by Atlantic Publicity that just opened a new extension to it : PublicityLosAngeles. Adrienne Papp is a member of the International Press Academy.She is the Founder, CEO and President  of Youthful & Ageless ™, Bringing Information to Billions™, An Honorable Cause™  www.LatestAgeless.com. www.OurMediaVenuesAndCompanies.com, Atlantic Publicity Articles, Latest Ageless, Events Photo Collection, Linked In Profile, Movie Data Base  Profile, Twitter, Instagram, Youthful and Ageless Google+, Atlantic Publicity Google+, Atlantic Publisher Google+, Adrienne Papp Google+, Adrienne Papp Personal Google+, Spotlight News Magazine, Atlantic Publicity Productions, Atlantic Altitude, Altitude Pacific, Atlantic Publicity Photography and Filming, About Adrienne Papp   What Others Say  AtlanticPublicitySEO, BrilliantMarketing365, An Honorable Cause, Academic Research, Knighthood Today,    Youthful and Ageless™. She was knighted and became a Dame in 2010. Her official name is Lady Adrienne Papp and Dame Adrienne Papp. Voting Member of The International Press Academy and The Oscars: Academy of Motion Picture Arts and Sciences. She is the Managing Editorial Director of The Beverly Hills Times Magazine, and Hollywood Weekly. She has a Master of Science in Economics majoring Logistics; an MBA Degree; An International Law, Trade and Finance Postgraduate: Marketing and Advertising Postgraduate from NYU and UCLA. Guest Professor at Oxford University; Director and Producer of TV and Airline On Camera Editorials; Adrienne Papp Enterprises