By Adrienne Papp
It is as if your spirit has elevated to a different dimension as Air Pacific lifts its heavy wings into the sky.  Is it the anticipation? The mystique of leaving it all behind? The once-in-a-lifetime experience, right out of the movies? Romantic, inviting, magical, as in never-to-return-again?
Brooke Shields in The Blue Lagoon – a classic favorite forever – girls wanted to be her, boys wanted to be with her, and most of us dreamt ourselves right into the sizzling island nights, smelling coconut trees through the screen as the mystery unfolds and comes alive.
Turtle Island was home to the movie and to many vacationing movie stars following the "footsteps" of Brooke Shields ever since Richard Evanson, a self made millionaire and visionary, bought the island in 1972. He made it a haven for those seeking complete privacy with unparalleled comfort and luxury in the midst of immeasurable beauty, untouched by man. Worldly concerns melt away instantly as you fly over the strikingly vibrant sapphire and emerald chain of volcanic lagoons and isles, so intensely beyond belief, it brings tears to your eyes.
"I see, this is how it was intended to be," whispered a voice, reminding me of Meryl Streep to Robert Redford in Out of Africa, as the spirit of God touches your soul.
And that is how it remains throughout your stay on Turtle, – one of the 95 islands making up Fiji. But ,Turtle is very different: Freshly caught fish from the sea made to your order; organic vegetables from the garden prepared to perfection; the famous hospitality and friendliness of the native staff, the unending adventures, which brought even Columbia Pictures to the island. Corals never seen before, and the sweet pleasure of a private, white sandy beach, – all reminding us of all those body-spirit connection "things" we often forget about in our cell phone and high-tech society.
"If you really love your partner, and you've got some adventure and excitement left in your bones, come along we're gonna have a great time!" says Evanson, alias Boat 6.
On Turtle Island you reconnect with nature in its purest form, – perhaps, as "it was intended to be."
No wonder that Britney Spears, Jessica Simpson and other stars honeymooned here. Ringo Starr and Charlize Theron socialized with the other 14 couples, the maximum number of guests allowed on the island at any given time, served by a Fijian staff of 130. Talk about luxury…The folks at Turtle Island will book your trip and treat you like royalty. Call 1800-255-4347 or visit http://www.turtlefiji.com/
______________
About the Writer:  
Adrienne Papp
 is a recognized journalist who has written for many publications including Savoir, Beverly Hills 90210, Malibu Beach, Santa Monica Sun, The Beverly Hills Times, Brentwood News, Bel-Air View and Celebrity Society, among many others. She is the President and CEO of Los Angeles/New York-based publicity companies,
Atlantic Publicity
and
Atlantic Publisher
. Adrienne writes about world trends, Quantum Physics, entertainment and interviews celebrities and world leaders.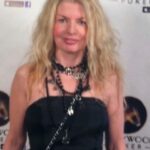 About the Author of This Article:  Adrienne Papp is a recognized journalist, economist and feature writer, who has written for many publications including Savoir; The Westside Today Publications ; such as Beverly Hills 90210; Malibu Beach; Santa Monica Sun; The Beverly Hills Times; Brentwood News; Bel-Air View ; Celebrity Society ; Celeb Staff ; It Magazine;  Chic Today;  LA2DAY;  West Side Today among many others. She is the President and CEO of Los Angeles / New York-based publicity company, Atlantic Publicity and publishing house, Atlantic Publisher. Adrienne writes about world trends, Quantum Physics, entertainment and interviews celebrities, world leaders, inventors, philanthropists and entrepreneurs. She also owns Atlantic United Films that produces and finances true stories made for theatrical release or the silver screen. Spotlight News Magazine is owned by Atlantic Publicity that just opened a new extension to it : PublicityLosAngeles. Adrienne Papp is a member of the International Press Academy.She is the Founder, CEO and President  of Youthful & Ageless ™, Bringing Information to Billions™, An Honorable Cause™  www.LatestAgeless.com. www.OurMediaVenuesAndCompanies.com, Atlantic Publicity Articles, Latest Ageless, Events Photo Collection, Linked In Profile, Movie Data Base  Profile, Twitter, Instagram, Youthful and Ageless Google+, Atlantic Publicity Google+, Atlantic Publisher Google+, Adrienne Papp Google+, Adrienne Papp Personal Google+, Spotlight News Magazine, Atlantic Publicity Productions, Atlantic Altitude, Altitude Pacific, Atlantic Publicity Photography and Filming, About Adrienne Papp   What Others Say  AtlanticPublicitySEO, BrilliantMarketing365, An Honorable Cause, Academic Research, Knighthood Today,    Youthful and Ageless™. She was knighted and became a Dame in 2010. Her official name is Lady Adrienne Papp and Dame Adrienne Papp. Voting Member of The International Press Academy and The Oscars: Academy of Motion Picture Arts and Sciences. She is the Managing Editorial Director of The Beverly Hills Times Magazine, and Hollywood Weekly. She has a Master of Science in Economics majoring Logistics; an MBA Degree; An International Law, Trade and Finance Postgraduate: Marketing and Advertising Postgraduate from NYU and UCLA. Guest Professor at Oxford University; Director and Producer of TV and Airline On Camera Editorials; Adrienne Papp Enterprises