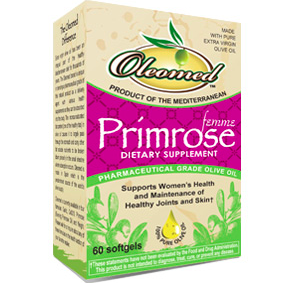 By Adrienne Papp
As the President of the Most Health Conscious Company , Youthful andAgeless™ or Healthy and Ageless.com , I feel that it is my duty to share a few things with you. So, let's get started one at a time: Did you know that certain vitamins are not absorbed by the body unless you take them with some oil?  Simply because they are not water-soluble, rather they are fat-soluble. The next question from you would of course be: Fat? What fat? I cannot have fat, I do not want to gain weight. And the answer is: you are right, EXCEPT, olive oil is not only good for you but the body needs fat in order to break down fat, which is just an added benefit to the fact stated above. Absorbing certain vitamins that you did not know would be discarded by the body as waste, I believe is crucial for you to know. And, on top, there goes your money out the window too because you did not gain any benefits from expensive vitamins. And that is the point when one of the Most Promising Companies of America, comes into the picture: OLEOMED.
Here is why:
Extra virgin olive oil has been an integral part of the healthy Mediterranean diet for thousands of years. The Oleomed brand is unique in blending a pharmaceutical grade of this natural product as a delivery agent with various health supplements so they can be absorbed into the body. The monounsaturated fat content (one of the healthy fats) in olive oil causes it to largely pass through the stomach and carry other fat soluble nutrients to be broken down primarily in the small intestine where absorption occurs. Oleomed is made in Spain which is the predominant source of the world's olive supply. Oleomed is currently available in four formulas: Garlic, CoQ10, Primrose (Evening Primrose Oil) and Weight. Please look for or inquire about any of these formulas in the health section of your favorite retailer.
Below are some studies for those that are interested in learning more: 
Carotenoid bioavailability is higher from salads ingested with full-fat than with fat-reduced salad dressings as measured with electrochemical detection1,2,3
Written by Melody J Brown, Mario G Ferruzzi, Minhthy L Nguyen, Dale A Cooper, Alison L Eldridge, Steven J Schwartz, and Wendy S White
Let's now take a look at these beautiful and inviting vitamins.  Olive Oil Digestion and Nutrient Bioavailability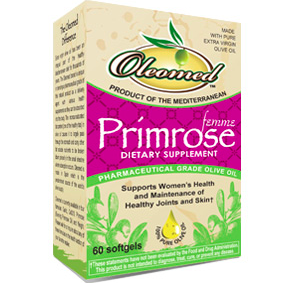 Oleomed Primrose formula is a natural dietary supplement that combines pharmaceutical grade Olive Oil with Evening Primrose, a wild flower that grows in North America and Europe. It helps support women's health while promoting the maintenance of healthy skin and joints
Oleomed Garlic formula is a natural dietary supplement that combines pharmaceutical grade Olive Oil with Garlic. It helps maintain healthy levels of
blood pressure and cholesterol while supporting a healthy immune system and digestive process.
Oleomed Weight formula is a natural dietary supplement that combines pharmaceutical grade Olive Oil with three natural products (Garcinia Cambogia, Citrus Aurantium, Guarana), which help support our body's natural weight control function. It supports a weight loss program and maintains energy. Ephedrine free formula.
Oleomed CoQ10 formula is a natural dietary supplement that combines pharmaceutical grade Olive Oil with Coenzyme Q10, vital for energy production. Coenzyme Q10 also works with the body's cells to utilize oxygen, has antioxidant properties and helps support a healthy heart function and energy
Where can you find these amazing products:
Beehive Natural Foods store at 6490 Bird Road, Miami, FL 33155.
This well-established store opened in a much smaller location 35 years ago and continues to be run by Bob Penna, a certified nutritional counselor.
2) Oleomed is now also available at both the La Cubana Pharmacy, 5965 SW 8th St., Suite A, Miami, FL 33144
Jorge's Pharmacy, 1701 Coral Way, Miami, FL 33145.
Please look for all of our formulas at either of these fine locations or online stores, or much better yet on Youthful and Ageless™   that endorsed  this extraordinary company. I myself am taking all four of their formulas every day. It makes a difference and that is an Honorable Cause!  Oleomed is A Natural Product.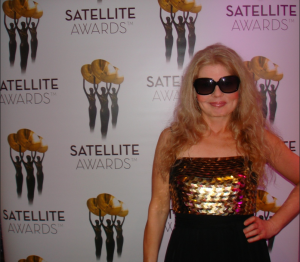 About the Author of This Article:  Adrienne Papp is a recognized journalist, economist and feature writer, who has written for many publications including Savoir; The Westside Today Publications ; such as Beverly Hills 90210; Malibu Beach; Santa Monica Sun; The Beverly Hills Times; Brentwood News; Bel-Air View ; Celebrity Society ; Celeb Staff ; It Magazine;  Chic Today;  LA2DAY;  West Side Today among many others. She is the President and CEO of Los Angeles / New York-based publicity company, Atlantic Publicity and publishing house, Atlantic Publisher. Adrienne writes about world trends, Quantum Physics, entertainment and interviews celebrities, world leaders, inventors, philanthropists and entrepreneurs. She also owns Atlantic United Films that produces and finances true stories made for theatrical release or the silver screen. Spotlight News Magazine is owned by Atlantic Publicity that just opened a new extension to it : PublicityLosAngeles. Adrienne Papp is a member of the International Press Academy.She is the Founder, CEO and President  of Youthful & Ageless ™, Bringing Information to Billions™, An Honorable Cause™  www.LatestAgeless.com. www.OurMediaVenuesAndCompanies.com, Atlantic Publicity Articles, Latest Ageless, Events Photo Collection, Linked In Profile, Movie Data Base  Profile, Twitter, Instagram, Youthful and Ageless Google+, Atlantic Publicity Google+, Atlantic Publisher Google+, Adrienne Papp Google+, Adrienne Papp Personal Google+, Spotlight News Magazine, Atlantic Publicity Productions, Atlantic Altitude, Altitude Pacific, Atlantic Publicity Photography and Filming, About Adrienne Papp   What Others Say  AtlanticPublicitySEO, BrilliantMarketing365, An Honorable Cause, Academic Research, Knighthood Today,  What Others Say About Youthful and Ageless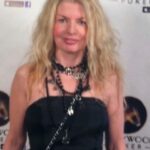 About the Author of This Article:  Adrienne Papp is a recognized journalist, economist and feature writer, who has written for many publications including Savoir; The Westside Today Publications ; such as Beverly Hills 90210; Malibu Beach; Santa Monica Sun; The Beverly Hills Times; Brentwood News; Bel-Air View ; Celebrity Society ; Celeb Staff ; It Magazine;  Chic Today;  LA2DAY;  West Side Today among many others. She is the President and CEO of Los Angeles / New York-based publicity company, Atlantic Publicity and publishing house, Atlantic Publisher. Adrienne writes about world trends, Quantum Physics, entertainment and interviews celebrities, world leaders, inventors, philanthropists and entrepreneurs. She also owns Atlantic United Films that produces and finances true stories made for theatrical release or the silver screen. Spotlight News Magazine is owned by Atlantic Publicity that just opened a new extension to it : PublicityLosAngeles. Adrienne Papp is a member of the International Press Academy.She is the Founder, CEO and President  of Youthful & Ageless ™, Bringing Information to Billions™, An Honorable Cause™  www.LatestAgeless.com. www.OurMediaVenuesAndCompanies.com, Atlantic Publicity Articles, Latest Ageless, Events Photo Collection, Linked In Profile, Movie Data Base  Profile, Twitter, Instagram, Youthful and Ageless Google+, Atlantic Publicity Google+, Atlantic Publisher Google+, Adrienne Papp Google+, Adrienne Papp Personal Google+, Spotlight News Magazine, Atlantic Publicity Productions, Atlantic Altitude, Altitude Pacific, Atlantic Publicity Photography and Filming, About Adrienne Papp   What Others Say  AtlanticPublicitySEO, BrilliantMarketing365, An Honorable Cause, Academic Research, Knighthood Today,    Youthful and Ageless™. She was knighted and became a Dame in 2010. Her official name is Lady Adrienne Papp and Dame Adrienne Papp. Voting Member of The International Press Academy and The Oscars: Academy of Motion Picture Arts and Sciences. She is the Managing Editorial Director of The Beverly Hills Times Magazine, and Hollywood Weekly. She has a Master of Science in Economics majoring Logistics; an MBA Degree; An International Law, Trade and Finance Postgraduate: Marketing and Advertising Postgraduate from NYU and UCLA. Guest Professor at Oxford University; Director and Producer of TV and Airline On Camera Editorials; Adrienne Papp Enterprises