For the third consecutive year, Chef Daniel Boulud's highly acclaimed restaurant DANIEL will once again bring Hollywood to New York hosting members of the Academy of Motion Picture Arts and Sciences.  As the only East Coast event officially hosted by The Academy, Oscar Night at DANIEL has become one of the most prestigious viewing parties in New York.
After 21 years in business, DANIEL remains a pivotal fixture in the New York restaurant scene.  Chef Boulud, who hails from Lyon, France, is considered one of America's leading culinary connoisseurs and is one of the most revered chefs in New York City.
Boulud and his team of chefs – helmed by Executive Chef Jean François Bruel and Pastry Chef Ghaya Oliveira – will leverage their culinary creativity to present a special menu inspired by Best Picture Nominees. Exquisite canapés will reflect the themes of Birdman or (The Unexpected Virtue of Ignorance), Boyhood, American Sniper and Selma, while pastries will channel Whiplash, The Theory of Everything, The Grand Budapest Hotel and The Imitation Game. The menu will be paired with a dramatic cocktail by Head Bartender Arnaud Dissais called, "And The Winner Is…", served in a martini glass with an "edible envelope" garnish.
"Oscar Night New York is an opportunity for the local film community to come together and celebrate a year of outstanding achievements in cinema. We are delighted to be returning to DANIEL for what will undoubtedly be an unforgettable evening with Chef Boulud," said Patrick Harrison, the Academy's Director of New York Programs and Membership.
"The team here at DANIEL is thrilled to be hosting Oscar Night New York for a third consecutive year. We have planned a special menu for this glamorous event and look forward to providing the East Coast Academy members with a memorable evening for the 87th broadcast," said Chef Boulud.
High-definition, large-screen LCD monitors augmented by Dolby® sound equipment throughout the dining room will create an immersive experience for guests.
Two 7.5-foot Oscar® statues will greet the New York partygoers as they enter the restaurant on Oscar Night.  These golden sentinels are identical to the larger-than-life Oscars that will greet the ceremony's attendees in Hollywood.
The 87th Oscars will be held on Sunday, February 22, 2015, at the Dolby Theatre® at Hollywood & Highland Center® in Hollywood, and will be televised live on the ABC Television Network at 7 p.m. ET/4 p.m. PT.  The Oscars, produced by Craig Zadan and Neil Meron, also will be televised live in more than 225 countries and territories worldwide.
About the Author of This Article: Dame Adrienne Papp is a recognized journalist, economist and feature writer who has written for many publications including Savoir; The Westside Today Publications ; such as Beverly Hills 90210; Malibu Beach; Santa Monica Sun; The Beverly Hills Times; Brentwood News; Bel-Air View ; Celebrity Society ; Celeb Staff ; It Magazine;  Chic Today;  LA2DAY;  West Side Today among many others. She is the President and CEO of Los Angeles / New York-based publicity company, Atlantic Publicity and publishing house, Atlantic Publisher. Adrienne writes about world trends, Quantum Physics, entertainment and interviews celebrities, world leaders, inventors, philanthropists and entrepreneurs. She also owns Atlantic United Films that produces and finances true stories made for theatrical release or the silver screen. Spotlight News Magazine is owned by Atlantic United, Inc. Adrienne Papp is a member of the International Press Academy.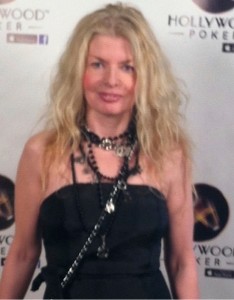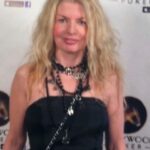 About the Author of This Article:  Adrienne Papp is a recognized journalist, economist and feature writer, who has written for many publications including Savoir; The Westside Today Publications ; such as Beverly Hills 90210; Malibu Beach; Santa Monica Sun; The Beverly Hills Times; Brentwood News; Bel-Air View ; Celebrity Society ; Celeb Staff ; It Magazine;  Chic Today;  LA2DAY;  West Side Today among many others. She is the President and CEO of Los Angeles / New York-based publicity company, Atlantic Publicity and publishing house, Atlantic Publisher. Adrienne writes about world trends, Quantum Physics, entertainment and interviews celebrities, world leaders, inventors, philanthropists and entrepreneurs. She also owns Atlantic United Films that produces and finances true stories made for theatrical release or the silver screen. Spotlight News Magazine is owned by Atlantic Publicity that just opened a new extension to it : PublicityLosAngeles. Adrienne Papp is a member of the International Press Academy.She is the Founder, CEO and President  of Youthful & Ageless ™, Bringing Information to Billions™, An Honorable Cause™  www.LatestAgeless.com. www.OurMediaVenuesAndCompanies.com, Atlantic Publicity Articles, Latest Ageless, Events Photo Collection, Linked In Profile, Movie Data Base  Profile, Twitter, Instagram, Youthful and Ageless Google+, Atlantic Publicity Google+, Atlantic Publisher Google+, Adrienne Papp Google+, Adrienne Papp Personal Google+, Spotlight News Magazine, Atlantic Publicity Productions, Atlantic Altitude, Altitude Pacific, Atlantic Publicity Photography and Filming, About Adrienne Papp   What Others Say  AtlanticPublicitySEO, BrilliantMarketing365, An Honorable Cause, Academic Research, Knighthood Today,    Youthful and Ageless™. She was knighted and became a Dame in 2010. Her official name is Lady Adrienne Papp and Dame Adrienne Papp. Voting Member of The International Press Academy and The Oscars: Academy of Motion Picture Arts and Sciences. She is the Managing Editorial Director of The Beverly Hills Times Magazine, and Hollywood Weekly. She has a Master of Science in Economics majoring Logistics; an MBA Degree; An International Law, Trade and Finance Postgraduate: Marketing and Advertising Postgraduate from NYU and UCLA. Guest Professor at Oxford University; Director and Producer of TV and Airline On Camera Editorials; Adrienne Papp Enterprises