The Black Business Association's "Salute to Black Women"
Business Conference/Expo & Awards Luncheon was a Stunning Tribute to National Women's History Month
Photo Credit: Foxx Media Group
(Top (L-R): Honorees: Edna Sims, Alisha White Madison, Ozie B. Gonzaque, Vivan Bowers-Cowan and Jacque Bee. (Bottom (L-R): Earl "Skip" Cooper, Lifetime Achievement Awardee Ozie B. Gonzaque and The Honorable Gwen Moore.
The Black Business Association (BBA), presented the Annual Salute to Black Women Business Conference/Expo & Awards Luncheon in recognition of National Women's History Month recently at the L.A. Hotel Downtown. The overflowing room of guests had a wonderful time as they honored five special women who were truly deserving of the accolades.
Earl "Skip" Cooper II, President & CEO, Black Business Association and The Honorable Gwen Moore, President, GEM Communications & Chairwoman, Black Business Association, presented the awards to this year's honorees; Ozie B. Gonzaque; former Board Chair HACLA, Lifetime Achievement Award; Jacque Bee, Co-Director, Recycling Black Dollars, Nevertheless, She Persisted Award; Alisha White Madison, Founder, Bella Network, Entrepreneur Excellence Award, Edna Sims, Owner, ESP Public Relations, Excellence In Media Services Award, Vivian Bowers, Owner, Bowers & Sons Cleaners, Outstanding Community Based Business Award, Clarisa F. Howard, President & CEO, Howard & Howard Consulting, Inc, President Award and Northrop Gumman received the Chairman's Award.
The honorees were serenaded by outstanding 15-year-old vocalist Zipporah Robinsonand Kim Anthony-Morrow, National Director, Urban Philanthropy Institute was the Mistress of Ceremonies.
This year's theme is Nevertheless, She Persisted that honored women who fight all forms of discrimination against women.
About Black Business Association
Since 1970, the Black Business Association (BBA), a 501(c)(3) nonprofit organization, headquartered in Los Angeles, has been instrumental in the growth and development of thousands of African American businesses, providing innovative information and service programs to our constituents, advocate for change and adherence to laws and programs, and assisted companies and individuals to move up the ladder of success.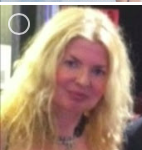 About the Author of This Article:  Adrienne Papp is a recognized journalist, economist and feature writer, who has written for many publications including Savoir; The Westside Today Publications ; such as Beverly Hills 90210; Malibu Beach; Santa Monica Sun; The Beverly Hills Times; Brentwood News; Bel-Air View ; Celebrity Society ; Celeb Staff ; It Magazine;  Chic Today;  LA2DAY;  West Side Today among many others. She is the President and CEO of Los Angeles / New York-based publicity company, Atlantic Publicity and publishing house, Atlantic Publisher. Adrienne writes about world trends, Quantum Physics, entertainment and interviews celebrities, world leaders, inventors, philanthropists and entrepreneurs. She also owns Atlantic United Films that produces and finances true stories made for theatrical release or the silver screen. Spotlight News Magazine is owned by Atlantic Publicity that just opened a new extension to it : PublicityLosAngeles. Adrienne Papp is a member of the International Press Academy.She is the Founder, CEO and President  of Youthful & Ageless ™, Bringing Information to Billions™, An Honorable Cause™  www.LatestAgeless.com. www.OurMediaVenuesAndCompanies.com, Atlantic Publicity Articles, Latest Ageless, Events Photo Collection, Linked In Profile, Movie Data Base  Profile, Twitter, Instagram, Youthful and Ageless Google+, Atlantic Publicity Google+, Atlantic Publisher Google+, Adrienne Papp Google+, Adrienne Papp Personal Google+, Spotlight News Magazine, Atlantic Publicity Productions, Atlantic Altitude, Altitude Pacific, Atlantic Publicity Photography and Filming, About Adrienne Papp   What Others Say  AtlanticPublicitySEO, BrilliantMarketing365, An Honorable Cause, Academic Research, Knighthood Today,    Youthful and Ageless™. She was knighted and became a Dame in 2010. Her official name is Lady Adrienne Papp and Dame Adrienne Papp. Voting Member of The International Press Academy and The Oscars: Academy of Motion Picture Arts and Sciences. She is the Managing Editorial Director of The Beverly Hills Times Magazine, and Hollywood Weekly. She has a Master of Science in Economics majoring Logistics; an MBA Degree; An International Law, Trade and Finance Postgraduate: Marketing and Advertising Postgraduate from NYU and UCLA. Guest Professor at Oxford University; Director and Producer of TV and Airline On Camera Editorials; Adrienne Papp Enterprises 
By Adrienne Papp