New Book "Black Hollywood – The Lost Photos" of 1967 – 1990 Salutes African American Icons and their Contributions;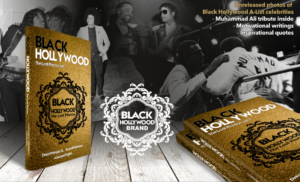 By Adrienne Papp 
Inspiring New Book "Black Hollywood – The Lost Photos" of 1967 – 1990 Salutes African American Icons, such as  Muhammad Ali Tribute; Inspirational quotes; Michael Jackson plus more; Dedication to President Obama
Photojournalist to the stars since 1963, Delroi Whitaker Sr., and co-authors Darrell Whitaker and television executive Aswaad English, are releasing the inspiring new book of unpublished photos of African-American Hollywood legends, their achievements and their personal moments spent in Los Angeles, California from 1967 to 1990.
"In a stunning collection of snapshots, "Black Hollywood – The Lost Photos" reveals itself as far more than a book. It is a must-see reflection of American History!" said Ryane Nicole Granados, Author and Associate Professor of English, Golden West College.
A work of art, the coffee table book series is a photo-biography of unpublished moments captured during the rise to fame of Michael Jackson, The Jackson 5, Muhammad Ali, Stevie Wonder, The Temptations, Rick James, Marvin Gaye, Diana Ross, Phyllis Hyman and many other ebony icons who rose to fame in the sixties through the ninety's. These visual stories are told through the lens of Delroi Whitaker Sr..
Along side these memorable photos, the book is filled with inspirational quotes, motivational writing and a special dedication to President Barack Obama.
"Learning more about my father's life, it's my honor to help present a lifetime of photography, hard work and passion," said Darrell Whitaker. "I hope this project finds us peace and acceptance of ourselves and others."
"I took my first pictures," said Delori, "of Muhammad Ali next to my candy truck at the Olympic Auditorium in 1978. Richard Pryor, Marvin Gaye and Sammy Davis Jr., all went rounds with Ali. This was one of my greatest moments with such icons."
Aswaad English, producer and creator of the all new daytime courtroom series "Judge Joe Brown's True Verdict", said he was inspired to produce and co-author this project after realizing there was a gap in collectively honoring these African-Americans who have made such extraordinary contributions to entertainment, music and sports. "My goal is to remind the world just how many beautiful elements the Black culture has contributed to the American way of life today," said English.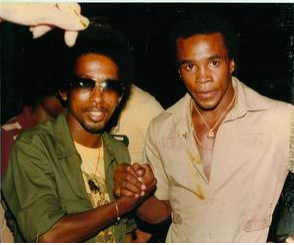 The "Black Hollywood – The Lost Photos" book series is produced by the official "Black Hollywood Brand," which was founded in 2016 by the authors along with Curtis Jones and Flipp Montgomery. The founders mission is to uplift the voice of the African-American people and applaud their daily contributions to the successful and positive growth of the American culture and society.
It is time to celebrate iconic African Americans who have made historic contributions to entertainment and sports with this new book 'Black Hollywood: The Lost Photos' (1967 – 1990)
We hope you will want to share these historic moments with your viewers, fellow journalists and readers as a reminder of how this country flourishes under a colorful umbrella of diversity.
Article Posted By Adrienne Papp and Released by Monica Matulich of PRHollywood.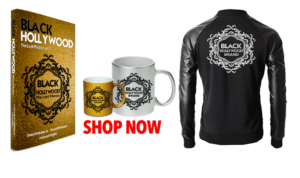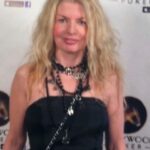 About the Author of This Article:  Adrienne Papp is a recognized journalist, economist and feature writer, who has written for many publications including Savoir; The Westside Today Publications ; such as Beverly Hills 90210; Malibu Beach; Santa Monica Sun; The Beverly Hills Times; Brentwood News; Bel-Air View ; Celebrity Society ; Celeb Staff ; It Magazine;  Chic Today;  LA2DAY;  West Side Today among many others. She is the President and CEO of Los Angeles / New York-based publicity company, Atlantic Publicity and publishing house, Atlantic Publisher. Adrienne writes about world trends, Quantum Physics, entertainment and interviews celebrities, world leaders, inventors, philanthropists and entrepreneurs. She also owns Atlantic United Films that produces and finances true stories made for theatrical release or the silver screen. Spotlight News Magazine is owned by Atlantic Publicity that just opened a new extension to it : PublicityLosAngeles. Adrienne Papp is a member of the International Press Academy.She is the Founder, CEO and President  of Youthful & Ageless ™, Bringing Information to Billions™, An Honorable Cause™  www.LatestAgeless.com. www.OurMediaVenuesAndCompanies.com, Atlantic Publicity Articles, Latest Ageless, Events Photo Collection, Linked In Profile, Movie Data Base  Profile, Twitter, Instagram, Youthful and Ageless Google+, Atlantic Publicity Google+, Atlantic Publisher Google+, Adrienne Papp Google+, Adrienne Papp Personal Google+, Spotlight News Magazine, Atlantic Publicity Productions, Atlantic Altitude, Altitude Pacific, Atlantic Publicity Photography and Filming, About Adrienne Papp   What Others Say  AtlanticPublicitySEO, BrilliantMarketing365, An Honorable Cause, Academic Research, Knighthood Today,    Youthful and Ageless™. She was knighted and became a Dame in 2010. Her official name is Lady Adrienne Papp and Dame Adrienne Papp. Voting Member of The International Press Academy and The Oscars: Academy of Motion Picture Arts and Sciences. She is the Managing Editorial Director of The Beverly Hills Times Magazine, and Hollywood Weekly. She has a Master of Science in Economics majoring Logistics; an MBA Degree; An International Law, Trade and Finance Postgraduate: Marketing and Advertising Postgraduate from NYU and UCLA. Guest Professor at Oxford University; Director and Producer of TV and Airline On Camera Editorials; Adrienne Papp Enterprises