Mi sono innamorato di te… This was the love song that the actress Chiara Mastroianni was humming as she made her appearance this evening on the stage of the Grand Théâtre Lumière to open the 76th Festival de Cannes and welcome the Jury that will award the Palme d'or at the end of these twelve days of celebration of world cinema, "which has always transported us by its beauty, its force and its joy."
---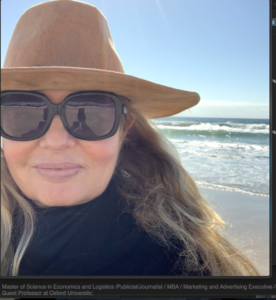 After reminding us that the Festival's raison d'être since its founding in 1946 still remains elation and liberty, Chiara Mastroianni invited up beside her the Moroccan director Maryam Touzani, the French actor Denis Ménochet, the British-Zambian screenwriter and director Rungano Nyoni, the American actress and director Brie Larson, the American actor Paul Dano, the Afghan writer Atiq Rahimi, the Argentine director Damián Szifron and the French director Julia Ducournau, who make up the Feature Film jury presided over by the Swedish director Ruben Östlund.
"What makes cinema unique is watching films together, physically in the same room", said the director of six films, two of which have already won the Palme d'or: The Square in 2017 and Triangle of Sadness in 2022.
The performance of "Stand by Me" by the Californian group Gabriels was quite moving for the members of the family of film present in Cannes this evening. The actress Uma Thurman then called to the stage the special guest of this 76th edition: "The Honorary Palme d'or is attributed to those who have had a deep and lasting impact on cinema. I don't see how anyone other than Michael Douglas could be more deserving. A unique titan, an eternal star and a radiant artist."
The American actor and producer received the trophy and the honour with a standing ovation from the audience.
"After years of an epidemic and wars that are tearing the world apart, more than ever, this festival reminds us that there is something positive. Cinema underlines our commonalities, can transcend our limits and unite human beings. To Cannes and to France: I embrace you with all my heart."
Finally, it was in tandem with the great Catherine Deneuve, to whom the Festival's poster pays tribute this year, that the American star declared the 76th edition open.
A happy festival to all!
The opening ceremony was followed by a screening of Maïwenn's Jeanne du Barry, which was released in French theatres today.
The opening ceremony was broadcast live in France on France 2 and internationally on Brut. Thousands of spectators were also able to experience this exceptional evening in a number of theatres where the ceremony and the opening film were broadcast live thanks to the collaboration of the Festival de Cannes, France télévisions, the Fédération Nationale des Cinémas Français and the National Centre of Cinematography and Animated Pictures (CNC).
Throughout this 76th edition, the climbing of the steps, press conferences, photocalls and official events will be broadcast in French and in English on France.tv, Culturebox, Brut. Cannes, YouTube and on the official site of the Festival de Cannes.
The Awards Ceremony will take place Saturday 27 May at 8:30 pm and will be broadcast live in France on France 2 and internationally on Brut. It will be followed by a screening in the Grand Théâtre Lumière of the final showing: Peter Sohn's Elemental.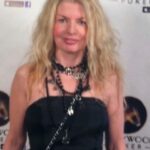 About the Author of This Article:  Adrienne Papp is a recognized journalist, economist and feature writer, who has written for many publications including Savoir; The Westside Today Publications ; such as Beverly Hills 90210; Malibu Beach; Santa Monica Sun; The Beverly Hills Times; Brentwood News; Bel-Air View ; Celebrity Society ; Celeb Staff ; It Magazine;  Chic Today;  LA2DAY;  West Side Today among many others. She is the President and CEO of Los Angeles / New York-based publicity company, Atlantic Publicity and publishing house, Atlantic Publisher. Adrienne writes about world trends, Quantum Physics, entertainment and interviews celebrities, world leaders, inventors, philanthropists and entrepreneurs. She also owns Atlantic United Films that produces and finances true stories made for theatrical release or the silver screen. Spotlight News Magazine is owned by Atlantic Publicity that just opened a new extension to it : PublicityLosAngeles. Adrienne Papp is a member of the International Press Academy.She is the Founder, CEO and President  of Youthful & Ageless ™, Bringing Information to Billions™, An Honorable Cause™  www.LatestAgeless.com. www.OurMediaVenuesAndCompanies.com, Atlantic Publicity Articles, Latest Ageless, Events Photo Collection, Linked In Profile, Movie Data Base  Profile, Twitter, Instagram, Youthful and Ageless Google+, Atlantic Publicity Google+, Atlantic Publisher Google+, Adrienne Papp Google+, Adrienne Papp Personal Google+, Spotlight News Magazine, Atlantic Publicity Productions, Atlantic Altitude, Altitude Pacific, Atlantic Publicity Photography and Filming, About Adrienne Papp   What Others Say  AtlanticPublicitySEO, BrilliantMarketing365, An Honorable Cause, Academic Research, Knighthood Today,    Youthful and Ageless™. She was knighted and became a Dame in 2010. Her official name is Lady Adrienne Papp and Dame Adrienne Papp. Voting Member of The International Press Academy and The Oscars: Academy of Motion Picture Arts and Sciences. She is the Managing Editorial Director of The Beverly Hills Times Magazine, and Hollywood Weekly. She has a Master of Science in Economics majoring Logistics; an MBA Degree; An International Law, Trade and Finance Postgraduate: Marketing and Advertising Postgraduate from NYU and UCLA. Guest Professor at Oxford University; Director and Producer of TV and Airline On Camera Editorials; Adrienne Papp Enterprises