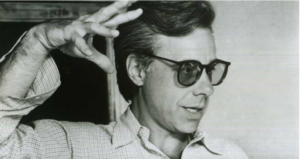 The Old And New Hollywood of
Peter Bogdanovich
This Week!
Thur., August 6 – Sun., August 9, 2015  
Aero Theatre · 1328 Montana Ave
Santa Monica, CA · 90403 
Like his mentor Howard Hawks, Peter Bogdanovich has made a career out of intelligent, varied entertainments that have two things in common: a love of humanity and a deep sense of the craft of film. Few directors are as well-versed in cinema history; NICKELODEON was a love letter to silent film, while PAPER MOON played like a Depression-era road movie. If his flair for period films is well known, Bogdanovich doesn't need vintage costumes and production design to evoke the spirit of Old Hollywood. WHAT'S UP DOC? and THEY ALL LAUGHED bring the screwball shenanigans of Preston Sturges and Ernst Lubitsch to contemporary settings with a self-assured ease.
Lubitsch is quoted at length in SHE'S FUNNY THAT WAY, a tale of misdirected affection with Owen Wilson and Imogen Poots leading a superb ensemble cast. Set in the orbit of a Broadway theater director, the new romantic comedy confirms that a film directed by Peter Bogdanovich remains sure-fire entertainment.
Series also includes the recent documentary ONE DAY SINCE YESTERDAY: PETER BOGDANOVICH AND THE LOST AMERICAN FILM.
We are thrilled to welcome Peter Bogdanovich to the Aero Theatre! He will appear with the Friday and Sunday night programs.
PAPER MOON

1973, Paramount, 102 min, USA, Dir: Peter Bogdanovich

Director Peter Bogdanovich's Depression-era tale of confidence man Ryan O'Neal and his young daughter (Tatum O'Neal, who won a Best Supporting Actress Oscar) fleecing naive citizens from town to town in the American Midwest is rendered in glistening and appropriately gritty black, gray and white tones by cinematographer Laszlo Kovacs. Co-starring Madeline Kahn and John Hillerman.

1972, Warner Bros., 94 min, USA, Dir: Peter Bogdanovich

A luggage mix-up leads to stuffy academic Ryan O'Neal being taken on a wild ride by free spirit Barbra Streisand in this outrageous farce. Working from a precise and hilarious script by Buck Henry, David Newman and Robert Benton, director Peter Bogdanovich crafts a tribute to 1930s screwball comedies that is fast, funny and packed with delirious supporting performances; Madeline Kahn is a standout in her screen debut.

Friday, August 7 – 7:30 PM – Aero Theatre

Discussion between films with director Peter Bogdanovich.

THE LAST PICTURE SHOW

1971, Sony Repertory, 118 min, USA, Dir: Peter Bogdanovich

Jeff Bridges, Timothy Bottoms and Cybill Shepherd star as a trio of teens trapped in a dying, dust-blown town. Flawlessly directed by Peter Bogdanovich and photographed by Robert Surtees, with a letter-perfect supporting cast led by Ben Johnson (Best Supporting Actor Oscar winner), Cloris Leachman (Best Supporting Actress Oscar winner) and Ellen Burstyn.

NICKELODEON

1976, Sony Repertory, 122 min, USA, Dir: Peter Bogdanovich

Black And White Director's Cut!

A hugely entertaining slapstick farce and heartfelt Valentine to the earliest days of the Hollywood movie industry. Ryan O'Neal stars as the bumbling young lawyer who accidentally stumbles into directing, Burt Reynolds is the hot-tempered leading man, Tatum O'Neal is the brains behind the operation, and lovely Jane Hitchcock is the object of everyone's affections. Co-starring John Ritter, Stella Stevens and Brian Keith.

Saturday, August 8 – 7:30 PM – Aero Theatre

THEY ALL LAUGHED

1981, HBO Films, 115 min, USA, Dir: Peter Bogdanovich

Director Peter Bogdanovich uses the private-eye genre as a vehicle to deliver deeply romantic insights about love, marriage and regret. John Ritter and Ben Gazzara work for the Odyssey Detective Agency, a firm where the investigators are more concerned with their own complicated love lives than with solving any cases. Audrey Hepburn and Dorothy Stratten co-star in this hilarious ensemble dramedy, a film that Quentin Tarantino declared one of the 10 greatest ever made.

SAINT JACK

1979, Concorde-New Horizon, 112 min, USA, Dir: Peter Bogdanovich

One of director Peter Bogdanovich's best and most underrated films is adapted from the Paul Theroux novel and features Ben Gazzara as an easygoing, expatriate American pimp in Vietnam-era Singapore. Exceptionally authentic location atmosphere highlights this fascinating character study. With Denholm Elliott, Joss Ackland and George Lazenby.

Sunday, August 9 – 7:30 PM – Aero Theatre

Discussion between films with director Peter Bogdanovich.

SHE'S FUNNY THAT WAY

2014, Lionsgate, 93 min, USA, Dir: Peter Bogdanovich

Advance Screening!

Director Peter Bogdanovich's first feature in more than a decade kicks into gear when Broadway director Owen Wilson takes a fancy to call girl-turned-actress Imogen Poots and casts her in his latest play – along with his wife (Kathryn Hahn) and her ex (Rhys Ifans). Jennifer Aniston, Will Forte and a host of cameos too good to spoil here add to the romantic chaos in this effervescent comedy. "It's a hysterical screwball fantasia that openly steals from Lubitsch, Hawks, Capra and Sturges and wants to be caught with its fingers in the till. The result is a highly sexed Jenga-pile of silliness, to which Bogdanovich can't resist adding block after teetering block." – Robbie Collin, The Telegraph.

ONE DAY SINCE YESTERDAY: PETER BOGDANOVICH AND

THE LOST AMERICAN FILM

2014, 120 min, USA, Dir: Bill Teck

When Peter Bogdanovich's highly personal THEY ALL LAUGHED got short shrift from its studio, the director bought the film back to distribute himself; while not a box office hit, the romantic comedy's reputation has risen steadily over the years. This work-in-progress documentary, re-edited since its Venice Film Festival premiere, takes an affectionate look at an underseen gem and illuminates its place in Bogdanovich's filmography.

Plus! At The Egyptian Theatre This Month:

THE ADVENTURES OF BIFFLE AND SHOOSTER

Sunday, August 16 – 3:00 PM

6712 Hollywood Blvd

Los Angeles, CA 90028

THE ADVENTURES OF

BIFFLE AND SHOOSTER

2015, 103 min, USA, Dir: Michael Schlesinger

America's favorite fake 1930s comedy team is back in four all-new, all-different, all-hilarious shorts: "The Biffle Murder Case," "Imitation of Wife," "Schmo Boat" (in Cinecolor!) and the instant-classic horror spoof "Bride of Finklestein" (featuring Max Davidson in his talkie comeback). With Nick Santa Maria, Will Ryan, Janet Klein and Rusty Frank. Come for the slapstick, stay for the horrendous puns and swell musical numbers. Plus bonus bits and outtakes!

Discussion following with cast & crew.

Egyptian Theatre

6712 Hollywood Blvd, Hollywood

Aero Theatre

1328 Montana Ave, Santa Monica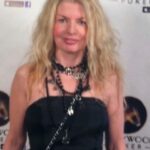 About the Author of This Article:  Adrienne Papp is a recognized journalist, economist and feature writer, who has written for many publications including Savoir; The Westside Today Publications ; such as Beverly Hills 90210; Malibu Beach; Santa Monica Sun; The Beverly Hills Times; Brentwood News; Bel-Air View ; Celebrity Society ; Celeb Staff ; It Magazine;  Chic Today;  LA2DAY;  West Side Today among many others. She is the President and CEO of Los Angeles / New York-based publicity company, Atlantic Publicity and publishing house, Atlantic Publisher. Adrienne writes about world trends, Quantum Physics, entertainment and interviews celebrities, world leaders, inventors, philanthropists and entrepreneurs. She also owns Atlantic United Films that produces and finances true stories made for theatrical release or the silver screen. Spotlight News Magazine is owned by Atlantic Publicity that just opened a new extension to it : PublicityLosAngeles. Adrienne Papp is a member of the International Press Academy.She is the Founder, CEO and President  of Youthful & Ageless ™, Bringing Information to Billions™, An Honorable Cause™  www.LatestAgeless.com. www.OurMediaVenuesAndCompanies.com, Atlantic Publicity Articles, Latest Ageless, Events Photo Collection, Linked In Profile, Movie Data Base  Profile, Twitter, Instagram, Youthful and Ageless Google+, Atlantic Publicity Google+, Atlantic Publisher Google+, Adrienne Papp Google+, Adrienne Papp Personal Google+, Spotlight News Magazine, Atlantic Publicity Productions, Atlantic Altitude, Altitude Pacific, Atlantic Publicity Photography and Filming, About Adrienne Papp   What Others Say  AtlanticPublicitySEO, BrilliantMarketing365, An Honorable Cause, Academic Research, Knighthood Today,    Youthful and Ageless™. She was knighted and became a Dame in 2010. Her official name is Lady Adrienne Papp and Dame Adrienne Papp. Voting Member of The International Press Academy and The Oscars: Academy of Motion Picture Arts and Sciences. She is the Managing Editorial Director of The Beverly Hills Times Magazine, and Hollywood Weekly. She has a Master of Science in Economics majoring Logistics; an MBA Degree; An International Law, Trade and Finance Postgraduate: Marketing and Advertising Postgraduate from NYU and UCLA. Guest Professor at Oxford University; Director and Producer of TV and Airline On Camera Editorials; Adrienne Papp Enterprises