By Adrienne Papp 
For announcements, added guests, parking tips, post-event coverage and more follow us on Twitter (SidGrauman), Tumblr (American Cinematheque) and Facebook (Fan Pages for Aero Theatre, Egyptian Theatre). The Cinematheque needs your support – pass the word along about screenings that interest you. And now it couldn't be easier using these sites!
CONSIDER A DONATION IN ANY AMOUNT TO KEEP FILM ROLLING ON THE EGYPTIAN & THE AERO'S GIANT SCREENS!
Click to donate.
---
Don't miss a film because you forgot about it! Add selected events to your Google calendar and you'll be automatically reminded! Its free to sign up and easy to use. Addamericancinemathequecal@gmail.com
You can buy a sponsorship in this newsletter or in our print calendar. Your ad runs here!    
Reminder: Tonight!

Wednesday, July 15, 2015 – 7:30 PM
Start Spreading the News… 
NEW YORK, NEW YORKThe Big Apple serves as a magnet for the characters of Martin Scorsese's 1977 musical NEW YORK, NEW YORK, starring Robert De Niro and Liza Minnelli as musicians struggling to make it in the Big Apple just after WWII. more>
Filmmakers In Person!
LOCAL SHORTS 
Thursday, July 16, 2015 – 7:30 PM 

Our fourth annual collection of inspiring and diverse shorts, covering comedy, drama, animation and documentary genres from Los Angeles-based directors, is followed by a discussion with the filmmakers. The event includes "The Looking Planet," Best Short Film Winner at last week's Comicon and "Once Upon a Time" star Jennifer Morrison's "Warning Labels." All attendees will have a chance to win a free filming permit from Film LA more>

35mm Prints of All Films!
Playtime with Jacques Tati
July 17-19, 2015 – 7:30 PM 
A series celebrating the oh so French comedy of Jacques Tati begins with his first Monsieur Hulot film, which finds the irascible, bumbling Frenchman character on vacation in a petite resort town (where havoc ensues), and his 1949 feature film debut THE BIG DAY aka JOUR DE FETE. Also screening is PLAYTIME (1967), MON ONCLE (1958), TRAFFIC (1971) and THE ILLUSIONIST (2010), a Tati script realized after Tati's death, by the director of THE TRIPLETTS OF BELLEVILE. more>
Behind-the-Scenes Tours at Sid Grauman's Place! 
Historic Egyptian Theatre Tours
Sat., July 18, 2015 – 10:30 AM
Enjoy a day in historic Hollywood at the home of Hollywood's first movie premiere! Take a docent-led tour of the legendary 1922 Egyptian Theatre followed by a screening of the history film FOREVER HOLLYWOOD (exclusively shown at the Egyptian Theatre and featuring interviews with over 20 actors and filmmakers). See what it would have been like to be in a Sid Grauman stage show with a visit to the dressing rooms and singers' boxes. Check out our state-of-the-art projection booth and more at this adaptively re-used historic landmark! more>
David Fincher Double Feature! 
SE7EN & PANIC ROOM
Thursday, July 23, 2015 – 7:30 PM
Director David Fincher's stylized homicidal maniac thriller SE7EN starring Morgan Freeman, Brad Pitt & Kevin Spacey and PANIC ROOM starring Jodie Foster and Kristen Stewart are among the most disquieting thrillers of contemporary times – see them again (or for the first time) on a double bill. more>
New DCP of 'Decline' with Penelope Spheeris In Person! 
SUBURBIA & THE DECLINE OF WESTERN CIVILIZATION PART III
Friday, July 24, 2015 – 7:30 PM
Filmmaker Penelope Spheeris joins us to re-examine the L.A. punk scene with 1984's SUBURBIA, a harrowing trip through a blighted suburban wasteland where feral punk kids form their own surrogate communal family, and a restoration of 1998's THE DECLINE OF WESTERN CIVILIZATION PART III. more>
Live Music, Hula Dancers, Fashion Show, Vendors, Tiki Cocktails & More! 
Tiki Night
Saturday, July 25, 2015 – 5:00 PM
A fragrant South Seas breeze blows through Hollywood, bringing with it our annual Tiki Night! Beginning at noon, shop for art, memorabilia, clothing, and accessories all day at our Tiki marketplace in the Courtyard. At 5:00 PM, enjoy performances from King Kukulele & The Friki Tikis and the Polynesian Paradise Dancers, a fashion show from Wonderama, a book signing with the authors of Hawaii Movie and Television Book: Celebrating 100 Years of Film Production Throughout the Hawaiian Islands, and Tiki Cocktails and Luau Lunchboxes available for purchase, before taking in the Cinerama travelogueSOUTH SEAS ADVENTURE at 7:30PM. more>Vendors include: Wonderama, Retro Ruthie, Eric October, Hawaiian Lei Bath & Body, Black Cat Atomic Treasures, Viva Dulce Marina and Tiki Swag, Mr. Charles and Clever Vintage Clothing.Sponsored by .
The 90th Anniversary of When Art Deco Was Introduced to the World in Paris!
The Debut of Art Deco & AU BONHEUR DES DAMES
Sunday, July 26, 2015 – 1:00 PM
The 1925 Exposition Internationale des Arts Décoratifs et Industriels Modernes in Paris, France heralded in the design aesthetic that the world now knows as "Art Deco." This illustrated presentation celebrates the 90th anniversary of the Paris exhibition of 1925, which was a six month (April – October) display of modern decorative arts from all over Europe. Followed by a screening of AU BONHEUR DES DAMES (1930) featuring plenty of Parisian fashion in the grands magasins (department stores). We also have some archival footage of the Expo, so rare, we don't think it has ever screening in Los Angeles. Rory Cunningham, past present of the Art Deco Society of Los Angeles will give the talk. This program was made possible by a program grant from the Art Deco Society of Los Angeles. more>
The Art Directors Guild Film Society Presents
CONFESSIONS OF A DANGEROUS MIND with James Bissell In Person
Sunday, July 26, 2015 – 5:30 PM
The final installment of this year's Art Directors Guild Film Society series pays tribute to production designer James Bissell, who joins us in person for a screening of George Clooney's CONFESSIONS OF A DANGEROUS MIND, based on the "unauthorized autobiography" of game show producer Chuck Barris (Sam Rockwell). The film's production design is noted for its "neo-hallucinogenic" color palette, as well as a number of mind-bending pre-CG cinematic techniques! more>
Night of the Living '80s:
A New Wave of Horror
July 30 – August 19, 2015
After series celebrating both sci-fi and fantasy of the 1980s earlier this year, it was inevitable that we'd top off the trifecta! The decade was truly a golden age of horror, giving us some of the most terrifying (and hard-to-kill) bad guys in cinema history, and we'll be revisiting some of our favorites on the big screen through August, many with special guests in person! The series kicks off with a double feature of RE-ANIMATOR & FROM BEYOND – PUMPKINHEAD, MANIAC COP I & II, POLTERGEIST, NIGHT OF THE CREEPS and many more tales of horror and science gone wrong will terrorize you as the summer wears on. more>
Seeking Short Film Submissions
The American Cinematheque is seeking on-going submissions of SHORT FILMS in all genres. Production date must not be more than 2 years old. To submit a film, please send a link (Vimeo, etc) that is password protected with the title, running time, genre, short synposis toandrew@americancinematheque.com. You may also mail a DVD or Bluray c/o Andrew P. Crane, American Cinematheque. 6712 Hollywood Blvd, Los Angeles, CA 90028.
Tickets
As a reminder, advance tickets are available on www.fandango.com or you can purchase tickets at the box offices of either theatre. We try to run stand by lines whenever possible. Tickets are first come, first served. Given the interest in attendance lately, it truly does pay to become a member. We always alert members first to added shows and guests, such as screenings with Emma Thompson, John Goodman, Nick Cave or James Cameron in person!

When You Use Paypal on Fandango you must bring your confirmation number or printed receipt with you. We cannot look you up using your credit card!

Using Promotional Vouchers

For information on how to use your Groupon, Google or Amazon Local offers, click here Please note that after the expiration date on your voucher, we will accept it for two movie tickets (a $22 value), but concessions will no longer be included.

Coupons are only accepted for regular price shows at the box office the day of the event. Advance tickets are not available at the box office or on Fandango. There is no way to reserve tickets without payment

Sincerely,

Your Neighborhood American Cinematheque Theatre

Bring Your Fandango Print Out or Confirmation on Your Mobile Phone to Pick Up Your Tickets at the Box Office & Be Sure to Bring Your Paypal Receipt when Using Paypal!

When at the Egyptian eat at Sadie Kitchen and Lounge! Members of the American Cinematheque can show their membership card for a 10% discount. Serving dinner. Full bar with a unique cocktail menu. Sadie is next door to the Egyptian on Las Palmas (were Le Deux Cafe was).Miceli's Italian Restaurant has been a neighbor of the Egyptian Theatre since 1949. Ask about special offers for American Cinematheque patrons when you dine at Miceli's on Las Palmas between Hollywood Boulevard and Selma.

Find us on Facebook & Twitter (@SidGrauman)!Facebook: Egyptian Theatre | Aero Theatre
Wanted: Videographers & Photographers
If you are interested in volunteering to cover our events at both theatres, drop us a line! e-mail us

Seeking Summer Interns

We are currently seeking interns (non-paid) in our programming, marketing and general administration departments. Must be available 3-5 days a week to apply. Send resume and cover letter here.

No Filming or Recording

We Would Like to Remind You

Sound recording and still or motion photography of any kind during discussions with guests at the Aero and Egyptian Theatres is strictly prohibited without specific advance permission of talent and of the American Cinematheque. Thank you for your understanding.

< Where to Park >

The Egyptian Theatre 

no longer validates

for Hollywood & Highland (effective June 1, 2011).  Hollywood & Highland businesses will continue to validate as well as theVisitor Information Booth.

You can find $8 – 10 Parking on Selma Avenue (east of Las Palmas) behind the Egyptian Theatre. Follow the signs. Selma is on block south of Hollywood Boulevard. There is also $8 – 10 parking on Las Palmas north of Hollywood Boulevard. If you find anything cheaper, let us know! Meters are 1 hour near the theatre, but check signs because on some nights they are free after 8pm, but not on weekends.

THEATRES FOR RENT
Rent the Egyptian or Aero Theatre for Press Screenings, Award Season Screenings, Cast & Crew Events and more!For details click here. Or click to contact us about Rental InformationPlease specify if you are interested in the Aero, Egyptian or 80 seat Spielberg at the Egyptian, potential dates/hours of your event.
Tours of the Historic Egyptian TheatreOur behind-the-scenes tours of the historic Egyptian Theatre are now only one day per month. Generally they will be on Saturdays. See the schedule for moreinformation.

---

FIND US ON FACEBOOK!

We have an Egyptian Theatre page and an Aero Theatre Facebook page. We also maintain pages for Recent Spanish Cinema, Cinema Italian Style, French Cinema Los Angeles, Belgian Cinema,New Argentine Cinema, Los Angeles Children's Film Festival, Sci Fi, Fantasy & Horror Films, Seminars for Filmmakers andFilm Noir. Join them for updates on foreign film and special programs through out the year.

---

Would You Like it if We Turned the Lights on While the Movie is Running?

When you text and e-mail during a film you are "turning the lights on" in the theatre and bothering your fellow film lovers. We have had a number of complaints lately that the light from phone screens and other device screens have been disturbing the movie viewing experience in our theaters. Don't ruin it for everyone. If you have something urgent to text or e-mail, go out in the lobby. We don't want to create more of a disturbance by asking you to leave in the middle of a show.

Want to stay until the end of the Double Feature, but afraid to miss the bus?

Try a ride with Uber!

Uber X: Better, Faster, Cheaper than a Taxi! Enjoy a free first ride up to $20 to or from our theatres. Download the Uber app on your iPhone or Android, sign up inside the app, enter the promo code "Cinema1," set up your pickup location and tap "Request".

Mummy Meal Deals!

Available now

at the Egyptian

Ask for yours today

at the

concession stand.

Egyptian Theatre
6712 Hollywood Blvd, Hollywood, CA 90028

AERO THEATRE

Reminder: Tonight!

Wednesday, July 15, 2015 – 7:30 PM
New Belgian Premiere!
GAME FACE

Belgian director Michiel Thomas and basketball player Terrence Clemens join us for a post-film discussion after GAME FACE, an award-winning documentary on LGBTQ athletes standing against homophobia.

Presented by the American Cinematheque and the Consulate General of Belgium in Los Angeles, in cooperation with Flanders Image and Wallonie Bruxelles Images, and with the support of Costco.

Discussion after the film with director Michiel Thomas and basketball player Terrence Clemens. Belgian beer reception to follow. more>

Wednesday, July 16, 2015 – 7:30 PM
Join us for Wine Before the Film! New French Cinema!
THE RENDEZ-VOUS OF DEJA VU & APACHES
Presented by the American Cinematheque and UniFrance films, with the support of the French Film & TV Office, French Consulate:Our monthly series celebrating some of today's best French films and filmmakers continues with THE RENDEZ-VOUS OF DÉJÀ VU, which recalls the freewheeling spirit of the '60s French New Wave, and APACHES, a nuanced look at class and racial friction focusing on a group of Arab teens on the island of Corsica. There will be a pre-reception for attendees, who can also check out the Montana Avenue Art Walk from 5 – 9 PM! For those who are not yet Cinematheque members, ask about our special offers for new members. more>
Friday July 17, 2015 – 7:30 PM
Dennis Hopper, Peter Fonda & Michaelangelo Anonioni counter-culture!
EASY RIDER & ZABRISKIE POINT
We reach the end of the 1960s in our Aero Theatre 75th anniversary series with Dennis Hopper's directorial debut EASY RIDER, a simultaneous celebration of and elegy to the counterculture centered on two lone-wolf bikers, and then enter a new decade with 1970's ZABRISKIE POINT, director Michelangelo Antonioni's mind-expanding odyssey of two youths on the run. more>
July 18 & 19, 2015 – 7:30 PM
Horror! Film Noir!
Brahm's Quartet

Of the European émigré directors who instilled a distinctive impressionistic style into American cinema beginning in the 1930s, few have been more overlooked than John Brahm. His exquisite use of the camera combined with a personal yen for the psychologically offbeat resulted in his specialization in film noir (LET US LIVE, THE LOCKET) and gaslight horror (THE LODGER,HANGOVER SQUARE). more>

Wednesday, July 22, 2015 – 7:30 PM
Members Only Screening!
FRANK THE BASTARD
American Cinematheque Members are treated to a free advance screening of the new thriller FRANK THE BASTARD, in which a woman travels back to the small New England community of her childhood to investigate her mother's death.
If you are not a Member and wish to become one to receive an invite to this screening, please find information on joining here. more>
Thursday, July 23, 2015 – 7:30 PM
Kubrick & Bunuel!
A CLOCKWORK ORANGE& THE DISCREET CHARM OF THE BOURGEOISIE

We continue our Aero Theatre anniversary countdown of films 1940-present with Stanley Kubrick favorite A CLOCKWORK ORANGE, and late Luis Buñuel masterpiece – and 1973 Best Foreign-Language Oscar winner – THE DISCREET CHARM OF THE BOURGEOISIE. 

more>

Friday, July 24, 2015 – 7:30 PM
Cindy Williams In Person!
AMERICAN GRAFFITI & THE CONVERSATION
Actress Cindy Williams (one half of "Laverne & Shirley") will join us to sign copies of her recent book Shirley, I Jest!: A Storied Lifeand participate in a Q&A following AMERICAN GRAFFITI, George Lucas and Francis Ford Coppola's tender, nostalgic look at 1962 America in which she costars with Richard Dreyfuss, Ron Howard, and Harrison Ford. From the following year, 1973's THE CONVERSATION rounds out the double bill. more>
July 25 & 26, 2015 – 7:30 PM
1960s Rock 'n Roll Legends
THE BEATLES & THE ROLLING STONES
Richard Lester helmed both the Fab Four's brilliant, carefree comedy A HARD DAY'S NIGHT – featuring "Can't Buy Me Love," "She Loves You" and 10 other classics – and the satirical HOW I WON THE WAR, starring John Lennon in his only solo acting role.
THE MARQUEE CLUB – LIVE IN 1971 shows the Rolling Stones in action on the eve of Sticky Fingers; it's paired with the Maysles Brothers documentary GIMME SHELTER, which captures the famed, riotous performance at Altamont that closed their 1969 U.S. tour.
Wednesday, July 29, 2015 – 7:30 PM
Actress Diane Baker In Person
THE BEST OF EVERYTHING
Actress Diane Baker joins us for a discussion after a screening of 1959 romantic drama THE BEST OF EVERYTHING (a film that partially inspired the series "Mad Men" and in fact Don and Betty Draper read the book in season I!), in which she plays a working woman who must contend with demanding boss Joan Crawford. more>
July 30, 31 & August 1, 2015 – 7:30 PM
75th Anniversary of the Aero Theatre
THE PASSENGER, TAXI DRIVER, SATURDAY NIGHT FEVER, GREASE, APOCALYPSE NOW
As we count down the Aero Theatre's 75th anniversary, we re-visit some 1970s classics: THE PASSENGER with Jack Nicholson and Maria Schneider, Scorses's TAXI DRIVER with Robert De Niro in a seminal role as cabbie Travis Bickel, John Travolta in career defining roles inSATURDAY NIGHT FEVER and GREASE and Martin Sheen in Francis Ford Coppola's Vietnam War drama APOCALYPSE NOW. more >

COMING SOON!

Young French Cinema, I BUILD A TOWER (50th anniversary of the Watts Riots), 1980s Horror Films, Peter Bogdanovich, Jazz on Film, Behind-the-Scenes Tours of the Egyptian Theatre and always much, much more! Check our website for full details!

Now Open!

Aero 75th Anniversary Exhibit at the Santa Monica History Museum

Hours: Tuesday & Thurday: 12 – 6 PM and Wednesday & Friday: 10 AM – 5 PM.

1350 7th Street, Santa Monica, CA 90401

photo: Margot G.

F
Join Us for the 2015 Fundraiser! Details to be announced soon!Matthew McConaughey 2014 American Cinematheque Award Recipient
Matthew McConaughey was the  2014 American Cinematheque Award Recipient on October 21, 2014. This is the Cinematheque's major annual fundraiser. Guests included Anne Hathaway, Christopher Nolan, Kate Hudson, Jennifer Garner and other celebrities! To get on the mailing list for the 2015 benefit, please call 323.314-7000. Tickets start at $575. DetailsAmerican Cinematheque members at the Sustaining level and above receive two tickets to this event as part of their membership benefit package. more>

Join us on Facebook to learnmore about the October 21, 2014 Award Presentation to Matthew McConaughey!

Check Showtimes Carefully!

Check Showtimes carefully as they vary from theatre to theatre and event to event.

Find us on Tumblr & Yelp

    

The American Cinematheque's Tumblr. includes programs at both theatres. The Egyptian & Aero Theatres each have their own Yelp page.

Tell the World that the Cinematheque is a 'Great Non-Profit'

If and only if you think it is true of course!

Hey Cinematheque-goers! Share your stories and reviews and help us raise visibility. Help us achieve the glory of theGreatNonProfit's Top-Rated Arts Nonprofits List.

---

Gift Memberships

American Cinematheque Memberships make thoughtful gifts! Buy one for the film lover in your life! 
Join | Questions

Like these film 35mm Film Bows? Buy one on Etsy!

---

Have Something to Advertise to a Movie Interested Audience?

E-mail us to advertise in this newsletter or perhaps you would prefer to appear in our print version. Our subscribers enjoy other cultural events such as plays, concerts, dvd's and plenty of other stuff as well. You can also sign up for our membership incentive program by giving American Cinematheque members on your products and services or entertainment opportunities.

---

CAN'T GET ENOUGH SOCIAL MEDIA?

Help spread the word about what is going on at the American Cinematheque. RSVP for Facebook events and share them with friends who might like to go, get involved in the conversations on our wall, invite friends to like our pages, post when you are excited to come to an event and be sure to tweet @sidgrauman and check-in once you arrive at the theatre! Want to get even more involved? Contact us.

---

Signed Movie Posters

E-mail us with "Movie Posters" in the subject line for a list of available movie posters signed by cast and crew or see our display in the lobby of the Spielberg Theatre at the Egyptian. These posters make great gifts. Hundreds of signed posters available.

---

DO YOU LIKE TO SING OR PLAY THE PIANO? Would you like to volunteer in that capcity? E-mail us for more information.

Are you a professional photographer or videographer who would like to donate your services to the American Cinematheque? Please get in touch if you are interested in helping us out.

---

Membership Benefits

Members of the American Cinematheque are given advance notification of in person appearances and added screenings. Tickets to these events often sell out rapidly to members. Maybe it's time to become a member. To join the Cinematheque click here.

Members are also invited to a number of free screenings through out the year and member tickets are always the lowest available price. Not to mention that members can order tickets by phone on our private members only ticket line. This week members have been offered discounts to the City of Lights City of Angels French Film Festival and the Mario Bava inspired Opera Hercules vs. Vampires.

And don't forget, Members get in first to screenings to stake out a favorite seat, buy popcorn or chat with other members.

---

VIDEO CAMERA, ANDROID OR IPHONE 2013 or NEWER, LAPTOP, 21″ OR LARGER FLAT SCREEN MONITOR, HEAVY DUTY VIDEO CAMERA TRIPOD NEEDED, LIGHTING EQUIPMENT

The American Cinematheque is seeking the donation of split reels for 35mm film, a PC laptop (2012 or newer), a video camera, a microwave oven, flat screen 17″ PC monitor, digital camera with flash & long zoom lenses, Iphone or Android phone 2012 or newer, Mac laptop.

contact us about your donation!

---

Keep scrolling for more valuable information!!!

Aero Theatre
1328 Montana Avenue, Santa Monica, CA 90403
DONATIONS:
The American Cinematheque welcomes your donations of any amount. Proceeds help maintain the historic 1922 Egyptian Theatre 
and to fund the on-going programming at the Aero and Egyptian Theatres. Click to donate.
RENT THE EGYPTIAN OR AERO THEATRE
The Egyptian (both the 616 seat and the 80 seat) and Aero Theatres (425 seats) can be rented for press screenings, private events, premieres, etc. We have digital projection as well as film. For more information click here.
Egyptian Theatre Historic Tours:

Saturday, July 18, 2015
10:30 AM – Meet at the Egyptian Box Office

Next Tours are August 15, Sept. 19, Oct. 17,, Feb.

Behind-the-Scenes Tours of the historic Egyptian Theatre and a screening of FOREVER HOLLYWOOD

Experience the Legendary 92-year old Egyptian Theatre with the lights on! Bring your out of town guests to enjoy an authentic slice of Hollywood History! more»

and a screening of FOREVER HOLLYWOOD more»
Sid Grauman Tweets

Sid Grauman 

loves to tweet about everything that goes on at the Cinematheque. We just can't stop him, this 135-year old theatre impresario (and founder of the Egyptian & Chinese Theatres in Hollywood in the 1920s), 

LOVES to tweet all day long 

about goings on at the Aero & Egyptian Theatres! Tune into what he has to say and for important updates, on Twitter SidGrauman

Members of the Cinematheque should keep an eye out for emails from us about a discount on tickets to festivals, live theatre and music events & Members Only Screenings.

Members receive dedicatede-mails with information about special opportunities.

Use Paypal to sign up for membership online. Click hereto read more about Membership.

The Egyptian Theatre's 24-frame digital projection provided by:

DMX Cinema Technology, Inc.

The Aero Theatre's Digital System: Special thanks to NEC Display Solutions, Dolby and Moving Image Technologies for generous support. Learn more about the Cinematheque's new digital system at the Aero Theatre!

---
SUPPORT THE AMERICAN CINEMATHEQUE 
BY TELLING A FRIEND
Suggest a friend, co-worker or family member become a member of the American Cinematheque. If they use your name when they purchase their membership at any level, we will upgrade your current membership to the next level. A great way to talk up an organization you already support and help us prosper and grow.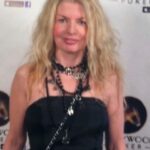 About the Author of This Article:  Adrienne Papp is a recognized journalist, economist and feature writer, who has written for many publications including Savoir; The Westside Today Publications ; such as Beverly Hills 90210; Malibu Beach; Santa Monica Sun; The Beverly Hills Times; Brentwood News; Bel-Air View ; Celebrity Society ; Celeb Staff ; It Magazine;  Chic Today;  LA2DAY;  West Side Today among many others. She is the President and CEO of Los Angeles / New York-based publicity company, Atlantic Publicity and publishing house, Atlantic Publisher. Adrienne writes about world trends, Quantum Physics, entertainment and interviews celebrities, world leaders, inventors, philanthropists and entrepreneurs. She also owns Atlantic United Films that produces and finances true stories made for theatrical release or the silver screen. Spotlight News Magazine is owned by Atlantic Publicity that just opened a new extension to it : PublicityLosAngeles. Adrienne Papp is a member of the International Press Academy.She is the Founder, CEO and President  of Youthful & Ageless ™, Bringing Information to Billions™, An Honorable Cause™  www.LatestAgeless.com. www.OurMediaVenuesAndCompanies.com, Atlantic Publicity Articles, Latest Ageless, Events Photo Collection, Linked In Profile, Movie Data Base  Profile, Twitter, Instagram, Youthful and Ageless Google+, Atlantic Publicity Google+, Atlantic Publisher Google+, Adrienne Papp Google+, Adrienne Papp Personal Google+, Spotlight News Magazine, Atlantic Publicity Productions, Atlantic Altitude, Altitude Pacific, Atlantic Publicity Photography and Filming, About Adrienne Papp   What Others Say  AtlanticPublicitySEO, BrilliantMarketing365, An Honorable Cause, Academic Research, Knighthood Today,    Youthful and Ageless™. She was knighted and became a Dame in 2010. Her official name is Lady Adrienne Papp and Dame Adrienne Papp. Voting Member of The International Press Academy and The Oscars: Academy of Motion Picture Arts and Sciences. She is the Managing Editorial Director of The Beverly Hills Times Magazine, and Hollywood Weekly. She has a Master of Science in Economics majoring Logistics; an MBA Degree; An International Law, Trade and Finance Postgraduate: Marketing and Advertising Postgraduate from NYU and UCLA. Guest Professor at Oxford University; Director and Producer of TV and Airline On Camera Editorials; Adrienne Papp Enterprises