By Adrienne Papp
No hosts? No problem. On Hollywood's Big Night there was plenty of excitement, beginning with the dynamics of Queen (plus Adam Lambert) kicking off the Academy Award ceremonies with full bore version of the classics "We Will Rock You" and "We Are the Champions" in a salute to "Bohemian Rhapsody," the biopic based on the life and legacy of the band's late original lead singer Freddie Mercury, which was nominated for five awards, including Best Picture.

That performance energized the show, and then, instead of a traditional single host, Maya Rudolph, Tina Fey and Amy Poehler made an opening appearance, three of Hollywood's most beloved and funniest personalities deftly spinning off a number of light hearted jokes. When they left it seemed like someone missed an opportunity to enlist the three to host this years' Oscar ceremony. Maybe next year.
As the awards unfolded, it turned out that there was something for everyone this year, predictable wins and upsets, and some truly touching acceptance speeches.  When the biggest award of the night was announced, Universal's "Green Book" received the best picture Oscar in something of an upset. "Roma," the black and white Mexican import had been gaining momentum and was a favorite going in, but did win for Best Foreign Film, and Alfonso Cuaron took home the best director trophy for the film about his life growing up in Mexico City.  In another upset, Olivia Colman surprised everyone, including herself, by winning the best actress award for "The Favourite," where Glenn Close had been a favorite going in for her role in "The Wife." Part of the favoritism was based on the fact that Close had been nominated seven times but never won.
Rami Malek won the best actor honor for his dynamic performance as Queen's Freddy Mercury in "Bohemian Rhapsody," while Regina King predictably won for best supporting Oscar for her performance in "If Beale Street Could Talk," and Mahershala Ali took home the trophy as best supporting actor for "Green Book."
An excited Purple clad Spike Lee finally won an Oscar for best-adapted screenplay for his "BlacKkKlansman, jumping into long-time collaborator Samuel L. Jackson's arms in a moment of unbridled celebration and giving an impassioned, memorable speech, while Nick Vallelonga, Brian Hayes Currie and Peter Farrelly earned Oscars for best original screenplay for "Green Book."
In the technical categories, box office blockbuster "Black Panther" earned the costume design honor and a win for production design while "Vice" won for makeup and hairstyling. "Bohemian Rhapsody" won for film editing, sound editing and sound mixing and "First Man" won for visual effects.
Diversity was celebrated on the telecast, as seven of the Oscar recipients were black, a record for a single ceremony. Mahershala Ali was the second black actor to win two Oscars, along with Denzel Washington. It was also a night for women, with no mention of the #metoo movement that cropped up so often last year, and women making appearances onstage often as presenters and winners.
For best original song, Lady Gaga won for "Shallow" in the remake of "A Star Is Born," while Ludwig Göransson was honored for the score of "Black Panther."  The duet of Lady Gaga and Bradley Cooper onstage performing the song was a highlight of the night, with a level of intimacy that prompted two standing ovations, and a yell from the crowd for them to "kiss." Gaga's speech was almost as passionate as her performance, as she implored people who were watching to never give up on their dreams.
In terms of diversity, we've come a long way from #OscarsSoWhite. On Sunday, the academy
awarded Oscars to a wide range list of winners. Three of the four acting winners were people of color: Regina King ("If Beale Street Could Talk"), Mahershala Ali ("Green Book") and Rami Malek ("Bohemian Rhapsody"). Mexico's Alfonso Cuarón (Best Director and cinematography, for "Roma") led a list that included a diversity of winners for documentary feature, animated feature and animated short. The first African-American women to win best costume and production design, Ruth E. Carter and Hannah Beachler of "Black Panther," broke through in that category. The gender diversity in the tech categories was notable too.
In recent years there had been a concern with keeping the award show relevant, with the myriad of distractions that an audience can have in other formats.  ABC was determined to have things move at a faster-pace during the telecast and it seemed to pay off, as the audience for Sunday's ceremony grew nearly 12% over 2018 levels. The 91st Oscars averaged 29.6 million viewers compared to 26.5 million a year ago, when viewership hit an all-time low, according to Nielsen. The program ran smoothly and clocked in at around 3 hours and 20 minutes, shorter than the 3 hours and 32 minutes the telecast had averaged from 2010 to 2018.  We dedicate this article and express our most sincere gratitude to Dr. Don Zone, Dr. Kristy Van Kirk, Judi Smith,  Lisa Watkins  and Erin Lucia.
About the Author of This Article:  Adrienne Papp is a recognized journalist, economist and feature writer, who has written for many publications including Savoir; The Westside Today Publications ; such as Beverly Hills 90210; Malibu Beach; Santa Monica Sun; The Beverly Hills Times; Brentwood News; Bel-Air View ; Celebrity Society ; Celeb Staff ; It Magazine;  Chic Today;  LA2DAY;  West Side Today among many others. She is the President and CEO of Los Angeles / New York-based publicity company, Atlantic Publicity and publishing house, Atlantic Publisher. Adrienne writes about world trends, Quantum Physics, entertainment and interviews celebrities, world leaders, inventors, philanthropists and entrepreneurs. She also owns Atlantic United Films that produces and finances true stories made for theatrical release or the silver screen. Spotlight News Magazine is owned by Atlantic Publicity that just opened a new extension to it : PublicityLosAngeles. Adrienne Papp is a member of the International Press Academy.She is the Founder, CEO and President  of Youthful & Ageless ™, Bringing Information to Billions™, An Honorable Cause™  www.LatestAgeless.com. www.OurMediaVenuesAndCompanies.com, Atlantic Publicity Articles, Latest Ageless, Events Photo Collection, Linked In Profile, Movie Data Base  Profile, Twitter, Instagram, Youthful and Ageless Google+, Atlantic Publicity Google+, Atlantic Publisher Google+, Adrienne Papp Google+, Adrienne Papp Personal Google+, Spotlight News Magazine, Atlantic Publicity Productions, Atlantic Altitude, Altitude Pacific, Atlantic Publicity Photography and Filming, About Adrienne Papp   What Others Say  AtlanticPublicitySEO, BrilliantMarketing365, An Honorable Cause, Academic Research, Knighthood Today,    Youthful and Ageless™. She was knighted and became a Dame in 2010. Her official name is Lady Adrienne Papp and Dame Adrienne Papp. Voting Member of The International Press Academy and The Oscars: Academy of Motion Picture Arts and Sciences. She is the Managing Editorial Director of The Beverly Hills Times Magazine, and Hollywood Weekly. She has a Master of Science in Economics majoring Logistics; an MBA Degree; An International Law, Trade and Finance Postgraduate: Marketing and Advertising Postgraduate from NYU and UCLA. Guest Professor at Oxford University; Director and Producer of TV and Airline On Camera Editorials; Adrienne Papp Enterprises 
Photo Credit: Atlantic Publisher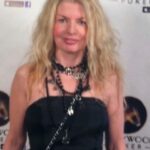 About the Author of This Article:  Adrienne Papp is a recognized journalist, economist and feature writer, who has written for many publications including Savoir; The Westside Today Publications ; such as Beverly Hills 90210; Malibu Beach; Santa Monica Sun; The Beverly Hills Times; Brentwood News; Bel-Air View ; Celebrity Society ; Celeb Staff ; It Magazine;  Chic Today;  LA2DAY;  West Side Today among many others. She is the President and CEO of Los Angeles / New York-based publicity company, Atlantic Publicity and publishing house, Atlantic Publisher. Adrienne writes about world trends, Quantum Physics, entertainment and interviews celebrities, world leaders, inventors, philanthropists and entrepreneurs. She also owns Atlantic United Films that produces and finances true stories made for theatrical release or the silver screen. Spotlight News Magazine is owned by Atlantic Publicity that just opened a new extension to it : PublicityLosAngeles. Adrienne Papp is a member of the International Press Academy.She is the Founder, CEO and President  of Youthful & Ageless ™, Bringing Information to Billions™, An Honorable Cause™  www.LatestAgeless.com. www.OurMediaVenuesAndCompanies.com, Atlantic Publicity Articles, Latest Ageless, Events Photo Collection, Linked In Profile, Movie Data Base  Profile, Twitter, Instagram, Youthful and Ageless Google+, Atlantic Publicity Google+, Atlantic Publisher Google+, Adrienne Papp Google+, Adrienne Papp Personal Google+, Spotlight News Magazine, Atlantic Publicity Productions, Atlantic Altitude, Altitude Pacific, Atlantic Publicity Photography and Filming, About Adrienne Papp   What Others Say  AtlanticPublicitySEO, BrilliantMarketing365, An Honorable Cause, Academic Research, Knighthood Today,    Youthful and Ageless™. She was knighted and became a Dame in 2010. Her official name is Lady Adrienne Papp and Dame Adrienne Papp. Voting Member of The International Press Academy and The Oscars: Academy of Motion Picture Arts and Sciences. She is the Managing Editorial Director of The Beverly Hills Times Magazine, and Hollywood Weekly. She has a Master of Science in Economics majoring Logistics; an MBA Degree; An International Law, Trade and Finance Postgraduate: Marketing and Advertising Postgraduate from NYU and UCLA. Guest Professor at Oxford University; Director and Producer of TV and Airline On Camera Editorials; Adrienne Papp Enterprises