Posted by Adrienne Papp
FilmWatch, FilmCraft and Academy Film Scholars Applications Available Now
The Academy announced on October 15th
the relaunch of its grants program, which provides financial support to qualifying film festivals, educational institutions and film scholars. Online applications are now being accepted for the 2016 FilmWatch, FilmCraft and Academy Film Scholars programs.
FilmWatch grants support curated screening programs at North America-based film festivals, film societies and other film-related organizations. Targeted programs include those that create culturally diverse viewing experiences, promote motion pictures as an art form, provide a platform for underrepresented artists, and cultivate new and dedicated audiences for theatrical film. Grants typically range from $5,000 to $30,000. The application deadline is December 15, 2015. Click here for more information.
FilmCraft grants support high-quality educational programs that identify and empower future filmmakers from nontraditional backgrounds. Targeted programs include those that encourage an appreciation of film as both a vocation and an art form, and those that provide direct, hands-on opportunities for participants to gain the filmmaking skills they need to tell their stories. Grants typically range from $5,000 to $25,000. The application deadline to apply is December 15, 2015. Click here for more information.
Academy Film Scholars grants are awarded to previously published individuals who are pursuing significant new works of film scholarship. These grants fund research as well as academic and scholarly projects that elevate both filmmaking and film scholarship. Projects must address cultural, educational, historical, theoretical or scientific aspects of theatrical motion pictures. Those examining elements of the film industry that have been underrepresented in the canon of film scholarship will be given priority. Two $25,000 grants are awarded each year. The application deadline is January 31, 2016. Click here for more information.
The Academy Grants program supports the Academy's overall mission: to recognize and uphold excellence in the motion picture arts and sciences, inspire imagination, and connect the world through the medium of motion pictures. Grant recipients will be announced in March and April 2016.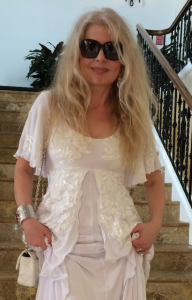 About the Author of This Article: 
 Adrienne Papp
 is a recognized journalist, economist and feature writer, who has written for many publications including 
Savoir;
The Westside Today Publications ;
 such as 
Beverly Hills 90210;
Malibu Beach;
Santa Monica Su
n;
The Beverly Hills Times;
Brentwood News;
Bel-Air View
 ; 
Celebrity Society
 ; 
Celeb Staff ; 
It Magazine; 
Chic Today; 
LA2DAY; 
West Side Today
among many others. She is the President and CEO of Los Angeles / New York-based publicity company, 
Atlantic Publicity
 and publishing house, 
Atlantic Publisher
. Adrienne writes about world trends, 
Quantum Physics
, entertainment and interviews celebrities, world leaders, inventors, philanthropists and entrepreneurs. She also owns 
Atlantic United Films
 that produces and finances true stories made for theatrical release or the silver screen. 
Spotlight News Magazine
is owned by 
Atlantic Publicity
 that just opened a new extension to it : 
PublicityLosAngeles
. 
Adrienne Papp
 is a member of the 
International Press Academy
.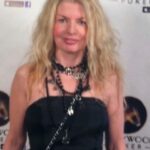 About the Author of This Article:  Adrienne Papp is a recognized journalist, economist and feature writer, who has written for many publications including Savoir; The Westside Today Publications ; such as Beverly Hills 90210; Malibu Beach; Santa Monica Sun; The Beverly Hills Times; Brentwood News; Bel-Air View ; Celebrity Society ; Celeb Staff ; It Magazine;  Chic Today;  LA2DAY;  West Side Today among many others. She is the President and CEO of Los Angeles / New York-based publicity company, Atlantic Publicity and publishing house, Atlantic Publisher. Adrienne writes about world trends, Quantum Physics, entertainment and interviews celebrities, world leaders, inventors, philanthropists and entrepreneurs. She also owns Atlantic United Films that produces and finances true stories made for theatrical release or the silver screen. Spotlight News Magazine is owned by Atlantic Publicity that just opened a new extension to it : PublicityLosAngeles. Adrienne Papp is a member of the International Press Academy.She is the Founder, CEO and President  of Youthful & Ageless ™, Bringing Information to Billions™, An Honorable Cause™  www.LatestAgeless.com. www.OurMediaVenuesAndCompanies.com, Atlantic Publicity Articles, Latest Ageless, Events Photo Collection, Linked In Profile, Movie Data Base  Profile, Twitter, Instagram, Youthful and Ageless Google+, Atlantic Publicity Google+, Atlantic Publisher Google+, Adrienne Papp Google+, Adrienne Papp Personal Google+, Spotlight News Magazine, Atlantic Publicity Productions, Atlantic Altitude, Altitude Pacific, Atlantic Publicity Photography and Filming, About Adrienne Papp   What Others Say  AtlanticPublicitySEO, BrilliantMarketing365, An Honorable Cause, Academic Research, Knighthood Today,    Youthful and Ageless™. She was knighted and became a Dame in 2010. Her official name is Lady Adrienne Papp and Dame Adrienne Papp. Voting Member of The International Press Academy and The Oscars: Academy of Motion Picture Arts and Sciences. She is the Managing Editorial Director of The Beverly Hills Times Magazine, and Hollywood Weekly. She has a Master of Science in Economics majoring Logistics; an MBA Degree; An International Law, Trade and Finance Postgraduate: Marketing and Advertising Postgraduate from NYU and UCLA. Guest Professor at Oxford University; Director and Producer of TV and Airline On Camera Editorials; Adrienne Papp Enterprises