Presented by the Youthful and Ageless™ Movement, Adrienne Papp, Editorial Director
When Erin Lucie was growing up and playing in her mother's beauty shop in Tulsa, OK, little did she know that those early experiences would lead to a career emphasizing disease prevention and the promotion of health with an emphasis on aesthetic medicine.
After attending beauty school at sixteen, Erin went on to work at a local medical spa. When it was time to move on to higher education, Erin studied journalism and education at Oklahoma State University, and at the same time became a national educator for Physicians Care Alliance, traveling extensively as she promoted their skin care products. The more she got involved, the more passionate about medicine and aesthetics she became.
After graduating from Oklahoma State University with a Bachelor of Arts and setting some career goals, Erin decided to focus on medical aesthetics and obtained a Bachelor of Science in Nursing from The University of Oklahoma Health Sciences Center. In 2011, Erin opened Mod Skin Nutrition in Tulsa a private skincare clinic with a modern twist on traditional aesthetic procedures. She eventually completed her Masters and Doctorates in Nursing from the University of South Alabama.
As a newly credentialed Doctor of Nursing Practice (DNP) she was also invited to study alternative medicine with one of the top practitioners in the country, Dr. Jerome Block, who was doing groundbreaking work with protocols like neurotransmitter testing, hormone testing and the effectiveness of micronutrients in the diet. "Those studies gave me a whole new perspective on what medical treatments could involve, "Erin says. "It was about getting to the source of a disease. Our health care system today is broken and based on sick-care not health-care. We give prescriptions in order to treat symptoms. The more illnesses you have the more insurance pays doctors for your visits. It's a backwards industry. I want to get paid to keep you healthy, not ill, and that is what anti-aging medicine is about, getting to the root cause and preventing and correcting the disease pathwaysand keeping you well and allowing you to live healthier. That's Dr. Block's legacy and I'm trying to keep it going."
That continuation process now includes a new clinic that Erin has recently opened to focus on women's health and health promotion, disease prevention and health education. Luminate Direct Anti-Aging Care in now open in Tulsa, offering hormone replacement, cosmetic injections (including the innovative cannula technique), skin rejuvenation and nutritional supplements.
"In the last five years I have had zero patients who had either a stroke or cancer with any of my protocols," says Erin, who is a member of The American Association of Aesthetic Medicine and Surgery (AAAMS). "We want you to look better and feel better, and to do that you have to do the right things and do them safely."
For more information or to schedule an appointment:https://luminate.clinic
Erin has been featured as Editor's Choice Best of the Best, America's Most Promising Practitioners in the field of Anti-Aging Products and Services. Her exceptional approach was  featured  in print in Hollywood Weekly
The magazine is distributed in Barnes and Noble in 622 cities in the USA.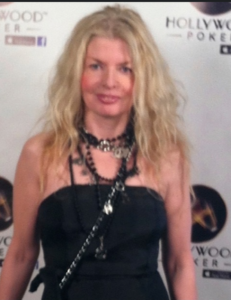 About the Author of This Article:  Adrienne Papp is a recognized journalist, economist and feature writer, who has written for many publications including Savoir; The Westside Today Publications ; such as Beverly Hills 90210; Malibu Beach; Santa Monica Sun; The Beverly Hills Times; Brentwood News; Bel-Air View ; Celebrity Society ; Celeb Staff ; It Magazine;  Chic Today;  LA2DAY;  West Side Today among many others. She is the President and CEO of Los Angeles / New York-based publicity company, Atlantic Publicity and publishing house, Atlantic Publisher. Adrienne writes about world trends, Quantum Physics, entertainment and interviews celebrities, world leaders, inventors, philanthropists and entrepreneurs. She also owns Atlantic United Films that produces and finances true stories made for theatrical release or the silver screen. Spotlight News Magazine is owned by Atlantic Publicity that just opened a new extension to it : PublicityLosAngeles. Adrienne Papp is a member of the International Press Academy.She is the Founder, CEO and President  of Youthful & Ageless ™, Bringing Information to Billions™, An Honorable Cause™  www.LatestAgeless.com. www.OurMediaVenuesAndCompanies.com, Atlantic Publicity Articles, Latest Ageless, Events Photo Collection, Linked In Profile, Movie Data Base  Profile, Twitter, Instagram, Youthful and Ageless Google+, Atlantic Publicity Google+, Atlantic Publisher Google+, Adrienne Papp Google+, Adrienne Papp Personal Google+, Spotlight News Magazine, Atlantic Publicity Productions, Atlantic Altitude, Altitude Pacific, Atlantic Publicity Photography and Filming, About Adrienne Papp   What Others Say  AtlanticPublicitySEO, BrilliantMarketing365, An Honorable Cause, Academic Research, Knighthood Today,    Youthful and Ageless™. She was knighted and became a Dame in 2010. Her official name is Lady Adrienne Papp and Dame Adrienne Papp. Voting Member of The International Press Academy and The Oscars: Academy of Motion Picture Arts and Sciences. She is the Managing Editorial Director of The Beverly Hills Times Magazine, and Hollywood Weekly. She has a Master of Science in Economics majoring Logistics; an MBA Degree; An International Law, Trade and Finance Postgraduate: Marketing and Advertising Postgraduate from NYU and UCLA. Guest Professor at Oxford University; Director and Producer of TV and Airline On Camera Editorials; Adrienne Papp Enterprises