NBC'S "THE VOICE" SEASON 7 FINALIST DAMIEN LAWSON TO PERFORM THE NATIONAL ANTHEM
The Los Angeles KISS (0-4) of the Arena Football League (AFL) will battle the Arizona Rattlers (3-1) on Saturday, April 25th at 7PM in the Honda Center in Anaheim, CA. The second year franchise is looking to get their first win of the season at home against the three-time defending champion Rattlers.
"We are excited for another challenge against the Arizona Rattlers and hopefully getting our first win of the season," said Joe Windham, CEO of the LA KISS. "Our team has been working hard and we look forward to a great game and providing our fans with some quality entertainment throughout."
Damien Lawson, Season 7 finalist from NBC's hit show "The Voice", is set to perform the National Anthem. Lawson made it to the Final Four on "The Voice" and performed on the Live Season Finale with Grammy & Oscar winner Jennifer Hudson.
ABOUT LA KISS:
Gene Simmons and Paul Stanley, two of the greatest showmen of all time, brought pro football to Los Angeles with the formation of Los Angeles KISS. In just one year, LA KISS has become a phenomenon by taking the KISS mentality and applying it to a sports team. LA KISS represents the fusion of entertainment and sports like no other brand and delivers an all-encompassing in-game experience that is second to none. LA KISS ownership combines over 40 years of success in both entertainment, sports and business. The leadership team looks to challenge and redefine the term "sports entertainment" by applying the KISS mentality to everything they do. For more information, visit lakissfootball.com or follow the team on Facebook, facebook.com/lakissfootball, Twitter, twitter.com/LAKISS_AFL or Instagram, instagram.com/lakissfootball.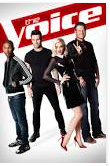 ABOUT AFL
Since its inception in 1987, the Arena Football has showcased their fast-paced and exciting game to millions of fans in a myriad of markets across the country. Twelve regular season games will be televised on ESPN2 and ESPNEWS, while more than 80 games will be delivered on ESPN3, ESPN's live multi-screen sports network. For the first time, each round of the AFL postseason games will also be televised on ESPN networks, including ArenaBowl XXVIII, which will air on Saturday, August 29th at 8PM EST on ESPN.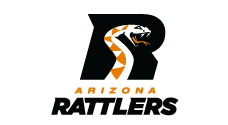 About the Author of This Article: Dame Adrienne Papp is a recognized journalist, economist and feature writer who has written for many publications including Savoir; The Westside Today Publications ; such as Beverly Hills 90210; Malibu Beach; Santa Monica Sun; The Beverly Hills Times; Brentwood News; Bel-Air View ; Celebrity Society ; Celeb Staff ; It Magazine;  Chic Today;  LA2DAY;  West Side Today among many others. She is the President and CEO of Los Angeles / New York-based publicity com
pany, Atlantic Publicity and publishing house, Atlantic Publisher. Adrienne writes about world trends, Quantum Physics, entertainment and interviews celebrities, world leaders, inventors, philanthropists and entrepreneurs. She also owns Atlantic United Films that produces and finances true stories made for theatrical release or the silver screen. Spotlight News Magazine is owned by Atlantic United, Inc. Atlantic Publicity just opened a new extension to it : PublicityLosAngeles. Adrienne Papp is a member of the International Press Academy.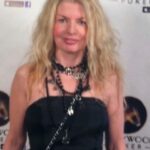 About the Author of This Article:  Adrienne Papp is a recognized journalist, economist and feature writer, who has written for many publications including Savoir; The Westside Today Publications ; such as Beverly Hills 90210; Malibu Beach; Santa Monica Sun; The Beverly Hills Times; Brentwood News; Bel-Air View ; Celebrity Society ; Celeb Staff ; It Magazine;  Chic Today;  LA2DAY;  West Side Today among many others. She is the President and CEO of Los Angeles / New York-based publicity company, Atlantic Publicity and publishing house, Atlantic Publisher. Adrienne writes about world trends, Quantum Physics, entertainment and interviews celebrities, world leaders, inventors, philanthropists and entrepreneurs. She also owns Atlantic United Films that produces and finances true stories made for theatrical release or the silver screen. Spotlight News Magazine is owned by Atlantic Publicity that just opened a new extension to it : PublicityLosAngeles. Adrienne Papp is a member of the International Press Academy.She is the Founder, CEO and President  of Youthful & Ageless ™, Bringing Information to Billions™, An Honorable Cause™  www.LatestAgeless.com. www.OurMediaVenuesAndCompanies.com, Atlantic Publicity Articles, Latest Ageless, Events Photo Collection, Linked In Profile, Movie Data Base  Profile, Twitter, Instagram, Youthful and Ageless Google+, Atlantic Publicity Google+, Atlantic Publisher Google+, Adrienne Papp Google+, Adrienne Papp Personal Google+, Spotlight News Magazine, Atlantic Publicity Productions, Atlantic Altitude, Altitude Pacific, Atlantic Publicity Photography and Filming, About Adrienne Papp   What Others Say  AtlanticPublicitySEO, BrilliantMarketing365, An Honorable Cause, Academic Research, Knighthood Today,    Youthful and Ageless™. She was knighted and became a Dame in 2010. Her official name is Lady Adrienne Papp and Dame Adrienne Papp. Voting Member of The International Press Academy and The Oscars: Academy of Motion Picture Arts and Sciences. She is the Managing Editorial Director of The Beverly Hills Times Magazine, and Hollywood Weekly. She has a Master of Science in Economics majoring Logistics; an MBA Degree; An International Law, Trade and Finance Postgraduate: Marketing and Advertising Postgraduate from NYU and UCLA. Guest Professor at Oxford University; Director and Producer of TV and Airline On Camera Editorials; Adrienne Papp Enterprises