Besides the never-ending discussions on blockbuster movies the next most important subject in Hollywood has always been beauty. One can never be too young, too glamorous or too skinny in the Beauty Capital of the World.  And when a high-end skin care cream performing miracles is offered in a Jar that looks more like a jewelry box than anything we have ever seen before, everybody pays attention. We would give everything to avoid plastic surgery, which makes skin care the number one concern along with veneers and implants of course!
It isn't often that a new line of products come along that is so perfect ( I tried it myself,)  so well-conceived, so effective that they are immediately recognized as classics in their field.  That's exactly what has happened with a new line of moisturizer and anti-aging products called Helia-D that are now being introduced to the luxury cosmetic market in the States. ( As a side note: to my absolute amazement and disbelief, my skin has changed its texture completely in two weeks….as if it was a miracle! I still marvel over it!)
But Helia-D really isn't a new company despite that it has never been before introduced in the US market. Too bad! They are too good! Although the name may be unfamiliar to the enthusiasts in the  USA, the company has been around for many years, offering beauty benefits to women in countries around the world.
It all began many years ago in Hungary, when the lady behind the scenes, Mrs. Nedecky of Helia-D decided to create her own moisturizer using products that were available and found only in nature.  On a trip to the United States, she also discovered some ingredients being used by Native Americans that she felt would be an essential part of her creation. Using a variety of natural ingredients from both Hungary and the American Indians , she came up with a formula primarily based on the essential oils and essences of sunflower stems that have been tested to be highly effective to nurture and beautify the skin. Helia-D thus has become the number one selling beauty cream within a very short period of time from its conception as an organic idea. Using her self-created products, her skin remained remarkably smooth retaining a fresh, youthful look, even as the years rolled along.
As with many great products originally devised for personal use, news of the wonderful cream spread by word of mouth, becoming popular first in her village, then in the region and finally throughout all of Hungary.  Soon visitors to the country were buying the elegant black jars of various moistening creams tailored to various skin types, and stocking up taking them back to their home countries, which made the word begin to spread.
What Helia-D's founder had discovered was the miraculous power of the sunflower stem extract.  Because the large, heavy head is supported by a rather thin stem, the properties of that stem have a unique power that now is offered in a moisturizer as one of the ingredients to beautify the skin in a jar of Helia-D.
As the cream gained popularity, pharmaceutical companies eventually did thorough laboratory testing on it. The results of these tests convinced the researchers of the powerful benefits of the cream as a moisturizer, and they immediately began to offer research benefits to the public, based on the sunflower stem extract. When the company went to patent the formula for Helia-D, part of their research found that "…as active ingredients, the infusion made of the stem has the surprising effect of restoring a great deal of elasticity to loose skin and muscle when applied to human skin. This makes it very effective for use in fighting wrinkles."
Helia-D was found to be a truly remarkable skin care line, one utilizing the power of natural extracts, which all by itself is a large achievement and a very positive mark in our natural and organic conscious world today. By the mid-eighties the product line had become extremely successful, with markets in Europe, Asia and the Middle East, and was expanded to include more than thirty products, with millions of boxes of cream being sold each year.  The cream became an especially sought-after product in America after the still very beautiful Zsa Zsa Gabor became a user and avid fan of Helia-D while being known for her "porcelain skin."
So how does Helia-D do what so many other cosmetics promise? The answer is quite simple.  The secret lies in the power of the sunflower stem, as the researchers so clearly stated. The sunflower is a special plant and has to support a large, heavy flower head, which is very oversized compared to the diameter of the stem.  Yet it does this while remaining flexible enough to allow the seed head to follow the direction of the Sun, while protecting the plant's cells from damage at the same time. Facial care or not, nothing is more sought after today than the power of the Sun and how we can utilize it without damage, yet with the support of what It has to offer, powering all lives there is. The Sun is not only supporting Life on Earth, but Life itself!
The substance that allows sunflower stem to be strong yet remain flexible is called auxin.  Auxin is known for its characteristic elasticity and firmness, the two essential features of young skin, and auxin used in a cream can provide the same benefit to human skin as it does for the sunflower stem.
With regular use through Helia-D products, the auxin extract can promote collagen and elastin fiber production by stimulating protein production. This results in greatly enhanced skin elasticity, improved facial muscle function, increased firmness and reduced wrinkling.
Although auxin is the key ingredient in all Helia-D products, it is also combined with other powerful skin enhancers in a rich complex to keep skin young and supple.  These include Vitamin E (tocopherol), an essential cell protector and rejuvenator that neutralizes free radicals through its antioxidant properties, preventing premature ageing, corn germ seed oil, which has excellent anti-inflammatory properties and Provitamin B5, which is used because of its moisture-locking ability.
Helia-D products also contain other natural ingredients in a blend that adds multiple levels of protection against wrinkles and ageing.  Grape seed oil is used for its high Vitamin E content and ability to facilitate muscle movement and blood circulation.  Aloe Vera has well-documented attributes for healthy skin, especially for skin cleansing, softening and soothing. The products also use the oils produced by Macadamia nuts, avocados, almonds, wheat germ and the calendula plant, as they all offer micro-ingredients, essentials fatty acids, volatile oils, carotenoids, flavonoids, phytosterols, saponins and other compounds, just as we are advised to eat these age-reversing, and mostly organic products to benefit from their powerful properties!   The old paradigm is out and the new one is in: What you eat is important, but what you put on your skin is equal to what you eat! The combined effect of these powerful natural ingredients is a wonderful cleansing and protective balm promoting smooth, youthful skin and an overall health!
Helia-D products are as close to a perfect skin moisturizer, skin conditioner ( such as hand creams and other conditioning products with the same properties) and protectors as currently exists!  The Hungarian secret, which blossomed into a worldwide phenomenon, is now becoming more widely available, using the power of nature and its perfect organicaly combined natural ingredients to promote radiant, youthful skin for women everywhere. Hungarians became famous for many things all of which had the common denominator of very brainy and scientific discoveries, one of which is this unique skin care line that promises to keep you young well beyond your age.
What captured my attention besides the very thorough medical conclusions is that a well recognized dermatologist from Hungary, Dr. Klaudia Preisz discovered Helia-D first in Washington 16 years ago at a dermatologic conference.  And, despite being a researcher herself she has not been using anything else but Helia-D ever since. " Sometimes when I try some new cosmetics and my skin gets irritated as the result, Helia-D takes care of the problem very quickly. Each time I tried any other brand, I landed back with Helia-D, "she says. "And, another thing, which is not the most important, yet ads value is that its aroma is fantastic and it has a unique silky texture. I am not surprised Americans seek Helia-D out and at most conferences the attendees talk about the fact that they 'load up on Helia-D' each time they visit Hungary. I even 'prescribe' it to my patients." she says.

Helia-D will be making its debut in the United States next year and might be gifting its precious pieces at the Oscars as early as at the end of February with a red carpet arrival appropriate for its class. Later, the first moisturizers will be available for purchase on line and in various stores around the country, most likely starting in Sephora.  They say good things are worth the wait. It is true! After much expectation and patience, America will see a whole new level of skin care: Helia-D!  The Oscars will display another unique factor of Helia-D, which has never been seen before in any skin-care line, whether it is Chanel or Yves Saint Laurent: a gold plated jar that is not only breathtakingly gorgeous and a true breakthrough,  but also serves as a gold investment, which, as we know from today's World conditions, is truly a number one factor in any decision anyone makes about a purchase anywhere!  So, now, you ladies caring about  skin care can make an investment in lasting gold just by purchasing a jewel skin cream in a real jewelry box, which would ordinarily serve as a precious cream in the first place, but most certainly as a gold investment in the second! Who would think that it is a lasting investment all at the same time? Life does not get any better than that! I did it for me, and I am betting on it!
About the Author of This Article:  Lady Adrienne Papp is a recognized journalist who has written for many publications including Savoir, Beverly Hills 90210, Malibu Beach, Santa Monica Sun, The Beverly Hills Times, Brentwood News, Bel-Air View, Celebrity Society, Celeb Staff, It Magazine, Chic Today, LA2DAY, West Side Today among many others. She is the President and CEO of Los Angeles / New York-based publicity company, Atlantic Publicity and publishing house, Atlantic Publisher. Adrienne writes about world trends, Quantum Physics, entertainment and interviews celebrities, world leaders, inventors, philanthropists and entrepreneurs. She also owns Atlantic United Films that produces and finances true stories made for theatrical release or the silver screen. Spotlight News Magazine is owned by Atlantic United, Incwith Adrienne Pappbeing the majority shareholder.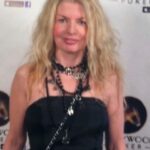 About the Author of This Article:  Adrienne Papp is a recognized journalist, economist and feature writer, who has written for many publications including Savoir; The Westside Today Publications ; such as Beverly Hills 90210; Malibu Beach; Santa Monica Sun; The Beverly Hills Times; Brentwood News; Bel-Air View ; Celebrity Society ; Celeb Staff ; It Magazine;  Chic Today;  LA2DAY;  West Side Today among many others. She is the President and CEO of Los Angeles / New York-based publicity company, Atlantic Publicity and publishing house, Atlantic Publisher. Adrienne writes about world trends, Quantum Physics, entertainment and interviews celebrities, world leaders, inventors, philanthropists and entrepreneurs. She also owns Atlantic United Films that produces and finances true stories made for theatrical release or the silver screen. Spotlight News Magazine is owned by Atlantic Publicity that just opened a new extension to it : PublicityLosAngeles. Adrienne Papp is a member of the International Press Academy.She is the Founder, CEO and President  of Youthful & Ageless ™, Bringing Information to Billions™, An Honorable Cause™  www.LatestAgeless.com. www.OurMediaVenuesAndCompanies.com, Atlantic Publicity Articles, Latest Ageless, Events Photo Collection, Linked In Profile, Movie Data Base  Profile, Twitter, Instagram, Youthful and Ageless Google+, Atlantic Publicity Google+, Atlantic Publisher Google+, Adrienne Papp Google+, Adrienne Papp Personal Google+, Spotlight News Magazine, Atlantic Publicity Productions, Atlantic Altitude, Altitude Pacific, Atlantic Publicity Photography and Filming, About Adrienne Papp   What Others Say  AtlanticPublicitySEO, BrilliantMarketing365, An Honorable Cause, Academic Research, Knighthood Today,    Youthful and Ageless™. She was knighted and became a Dame in 2010. Her official name is Lady Adrienne Papp and Dame Adrienne Papp. Voting Member of The International Press Academy and The Oscars: Academy of Motion Picture Arts and Sciences. She is the Managing Editorial Director of The Beverly Hills Times Magazine, and Hollywood Weekly. She has a Master of Science in Economics majoring Logistics; an MBA Degree; An International Law, Trade and Finance Postgraduate: Marketing and Advertising Postgraduate from NYU and UCLA. Guest Professor at Oxford University; Director and Producer of TV and Airline On Camera Editorials; Adrienne Papp Enterprises