By Adrienne Papp
Slipping into radiant skin isn't easy…with thousands of "miracle" products out there, what's the solution?
World-renowned Dr. Zein Obagi forever changes the way we look at skin care. His revolutionary methods go around the word gathering followers.
"There are four strategies to deal with the harsh realities of wrinkles, uneven skin tone, loss of elasticity, and various signs that you don't look just as good as you did five, ten or twenty years ago." says Obagi.
1) Pretend. Avoid mirrors, cameras and friends who are all-too-honest. Try to convince yourself that you have other redeeming qualities.
2) Rationalize. Tell yourself that the opinions of friends, family and colleagues don't really matter. Love yourself, love your wrinkles.
3) Bite the bullet. Go for Botox®, lasers, peels, fillers, face lifts. Know when to stop though, or you'll look like Phyllis Diller.
4) Triumph. Fight like hell, and combat those stubborn wrinkles and age spots with the most advanced and most potent products you can find.
There is no one right answer. Depending on your personality, expectations and tolerance for pain, it's OK to do any one of those things.
But if you opt to triumph over the signs of aging, listen to the advice of the dermatologist who has been at the forefront of the anti-aging movement for 30 years. Dr. Zein Obagi, a leading cosmetic dermatologist in Beverly Hills, has some ideas on how to develop an anti-aging program that gives you your very best shot. He calls it:  "Fight Aging. Fight Hard."
Dr. Obagi is best known for his line of aggressive, prescription-only peels and anti-aging lotions. Not only in California, but around the world, he has set new standards for anti-aging skin care treatments. More than 3,500
dermatologists and plastic surgeons use his products for skin transformation, skin lightening and skin health. In fact, Dr. Obagi invented the whole category of healthy skin, which is based on his program of correction, stimulation  saturation.
Dr. Obagi has developed a new non-prescription program to encourage the skin to renew and revert to its original youthful appearance, called ZO Skin Health. Although the line will soon be introduced to prestigious department stores, currently it is only available in his own practice in Beverly Hills and through selected spas around the world.
For more information please visit www.zoskinhealth.com or call + 1 310 273- 3063.
______________
About the Writer:  
Adrienne Papp
 is a recognized journalist who has written for many publications including Savoir, Beverly Hills 90210, Malibu Beach, Santa Monica Sun, The Beverly Hills Times, Brentwood News, Bel-Air View and Celebrity Society, among many others. She is the President and CEO of Los Angeles/New York-based publicity companies,
Atlantic Publicity
and
Atlantic Publisher
. Adrienne writes about world trends, Quantum Physics, entertainment and interviews celebrities and world leaders.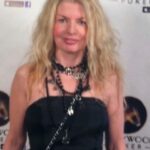 About the Author of This Article:  Adrienne Papp is a recognized journalist, economist and feature writer, who has written for many publications including Savoir; The Westside Today Publications ; such as Beverly Hills 90210; Malibu Beach; Santa Monica Sun; The Beverly Hills Times; Brentwood News; Bel-Air View ; Celebrity Society ; Celeb Staff ; It Magazine;  Chic Today;  LA2DAY;  West Side Today among many others. She is the President and CEO of Los Angeles / New York-based publicity company, Atlantic Publicity and publishing house, Atlantic Publisher. Adrienne writes about world trends, Quantum Physics, entertainment and interviews celebrities, world leaders, inventors, philanthropists and entrepreneurs. She also owns Atlantic United Films that produces and finances true stories made for theatrical release or the silver screen. Spotlight News Magazine is owned by Atlantic Publicity that just opened a new extension to it : PublicityLosAngeles. Adrienne Papp is a member of the International Press Academy.She is the Founder, CEO and President  of Youthful & Ageless ™, Bringing Information to Billions™, An Honorable Cause™  www.LatestAgeless.com. www.OurMediaVenuesAndCompanies.com, Atlantic Publicity Articles, Latest Ageless, Events Photo Collection, Linked In Profile, Movie Data Base  Profile, Twitter, Instagram, Youthful and Ageless Google+, Atlantic Publicity Google+, Atlantic Publisher Google+, Adrienne Papp Google+, Adrienne Papp Personal Google+, Spotlight News Magazine, Atlantic Publicity Productions, Atlantic Altitude, Altitude Pacific, Atlantic Publicity Photography and Filming, About Adrienne Papp   What Others Say  AtlanticPublicitySEO, BrilliantMarketing365, An Honorable Cause, Academic Research, Knighthood Today,    Youthful and Ageless™. She was knighted and became a Dame in 2010. Her official name is Lady Adrienne Papp and Dame Adrienne Papp. Voting Member of The International Press Academy and The Oscars: Academy of Motion Picture Arts and Sciences. She is the Managing Editorial Director of The Beverly Hills Times Magazine, and Hollywood Weekly. She has a Master of Science in Economics majoring Logistics; an MBA Degree; An International Law, Trade and Finance Postgraduate: Marketing and Advertising Postgraduate from NYU and UCLA. Guest Professor at Oxford University; Director and Producer of TV and Airline On Camera Editorials; Adrienne Papp Enterprises