Founded in 1976 by wildlife lover and expert Martine Colette, the Wildlife WayStation is a national non-profit, holding rehabilitation, medical and problem solving refuge for native, wild and exotic animals. Located in California, at the Angeles National Forest, north of the San Fernando Valley, the Wildlife WayStation was a safe haven for both native and exotic wildlife dedicated to their rescue, rehabilitation and relocation. It was a safe haven until devastating fires hit, which now is dangering the lives of its inhabitants in the canyon home, calling for evacuation for the first time in its history.
About half a dozen chimps were evacuated from the smoke and the flames to a safer place. Their screams brought tears to the eyes of Martine Collette.
"I am relieved that they are leaving, they will be safe, but I feel scared for them", says a teary Martine. "There is no panic. They shut down. They kind of hunker down and they are very, very calm about what is happening.  What makes them confused and stressed is being put in cages and being moved to a strange facility. They do not understand what is happening and that is hard on them."
This is the first time they had to evacuate the animals, and it will not be an easy task to move them back either. For now, they are being taken to the Los Angeles Zoo until the fires in the area are contained.
But how do you move a 300-pound lion? The task is not an easy one.
These animals come from all over the world and from many different situations. The WayStation's long-standing commitment is to accept any animal, no matter what the problem, free of charge and with no reservations. In short, no wild or exotic animal in need is ever turned away. Since its inception, the Wildlife WayStation has provided shelter and care to over 75,000 animals.
An animal lover myself, I often wondered why dogs are so quick to wag their tails, cats are so quick to purr, and lions demonstrate that lion-hearted love despite that they are ferocious predators?  Even those cats and dogs that have been lonely, abused, and betrayed.
Because, as is true of all animals, they were instilled with the distant awareness that no matter what the world shows them, they're still deeply loved and needed, that their presence alone has made a difference, and that in just the shake of a leg, seemingly without reason or rhyme, everything can FANTASTICALLY change for the better.
As is true of all people, although we sometimes tend to forget.
A combination of staff and volunteers, each of whom is dedicated to the health and happiness of each and every animal, mans the Wildlife WayStation. The small paid staff and large group of volunteers manage the day-to-day operations maintaining the ranch and providing nurturing and support to the animals. The volunteers also facilitate the educational process and the dissemination of information through outreach programs, and special events.
The Wildlife WayStation is a national non-profit, charitable organization, supported solely through donations, bequests, fundraising events, memberships and animal sponsorship programs.
Supporters and donors of the Station include Nicollette Sheridan, Sharon Stone and Keanu Reeves, among many others.
To learn about the organization visit www.wildlifewaystation.org and for heart-warming video clips click on http://www.wildlifewaystation.org/?page_id=604
______________
About the Writer:  
Adrienne Papp
is a recognized journalist who has written for many publications including Savoir, Beverly Hills 90210, Malibu Beach, Santa Monica Sun, The Beverly Hills Times, Brentwood News, Bel-Air View and Celebrity Society, among many others. She is the President and CEO of Los Angeles/New York-based publicity companies,
Atlantic Publicity
and
Atlantic Publisher
. Adrienne writes about world trends, Quantum Physics, entertainment and interviews celebrities and world leaders.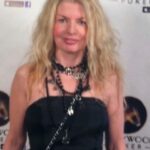 About the Author of This Article:  Adrienne Papp is a recognized journalist, economist and feature writer, who has written for many publications including Savoir; The Westside Today Publications ; such as Beverly Hills 90210; Malibu Beach; Santa Monica Sun; The Beverly Hills Times; Brentwood News; Bel-Air View ; Celebrity Society ; Celeb Staff ; It Magazine;  Chic Today;  LA2DAY;  West Side Today among many others. She is the President and CEO of Los Angeles / New York-based publicity company, Atlantic Publicity and publishing house, Atlantic Publisher. Adrienne writes about world trends, Quantum Physics, entertainment and interviews celebrities, world leaders, inventors, philanthropists and entrepreneurs. She also owns Atlantic United Films that produces and finances true stories made for theatrical release or the silver screen. Spotlight News Magazine is owned by Atlantic Publicity that just opened a new extension to it : PublicityLosAngeles. Adrienne Papp is a member of the International Press Academy.She is the Founder, CEO and President  of Youthful & Ageless ™, Bringing Information to Billions™, An Honorable Cause™  www.LatestAgeless.com. www.OurMediaVenuesAndCompanies.com, Atlantic Publicity Articles, Latest Ageless, Events Photo Collection, Linked In Profile, Movie Data Base  Profile, Twitter, Instagram, Youthful and Ageless Google+, Atlantic Publicity Google+, Atlantic Publisher Google+, Adrienne Papp Google+, Adrienne Papp Personal Google+, Spotlight News Magazine, Atlantic Publicity Productions, Atlantic Altitude, Altitude Pacific, Atlantic Publicity Photography and Filming, About Adrienne Papp   What Others Say  AtlanticPublicitySEO, BrilliantMarketing365, An Honorable Cause, Academic Research, Knighthood Today,    Youthful and Ageless™. She was knighted and became a Dame in 2010. Her official name is Lady Adrienne Papp and Dame Adrienne Papp. Voting Member of The International Press Academy and The Oscars: Academy of Motion Picture Arts and Sciences. She is the Managing Editorial Director of The Beverly Hills Times Magazine, and Hollywood Weekly. She has a Master of Science in Economics majoring Logistics; an MBA Degree; An International Law, Trade and Finance Postgraduate: Marketing and Advertising Postgraduate from NYU and UCLA. Guest Professor at Oxford University; Director and Producer of TV and Airline On Camera Editorials; Adrienne Papp Enterprises