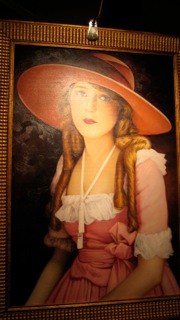 By Adrienne Papp
Mary Pickford has often been referred to as the Muse of the Movies. But, what she is really known for is her  influential role in establishing American Cinema and Hollywood as the capital of the Entertainment Industry. Many of the innovations in film history began with her, including method acting; close up scenes and the sky rocketing wages of movie stars.
Mary Pickford's story is a rags to riches tale culminating in her real life role, with husband and love of her life Douglas Fairbanks , as part of Hollywood's first Movie Star Couple.  It was a prototype role that today is occupied most prominently by Angelina Jolie and Brad Pitt.
Much of the private and profound professional life of Mary Pickford and Douglas Fairbanks was unknown to many cinemagoers and enthusiasts, and even some industry insiders until the release of a new documentary about Pickford. Much of Hollywood's mythmaking, and the film industry as we know it today literally started with Pickford's property that was used as a movie set for her studio 100 years ago.  Although she became Hollywood's first female mogul, Pickford was also famously known as "America's Sweetheart" for her movie roles.  Less well known is that behind the scenes, she was a smart, determined businesswoman with an iron will, although had a very delicate and girlish demeanor.
Basing a film on factual events, Nicholas Eliopoulos produced and directed a fantastic and very entertaining documentary titled Mary Pickford, The Muse of the Movies, which premiered on August 28th in Los Angeles at the Samuel Goldwyn Theatre, Academy of Motion Picture Arts and Sciences, and I believe is  one the very best documentaries ever made. It details events through an interview with Pickford, and is narrated by Michael York.
Unbeknownst to many people, Pickford, Fairbanks and Charlie Chaplin were the first actors and close friends to establish their own studio, called United Artists as a reaction against studio control.
In her later years, the millionairess said that, looking back in retrospective, she would not do anything different in her life, despite the three marriages behind her, except be more spiritual and participate more fully to further the evolution of the soul.
Mary Pickford had the determination to practice the principles so essential in our evolutionary path today: it is really up to us to determine what we do with our lives and what we leave to future generations. "If you have made mistakes . . . and there is always another chance for you. . . . you may have a fresh start any moment you choose, for this thing we call "failure" is not the falling down, but the staying down." –  Mary Pickford.
______________
About the Writer:  
Adrienne Papp
 is a recognized journalist who has written for many publications including Savoir, Beverly Hills 90210, Malibu Beach, Santa Monica Sun, The Beverly Hills Times, Brentwood News, Bel-Air View and Celebrity Society, among many others. She is the President and CEO of Los Angeles/New York-based publicity companies,
Atlantic Publicity
and
Atlantic Publisher
. Adrienne writes about world trends, Quantum Physics, entertainment and interviews celebrities and world leaders.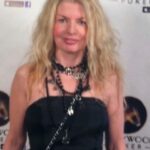 About the Author of This Article:  Adrienne Papp is a recognized journalist, economist and feature writer, who has written for many publications including Savoir; The Westside Today Publications ; such as Beverly Hills 90210; Malibu Beach; Santa Monica Sun; The Beverly Hills Times; Brentwood News; Bel-Air View ; Celebrity Society ; Celeb Staff ; It Magazine;  Chic Today;  LA2DAY;  West Side Today among many others. She is the President and CEO of Los Angeles / New York-based publicity company, Atlantic Publicity and publishing house, Atlantic Publisher. Adrienne writes about world trends, Quantum Physics, entertainment and interviews celebrities, world leaders, inventors, philanthropists and entrepreneurs. She also owns Atlantic United Films that produces and finances true stories made for theatrical release or the silver screen. Spotlight News Magazine is owned by Atlantic Publicity that just opened a new extension to it : PublicityLosAngeles. Adrienne Papp is a member of the International Press Academy.She is the Founder, CEO and President  of Youthful & Ageless ™, Bringing Information to Billions™, An Honorable Cause™  www.LatestAgeless.com. www.OurMediaVenuesAndCompanies.com, Atlantic Publicity Articles, Latest Ageless, Events Photo Collection, Linked In Profile, Movie Data Base  Profile, Twitter, Instagram, Youthful and Ageless Google+, Atlantic Publicity Google+, Atlantic Publisher Google+, Adrienne Papp Google+, Adrienne Papp Personal Google+, Spotlight News Magazine, Atlantic Publicity Productions, Atlantic Altitude, Altitude Pacific, Atlantic Publicity Photography and Filming, About Adrienne Papp   What Others Say  AtlanticPublicitySEO, BrilliantMarketing365, An Honorable Cause, Academic Research, Knighthood Today,    Youthful and Ageless™. She was knighted and became a Dame in 2010. Her official name is Lady Adrienne Papp and Dame Adrienne Papp. Voting Member of The International Press Academy and The Oscars: Academy of Motion Picture Arts and Sciences. She is the Managing Editorial Director of The Beverly Hills Times Magazine, and Hollywood Weekly. She has a Master of Science in Economics majoring Logistics; an MBA Degree; An International Law, Trade and Finance Postgraduate: Marketing and Advertising Postgraduate from NYU and UCLA. Guest Professor at Oxford University; Director and Producer of TV and Airline On Camera Editorials; Adrienne Papp Enterprises