We all love entertainment. The movies, with their fascinating world of fiction, dreams and beliefs, fun or action, or true stories appearing on the big screen, feeding the soul with their glamorous fantasies, or truth, captivate audiences of all ages around the world. It is something that our culture treasures and welcomes more than politics or even the news.
I personally support that idea, because the news seems to have become biased and opinionated to the degree that it influences who we elect as our President. The news is really not news anymore, but rather the tainted opinion expressed covertly by some journalists who are actually hired by stations that now belong to entertainment companies. Hence comes sensation and sometimes fiction. One station even has a segment that discusses which "news" was "so true" and which was "so false." Therefore, I mostly prefer to enjoy a good action movie, a fiction, or a comedy expressing some dark or bright side of the human psyche, not only making me think through story telling, but at the very least it lets me think for myself. The news on the other hand, especially on some specific channels, simply tells me what to think!
While the news is becoming what it's becoming, the world of entertainment and its creative minds have been shaping our spiritual and intellectual journey since its inception. And they did it very steadfastly and reliably. Mainly because they do not impose on the viewer: by their very nature they are entertainment. Yet, creative film has not only adapted to the new age of spiritual and metaphysical evolution, following the age of electronics, but it actually shaped and encouraged our spiritual evolutionary path through its creative expression of the nature of man, which requires as much study as trying to understand quantum physics. Some of the latest movies touching on these ideas are the Matrix Trilogies, or The Day The Earth Stood Still, both of which has its hero played by Keanu Reeves suggesting to the audience that there is more to life than meets the open eye.
But, somehow in our actual lives spirituality seems to have taken the back seat for its very "un-scientific" nature, preferring the obvious materialism we live in. Not to mention that lots of shamanic, and occult ideas that had nothing to do with science, discounted the meaning of the word "spiritualism."
It almost as if we need a new vocabulary to properly describe our new found universal discoveries collectively referred to as "spiritualism."
Science has recently come to better understand the importance and working of energy in our universe. But, since energy cannot be touched, tasted, or seen in our every day lives, we tent to disbelief and ignore its existence. Would ignoring it mean that " energy does not really exist?" Or, if it does, does it only work in chemical chambers or experimental labs? Not quite so.
In a universe where invisible laws apply, and where these laws make the working of energy, – whether or not we fully understand it, – as precise as the law of gravitation, or any other physical law we fully understand, is a concept that's hard to grasp at first. What we see and comprehend around us every second of the day is what we individually CHOOSE to see or create, and not what actually "there is," which is infinite possibilities to everything in existence or not at any which given moment. A science called Quantum Physics proves this, along with a variety of other pretty mind blowing discoveries. We may FEEL these "things" as we go through life, but we have not been able to sufficiently prove or explain them so far. That inability maybe coming to an end soon now.
In our new age of discoveries of the immeasurable importance of energy and its role in our evolution, it is easy to see that those who can grasp these "futuristic axioms" will have a higher understanding, and will move onto a better place in their lives, and those who cannot, due to their chosen ignorance, will be simply left behind. What we're talking about is the essence of what Jesus Christ, Einstein, and other great minds have taught us in bits and pieces in different languages with different symbolism throughout the ages as part of the evolution of man.
This keeps on arising a question in my mind: Did we grossly misunderstand and/or misinterpreted some of the teachings of the Bible for instance? Very possible. So, let's let the reader decide what the words of the Bible really mean by the quotes "fishers of men," or "do unto others as you would want them do unto you." Do you see the law of attraction as a message in this statement, or do you think this is just an obvious moral issue that a good Samaritan should adhere to as part of religious practices and beliefs?
If we followed the latest findings in Quantum Physics, which again, are scientifically grounded and not a mere hypothesis, we would understand that our choices are really what govern our lives and not the outside world. Understanding that, we become attentive to our evolutionary path task, which really is all we need to keep us alive elevating us to higher grounds for survival in our challenging times. This understanding is where we hit the point of no return, the qualitative change born out of quantitative learning, the evolutionary mutation to a more evolved human spirit. Collectively speaking: the fulfillment of the ultimate goal, the obtainment of the ultimate currency: happiness through the return to love.
It is time we leave the ignorance and stupidity behind in a world that is spinning into chaos with unstoppable speed. Our habits have created bad economy, global warming, animosity, hatred, cruelty, revenge, a World that is uncomfortable to live in, lives that are hard to carry, and a long list of other woes, all of which only breed more of what we really do not want.
Of course, all these alarming signs are grossly ignored by those who are driving the economy to the ground through power games for ego gratification, or by the self-indulgent trust fund baby on drugs, and, others in between with various agendas, – all equally lost souls with no higher purpose or limits.
But, a healthy limitation actually is one of the ingredients to creation. God limited himself into Worlds, says the book of Creation. Generally speaking, if someone will not limit himself, life will do it for him. Physical limits are necessary in our very physical world, but that is not true for our mental realm and our way of thinking. It is now time to THINK differently! The old belief-system is out and dead. The shift in conscientiousness and a new paradigm is the only resolution to our rapidly disintegrating systems and way of thinking. "Take what you want said God and pay for it," says my favorite Spanish proverb. Life was not designed to be easy, but it certainly is fun when you know how to live it.
______________
About the Writer:  
Adrienne Papp
is a recognized journalist who has written for many publications including Savoir, Beverly Hills 90210, Malibu Beach, Santa Monica Sun, The Beverly Hills Times, Brentwood News, Bel-Air View and Celebrity Society, among many others. She is the President and CEO of Los Angeles/New York-based publicity companies,
Atlantic Publicity
and
Atlantic Publisher
. Adrienne writes about world trends, Quantum Physics, entertainment and interviews celebrities and world leaders.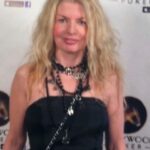 About the Author of This Article:  Adrienne Papp is a recognized journalist, economist and feature writer, who has written for many publications including Savoir; The Westside Today Publications ; such as Beverly Hills 90210; Malibu Beach; Santa Monica Sun; The Beverly Hills Times; Brentwood News; Bel-Air View ; Celebrity Society ; Celeb Staff ; It Magazine;  Chic Today;  LA2DAY;  West Side Today among many others. She is the President and CEO of Los Angeles / New York-based publicity company, Atlantic Publicity and publishing house, Atlantic Publisher. Adrienne writes about world trends, Quantum Physics, entertainment and interviews celebrities, world leaders, inventors, philanthropists and entrepreneurs. She also owns Atlantic United Films that produces and finances true stories made for theatrical release or the silver screen. Spotlight News Magazine is owned by Atlantic Publicity that just opened a new extension to it : PublicityLosAngeles. Adrienne Papp is a member of the International Press Academy.She is the Founder, CEO and President  of Youthful & Ageless ™, Bringing Information to Billions™, An Honorable Cause™  www.LatestAgeless.com. www.OurMediaVenuesAndCompanies.com, Atlantic Publicity Articles, Latest Ageless, Events Photo Collection, Linked In Profile, Movie Data Base  Profile, Twitter, Instagram, Youthful and Ageless Google+, Atlantic Publicity Google+, Atlantic Publisher Google+, Adrienne Papp Google+, Adrienne Papp Personal Google+, Spotlight News Magazine, Atlantic Publicity Productions, Atlantic Altitude, Altitude Pacific, Atlantic Publicity Photography and Filming, About Adrienne Papp   What Others Say  AtlanticPublicitySEO, BrilliantMarketing365, An Honorable Cause, Academic Research, Knighthood Today,    Youthful and Ageless™. She was knighted and became a Dame in 2010. Her official name is Lady Adrienne Papp and Dame Adrienne Papp. Voting Member of The International Press Academy and The Oscars: Academy of Motion Picture Arts and Sciences. She is the Managing Editorial Director of The Beverly Hills Times Magazine, and Hollywood Weekly. She has a Master of Science in Economics majoring Logistics; an MBA Degree; An International Law, Trade and Finance Postgraduate: Marketing and Advertising Postgraduate from NYU and UCLA. Guest Professor at Oxford University; Director and Producer of TV and Airline On Camera Editorials; Adrienne Papp Enterprises