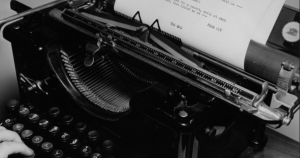 Released by the Academy,
The regular deadline to submit entries for the 2015 Academy Nicholl Fellowships in Screenwriting competition is Friday, April 10, at 11:59 p.m. PT.  In November, as many as five $35,000 fellowships will be awarded to amateur screenwriters.
Deadlines and entry fees are as follows:
Regular deadline: April 10, at 11:59 p.m. PT; entry fee US$55
Final deadline: May 1, at 11:59 p.m. PT; entry fee US$75
For the first time, current entrants also may purchase, for an additional $40, review comments from at least two Nicholl readers for each submitted script.
Since 1986, 137 Nicholl fellowships have been awarded.  Past fellows include writer-director Nikole Beckwith, whose feature "Stockholm, Pennsylvania" premiered at the 2015 Sundance Film Festival; Pat Gilfillan, who wrote "Lila & Eve," which also premiered at Sundance; Kurt Kuenne, who co-wrote and edited the documentary "Batkid Begins: The Wish Heard around the World," which premiered at the 2015 Slamdance Film Festival; and Robert Edwards, the writer and director of "When I Live My Life Over Again," which will debut this month at the Tribeca Film Festival.  In addition, "Dear Eleanor," written by Nicholl fellows Cecilia Contreras and Amy Garcia, and "London Has Fallen," co-written by Nicholl fellow Creighton Rothenberger, are slated to be released later this year.
Former Nicholl fellows currently working in television include Andrew Marlowe, who created and executive produces the series "Castle," and Terri Miller, a writer and executive producer on the show.  Rebecca Sonnenshine is a writer and producer on "The Vampire Diaries."  Annmarie Morais is a writer and story editor on the Syfy series "Killjoys."
Other notable fellows include Doug Atchison ("Akeelah and the Bee"), Destin Daniel Cretton ("Short Term 12"), Jeffrey Eugenides (Middlesex), Susannah Grant ("Erin Brockovich") and Ehren Kruger ("Transformers: Age of Extinction").
The Academy Nicholl Fellowships in Screenwriting competition is open to any individual who has not earned a total of more than $25,000 from the sale or option of screenplays or teleplays, or received fellowships or prizes of more than $25,000 that include a "first look" clause, an option or any other quid pro quo involving the writer's work.  To enter, writers must submit a completed application online, upload one PDF copy of their original screenplay in English, and pay the required entry fee before the regular deadline at 11:59 p.m. PT on April 10, or the final deadline at 11:59 p.m. PT on May 1.
Fellowships are awarded with the understanding that the recipients will each complete a new feature-length screenplay during the fellowship year.
Last year's competition drew a record 7,511 submissions.
ABOUT THE ACADEMY
The Academy of Motion Picture Arts and Sciences is the world's preeminent movie-related organization, with a membership of more than 6,000 of the most accomplished men and women working in cinema. In addition to the annual Academy Awards—in which the members vote to select the nominees and winners — the Academy presents a diverse year-round slate of public programs, exhibitions and events; acts as a neutral advocate in the advancement of motion picture technology; and, through its Margaret Herrick Library and Academy Film Archive, collects, preserves, restores and provides access to movies and items related to their history. Through these and other activities the Academy serves students, historians, the entertainment industry and people everywhere who love movies.
About the Author of This Article: Dame Adrienne Papp is a recognized journalist, economist and feature writer who has written for many publications including Savoir; The Westside Today Publications ; such as Beverly Hills 90210; Malibu Beach; Santa Monica Sun; The Beverly Hills Times; Brentwood News; Bel-Air View ; Celebrity Society ; Celeb Staff ; It Magazine;  Chic Today;  LA2DAY;  West Side Today among many others. She is the President and CEO of Los Angeles / New York-based publicity com
pany, Atlantic Publicity and publishing house, Atlantic Publisher. Adrienne writes about world trends, Quantum Physics, entertainment and interviews celebrities, world leaders, inventors, philanthropists and entrepreneurs. She also owns Atlantic United Films that produces and finances true stories made for theatrical release or the silver screen. Spotlight News Magazine is owned by Atlantic United, Inc. Atlantic Publicity just opened a new extension to it : PublicityLosAngeles. Adrienne Papp is a member of the International Press Academy.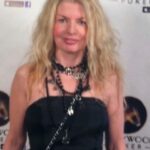 About the Author of This Article:  Adrienne Papp is a recognized journalist, economist and feature writer, who has written for many publications including Savoir; The Westside Today Publications ; such as Beverly Hills 90210; Malibu Beach; Santa Monica Sun; The Beverly Hills Times; Brentwood News; Bel-Air View ; Celebrity Society ; Celeb Staff ; It Magazine;  Chic Today;  LA2DAY;  West Side Today among many others. She is the President and CEO of Los Angeles / New York-based publicity company, Atlantic Publicity and publishing house, Atlantic Publisher. Adrienne writes about world trends, Quantum Physics, entertainment and interviews celebrities, world leaders, inventors, philanthropists and entrepreneurs. She also owns Atlantic United Films that produces and finances true stories made for theatrical release or the silver screen. Spotlight News Magazine is owned by Atlantic Publicity that just opened a new extension to it : PublicityLosAngeles. Adrienne Papp is a member of the International Press Academy.She is the Founder, CEO and President  of Youthful & Ageless ™, Bringing Information to Billions™, An Honorable Cause™  www.LatestAgeless.com. www.OurMediaVenuesAndCompanies.com, Atlantic Publicity Articles, Latest Ageless, Events Photo Collection, Linked In Profile, Movie Data Base  Profile, Twitter, Instagram, Youthful and Ageless Google+, Atlantic Publicity Google+, Atlantic Publisher Google+, Adrienne Papp Google+, Adrienne Papp Personal Google+, Spotlight News Magazine, Atlantic Publicity Productions, Atlantic Altitude, Altitude Pacific, Atlantic Publicity Photography and Filming, About Adrienne Papp   What Others Say  AtlanticPublicitySEO, BrilliantMarketing365, An Honorable Cause, Academic Research, Knighthood Today,    Youthful and Ageless™. She was knighted and became a Dame in 2010. Her official name is Lady Adrienne Papp and Dame Adrienne Papp. Voting Member of The International Press Academy and The Oscars: Academy of Motion Picture Arts and Sciences. She is the Managing Editorial Director of The Beverly Hills Times Magazine, and Hollywood Weekly. She has a Master of Science in Economics majoring Logistics; an MBA Degree; An International Law, Trade and Finance Postgraduate: Marketing and Advertising Postgraduate from NYU and UCLA. Guest Professor at Oxford University; Director and Producer of TV and Airline On Camera Editorials; Adrienne Papp Enterprises