"Where Academy Members Love to Watch The Oscars Over Dinner then Join The Nominees After Party"

 THE 4TH ANNUAL ROGER NEAL OSCAR VIEWING DINNER-ICON AWARDS  & AFTER PARTY
PRESENTED BY WORLD ZHITIAN ART FINANCE COMPANY WILL MOVE TO ITS NEW HOME
AT THE LEGENDARY HOLLYWOOD PALLADIUM IN HOLLYWOOD CA
Premium Brand Monte Cristo Cigars–John Paul Mitchell Systems and Many Others Join as Sponsors
ABC 7's TV On The Red Carpet Official Oscar Party Coverage with George Pennacchio
And KABC 790am Sunday Night Live with Susan Olsen & Frank Sheftel has been broadcasting live from the Hollywood Palladium
George Papadopoulous- fmr Trump's Foreign Policy Advisor Coming to Party Hearty
Roger and Lynn Neal, Founder and Chairman of the annual Oscar night event, announces along with their partners Maryanne and Thomas Lai , the 4th Annual ROGER NEAL OSCAR VIEWING DINNER, SUITE AND AFTER PARTY which  took place on Oscar Sunday Feb 24th, 2019 at the World Famous Hollywood Palladium.
For the past three years this event was held at the Hollywood Museum howevwe the party has grown beyond the museum's capacity.  Neal and his associates are moving into their new home THE HOLLYWOOD PALLADIUM, operated by Live Nation. It's the first time in 50 years since an Oscar party has been held there. Neal is adding an after party that would see Oscar winners and presenters stop by to celebrate their win on Oscar night.  "We are most excited for booking the Palladium and its beautiful restoration. We can set up to 800 for dinner if needed." said Roger Neal.
Entertainment included  live on stage R&B Pop sensation/Foundation Records recording artist 22 yr. old ROGER NEAL, and his dancers followed by Richard Halpern's Hollywood Cavalcade show with a live band, (from LA's Cicada Club)and special guests performing high brow music from the 20's and 30's. A special appearance by Howard Hewett of Shalamar rocked the Palladium performing at the after party.
The Roger Neal Oscar Viewing Dinner  once again honored stars with the ICON AWARD during the pre-show to the Academy awards. This year's honorees include: For Television, award winning actress Loretta Swit star of Mash(presented to her by Jamie Farr(MASH), Oscar nominees Robert Forster(Oscar Nominee), Margaret Avery(Oscar Nominee for The Color Purple-presented to her by William Pugh(The Color Purple,), Lainie Kazan(Oscar nominee for My Favorite Year –presented to her by Joe Cortese(The Green Book), ) for Motion pictures.  Ernie Hudson(Ghostbusters), presented to him by producer Donald Petrie for Motion Pictures, Bernie Kopell (Love Boat) for TV presented to him by Dawn Wells(Gilligan's Island), and Walton's star Ms. Michael Learned, for TV. The Music Icon Award will go to Grammy and Golden Globe nominee Frank Stallone. Woman in Philanthropy Icon award goes to actress/philanthropist/ 2 time Daytime Emmy Award Winner  Kira Reed Lorsch(The Bay)for Television presented by Lynn Neal.
This Year's 2019 Oscar Nominees  Attending The Roger Neal Oscar After Party Portion including cast & crew from Best Pictures including: Peter Farrelly-Oscar nominated Writer & Director of Green Book, Sean Redick(Producer of Black Klansman)Tony McNamara-Oscar nominated for Best Original Screenplay for The Favourite, Erick Beckman & David Jesteadt-Distributors of Oscar Nominated film MIRAI, Mamoru Hosoda– writer & Director of Oscar Nominated film MIRAI, Yuichiro Saito, Producer of Oscar nominated film MIRAI, Joe Cortese(co-star) of Green Book. Patrick Don Vito (Oscar Nominated Best Film Editing for GREEN BOOK), Ethan Van der Ryn and Eric Aadahl(Oscar Noninees for Best Sound Editing for A QUIET PLACE), KIRK BOVILL(starred as Henry Kissinger-Oscar nominated movie VICE) Emma Eliza Regan(Oscar Nominated "Detainment" 2019), Steve Kingston (Production Designer of Oscar Nominated "Detainment" 2019), DARREN MAHON & VINCENT LAMBE Oscar nominated director and filmmaker of THE OSCAR NOMINATED FILM DETAINMENT) Bryce Nielson(Special Effects for ROMA),Ms. Tan Kheng Hua (star of Crazy Rich Asians)
The  Academy Awards viewing dinner was a sit down, black tie white glove service experience for the stars, their guests, sponsors and ticket buyers.
During the Oscar Viewing dinner party, tradition has the 4 charities spotlighted receiving a donation check from Roger & Lynn Neal and partners Maryanne and Thomas Lai, that  benefits them from funds raised. The 2019  non profits are:
ENVIRONMENTAL CHARTER SCHOOLS,
 LOVE FROM MUSIC CITY,
 THE HOLLYWOOD MUSEUM,
 THE ROBERT H. LORSCH FOUNDATION
Neal said, " THE 4TH ANNUAL Oscar VIEWING Dinner, Suite and After party will be our biggest yet and we are looking forward to a spectacular night on Feb 24th  2019".
Eileen Bradley, from 'The Real', 'E-Entertainment Television' and 25 years in talent bookings for networks, serves as the Talent Executive and Edward Lozzi of Edward Lozzi & Associates PR (who was publicity and red carpet coordinator for the now ended Night of 100 Stars), has been brought in for the Roger Neal Oscar Viewing Dinner and after party for 2019 . Over 100 Stars are expected. 600 Guests in total are expected for dinner.  " We are expecting over 200 media worldwide to cover our very long step & repeat Red Carpet", said Edward Lozzi, Media and red carpet coordinator for the Roger Neal Oscar Viewing and After Party.
The RN Oscar Viewing Dinner and After Party is by invitation only.
Celebrity Stars attending includes Loretta Swit, Ilya Salkind(Superman), Ms. Michael Learned(The Waltons), Joe Cortese(The Green Book), Barbara Luna(Star Trek), Frank Stallone(Barfly), Lou Ferrigno, Jr (SWAT), Cory Oliver, Lydia Cornell(Too Close for Comfort), Bridgette Nielson(Red Sonya), Sofia Milos(CSI Miami), Dawn Wells (Gilligan's Island), Lorenzo Lamas(Falcon Crest/Renegade), Dee Wallace(ET), Mary Wilson(The Supremes), Lainie Kazan(My Favorite Year), Bernie Kopell(Love Boat), Ernie Hudson(Ghostbusters), Cory Feldman(Stand By Me), George Papadopoulous(fmr Trump's Foreign Policy Advisor), Courtney Stodden(Celebrity Big Brother), Nic Novicki(Sopranos), Teale Sperling(Toy Box), Kate Linder(Young & Restless), Kami Kotler, Judy Tenuta(HBO Specials), Ieva Georges(No Way Out 15'), Katherine Kelly Lang( the star of Bold and Beautiful), Katherine Pacino, James Jurdi(Reaper), Noreen Taylor(The Bay), Patrika Darbo(Days Our Lives), Meredith Thomas,
Miles Tagtmeyer(Emmy nom Broken), Stanley Livingston(My 3 Sons), Suzanne Marques(Enlightened HBO), Donna Spangler(Beverly Hills Christmas), Patty McCormack(The Bad Seed Oscar nom), Gabrielle Stone(Speak No Evil), Tanya Banks(Little Women), Ivan Modei, Rebecca Holden( Knightrider), Joel Diamond(Grammy Record Producer Engelbert Humperdinck), Robert Mack(Host Good Morning LaLa Land), Autum, and Todd McGinley, Dr. Paul Nassif(E!'s Botched), Danny Arroyo(tv series regular Sangre Negra), Clarence Gilyard(Walker Texas Ranger series star), Brenda Dickson(Young&Restless), Kathy Garver(Family Affair), Joann Worley(Laugh In), Ava Cantrell(Niclelodeons Haunted Hathaways), Melody Anderson(Flash Gordon/Firewalker), Carrie Schroder(I Am Frankie-Nickelodeon), Petri Byrd(Judge Judy),
Renee Lawless(Tyler Perry's Have and Have Nots), Sonika Vaid, James Dumont(Law & Order: True Crime), Lucille Soong(Fresh Off the Boat), Sheryl Lee Ralph(Instant Mom), Alison Arngrim(Little House), Yi Zhou(Runaway Pistol), Keith Carlos(Bold & The Beautiful America's Top Model), Emmanuel Kabongo(21 Thunder), Gloria Loring, Carl Crawford (LA Dodgers), Francesca Fanti(American Crime Story:Versacae), Frank Pesce(29th Street), Carolyn Hennessey(Terminator 3), Peter Mark Richman(Naked Gun'Star Trek), Erin Haskell(Good Morning La La Land, Richard Brooks (Emmy winner), Ron Moss( Emmy winner star of The Bay), Devin Devasquez (tv & film producer Emmy winner & former Playmate), Marla Gibbs(The Jeffersons), Freyda Payne(singing legend), Ernest Harden Jr., (White Men Cant Jump), Kathleen Bradley(Price is Right),
Art Evans(Die Hard 2), Janet Dubois(Good Times), Roger E. Mosley(Magnum PI), Ella Joyce(ROC), Margaret "Shug" Avery-(Oscar nom.The Color Purple), Cisco Reyes(Amazon's Chosen Kin), LUENELL(A Star is Born) nominated Best picture, Jamie Farr(MASH-presenting Icon award to Loretta Swit), Joe Fria(Guardians of the Galaxy) Kevin Seymour( NFLCarolina Panthers), Adoree Jackson(NFL Tennessee Titans), Vincent Spano(Alive), Willard Pugh(Air Force 1), Mother Love, William McNamara(Nun), Jaclyn Lopez(The Lucky Man), Roger Neal Jr.(recording Artist), Tanya Roberts(Charlies Angels& Sheena), Stephanie Szostak(ABC's A Million Little Things& Iron Man 3), Gloria Garayu(How To Get Away w Murder), Farah Abraham(star of Teen Mom), Carrie Mitchum(James Dean Live Fast Die Young), Vincent DePaul( The Bay), Ken Davitian(Borat),
Shadoe Stevens(Hosts Top of The World), Beverly Stevens(Shadoevision), Amber Stevens West(ABC's Greek), Laurene Landon(All the Marbles/Maniac Cop), Jeremy Miller(Growing Pains)Jeannie Kasem (Cheers/The Tortellis), Lou Ferrigno(The Hulk), Burt Ward(Batman), Susan Olson(The Brady Bunch), Buzz Aldrin, Chris McDonald(Thelma & Louise-Happy Gilmore), Donovan Carter(HBO's BALLERS) Jamie Kennedy (Scream), Johnny Roastbeef Williams( Good Fellas & Green Book), Katherine Kramer, Karen Kramer, Gloria Allred( Netflix-Seeing AllRed, Celeste Thorson(How I Met Your Mother,)Lee Purcell-JL Ranch +Murder She Wrote), Sean Kanan (Bold Beat, )Camila Banus(Days of Our Lives),Phil Crosby(Bing's grandson performing)Richard Halpern(performing)Terry Moore(Oscar Nominee Come Back Little Sheba)Sally Kirkland(Oscar Nominee-Golden Globe winner), Roslynd Kind(singer Streisand sister), Nancy O'Brian– Playboy Playmate, Vince Lazano(Pirates of the Caribbean),Wes Geer, Jeri Jewel(Facts of Life),
Jeraldine Saunders(The Love Boat Lady), KIRK BOVILL(starred as Henry Kissinger-Oscar nominated movie VICE) Emma Eliza Regan(Oscar Nominated "Detainment" 2019), Steve Kingston (Production Designer of Oscar Nominated "Detainment" 2019) DARREN MAHON & VINCENT LAMBE Oscar nominated director and filmmaker of THE OSCAR NOMINATED FILM DETAINMENT) Maria Conchita Alonso( Moscow on The Hudson), John Ratzenberger(Cheers/Toy Story), Bryce Nielson(Special Effects ROMA), David Permut(Producer Hacksaw Ridge),Ms. Tan Kheng Hua(star of Crazy Rich Asians),Joyce Bulifant (Mary Tyler Moore Show regular)The Pointer Sisters( Anita & Bonnie-Grammy, AMA winners), George Lazenby(James Bond- On Her Majesty's Secret Service)Shiggy(pop culture comedian), Tommy Wiseau)The Room/Disaster Artist), Alice Amter(Big Bang Theory),
Barry Bostwick)Rocky Horror/Spin City), Ray Parker Jr.(Ghostbusters Theme –R&B star),
Fernando Allende(Flamingo Road) Jezlan Moyet-(host of  Good Morning La La land), John Whitaker(Family Affair), Anthony Michael Hall, Martin Kove (Karate Kid+Cagney&Lacey), Dan Lauria (Wonder Years), Obba Babatunde( Madam Secretary), Richard Grieco(21 Jump Street+ Gargoyles)..   –-new RSVP's added daily… (Special Appearences by various 2019 Oscar nominees at the After Party) see above.
SOULEY VEGAN owner and Celebrity Gourmet chef Tamearra has been creating the Dinner for Oscar Party guests. Emerald Hare Winery has been among the wineries supplying exceptional wines for dinner and afterwards. MENU for The STARS: TBA
OSCAR GIFT SUITE as Part of The Evening:  was announced and  held also on Oscar Day in the Hollywood Palladium.. The stars were gifted with a gift bag filled with couture, and service brands worth $20k. From the suite, the stars went  to the Oscar viewing dinner press line to walk the red carpet and then on to the ballroom for the OSCAR VIEWING DINNER. THE OSCAR SUITE WAS OPEN  FROM 1PM to -3:30pm.
Other STARS THAT HAVE ATTENDED THIS Gift SUITE AND Pre-OSCAR RELATED EVENTS INCLUDE:
Mel Gibson, Natalie Portman, Bryce Dallas Howard, Hilary Swank, Tippi  Hedren, Melanie Griffith, Dakota Johnson, Renee Lawless ( Tyler Perry'sThe Have and Have Not's)  Kevin Sorbo, Burt Ward ( ROBIN FROM TV'S BATMAN), Fred Willard, Michelle Johnson( BLAME IT ON RIO), Lee Purcell, Suzanne Sena, Don Most(HAPPY DAYS), Fernando Allende, Ruta Lee( SEVEN BRIDES FOR SEVEN BROTHERS), Hank Garrett, Nikki Leigh- (LIFETIME MOVIE) , Jen Lilley( DAYS OF OUR LIVES), Phil Morris( SEINFELD), , Matty Cardarople( NETFLIX SERIES  A SERIES OF UNFORTUANTE EVENTS), OSCAR WINNER George Chakiris, Mayf Nutter ( THE WALTONS), Lindsey Bloom ( MIKE HAMMER), Jayne Kennedy, Lee Benton ( NOCTURNAL ANIMALS), Marla Gibbs, Kymberly Hefner, Anne Marie Johnson, Marci Miller ( DAYS OF OUR LIVES) Khandi Alexander, Maria Conchita Alonso, Alice Amter, Geri Jewel, Jeremy Miller ( GROWING PAINS), Rex Smith, Benjamin Onyango,  FRED WILLARD , Isidora Goreshter ( star of SHAMELESS), – ALL HAVE BEEN INVITED To ATTEND AGAIN.
SPONSORS:  ~ Presenting Sponsor were World Zhitan Art Finance Co., LTD.(MaryanneLai), Greg Chapman executive tailor Beverly Hills, Souley Vegan, Emerald Hare Wine, Monte Cristo Cigars, Black Coffee, Bertha Maes Baking Company, Takako, Party and Sushi Catering, The Worlds Most Talented Mom, GM Collin Skincare Paris, The Hollywood Museum, The Red Skelton Museum, Greg Chapman, Belleeck Castle Ballina Ireland, Timmy Woods Beverly Hills Handbags, Glamour Bonbonier Chocolatiers, Raju Rasiah Rare Exotic Jewelry Beverly Hills and Hint Water, Bertha Maes Brownie CO, The Organic Face Cosmetics, John Paul Mitchell Systems, Papira Health & Wellness Group, SAY YES To HOPE.org, Hot Town Events, MSP.   ~
Photos: William Kidston, Jeff Knight, Glen Lipton, Celebrity Photo, & Lozzi Media Services
Diane Ladd, The James Ritter Family, Paul Sorvino, Barbara Eden, George Chakiris, Kevin & Samantha Sorbo, Victoria Summer, Renee Taylor & Jon Voigt, Melanie Griffith and Tippi Hedren, Maria Conchita Alonso, Michelle Williams, Dawn Wells and Katherine Kelly Lang, Carla & Lou Ferrigno, Edward Lozzi & Roger Neal, Billy Bob Thornton, Fran Drescher, Lily Tomlin, Lou Gossett Jr., Loretta Swit Ed Asner, Courtney Stodden, Christine Divine and Sean McNabb, Joann Worley and Gloria Allred Victoria Summer
About The Hollywood Palladium: It was built in a Streamline Moderne, Art Deco style and includes an 11,200 square foot dance floor including a mezzanine and a floor level with room for up to 5,000 if standing.  The theater was listed on the National Register of Historic Places in 2016.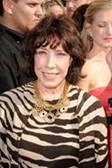 Los Angeles Times publisher Norman Chandler funded the construction of the art deco Hollywood Palladium at a cost of $1.6 million in 1940. It was built where the original Paramount lot once stood. The style dance hall was designed by Gordon Kaufmann, architect of the Greystone Mansion, the Los Angeles Times building and the Santa Anita Racetrack. He was also the architect for the Hoover Dam. The ballroom opened on October 31, 1940 with a dance featuring Tommy Dorsey and his Orchestra and band vocalist Frank Sinatra. It had six bars serving liquor and two more serving soft drinks.
 During World War II, the Palladium hosted radio broadcasts featuring Betty Grable greeting servicemen's' song requests. Big Band acts began losing popularity in the 1950s, causing the Palladium to hold charity balls, political events, auto shows, and rock concerts. In 1961, it became the home of the long-running Lawrence Welk Show.
From 1955-1976, the venue was the scene of Latin Music Orchestras sponsored by radio personality Chico Sesma titled Latin Holidays. The Tito Puente Orchestra performed regularly between 1957-1977 to sold-out houses.
 President John F. Kennedy attended a dinner given in his honor by the California Democratic Party at the Palladium on November 18, 1961.
In 2007, the owners agreed to a long-term lease to operate, manage and exclusively book the Hollywood Palladium with Live Nation, a Los Angeles-based company.
The Palladium reopened with a Jay-Z concert on October 15, 2008 after a year-long, multimillion-dollar renovation by Live Nation. The renovation included an overhaul of the venue's interior and exterior, a new dance floor, expanded concessions, upgraded restrooms and improvements to the stage infrastructure. This month rock group Nine Inch Nailsrocked The Palladium with a full house.
In the 1950's, the studios had Oscar parties there. In fact the Roger Neal Oscar Viewing & After Party will be the first Oscar Viewing Party ever held since that era.
About Lady Adrienne Papp:   Adrienne Papp is a recognized journalist, economist and feature writer, who has written for many publications including Savoir; The Westside Today Publications ; such as Beverly Hills 90210; Malibu Beach; Santa Monica Sun; The Beverly Hills Times; Brentwood News; Bel-Air View ; Celebrity Society ; Celeb Staff ; It Magazine;  Chic Today;  LA2DAY;  West Side Today among many others. She is the President and CEO of Los Angeles / New York-based publicity company, Atlantic Publicity and publishing house, Atlantic Publisher. Adrienne writes about world trends, Quantum Physics, entertainment and interviews celebrities, world leaders, inventors, philanthropists and entrepreneurs. She also owns Atlantic United Films that produces and finances true stories made for theatrical release or the silver screen. Spotlight News Magazine is owned by Atlantic Publicity that just opened a new extension to it : PublicityLosAngeles. Adrienne Papp is a member of the International Press Academy.She is the Founder, CEO and President  of Youthful & Ageless ™, Bringing Information to Billions™, An Honorable Cause™  www.LatestAgeless.com. www.OurMediaVenuesAndCompanies.com, Atlantic Publicity Articles, Latest Ageless, Events Photo Collection, Linked In Profile, Movie Data Base  Profile, Twitter, Instagram, Youthful and Ageless Google+, Atlantic Publicity Google+, Atlantic Publisher Google+, Adrienne Papp Google+, Adrienne Papp Personal Google+, Spotlight News Magazine, Atlantic Publicity Productions, Atlantic Altitude, Altitude Pacific, Atlantic Publicity Photography and Filming, About Adrienne Papp   What Others Say  AtlanticPublicitySEO, BrilliantMarketing365, An Honorable Cause, Academic Research, Knighthood Today,    Youthful and Ageless™. She was knighted and became a Dame in 2010. Her official name is Lady Adrienne Papp and Dame Adrienne Papp. Voting Member of The International Press Academy and The Oscars: Academy of Motion Picture Arts and Sciences. She is the Managing Editorial Director of The Beverly Hills Times Magazine, and Hollywood Weekly. She has a Master of Science in Economics majoring Logistics; an MBA Degree; An International Law, Trade and Finance Postgraduate: Marketing and Advertising Postgraduate from NYU and UCLA. Guest Professor at Oxford University; Director and Producer of TV and Airline On Camera Editorials; Adrienne Papp Enterprises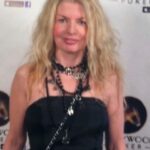 About the Author of This Article:  Adrienne Papp is a recognized journalist, economist and feature writer, who has written for many publications including Savoir; The Westside Today Publications ; such as Beverly Hills 90210; Malibu Beach; Santa Monica Sun; The Beverly Hills Times; Brentwood News; Bel-Air View ; Celebrity Society ; Celeb Staff ; It Magazine;  Chic Today;  LA2DAY;  West Side Today among many others. She is the President and CEO of Los Angeles / New York-based publicity company, Atlantic Publicity and publishing house, Atlantic Publisher. Adrienne writes about world trends, Quantum Physics, entertainment and interviews celebrities, world leaders, inventors, philanthropists and entrepreneurs. She also owns Atlantic United Films that produces and finances true stories made for theatrical release or the silver screen. Spotlight News Magazine is owned by Atlantic Publicity that just opened a new extension to it : PublicityLosAngeles. Adrienne Papp is a member of the International Press Academy.She is the Founder, CEO and President  of Youthful & Ageless ™, Bringing Information to Billions™, An Honorable Cause™  www.LatestAgeless.com. www.OurMediaVenuesAndCompanies.com, Atlantic Publicity Articles, Latest Ageless, Events Photo Collection, Linked In Profile, Movie Data Base  Profile, Twitter, Instagram, Youthful and Ageless Google+, Atlantic Publicity Google+, Atlantic Publisher Google+, Adrienne Papp Google+, Adrienne Papp Personal Google+, Spotlight News Magazine, Atlantic Publicity Productions, Atlantic Altitude, Altitude Pacific, Atlantic Publicity Photography and Filming, About Adrienne Papp   What Others Say  AtlanticPublicitySEO, BrilliantMarketing365, An Honorable Cause, Academic Research, Knighthood Today,    Youthful and Ageless™. She was knighted and became a Dame in 2010. Her official name is Lady Adrienne Papp and Dame Adrienne Papp. Voting Member of The International Press Academy and The Oscars: Academy of Motion Picture Arts and Sciences. She is the Managing Editorial Director of The Beverly Hills Times Magazine, and Hollywood Weekly. She has a Master of Science in Economics majoring Logistics; an MBA Degree; An International Law, Trade and Finance Postgraduate: Marketing and Advertising Postgraduate from NYU and UCLA. Guest Professor at Oxford University; Director and Producer of TV and Airline On Camera Editorials; Adrienne Papp Enterprises