"Getting Older is Better than Being Dead" – George Clooney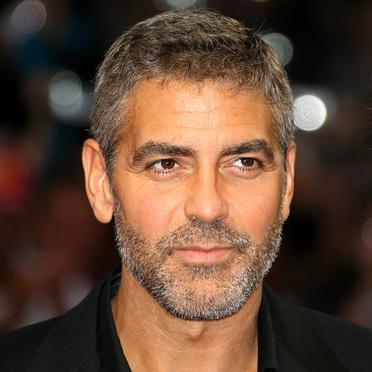 By Adrienne Papp
Academy Award winner George Clooney, quit his job as a broadcast journalist at the age of 21 and slept in a friend's closet in his first year in Hollywood before he broke into television, and later into films. He is notorious for having a witty, wry sense of humor, which comes out at every turn in this interview. Clooney's playfulness is obvious on screen and off as he shares one of his tricks he pulled on a friend, Matt Damon. Once Damon, while vacationing in Clooney's villa at Lake Como in Italy, and desperately wanting to lose 30 pounds after a movie role, was exercising twice a day and only ate salad. To get a good laugh, Clooney hired a woman who took in an inch or so almost daily from Damon's pants without him knowing. He kept on wondering how it was possible in God's name that he seemed to be gaining weight as his pants were getting tighter and tighter while he was eating next to nothing and exercising vigorously. Having no children Clooney certainly seems to have found a way to entertain himself with his friends just the same.
Right around the corner he has three movies coming out almost simultaneously:  The Fantastic Mr. Fox, The Men Who Stare at Goats, and Up in the Air. He is now filming The American.
"That is pure coincidence," he says referring to the current trio, "because they've been made over the past two years. However, there's no doubt that some people will be thinking 'That Clooney fella –– does he NEVER stop?' But I can assure them that I do, and that I am pretty pernickety about projects these days."
Contemplating his graying hair the 48-year-old actor says with a laugh: "It's an interesting thing to watch yourself grow older on screen. I was watching Up in the Air and I thought, 'Jesus, who's the old gray- haired guy?' And it was me. I never wear make-up for movies and it's starting to show."
"But I'm kind of comfortable with getting older because it's better than the other option, which is being dead. "
Up in the Air, is a romantic comedy drama, and The Men Who Stare at Goats, is a black comedy.
In the Up In The Air, Clooney portrays a businessman, Ryan Bingham, who leads an empty life out of a suitcase with a job that has him traveling around the country firing people. Just as he is on the cusp of reaching ten million frequent flyer miles and just after he's met the frequent-traveler woman of his dreams, his company does the unexpected: ground him. This story about a man who is ready to make a connection is arriving this December to theaters. "It's a bit close to my own persona so I knew I'd have to take that baggage on, and it would be okay" he says.
In The Men Who Stare at Goats, a war-comedy in which Clooney portrays Lyn Cassady, a guy who claims to be a former member of the U.S. Army's First Earth Battalion, a unit that employs paranormal powers in their missions.  A reporter in Iraq might just have the story of a lifetime when he meets Cassady, as he is trying to lose himself in the romance of war after his marriage fails, and certainly gets more than he bargains for from Cassady as he reveals the existence of a secret, psychic military unit whose goal is to end the war as we know it.
The film is based on a book by Jon Ronson, a British journalist, which tells true insights of various psychic phenomena. The film, which will be released in November costars Ewan McGregor, Jeff Bridges and Kevin Spacey and was co-produced by Clooney.
"The script had been around England and Hollywood for a while and it wasn't going to get made because things started working against it," he says. "We worked our magic to get it independently financed. From the very beginning it was one of those projects where I had to go to Ewan and Kevin and Jeff and everybody and say, 'Let's all just jump in and do this and have some fun.' We made up stuff in the script that we thought was funny, but the weirdest stuff in the film is the true stuff."
Both Up In The Air and The Men Who Stare At Goats received great critiques at the Toronto Film Festival last month and Oscar talk is already building around Clooney, who previously won and Oscar for his role in Syriana.
The Fantastic Mr. Fox is an adventure animation about angry farmers, tired of sharing their chickens with a sly fox, and look to get rid of their opponent and his family.
Clooney, seems to have fallen in love with the concept right away.
"How could you not? I've been a huge fan of Roland Dahl for as many years as I can remember, and I love working with Wes Anderson.  Wes told me that it was the first book that he ever really appreciated as a kid, and when you hear something like that, you have to find out what all the fuss is about.  I wasn't disappointed.  And then it was also Wes' first foray into stop-motion animation, so I was a sucker for it from the beginning, as soon as I was asked to voice Mr. Fox."
Clooney has a villa on Lake Como where he rides his Piaggio motorbikes and races his speedboat.  He loves to entertain and is an enthusiastic host to his friends.
"Tons of people have stayed and everybody shows up for dinner," he says. "I've had some of the most fun dinners ever there. We have wild, fun evenings of interesting people telling interesting stories. I relate to nothing but joy and happiness there and getting the villa has been the greatest thing I've ever done for myself."
Clooney was briefly married to Talia Balsam in 1989, and remained determinedly single ever since. He has been recently linked with Elisabetta Canalis, a presenter on Italian television, but his focus remained his own production company.  He produced and starred in a string of films, including the Oceans 11 series, and received a best actor nomination for Michael Clayton.
"I've been lucky enough to do a few films that will last longer than an opening weekend and those films are the ones I'm proud of. But I have to be honest and admit that I'm much more successful now than I ever dreamed that I'd be. It's all icing on the cake from here on in, but you know that I still don't feel that where I am now is a success? …, but, I'm very comfortable with what I'm doing " he says.
George Clooney and I share the same motto: When someone says ''Trust me'', in this industry, it's probably wise to get it in writing!
About the Writer: Adrienne Papp is a recognized journalist who has written for many publications including Savoir, Beverly Hills 90210, Malibu Beach, Santa Monica Sun, The Beverly Hills Times, Brentwood News, Bel-Air View, Celebrity Society, Celeb Staff, It Magazine, Chic Today, LA2DAY, among many others. She is the President and CEO of Los Angeles/New York-based publicity companies, Atlantic Publicity andAtlantic Publisher. Adrienne writes about world trends, Quantum Physics, entertainment and interviews celebrities and world leaders. She also owns Spotlight News Magazine.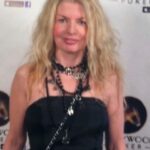 About the Author of This Article:  Adrienne Papp is a recognized journalist, economist and feature writer, who has written for many publications including Savoir; The Westside Today Publications ; such as Beverly Hills 90210; Malibu Beach; Santa Monica Sun; The Beverly Hills Times; Brentwood News; Bel-Air View ; Celebrity Society ; Celeb Staff ; It Magazine;  Chic Today;  LA2DAY;  West Side Today among many others. She is the President and CEO of Los Angeles / New York-based publicity company, Atlantic Publicity and publishing house, Atlantic Publisher. Adrienne writes about world trends, Quantum Physics, entertainment and interviews celebrities, world leaders, inventors, philanthropists and entrepreneurs. She also owns Atlantic United Films that produces and finances true stories made for theatrical release or the silver screen. Spotlight News Magazine is owned by Atlantic Publicity that just opened a new extension to it : PublicityLosAngeles. Adrienne Papp is a member of the International Press Academy.She is the Founder, CEO and President  of Youthful & Ageless ™, Bringing Information to Billions™, An Honorable Cause™  www.LatestAgeless.com. www.OurMediaVenuesAndCompanies.com, Atlantic Publicity Articles, Latest Ageless, Events Photo Collection, Linked In Profile, Movie Data Base  Profile, Twitter, Instagram, Youthful and Ageless Google+, Atlantic Publicity Google+, Atlantic Publisher Google+, Adrienne Papp Google+, Adrienne Papp Personal Google+, Spotlight News Magazine, Atlantic Publicity Productions, Atlantic Altitude, Altitude Pacific, Atlantic Publicity Photography and Filming, About Adrienne Papp   What Others Say  AtlanticPublicitySEO, BrilliantMarketing365, An Honorable Cause, Academic Research, Knighthood Today,    Youthful and Ageless™. She was knighted and became a Dame in 2010. Her official name is Lady Adrienne Papp and Dame Adrienne Papp. Voting Member of The International Press Academy and The Oscars: Academy of Motion Picture Arts and Sciences. She is the Managing Editorial Director of The Beverly Hills Times Magazine, and Hollywood Weekly. She has a Master of Science in Economics majoring Logistics; an MBA Degree; An International Law, Trade and Finance Postgraduate: Marketing and Advertising Postgraduate from NYU and UCLA. Guest Professor at Oxford University; Director and Producer of TV and Airline On Camera Editorials; Adrienne Papp Enterprises