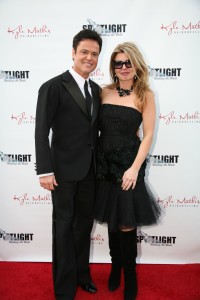 By Adrienne Papp
The Premier of Season 10 is in the Works for Early Next Year
The show Dancing with the Stars ran its ninth season this  year and ranked as the No. 1 most popular show by Nielsen, with 40 million viewers around the country scoring consistently as one of the most-watched shows of the fall. Celebrities and professionals consider it a dream to enter, and exhibit unparalleled drive and stamina when competing on camera. The practice alone preceding each performance is enough to change lives. A teary-eyed Kelly Osbourne, daughter of Ozzy and Sharon Osbourne, credited the show for her newly found strength and personal power. Co-host Samantha Harris said Osbourne had become "a swan."
Donny Osmond was declared the new champion on Tuesday night, taking home the ABC show's mirror ball trophy and said the "show has been a highlight" in his career. The competition picks a winner with a combination of judges' scores and viewer votes, thus involving everyone to share in the excitement. Osmond's performance of the tango with his professional partner, Kym Johnson made Judge Carrie Ann Inaba hail it as "artistry in motion."
Among the contestants was former Congressman Tom DeLay, who grabbed the most headlines and had to withdraw in the third week of competition because of stress fractures in both feet. A healed DeLay returned Tuesday night to dance the Texas two-step routine he had hoped to perform.
The basic formula for Dancing with the Stars is three opinionated judges, Bruno Tonioli, Carrie Ann Inaba, and Len Goodman; sixteen professional dancers dancing in pairs with sixteen celebrities; two hosts, Samantha Harris, and Tom Bergeron and lots of glitter and spray tans. But there's really nothing formulaic or predictable about the series because it's a reality show. The participants call the shots and determine who stays and who goes each week.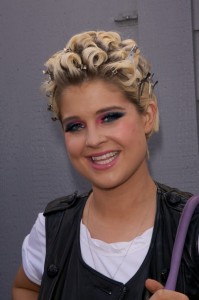 The viewers of the show will never be able to dance like Julianne Hough, Maksim Chmerkovskiy or Cheryl Burke, and that's exactly why we watch it. We can totally relate to the stars competing on the show and it's pretty cool to know they're just like us. These actors, comedians, musicians, entrepreneurs, reality stars and where-are-they-now personalities start out as lumbering Frankensteins with two left feet, and they slowly transform into graceful twinkle-toed Baryshnikovs.
It is fun to watch the stars competing for just a mirrored disco ball and risk torn ligaments, poked eyes, fainting spells and wardrobe malfunctions to earn a perfect 30 from the judges. That's probably the one time we wouldn't want to be in the stars' shoes, no matter how shiny and glittery they might be.
This season's pairs were: Aaron Carter and Karina Smirnoff; Natalie Coughlin and Alec Mazo; Mark Decascos and Lacey Schwimmer; Tom DeLay and Cheryl Burke; Macy Gray and Jonathan Roberts; Ashley Hamilton and Edyta Sliwinska; Melissa Joan Hart and Mark Ballas; former supermodel, Kathy Ireland and Tony Dovolani; Michael Irvin and Anna Demidova; Joanna Krupa and Derek Hough; Chuck Liddell and Anna Trebunskaya; Debi Mazar and Maksim Chmerkovskiy; Mya and Dmitry Chaplin; Kelly Osbourne and Louis Van Amstel; Donny Osmond and Kym Johnson; Louie Vito and Chelsie Hightower.
Notable guests in the audience were Stephen  Wozniak, founder of Apple, Denise Richardson, Jane Seymour, La Toya Jackson, Lisa Rinna, Leeza Gibbons among many others, and Whitney Houston performed the very appropriate megahit, "I Wanna Dance with Somebody."
The real attraction, however, was the backstage gifting lounge honoring Dancing with the Stars Season 9 Finale that offered gift bags valued over $30,000 to the stars, cast members and guest celebrities as they walked through a pool of hand picked, high-end, market leader products and services. Dr. Heather Roberts offered advice on attaining radiant skin and was so popular some celebrities waited to see her backstage. One of her products, Skin Ceuticals gained so much attention that celebs kept on asking for more: "I already want more of these," said Judge Carrie Ann Inaba.
Celebrity hairstylist, Kyle Mathis looked hot himself with a stunning beauty and fellow stylist, Salem by his side offering gift certificates and a personal hair care line that went over $500 in value. "Going to get extensions now," laughed Maurice Green while grabbing a basket of goodies.
Sonya Dakar gifted the latest anti-aging line containing pomegranate, green tea and grape seed extract. Adonia Organics & Athena Skin Care Collections offered powerful botanicals, a secret of the ancient Greek beauties. Awareness Life provided premium vitamins, weight loss and wellness products.  Fevi Reyes jewelry design gifted hand carved pieces, while Jewels by Jillian offered healing gemstones that embrace your body and soul. Maya Meirav Haute Couture, dedicated to preserving and reviving the old world art of couture, offered custom made clothing. NIKA water that supplied fresh bottled water. They donate 100% of their profit to support clean water projects in impoverished countries. Among the numerous other sponsors were Rain Cosmetics, Sara l'Fae Haute Couture with sexy lingerie that attracted Jane Seymour so much she just took it off a mannequin, and The Sports Club / La gifted a year membership, while Zaharoff offered beautiful gentleman's cufflinks.
Jennifer West, Executive in Charge of Production from the BBC was very satisfied with the gift lounge and enjoyed meeting the fascinating people behind it, Jennifer Cantrell, with her super-woman power of logistics, Bob Olejar, Bret McCartney and Adrienne Papp, President of Atlantic Publicity. Spotlight Media Productions offered media sponsorship while The Escapes Group gifted first class travels to exotic destinations.
"Extraordinary with gorgeous details," said Kathy Ireland about the lounge.  "It is awesome and this should happen every year," remarked Karina Smirnoff while posing for shots in her feathery light outfit. The biggest fan of the gifting services was Donny Osmond, stating: "After 3 months of hard work thanks to gifting services it was all worth it."
While Osmond was very keen to win the finals, it is not surprising that the lounge crowned the excitement. It attracted the attention of Hollywood as the "best gifting of the year," which title goes really well with the "best show there is."
About the Writer: Adrienne Papp is a recognized journalist who has written for many publications including Savoir, Beverly Hills 90210, Malibu Beach, Santa Monica Sun, The Beverly Hills Times, Brentwood News, Bel-Air View, Celebrity Society, Celeb Staff, It Magazine, Chic Today, LA2DAY, among many others. She is the President and CEO of Los Angeles/New York-based publicity companies, Atlantic Publicity andAtlantic Publisher. Adrienne writes about world trends, Quantum Physics, entertainment and interviews celebrities and world leaders. She also owns Spotlight News Magazine.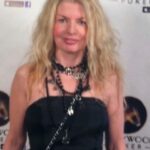 About the Author of This Article:  Adrienne Papp is a recognized journalist, economist and feature writer, who has written for many publications including Savoir; The Westside Today Publications ; such as Beverly Hills 90210; Malibu Beach; Santa Monica Sun; The Beverly Hills Times; Brentwood News; Bel-Air View ; Celebrity Society ; Celeb Staff ; It Magazine;  Chic Today;  LA2DAY;  West Side Today among many others. She is the President and CEO of Los Angeles / New York-based publicity company, Atlantic Publicity and publishing house, Atlantic Publisher. Adrienne writes about world trends, Quantum Physics, entertainment and interviews celebrities, world leaders, inventors, philanthropists and entrepreneurs. She also owns Atlantic United Films that produces and finances true stories made for theatrical release or the silver screen. Spotlight News Magazine is owned by Atlantic Publicity that just opened a new extension to it : PublicityLosAngeles. Adrienne Papp is a member of the International Press Academy.She is the Founder, CEO and President  of Youthful & Ageless ™, Bringing Information to Billions™, An Honorable Cause™  www.LatestAgeless.com. www.OurMediaVenuesAndCompanies.com, Atlantic Publicity Articles, Latest Ageless, Events Photo Collection, Linked In Profile, Movie Data Base  Profile, Twitter, Instagram, Youthful and Ageless Google+, Atlantic Publicity Google+, Atlantic Publisher Google+, Adrienne Papp Google+, Adrienne Papp Personal Google+, Spotlight News Magazine, Atlantic Publicity Productions, Atlantic Altitude, Altitude Pacific, Atlantic Publicity Photography and Filming, About Adrienne Papp   What Others Say  AtlanticPublicitySEO, BrilliantMarketing365, An Honorable Cause, Academic Research, Knighthood Today,    Youthful and Ageless™. She was knighted and became a Dame in 2010. Her official name is Lady Adrienne Papp and Dame Adrienne Papp. Voting Member of The International Press Academy and The Oscars: Academy of Motion Picture Arts and Sciences. She is the Managing Editorial Director of The Beverly Hills Times Magazine, and Hollywood Weekly. She has a Master of Science in Economics majoring Logistics; an MBA Degree; An International Law, Trade and Finance Postgraduate: Marketing and Advertising Postgraduate from NYU and UCLA. Guest Professor at Oxford University; Director and Producer of TV and Airline On Camera Editorials; Adrienne Papp Enterprises