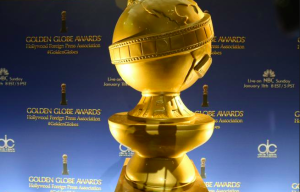 By Adrienne Papp
It's always great to start the year off wit the Golden Globe awards. Sometimes seen as a precursor to the other major award shows, like the Academy Awards, the Golden Globes are fun and casual, with more colorful language, sharper critiques and more good humor than typically seen at other entertainment ceremonies.
Broadcast Sunday evening on NBC, the Golden Globes are Hollywood's first big glamor event of the year, where the stars show off the latest and most revealing couture, and the wins are often predictable but also sometimes surprising.
This year I am particularly proud of the fact that my home country, Hungary, won its first Golden Globe ever for a foreign language film with it's entry "Son of Saul,"
Laszlo Nemes' harrowing view of life inside the Auschwitz concentration camp. Although Hungary has contributed in many ways to the film industry, this is their first win for a major feature film, an honor long overdue and well deserved.
In the other major categories, two very different survival tales — Alejandro González Iñárritu's "The Revenant" and Ridley Scott's "The Martian" hauled in many of the major awards that could make them frontrunners in the upcoming Oscar broadcast. "The Revenant," a bloody vengeance thriller set in the 1820s, won best film drama, as well as best director for Iñárritu and best actor for Leonardo DiCaprio. Iñárritu had a good run at the Academy Awards last year and won the best-picture award with is film "Birdman."
"Pain is temporary," said Iñárritu, referring to the grueling shoot for "The Revenant" in the Canadian Rockies. "A film is forever."
While "The Revenant" and "The Martian" took the top film awards, "Mr. Robot" and "Mozart in the Jungle" took home wins in the TV drama and TV comedy categories, respectively.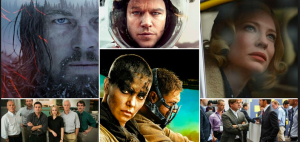 Winners in the key acting categories were Leonardo DiCaprio, Brie Larson, Taraji P. Henson and Matt Damon. DiCaprio, who appears to have gathered the momentum to be on track for his first Oscar, dedicated his award to "First Nations people represented in this film and all the indigenous peoples around the world. It is time that we recognize your history and that we protect your indigenous lands from corporate interests and people out there to exploit them," he said upon receiving his award. I found his speech very powerful and extremely well spoken with a great deal of honesty.
Nominated for the same character that earned him his only other Golden Globe nod, sentimental favorite Sylvester Stallone took home the best supporting actor award for the "Rocky" sequel-reboot "Creed." The crowd greeted him with a standing ovation. "I want to thank my imaginary friend Rocky Balboa for being the best friend I ever had," Stallone said in a tip of his hat to the well-loved character. And of course for me it was a great deal of joy seeing him win after so many years as all my friends call me "Yo, Adrienne"
In an awards season where there are no clear favorites, two of the top-rated critical picks — the well-regarded journalism procedural "Spotlight, " which is also the name of Atlantic Publicity's own magazine, and Todd Haynes' lesbian romance "Carol" — failed to take any of the gold statuettes home with them. I still felt very connected this year to the Golden Globes.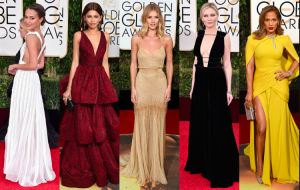 In his fourth go-round as the Golden Globe's host, Ricky Gervais' irreverent act set the tone for the evening, often drawing loud laughter from the glamorous Beverly Hilton hotel audience, but also received some expected criticism, which he seems to enjoy. In a particularly awkward encounter, Gervais and Mel Gibson stood arm-in-arm after exchanging insults.
"I love seeing Ricky once every three years because it reminds me to get a colonoscopy," said Gibson. To me Gervais somehow pulls it off each time and I think just his body language and accent create good humor. He is very entertaining.
Best actress winner Brie Larson, the breakout star of the captive mother-son drama "Room," gave a moving and spontaneous acceptance speech. An over-the-moon Larson concluded: "I'm sorry for anyone I forgot. I'll write you a thank-you card."
Jennifer Lawrence, who spent much of the night with her new friend and collaborator Amy Schumer, who was a Golden Globe nominee for "Trainwreck." scored her third Golden Globe for a David O. Russell-directed film. After winning for "Silver Linings Playbook" and "American Hustle," her third award came for his movie "Joy." Lady Gaga, who has seven Grammys for her recorded performances, won her first major acting honor for her performance on the anthology series "American Horror Story."
Though director Danny Boyle's "Steve Jobs" failed to win any major awards, the drama about the Apple co-founder earned best screenplay for Aaron Sorkin and best supporting actress for Kate Winslet, her fourth Golden Globe win in 11 nominations.
The Cecil B. DeMille lifetime achievement award, which often provides an emotional high in the award ceremony, failed to deliver any real drama, as honoree Denzel Washington fumbled with his speech, while his wife, Pauletta, prodded him about using his glasses. As his acceptance speech wound down, Washington finally acknowledged, "Yeah, I do need my glasses."
As I mentioned earlier, the best foreign language film award went to Hungary's Laszlo Nemes' "Son of Saul," a treatise on the horrors of Auschwitz. The award for best-animated film went to Pixar's highly regarded "Inside Out."
Other acting winners on the TV side included Taraji P. Henson for "Empire," Jon Hamm for the final season of "Mad Men" and Oscar Isaac for the HBO miniseries "Show Me a Hero."
It did hit close to my heart that although "Game of Thrones" did not win it was nominated! Parts of the series were filmed on the very part of Ireland where Emerald Heritage of which I am the publicist/ambassador of is promoting the sales of the most beautiful landscapes on Earth and thus promoting a huge cause: re-foresting the land. That is truly an honorable cause, and John, Lyn and Roger, who work the project, are the most amazing people I have ever met.
The Golden Globe Awards never fails to entertain, and it's a great way to kick off the New Year and the awards season. Now we have to wait to see if "The Revenant" and "The Martian" can hold their momentum as we heard into the ceremonies that matter the most in Hollywood – the Academy Awards to be broadcast on Sunday February 28th.
A complete list of winners:
Film
Best Performance by an Actress in a Supporting Role in any Motion Picture
Kate Winslet, "Steve Jobs"
Best Original Score
Ennio Morricone, "The Hateful Eight"
Best Performance by an Actor in a Motion Picture, Musical or Comedy
Matt Damon, "The Martian"
Best Motion Picture, Animated
"Inside Out"
Best Performance by an Actor in a Supporting Role in any Motion Picture
Sylvester Stallone, "Creed"
Best Screenplay, Motion Picture
Aaron Sorkin, "Steve Jobs"
Best Motion Picture, Foreign Language
"Son of Saul" (Hungary)
Best Original Song, Motion Picture
"Writing's On The Wall," for the film "Spectre"
Best Director
Alejandro González Iñárritu, "The Revenant"
Best Performance by an Actress in a Television Series, Drama
Taraji P. Henson, "Empire"
Best Performance by an Actress in a Motion Picture, Musical or Comedy
Jennifer Lawrence, "Joy"
Best Motion Picture, Musical or Comedy
"The Martian"
Best Performance by an Actress in a Motion Picture, Drama
Brie Larson, "Room"
Best Performance by an Actor in a Motion Picture, Drama
Leonardo DiCaprio, "The Revenant"
Best Motion Picture, Drama
"The Revenant"
Television
Best Performance by an Actress in a Supporting Role in a Series, Limited Series or Motion Picture made for Television
Maura Tierney, "The Affair"
Best Performance by an Actress in a Television Series, Musical or Comedy
Rachel Bloom, "Crazy Ex-Girlfriend"
Best Television Series, Musical or Comedy
"Mozart in the Jungle"
Best Television Limited Series or Motion Picture Made for Television
"Wolf Hall"
Best Performance by an Actor in a Limited Series or Motion Picture Made for Television
Oscar Isaac, "Show Me a Hero"
Best Performance by an Actor in a Supporting Role in a Series, Limited Series or Motion Picture made for Television
Christian Slater, "Mr. Robot"
Best Performance by an Actor in a Television Series, Drama
Jon Hamm, "Mad Men"
Best Performance by an Actor in a Television Series, Musical or Comedy
Gael García Bernal, "Mozart in the Jungle"
Best Performance by an Actress in a Limited Series or Motion Picture Made for Television
Lady Gaga, "American Horror Story: Hotel"
Best Television Series, Drama
"Mr. Robot"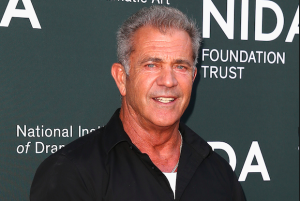 About the Author of This Article:  Adrienne Papp is a recognized journalist, economist and feature writer, who has written for many publications including Savoir; The Westside Today Publications ; such as Beverly Hills 90210; Malibu Beach; Santa Monica Sun; The Beverly Hills Times; Brentwood News; Bel-Air View ; Celebrity Society ; Celeb Staff ; It Magazine;  Chic Today;  LA2DAY;  West Side Today among many others. She is the President and CEO of Los Angeles / New York-based publicity company, Atlantic Publicity and publishing house, Atlantic Publisher. Adrienne writes about world trends, Quantum Physics, entertainment and interviews celebrities, world leaders, inventors, philanthropists and entrepreneurs. She also owns Atlantic United Films that produces and finances true stories made for theatrical release or the silver screen. Spotlight News Magazine is owned by Atlantic Publicity that just opened a new extension to it : PublicityLosAngeles. Adrienne Papp is a member of the International Press Academy.She is the Founder, CEO and President  of Youthful & Ageless ™, Bringing Information to Billions™, An Honorable Cause™  www.LatestAgeless.com. www.OurMediaVenuesAndCompanies.com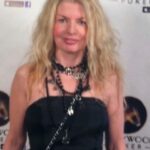 About the Author of This Article:  Adrienne Papp is a recognized journalist, economist and feature writer, who has written for many publications including Savoir; The Westside Today Publications ; such as Beverly Hills 90210; Malibu Beach; Santa Monica Sun; The Beverly Hills Times; Brentwood News; Bel-Air View ; Celebrity Society ; Celeb Staff ; It Magazine;  Chic Today;  LA2DAY;  West Side Today among many others. She is the President and CEO of Los Angeles / New York-based publicity company, Atlantic Publicity and publishing house, Atlantic Publisher. Adrienne writes about world trends, Quantum Physics, entertainment and interviews celebrities, world leaders, inventors, philanthropists and entrepreneurs. She also owns Atlantic United Films that produces and finances true stories made for theatrical release or the silver screen. Spotlight News Magazine is owned by Atlantic Publicity that just opened a new extension to it : PublicityLosAngeles. Adrienne Papp is a member of the International Press Academy.She is the Founder, CEO and President  of Youthful & Ageless ™, Bringing Information to Billions™, An Honorable Cause™  www.LatestAgeless.com. www.OurMediaVenuesAndCompanies.com, Atlantic Publicity Articles, Latest Ageless, Events Photo Collection, Linked In Profile, Movie Data Base  Profile, Twitter, Instagram, Youthful and Ageless Google+, Atlantic Publicity Google+, Atlantic Publisher Google+, Adrienne Papp Google+, Adrienne Papp Personal Google+, Spotlight News Magazine, Atlantic Publicity Productions, Atlantic Altitude, Altitude Pacific, Atlantic Publicity Photography and Filming, About Adrienne Papp   What Others Say  AtlanticPublicitySEO, BrilliantMarketing365, An Honorable Cause, Academic Research, Knighthood Today,    Youthful and Ageless™. She was knighted and became a Dame in 2010. Her official name is Lady Adrienne Papp and Dame Adrienne Papp. Voting Member of The International Press Academy and The Oscars: Academy of Motion Picture Arts and Sciences. She is the Managing Editorial Director of The Beverly Hills Times Magazine, and Hollywood Weekly. She has a Master of Science in Economics majoring Logistics; an MBA Degree; An International Law, Trade and Finance Postgraduate: Marketing and Advertising Postgraduate from NYU and UCLA. Guest Professor at Oxford University; Director and Producer of TV and Airline On Camera Editorials; Adrienne Papp Enterprises