By Adrienne Papp
Highland Film Group Closes major Territory Sales on Chevy Chase Starred "Shelby"
Highland Film Group (HFG) today announced the closing of major territory sales, including: US, UK, France, Australia and more, on Brian K. Roberts' Christmas heart-warmer SHELBY, starring Chevy Chase (CADDYSHACK, COMMUNITY), John Paul Ruttan (ROBOCOP), Tom Arnold (TRUE LIES), and the vocal talents of Rob Schneider (GROWN UPS) as the mischievous dog.
The U.S. rights have been acquired by Starz Media with home video distribution via Anchor Bay Entertainment. In addition to the following territories and respective distributors have been secured: Signature Entertainment in the UK; Jigsaw in Australia/New Zealand; Just Bridge in Benelux; Zylo in France; Falcon in the Middle East; TV JOJ in Slovakia; Fox Asia for PanAsia TV; Padora in Ex Yugo; and Profile Media in Turkey.
SHELBY is an uplifting Christmas tale of a down-on-his-luck orphaned dog (voiced by Schneider), who escapes from the local pound and finds himself in the home of a young wannabe magician and his Grandpa (Chase), with a dogcatcher hot on his tail.
UK and LA based producer / financier The Fyzz Facility fully developed the original story in house before going on to finance the project in conjunction with Canadian producers Naked Fury and Outpost Media. Executive produced by Wayne Marc Godfrey (CAKE,THE PRINCE), David Gilbery (THE SURVIVALIST, HOOLIGAN FACTORY) and Robert Jones (BABYLON, CENTURION) for The Fyzz Facility.  Highland Film Group (HFG) handled worldwide sales.
Actor Rob Schneider who voices Shelby commented: "This movie has a lot of heart and a lot of laughs, it isn't just for kids, and it's fun for the whole family."
Actor Chevy Chase continued: "As actors, we've all been warned never to work with dogs and children, but there's something about SHELBY that's very refreshingly family and funny at the same time."
HFG recently announced that Saban Films picked up the North American distribution rights to Alex and Ben Brewer's crime thriller THE TRUST starring Academy Award® winner Nicolas Cage.
About Highland Film Group
Highland Film Group (HFG) was started in 2010 by Arianne Fraser, who partnered with Delphine Perrier in 2012 to form an independent worldwide sales, production and film financing company. HFG provides financing through a combination of pre-sales to help cover senior and subordinated debt, gap, tax credit, and facilitates capital for mezzanine and equity financing.  HFG's slate includes the box office hit INSTRUCTIONS NOT INCLUDED starring Eugenio Derbez, which grossed over $44 million in the U.S. box office, plus: Kyle Newman's BARELY LETHAL starring Hailee Steinfeld, Samuel L. Jackson, Jessica Alba and produced by Brett Ratner; Ami Canaan Mann's JACKIE & RYAN starring Katherine Heigl and Ben Barnes, which had its world premiere at the 2014 Venice International Film Festival; Osgood Perkins' FEBRUARY starring Emma Roberts and Kiernan Shipka; Gregor Jordan's BOSWELL FOR THE DEFENCE starring Steve Coogan and produced by Steven Chasman; Kevin Connolly's THE WRIGHT GIRLS starring Jessica Alba and produced by Charles Roven's Atlas Independent; REVENGE FOR JOLLY starring Kristen Wiig, Elijah Wood, Oscar Isaac, and Ryan Phillippe; and THE BAYTOWN OUTLAWS starring Eva Longoria and Billy Bob Thornton.
Other films in which HFG was strategically involved in financing were PARTS PER BILLION starring Teresa Palmer, Alexis Bledel, Rosario Dawson and Josh Hartnett; and MURDER OF A CAT starring Blythe Danner, Nikki Reed and Greg Kinnear.
ABOUT THE FYZZ FACILITY
Owned and managed by film producers Wayne Marc Godfrey and Robert Jones, The Fyzz Facility works with filmmakers to offer bespoke financing solutions for independent feature films.
The principals of The Fyzz Facility have long established careers and a continuing involvement in film development, physical production, distribution, acquisition, sales and financing.  That means the company brings with it a wide variety of skills and a unique understanding of the complex processes and challenges involved in taking a project from script to screen.
Since its formation in 2010, the company has partnered with leading sales agents, talent agents and producers to bring over $37m of investment into 50 feature film productions. The Fyzz Facility ensure all investment opportunities are analysed and assessed in a pragmatic fashion to offer the best possible financing solution for all parties involved. This meticulous approach is applied regardless of whether funding is for development, bridging pre-production or production finance.
The Fyzz Facility's investments and productions to date include LONDON FIELDS, based on Martin Amis' bestseller and starring Amber Heard and Billy Bob Thornton, TIFF 2014's favourite CAKE starring Jennifer Aniston, Anna Kendrick and Sam Worthington, comedy THE HOOLIGAN FACTORY from Nick Nevern and Jason Maza, and THE PRINCE starring Bruce Willis and John Cusack.
Forthcoming films include the Hollywood Blacklist featured THE SURVIVALIST from hotly tipped writer/director Stephen Fingleton, VICE a sci-fi, futuristic thriller starring Bruce Willis and Martin Scorsese's historical thriller SILENCE which is set to star Liam Neeson and Andrew Garfield. Most recently, the company has part-funded the Kurt Russell cowboy epic, BONE TOMAHAWK along with BUS 657 starring Robert De Niro.  In late 2014, TFF heads into production for psychological thriller, A PATCH OF FOG and is in development on the new thriller THE CHINAMAN adapted from the best-selling novel by established screenwriter, David Marconi.
ABOUT STARZ
Starz (NASDAQ: STRZA, STRZB) is a leading integrated global media and entertainment company with operating units that provide premium subscription video programming on domestic U.S. pay television channels (Starz Networks), global content distribution (Starz Distribution) and animated television and movie production (Starz Animation), www.starz.com.
Starz Networks is a leading provider of premium subscription video programming through the flagship STARZ(r) and ENCORE(r) pay TV networks which showcase premium original programming and movies to U.S. multichannel video distributors, including cable operators, satellite television providers, and telecommunications companies.  As of September 30, 2014, STARZ and ENCORE serve a combined 56.2 million subscribers, including 22.5 million at STARZ, and 33.7 million at ENCORE, making them the largest pair of premium flagship channels in the U.S.  STARZ(r) and ENCORE(r), along with Starz Networks' third network MOVIEPLEX(r), air more than 1,000 movies monthly across 17 linear networks, complemented by On Demand and authenticated online offerings through STARZ PLAY, ENCORE PLAY, and MOVIEPLEX PLAY. Starz Distribution develops, produces and acquires entertainment content, distributing it to consumers globally on DVD, digital formats and traditional television.  Starz Distribution's home video, digital media and worldwide distribution business units distribute original programming content produced by Starz, as well as entertainment content for itself and third parties.  Starz Animation produces animated TV and movie content for studios, networks, distributors and audiences worldwide.
About Anchor Bay Entertainment
Anchor Bay Entertainment is a leading home entertainment company.  Anchor Bay acquires and distributes feature films, original television programming including STARZ Original series, children's entertainment, anime (Manga Entertainment), fitness (Anchor Bay Fitness), sports, and other filmed entertainment on DVD and Blu-ray™ formats.  The company has long term distribution agreements in place for select programming with AMC Networks, RADiUS, and The Weinstein Company. Headquartered in Beverly Hills, CA, Anchor Bay Entertainment has offices in Troy, MI, as well as Canada, the United Kingdom and Australia. Anchor Bay Entertainment (www.anchorbayentertainment.com) is a Starz (NASDAQ: STRZA, STRZB) business, www.starz.com.
About the Author of This Article: Dame Adrienne Papp is a recognized journalist, economist and feature writer who has written for many publications including Savoir; The Westside Today Publications ; such as Beverly Hills 90210; Malibu Beach; Santa Monica Sun; The Beverly Hills Times; Brentwood News; Bel-Air View ; Celebrity Society ; Celeb Staff ; It Magazine;  Chic Today;  LA2DAY;  West Side Today among many others. She is the President and CEO of Los Angeles / New York-based publicity company, Atlantic Publicity and publishing house, Atlantic Publisher. Adrienne writes about world trends, Quantum Physics, entertainment and interviews celebrities, world leaders, inventors, philanthropists and entrepreneurs. She also owns Atlantic United Films that produces and finances true stories made for theatrical release or the silver screen. Spotlight News Magazine is owned by Atlantic United, Inc. Dame Adrienne Papp is a member of the International Press Academy.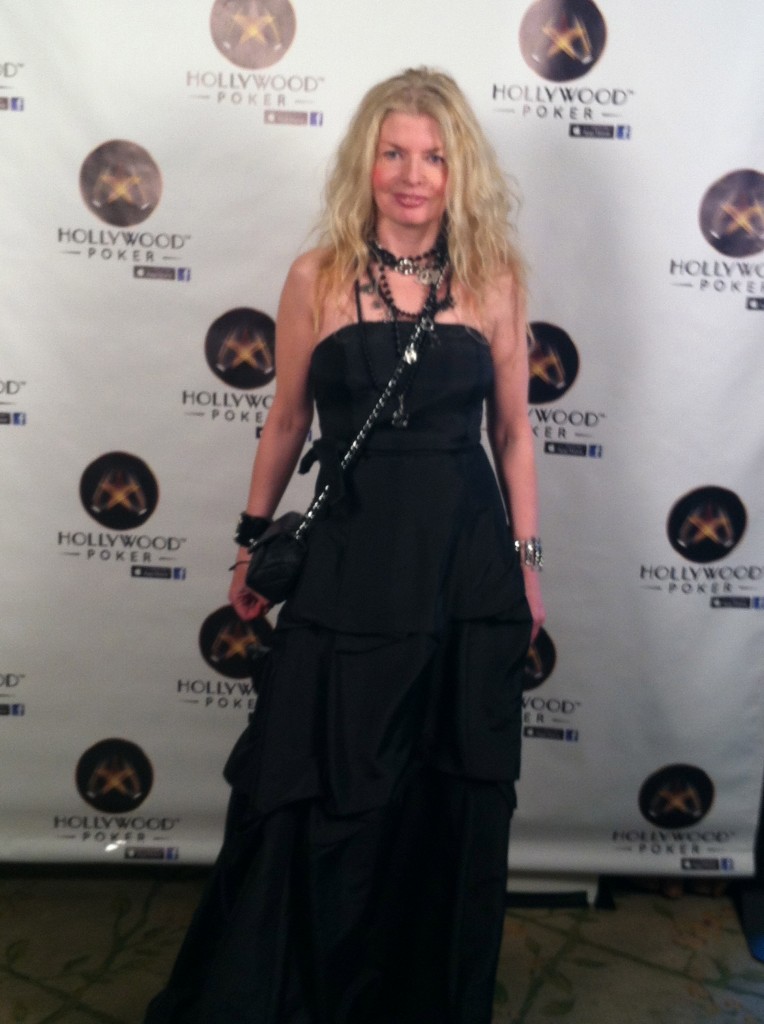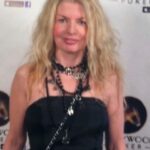 About the Author of This Article:  Adrienne Papp is a recognized journalist, economist and feature writer, who has written for many publications including Savoir; The Westside Today Publications ; such as Beverly Hills 90210; Malibu Beach; Santa Monica Sun; The Beverly Hills Times; Brentwood News; Bel-Air View ; Celebrity Society ; Celeb Staff ; It Magazine;  Chic Today;  LA2DAY;  West Side Today among many others. She is the President and CEO of Los Angeles / New York-based publicity company, Atlantic Publicity and publishing house, Atlantic Publisher. Adrienne writes about world trends, Quantum Physics, entertainment and interviews celebrities, world leaders, inventors, philanthropists and entrepreneurs. She also owns Atlantic United Films that produces and finances true stories made for theatrical release or the silver screen. Spotlight News Magazine is owned by Atlantic Publicity that just opened a new extension to it : PublicityLosAngeles. Adrienne Papp is a member of the International Press Academy.She is the Founder, CEO and President  of Youthful & Ageless ™, Bringing Information to Billions™, An Honorable Cause™  www.LatestAgeless.com. www.OurMediaVenuesAndCompanies.com, Atlantic Publicity Articles, Latest Ageless, Events Photo Collection, Linked In Profile, Movie Data Base  Profile, Twitter, Instagram, Youthful and Ageless Google+, Atlantic Publicity Google+, Atlantic Publisher Google+, Adrienne Papp Google+, Adrienne Papp Personal Google+, Spotlight News Magazine, Atlantic Publicity Productions, Atlantic Altitude, Altitude Pacific, Atlantic Publicity Photography and Filming, About Adrienne Papp   What Others Say  AtlanticPublicitySEO, BrilliantMarketing365, An Honorable Cause, Academic Research, Knighthood Today,    Youthful and Ageless™. She was knighted and became a Dame in 2010. Her official name is Lady Adrienne Papp and Dame Adrienne Papp. Voting Member of The International Press Academy and The Oscars: Academy of Motion Picture Arts and Sciences. She is the Managing Editorial Director of The Beverly Hills Times Magazine, and Hollywood Weekly. She has a Master of Science in Economics majoring Logistics; an MBA Degree; An International Law, Trade and Finance Postgraduate: Marketing and Advertising Postgraduate from NYU and UCLA. Guest Professor at Oxford University; Director and Producer of TV and Airline On Camera Editorials; Adrienne Papp Enterprises