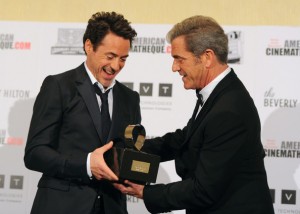 By Adrienne Papp 
Added Screenings in February!TWO DAYS, ONE NIGHT & RUST AND BONE Join Award-Winning Actress Marion Cotillard (LA VIE EN ROSE, RUST & BONE, THE IMMIGRANT, TWO DAYS, ONE NIGHT) for a Special Live Q&A! 

Monday, February 2, 2015 – 7:30 PM – Double Feature:  

TWO DAYS, ONE NIGHT, 2014, Sundance Selects, 95 min. Dirs. Jean-Pierre Dardenne, Luc Dardenne. Following a hospital stay, Sandra (a profoundly moving Marion Cotillard) is told she has lost her factory job – and that the only way she can get it back is to persuade her co-workers to give up their annual bonuses. Over the course of a weekend, Sandra confronts each of them individually to win their support before time runs out."Rich in the Dardennes' favored themes of work, family and the value of money, and infused with the suspense of a ticking-clock thriller … the Dardennes once again find a richness of human experience that dwarfs most movies made on an epic canvas."  – Scott Foundas, Variety. In French with English subtitles. Discussion between films with award-winning actress Marion Cotillard who is nominated for an Academy Award for Best Actress this year for her work in TWO DAYS, ONE NIGHT.

RUST AND BONE (DE ROUILLE ET D'OS). 2012, Sony Pictures Classics, 120 min., France, Dir. Jacques Audiard. Single father and would-be kickboxer Ali (Matthias Schoenaerts) is working as a nightclub bouncer when he meets Stephanie (Marion Cotillard), who works at a marine park training killer whales. When Stephanie's legs are amputated after an accident, she draws closer to Ali, but the young man's wandering eye and financial straits threaten to keep these soulmates apart. Cotillard's bravura performance has earned awards from the Telluride Film Festival as well as SAG and Golden Globe nominations. "A passionate and moving love story which surges out of the screen like a flood tide" – Peter Bradshaw, The Guardian. In French with English subtitles.

1328 Montana Avenue

---

BIG HERO 6 & "Feast"

2014, 93 min, USA, Dir: Don Hall, Chris Williams

Saturday, February 7, 2015 – 3:00 PM  

This acclaimed comedy-adventure from Walt Disney Animation Studios is one-of-a-kind! Led by teen prodigy Hiro Hamada, the Big Hero 6 team consists of five talented humans and one king-sized inflatable robot named Baymax. Their mission: To keep the city of San Fransokyo safe from a rogue robotics expert. There's plenty of action here, but it's the strong central bond between Hiro and Baymax that gives this box office hit a big heart as well as big heroes.

Plus the short film: "Feast" (Dir. Patrick Osborne) The story of one man's love life as seen through the eyes of his best friend and dog, Winston, and revealed bite by bite through the meals they share.

AERO THEATRE

1328 Montana Avenue

---

Join Award-Winning Director Richard Linklater (BEFORE SUNRISE, BEFORE SUNSET, BEFORE MIDNIGHT, BOYHOOD) for a Special Live Q&A!

Friday, February 6, 2015 – 7:30 PM – Double Feature:  

2014, IFC Films, 165 min, USA, Dir: Richard Linklater

Among the most remarkable films of recent memory, BOYHOOD was shot over a 12-year period to follow the fractured family life of Mason Evans Jr. (Ellar Coltrane) as he moves from grade school to college. As his divorced parents, Patricia Arquette and Ethan Hawke are equally affecting despite taking different approaches to raising kids. Impressive as the logistical hurdles Linklater and his team surmounted, what's most memorable about this coming-of-age drama is how right it gets the little moments of this boy's life – a sad stare as mom drives him away from his hometown for the last time, an encouraging note passed to him at his new school, or an early morning walk with a girlfriend. Discussion following with filmmaker Richard Linklater.

1993, Gramercy Pictures, 102 min, USA, Dir: Richard Linklater

The last day of class at a Texas high school in 1976 brings together jocks, nerds and stoners in this cult teen comedy set to a classic rock soundtrack. Jason London, Ben Affleck, Milla Jovovich and Renée Zellweger are among the students gearing up for the summer; Matthew McConaughey is unforgettable as the older guy who still parties with the kids.

AERO THEATRE

1328 Montana Avenue

---

THE GRAND BUDAPEST HOTEL & TO BE OR NOT TO BE

Join Award-Winning Director Wes Anderson (RUSHMORE, THE ROYAL TENENBAUMS, FANTASTIC MR. FOX, THE GRAND BUDAPEST HOTEL) for a Special Live Q&A!

Monday, February 9, 2015 – 7:30 PM  

THE GRAND BUDAPEST HOTEL

2014, Fox Searchlight, 100 min, USA, Dir: Wes Anderson

Somewhere in Zubrowka, before WWII wiped that country off the map, sits the Grand Budapest Hotel; at its heart is concierge M. Gustave (Ralph Fiennes). With faithful lobby boy Zero Moustafa (newcomer Tony Revolori) at his side, he keeps things running smoothly – until a priceless painting that could tip the balance of a family fortune arrives at the hotel. Writer-director Wes Anderson has assembled an all-star cast for this comedy-drama, with Oscar winners F. Murray Abraham, Adrien Brody and Tilda Swinton joining such regular collaborators as Bill Murray, Jason Schwartzman and Owen Wilson. Discussion following with Wes Anderson.

TO BE OR NOT TO BE

1942, IPMA Inc., 99 min, USA, Dir: Ernst Lubitsch

The threat posed by N azi Germany was very real when director Ernst Lubitsch took aim at the Third Reich in this now-classic comedy. Jack Benny and Carole Lombard (in her final role) are married actors in Warsaw when Hitler's troops invade; they and the rest of their company must give the performances of their lives to save pilot Robert Stack and the Polish resistance from N azi spies. No less a comedic great than Mel Brooks put his stamp of approval on the film, remaking it in 1983.

EGYPTIAN THEATRE

6712 Hollywood Blvd.

---

Please Note the Date Change for This Double Feature!

THE LADY EVE & THE PALM BEACH STORY

This Preston Sturges Comedy Double Feature has moved from February 6 to Wednesday, February 11 at 7:30 PM.

You won't want to miss Henry Fonda and Barbara Stanwyck's antics in THE LADY EVE or Claudette Colbert and  Joel McCrea in THE PALM BEACH STORY!

uFebruary Calendar is Now Online
Coming in February – director John Boorman In Person with a Sneak Preview of QUEEN AND COUNTRY on Tuesday, February 24! GET ALL THE DETAILS 
Actor Robert Duvall In Person with THE JUDGE & TO KILL A MOCKINGBIRD on Thursday, February 12! GET  ALL THE DETAILS 

About the Author of This Article:

 Dame Adrienne Papp is a recognized journalist, economist and feature writer who has written for many publications including Savoir; The Westside Today Publications ; such as Beverly Hills 90210; Malibu Beach; Santa Monica Sun; The Beverly Hills Times; Brentwood News; Bel-Air View ; Celebrity Society ; Celeb Staff ; It Magazine;  Chic Today;  LA2DAY;  West Side Today among many others. She is the President and CEO of Los Angeles / New York-based publicity company, Atlantic Publicity and publishing house, Atlantic Publisher. Adrienne writes about world trends, Quantum Physics, entertainment and interviews celebrities, world leaders, inventors, philanthropists and entrepreneurs. She also owns Atlantic United Films that produces and finances true stories made for theatrical release or the silver screen. Spotlight News Magazine is owned by Atlantic United, Inc. Adrienne Papp is a member of the International Press Academy.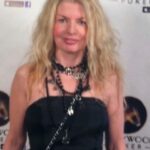 About the Author of This Article:  Adrienne Papp is a recognized journalist, economist and feature writer, who has written for many publications including Savoir; The Westside Today Publications ; such as Beverly Hills 90210; Malibu Beach; Santa Monica Sun; The Beverly Hills Times; Brentwood News; Bel-Air View ; Celebrity Society ; Celeb Staff ; It Magazine;  Chic Today;  LA2DAY;  West Side Today among many others. She is the President and CEO of Los Angeles / New York-based publicity company, Atlantic Publicity and publishing house, Atlantic Publisher. Adrienne writes about world trends, Quantum Physics, entertainment and interviews celebrities, world leaders, inventors, philanthropists and entrepreneurs. She also owns Atlantic United Films that produces and finances true stories made for theatrical release or the silver screen. Spotlight News Magazine is owned by Atlantic Publicity that just opened a new extension to it : PublicityLosAngeles. Adrienne Papp is a member of the International Press Academy.She is the Founder, CEO and President  of Youthful & Ageless ™, Bringing Information to Billions™, An Honorable Cause™  www.LatestAgeless.com. www.OurMediaVenuesAndCompanies.com, Atlantic Publicity Articles, Latest Ageless, Events Photo Collection, Linked In Profile, Movie Data Base  Profile, Twitter, Instagram, Youthful and Ageless Google+, Atlantic Publicity Google+, Atlantic Publisher Google+, Adrienne Papp Google+, Adrienne Papp Personal Google+, Spotlight News Magazine, Atlantic Publicity Productions, Atlantic Altitude, Altitude Pacific, Atlantic Publicity Photography and Filming, About Adrienne Papp   What Others Say  AtlanticPublicitySEO, BrilliantMarketing365, An Honorable Cause, Academic Research, Knighthood Today,    Youthful and Ageless™. She was knighted and became a Dame in 2010. Her official name is Lady Adrienne Papp and Dame Adrienne Papp. Voting Member of The International Press Academy and The Oscars: Academy of Motion Picture Arts and Sciences. She is the Managing Editorial Director of The Beverly Hills Times Magazine, and Hollywood Weekly. She has a Master of Science in Economics majoring Logistics; an MBA Degree; An International Law, Trade and Finance Postgraduate: Marketing and Advertising Postgraduate from NYU and UCLA. Guest Professor at Oxford University; Director and Producer of TV and Airline On Camera Editorials; Adrienne Papp Enterprises