By Adrienne Papp
Even with the international community facing difficult challenges, the Cannes Film Festival remains one the world's most prestigious film festivals, an event where the best in international filmmaking and traditional Hollywood glamour coming shining through.
In a very challenging year for filmmaking, the jury at the 63rd Festival de Cannes bestowed its Palme d'Or on the strongest movie in the competition, a low budget, part-Buddhist part-animist fantasy by the 39-year-old Thai director whose fans call him "Joe." The Jury president named Apichatpong Weerasethakul's Uncle Boonmee Who Can Recall His Past Lives as the winner of the coveted Palm d'Or Grand Jury Prize.
Apichatpong Weerasethakul's film traces the dreamlike final days of a man dying of kidney failure as the ghost of his dead wife returns to tend him and his long-lost son comes home in the form of a furry jungle spirit.
The festival got off to a big start, with Hollywood's big budget reinvention of Robin Hood opening the festival, with Russell Crowe hoping to turn the English folk hero's adventures into a blockbuster franchise. The film, dubbed "Gladiator in Sherwood Forest" because it reunites the actor-director team of Crowe and Ridley Scott, co-stars Cate Blanchett as Marian.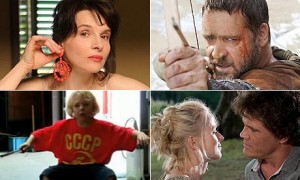 Other well-received films include the runner-up Grand Prix prize-winner, French director Xavier Beauvois's well-received Of Gods and Men, an understated docudrama about a group of French monks taken hostage by Algerian terrorists. An early favorite, Juliette Binoche was named best actress for her role in Abbas Kiarostami's Certified Copy.  In a political departure, she used her acceptance speech to bring attention to the plight of jailed Iranian director Jafar Panahi, who was on a hunger strike and has since been released. The prize for best actor was split between Javier Bardem, star of Alejandro González Iñárritu's Biutiful and Elio Germano, who appeared in Italian director Daniele Luchetti's La Nostra Vita.

In a relatively low key year for film, celebrities played a big part in bringing pizzazz to the glamorous event, beautiful actresses wearing gorgeous gowns at the très formal red carpet premieres and sexy soirees.  In 2010, fashion A-listers included Kate Beckinsale wearing a Marchesa gown, Salma Hayek modeling a maroon Gucci creation, Naomi Watts in a strapless pleated pink Gucci gown, Jennifer Lopez in a gray Gucci frock, Cate Blanchett wearing a gown by the late Alexander McQueen and Eva Longoria in a white silk Pucci.  Adding a little more sizzle, Pamela Anderson was spotted on a huge yacht before promoting her new film, Blonde and Blonder. One of Hollywood's enduring male stars, Michael Douglas, was also on hand to promote his role as Gordon Gekko in 20th Century Fox's Wall Street: Money Never Sleeps.
About the Author: Adrienne Papp is a recognized journalist who has written for many publications including Savoir, Beverly Hills 90210, Malibu Beach, Santa Monica Sun, The Beverly Hills Times, Brentwood News, Bel-Air View, Celebrity Society, Celeb Staff, It Magazine, Chic Today, LA2DAY, among many others. She is the President and CEO of Los Angeles / New York-based publicity companies, Atlantic Publicity andAtlantic Publisher. Adrienne writes about world trends, Quantum Physics, entertainment and interviews celebrities and world leaders. She also owns Spotlight News Magazine.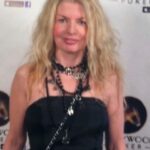 About the Author of This Article:  Adrienne Papp is a recognized journalist, economist and feature writer, who has written for many publications including Savoir; The Westside Today Publications ; such as Beverly Hills 90210; Malibu Beach; Santa Monica Sun; The Beverly Hills Times; Brentwood News; Bel-Air View ; Celebrity Society ; Celeb Staff ; It Magazine;  Chic Today;  LA2DAY;  West Side Today among many others. She is the President and CEO of Los Angeles / New York-based publicity company, Atlantic Publicity and publishing house, Atlantic Publisher. Adrienne writes about world trends, Quantum Physics, entertainment and interviews celebrities, world leaders, inventors, philanthropists and entrepreneurs. She also owns Atlantic United Films that produces and finances true stories made for theatrical release or the silver screen. Spotlight News Magazine is owned by Atlantic Publicity that just opened a new extension to it : PublicityLosAngeles. Adrienne Papp is a member of the International Press Academy.She is the Founder, CEO and President  of Youthful & Ageless ™, Bringing Information to Billions™, An Honorable Cause™  www.LatestAgeless.com. www.OurMediaVenuesAndCompanies.com, Atlantic Publicity Articles, Latest Ageless, Events Photo Collection, Linked In Profile, Movie Data Base  Profile, Twitter, Instagram, Youthful and Ageless Google+, Atlantic Publicity Google+, Atlantic Publisher Google+, Adrienne Papp Google+, Adrienne Papp Personal Google+, Spotlight News Magazine, Atlantic Publicity Productions, Atlantic Altitude, Altitude Pacific, Atlantic Publicity Photography and Filming, About Adrienne Papp   What Others Say  AtlanticPublicitySEO, BrilliantMarketing365, An Honorable Cause, Academic Research, Knighthood Today,    Youthful and Ageless™. She was knighted and became a Dame in 2010. Her official name is Lady Adrienne Papp and Dame Adrienne Papp. Voting Member of The International Press Academy and The Oscars: Academy of Motion Picture Arts and Sciences. She is the Managing Editorial Director of The Beverly Hills Times Magazine, and Hollywood Weekly. She has a Master of Science in Economics majoring Logistics; an MBA Degree; An International Law, Trade and Finance Postgraduate: Marketing and Advertising Postgraduate from NYU and UCLA. Guest Professor at Oxford University; Director and Producer of TV and Airline On Camera Editorials; Adrienne Papp Enterprises