By Adrienne Papp
The Cannes Film Festival always offers a stunning combination of glamour and creative filmmaking, and the 66th annual extravaganza was no exception. This year's festival kicked off with a flashy screening of "The Great Gatsby," Baz Luhrmann's take on the classic American novel by F. Scott Fitzgerald. It was a great choice to open the festival, a film which combines classic American literature with Luhrmann's dazzling filmmaking style.
In a year without one preeminent film it was also a good festival for American cinema. Two U.S. entries won major prizes, with Ethan and Joel Coen's beautifully-made "Inside Llewyn Davis" taking the Grand Prize, considered Cannes' runner-up award.  The local favorite won took the top award at the Festival de Cannes at the awards ceremony as France's "Blue Is the Warmest Colour" walked off with the Palme d'Or. The sexually explicit story of a young woman exploring erotic desire and her own identity, "Blue" was an obvious favorite of French critics but divided other viewers with its explicit sexuality.
This year Steven Spielberg served as Cannes jury president, and jurors included actors Vidya Balan, Nicole Kidman, Daniel Auteuil and Christoph Waltz, along with directors Ang Lee, Cristian Mungiu, Lynne Ramsay and Naomi Kawase.
With all the controversy and behind-the-scenes drama that takes place during the event, it's sometimes easy to lose track of the real purpose of Cannes, which is to identify the best films in the world. Along with Grand Prix winner "Blue Is the Warmest Colour" and the Coen Brothers' "Inside Llewyn Davis," other films singled out for excellence included the Chinese art house film "A Touch Of Sin" and "Nebraska," the latest cinematic road movie from Alexander Payne.  "Inside Llewyn Davis" deals with the story of a singer-songwriter's involvement in the burgeoning world of folk music in New York in the 1960s. It stars Oscar Isaac, Justin Timberlake, Carey Mulligan, John Goodman and Garrett Hedlund.  Payne's "Nebraska" concerns an aging man who thinks he's won a sweepstakes prize and travels from Billings, Montana to Nebraska to claim his million-dollar, while traveling with his estranged son who is along to keep him out of trouble. The film combines dry humor, screwball comedy and drama in a story of great poignancy and warmth.
The star of "The Artist" Berenice Bejo won Best Actress for her role in "The Past," and veteran American character actor Bruce Dern picked up the award for Best Actor for his role in "Nebraska."
More evidence of the fact that actors also want to be directors was on display at Cannes in 2013. Actor (and former Academy Awards host) James Franco premiered his directorial debut with "As I Lay Dying," an adaption of the classic William Faulkner novel. The movie involves the story of a family who set out to fulfill their mother's final wish about where she should be buried, and stars Franco, Tim Blake Nelson, Danny McBride and Logan Marshall-Green.
Other films generating plenty of buzz included "The Bling Ring," a drama based on the true-life story of a group of fame-obsessed teens in Southern California who begin to burglarize movie stars' homes. The film stars Emma Watson, Katie Chang, Taissa Farmiga and Israel Broussard and was written and directed by Sofia Coppola.  Festival opener "The Great Gatsby" is the story of a Midwestern writer drawn into the world of New York City's super-wealthy, including his socialite cousin, her philandering husband, and an enigmatic, self-indulgent playboy. It stars Leonardo DiCaprio, Tobey Maguire, Carey Mulligan and Joel Edgerton.
Notable during the awards ceremony was actor Oscar Isaac of "Inside Llewyn Davis"  accepting their award in the Coen's absence from American screen legend Kim Novak ("Wow, "Kim Novak" were his first words).  Also not attending was Bruce Dern, who had director Alexander Payne accepting the best actor prize for him.
The most surprised winner of the night appeared to be France's Bérénice Bejo, the costar of "The Artist," who took the best actress prize for her starring role in "The Past," a French film made in Paris by Iran's Asghar Farhadi, who directed through an interpreter because he doesn't speak the language. Bejo was so shocked that she gave most of her acceptance speech in English. "I was not expecting this, I was not expecting this," she said, before calling Farhadi to join her on the stage
Taking the Jury Prize was Japanese director Hirokazu Kore-eda's "Like Father, Like Son," which deals with two very different sets of parents who discover that their 6-year-old sons were switched at birth and they've been raising someone else's child.  Another Asian writer-director, China's Jia Zhangke, received the best screenplay award for his "A Touch of Sin," a critical depiction of the modern China as it tries to cope with the dehumanizing effects of rampant consumerism.
Mexico's Amat Escalantewas named best director, whose film "Heli" is a grim look at a society overwhelmed by extreme drug war-related violence. The festival's Camera d'Or, for the best first film, went to Anthony Chen's "Ilo Ilo" from Singapore, that country's first Cannes award.
A pair of American films took awards outside the main competition. Jeremy Saulnier's revenge melodrama "Blue Ruin" took the FIPRESCI (or international critics' prize) for the Directors Fortnight section, and Ryan Coogler's Sundance winner "Fruitvale Station" won the Prize of the Future from Un Certain Regard.
About the Author of This Article:  Lady Adrienne Papp is a recognized journalist, economist and feature writer who has written for many publications including Savoir, Beverly Hills 90210, Malibu Beach, Santa Monica Sun, The Beverly Hills Times, Brentwood News, Bel-Air View,Celebrity Society,Celeb Staff, It Magazine, Chic Today, LA2DAY, West Side Todayamong many others. She is the President and CEO of Los Angeles / New York-based publicity company, Atlantic Publicity and publishing house, Atlantic Publisher. Adrienne writes about world trends, Quantum Physics, entertainment and interviews celebrities, world leaders, inventors, philanthropists and entrepreneurs. She also owns Atlantic United Films that produces and finances true stories made for theatrical release or the silver screen. Spotlight News Magazine is owned by Atlantic United, Inc. Dame Adrienne Papp is a member of the International Press Academy.
Cannes 2013 Major Awards:
Palme d'Or
"Blue is the Warmest Colour," directed by Abdellatif Kechiche
Grand Prix
"Inside Llewyn Davis" directed by Ethan and Joel Coen
Award for Best Director
Amat Escalanti for "Heli"
Award for Best Screenplay
Jia Zhangke for "Tian Zhu Ding" (A Touch of Sin)
Award for Best Actress
Bérénice Bejo in "The Past," directed by Asghar Farhadi
Award for Best Actor
Bruce Dern in "Nebraska," directed by Alexander Payne
Jury Prize
"Soshite Chichi Nu Naru" (Like Father, Like Son), directed by Kore-Eda Hirokazu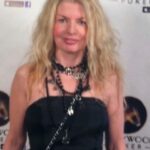 About the Author of This Article:  Adrienne Papp is a recognized journalist, economist and feature writer, who has written for many publications including Savoir; The Westside Today Publications ; such as Beverly Hills 90210; Malibu Beach; Santa Monica Sun; The Beverly Hills Times; Brentwood News; Bel-Air View ; Celebrity Society ; Celeb Staff ; It Magazine;  Chic Today;  LA2DAY;  West Side Today among many others. She is the President and CEO of Los Angeles / New York-based publicity company, Atlantic Publicity and publishing house, Atlantic Publisher. Adrienne writes about world trends, Quantum Physics, entertainment and interviews celebrities, world leaders, inventors, philanthropists and entrepreneurs. She also owns Atlantic United Films that produces and finances true stories made for theatrical release or the silver screen. Spotlight News Magazine is owned by Atlantic Publicity that just opened a new extension to it : PublicityLosAngeles. Adrienne Papp is a member of the International Press Academy.She is the Founder, CEO and President  of Youthful & Ageless ™, Bringing Information to Billions™, An Honorable Cause™  www.LatestAgeless.com. www.OurMediaVenuesAndCompanies.com, Atlantic Publicity Articles, Latest Ageless, Events Photo Collection, Linked In Profile, Movie Data Base  Profile, Twitter, Instagram, Youthful and Ageless Google+, Atlantic Publicity Google+, Atlantic Publisher Google+, Adrienne Papp Google+, Adrienne Papp Personal Google+, Spotlight News Magazine, Atlantic Publicity Productions, Atlantic Altitude, Altitude Pacific, Atlantic Publicity Photography and Filming, About Adrienne Papp   What Others Say  AtlanticPublicitySEO, BrilliantMarketing365, An Honorable Cause, Academic Research, Knighthood Today,    Youthful and Ageless™. She was knighted and became a Dame in 2010. Her official name is Lady Adrienne Papp and Dame Adrienne Papp. Voting Member of The International Press Academy and The Oscars: Academy of Motion Picture Arts and Sciences. She is the Managing Editorial Director of The Beverly Hills Times Magazine, and Hollywood Weekly. She has a Master of Science in Economics majoring Logistics; an MBA Degree; An International Law, Trade and Finance Postgraduate: Marketing and Advertising Postgraduate from NYU and UCLA. Guest Professor at Oxford University; Director and Producer of TV and Airline On Camera Editorials; Adrienne Papp Enterprises