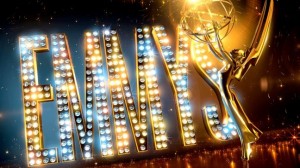 By Adrienne Papp
This being Hollywood, you can count on awards shows delivering both the routinely predictable and surprising upsets as they celebrate the best and brightest in the entertainment industry. The 2013 Primetime Emmy Awards was definitely a memorable showcase, as we rooted for our favorite shows and hoped to see something funny, unpredictable or moving. Sunday night's broadcast had a lot of those moments, which is what makes these shows worth watching.
Tina Fey and Amy Poehler kicked of the show with a comic bit before presenting the first Emmy of the evening, sitting in the front row as they munched on popcorn and heckled host Neil Patrick Harris, daring him to "take your pants off, and twerk it!"
Will Ferrell always brings his deadpan sense of humor to any show, and brought his children with him onstage as a presenter, explaining to the audience that "I couldn't find childcare, OK?"
In accepting his award best Lead Actor in a Miniseries or Movie for Behind the Candelabra, Michael Douglas definitely livened up the Emmys with a funny and sometimes off-color acceptance speech.  Directing a few suggestive jokes towards co-star Matt Damon, who sat giggling in response, he accepted his award for best Lead Actor in a Miniseries or Movie for Behind the Candelabra. Douglas also was a gentleman in thanking his still-wife Catherine Zeta-Jones and his son Cameron, who's currently in jail.
In what many industry insiders thought might have been the best Emmy acceptance speech ever, Merritt Wever surprised the audience with maybe the shortest speech ever. Accepting an award for best Supporting Actress for her work on Nurse Jackie, Wever proved that sometimes less is really more, saying "thank you so much, thank you so much. I have to go now, goodbye."
In a more serious vein, Edie Falco touched the audience with a heartfelt In Memoriam Tribute to her long-time Sopranos co-star James Gandolfini. "You all knew James Gandolfini the actor. I was lucky enough to know Jim the man," she said, holding back tears.
In terms of the actual awards themselves, the night's big winners included AMC's Breaking Bad for best drama, the show's first win in the category. Anna Gunn also won a supporting actress award for the series. As for the upsets, it was a surprise to industry pundits that Jeff Daniels took home the best actor prize for HBO's The Newsroom. An even bigger upset was scored by Bobby Cannavale, who won as supporting actor on HBO's Prohibition drama Boardwalk Empire.
In the comedy races, Tony Hale of Veep won for best supporting actor over a trio of nominees from ABC's Modern Family, which won for outstanding comedy series and had produced a winner in the supporting actor category for the past three years.
As for surprises in the TV movie or miniseries categories, Laura Linney won for best actress for her work on The Big C: Hereafter. Ellen Burstyn, a star of USA's Political Animals, won the best supporting actress Emmy that most predicted would go to Sarah Paulson of American Horror Story. And Abi Morgan (The Hours) took the award for best writing over favored Richard LaGravenese (Behind the Candelabra).
In a night of upsets, the only solid favorites to win included Julia Louis-Dreyfus in Veep for best actress in a comedy series and Behind the Candelabra for best TV movie or miniseries, with Steven Soderbergh and Michael Douglas winning for directing and acting in the best TV movie or miniseries director and actor.
All in all, in addition to the red carpet glamour, the 2013 Emmy Awards Show was fun and unpredictable, with several touching tributes to stars that had passed.  It was a fitting celebration of a medium that is now in a fully-fledged golden age of creativity.
Key winners:
Outstanding Lead Actor in a Drama Series:
Jeff Daniels, The Newsroom
Outstanding Lead Actress in a Drama Series
Claire Danes, Homeland
Outstanding Lead Actor in a Miniseries or a Movie
Michael Douglas, Behind the Candelabra
Outstanding Lead Actor in a Comedy Series
Jim Parsons, The Big Bang Theory
Outstanding Lead Actress in a Comedy Series
Julia Louis-Dreyfus, Veep
Outstanding Reality-Competition Series
The Voice
Outstanding Variety Series
The Colbert Report
Outstanding Drama Series
Breaking Bad
Outstanding Comedy Series
Modern Family
Outstanding Miniseries or Movie
Behind the Candelabra
Outstanding Supporting Actor in a Drama Series
Bobby Cannavale, Boardwalk Empire
Outstanding Supporting Actress in a Drama Series
Anna Gunn, Breaking Bad
Outstanding Supporting Actor in a Comedy Series
Tony Hale, Veep
Outstanding Supporting Actress in a Comedy Series
Merritt Wever, Nurse Jackie
About the Author of This Article:  Lady Adrienne Papp is a recognized journalist, economist and feature writer who has written for many publications including Savoir, Beverly Hills 90210, Malibu Beach, Santa Monica Sun, The Beverly Hills Times, Brentwood News, Bel-Air View,Celebrity Society,Celeb Staff, It Magazine, Chic Today, LA2DAY, West Side Todayamong many others. She is the President and CEO of Los Angeles / New York-based publicity company, Atlantic Publicity and publishing house, Atlantic Publisher. Adrienne writes about world trends, Quantum Physics, entertainment and interviews celebrities, world leaders, inventors, philanthropists and entrepreneurs. She also owns Atlantic United Films that produces and finances true stories made for theatrical release or the silver screen. Spotlight News Magazine is owned by Atlantic United, Inc. Dame Adrienne Papp is a member of the International Press Academy.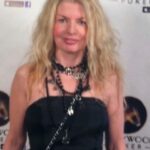 About the Author of This Article:  Adrienne Papp is a recognized journalist, economist and feature writer, who has written for many publications including Savoir; The Westside Today Publications ; such as Beverly Hills 90210; Malibu Beach; Santa Monica Sun; The Beverly Hills Times; Brentwood News; Bel-Air View ; Celebrity Society ; Celeb Staff ; It Magazine;  Chic Today;  LA2DAY;  West Side Today among many others. She is the President and CEO of Los Angeles / New York-based publicity company, Atlantic Publicity and publishing house, Atlantic Publisher. Adrienne writes about world trends, Quantum Physics, entertainment and interviews celebrities, world leaders, inventors, philanthropists and entrepreneurs. She also owns Atlantic United Films that produces and finances true stories made for theatrical release or the silver screen. Spotlight News Magazine is owned by Atlantic Publicity that just opened a new extension to it : PublicityLosAngeles. Adrienne Papp is a member of the International Press Academy.She is the Founder, CEO and President  of Youthful & Ageless ™, Bringing Information to Billions™, An Honorable Cause™  www.LatestAgeless.com. www.OurMediaVenuesAndCompanies.com, Atlantic Publicity Articles, Latest Ageless, Events Photo Collection, Linked In Profile, Movie Data Base  Profile, Twitter, Instagram, Youthful and Ageless Google+, Atlantic Publicity Google+, Atlantic Publisher Google+, Adrienne Papp Google+, Adrienne Papp Personal Google+, Spotlight News Magazine, Atlantic Publicity Productions, Atlantic Altitude, Altitude Pacific, Atlantic Publicity Photography and Filming, About Adrienne Papp   What Others Say  AtlanticPublicitySEO, BrilliantMarketing365, An Honorable Cause, Academic Research, Knighthood Today,    Youthful and Ageless™. She was knighted and became a Dame in 2010. Her official name is Lady Adrienne Papp and Dame Adrienne Papp. Voting Member of The International Press Academy and The Oscars: Academy of Motion Picture Arts and Sciences. She is the Managing Editorial Director of The Beverly Hills Times Magazine, and Hollywood Weekly. She has a Master of Science in Economics majoring Logistics; an MBA Degree; An International Law, Trade and Finance Postgraduate: Marketing and Advertising Postgraduate from NYU and UCLA. Guest Professor at Oxford University; Director and Producer of TV and Airline On Camera Editorials; Adrienne Papp Enterprises