You really have to hand it to Hollywood, they really know how to put on a show. The Golden Globe Awards traditionally kicks off the awards season for the entertainment industry, and the Globes have become known for their casual, liquor-lubricated and sometimes eccentric and unusual turns of events. You have to look back no further than last year, when we had displays like Jacqueline Bisset's slightly rambling but heartfelt speech, Amy Poehler making out with U2's Bono and Diane Keaton showing off her pipes by singing a couple of Girl Scout songs to let you know that the Golden Globes operate in their own separate awards territory.
While the 2015 Golden Globes didn't have those kinds of really notable off beat moments, there was plenty to enjoy as Hollywood gathered to celebrate the artistry and glamour at the Beverly Hilton on Sunday night.
Hosts Tina Fey and Amy Poehler's opening monologue was one of the highlights of the night, with tantalizing bits like their suggestive game of "Who would you rather?" In that verbal mating game, Amy picked Birdman director Alejandro González Iñárritu ("two hours, one take, no stopping") while Tina opted for "Boyhood" director Richard Linklater ("five minutes, once a year, for 12 years"). The duo have become the gold standard for awards hosting, and kept things fun and lively, even giving a lion's share of laughs to Margaret Cho, who was introduced as the newest member of the Hollywood Foreign Press Association." Cho played a Korean dictator and made the most of her role, which included barking orders at the celebs ("make 'Bridesmaids 2'!") or the crowd: "Show over. Go home." It was all in good fun, and I hope North Korea has enough of a sense of humor to not retaliate!!
When they got down to business, the Hollywood Foreign Press has the good sense to give a lifetime achievement award to George Clooney, and we were also introduced to the new spouse, Amal Alamuddin (Clooney), a well-known civil rights attorney who is new to Hollywood and who found herself at the white-hot center of the media, being the wife of one of the most respected actors in the industry. As maybe the most popular winner of the night, the always-charismatic Clooney took home the Cecil B. DeMille Award for his body of work and he also got profoundly emotional when he talked about finally finding the love of his life, new wife, Amal.
Clooney's Cecil B. DeMille Award is an honor that previously went to some of the biggest names in Hollywood, including Walt Disney and Steven Spielberg, but despite the achievement, Clooney found himself the butt of a few jokes by hosts Amy Poehler and Tina Fey.
"I didn't even think that was a joke," the newlywed said about the hosts' jab that Amal, an accomplished human rights attorney, had done more to deserve a lifetime achievement award than he has. "Tina and Amy kill me. I think that they are the best hosts of this show."
The Golden Globes were also a coronation Richard Linklater's well-reviewed movie "Boyhood." The film, shot over 12 years as it chronicles the life of a young boy and his family, dominated the ceremony. It took home three trophies — including best dramatic film, director and supporting actress for Patricia Arquette. Other movies that scored well on Sunday night include "Birdman" and "The Theory of Everything," which were awarded two Golden Globe awards each.
On the realm of television entertainment, three newcomers — "Transparent," "The Affair," and "Fargo" — made a strong showing, winning two awards apiece. Other trending developments on Sunday's Golden Globes that showed a changing of the guard was the way that online players Amazon and Netflix edged out heavyweights, including HBO, in major award categories. Netflix drama "House of Cards" had its leading man Kevin Spacey come out as winner over strong competition like James Spader and Dominic West, while Amazon's "Transparent" had veteran actor Jeffrey Tambor winning over edgy comedians Rickey Gervais and Louis C.K.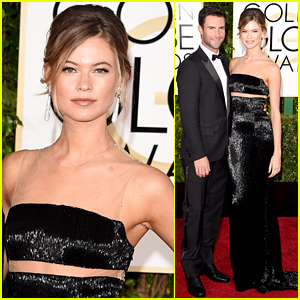 When it came to giving speeches, a number of people got it right, as with Julianne Moore,  Jeffrey Tambor, the "Birdman" crew, Maggie Gyllenhaal, Patricia Arquette, Eddie Redmayne, and even Wes Anderson, all of who found a way to keep things short and light.
In other notable appearances, show-stopper Prince showed up wearing a fright wig and twirling a cane, an appearance that riveted the crowd. Kristen Wiig and Bill Hader were a comedic riot, illustrating that maybe Margaret Cho had a point when she asked about the whereabouts of "Bridesmaids 2"?
Tina and Amy made a few short reappearances toward the end of the show, but nothing like last year when they made slightly off color references to the anatomy of Leonardo DiCaprio's dates. Monday night's hosting was more like Tina and Amy light, but even a low key version of the duo is more entertaining than most of everything else that's on TV, and keeps us hoping they will continue to light up the show and the advent of the awards season for as many coming years as they see fit to host.
Nominees and Winners (in bold):
Best Motion Picture, Drama
Boyhood
Foxcatcher
The Imitation Game
Selma
The Theory of Everything
Best Motion Picture, Musical or Comedy
The Grand Budapest Hotel
Birdman
Into the Woods
Pride
St Vincent
Best TV Series, Drama
The Affair
Downton Abbey
Game of Thrones
The Good Wife
House of Cards
Best TV Series, Musical or Comedy
Transparent
Girls
Jane the Virgin
Orange Is the New Black
Silicon Valley
Best Mini-Series or a Motion Picture Made for Television

Fargo
The Missing
The Normal Heart
Olive Kitteridge
True Detective
Best Actor in a Motion Picture, Drama
Eddie Redmayne, The Theory of Everything
Steve Carell, Foxcatcher
Benedict Cumberbatch, The Imitation Game
Jake Gyllenhaal, Nightcrawler
David Oyelowo, Selma
Best Actor in a Motion Picture, Comedy or Musical
Michael Keaton, Birdman 
Ralph Fiennes, The Grand Budapest Hotel
Bill Murray, St. Vincent
Joaquin Phoenix, Inherent Vice
Christoph Waltz, Big Eyes
Best Actress in a Motion Picture, Drama
Julianne Moore, Still Alice
Jennifer Aniston, Cake
Felicity Jones, The Theory of Everything
Rosamund Pike, Gone Girl
Reese Witherspoon, Wild
Best Actor in a TV Series, Drama

Kevin Spacey, House of Cards
Clive Owen, The Knick
Liev Schreiber, Ray Donovan
James Spader, The Blacklist
Dominic West, The Affair
Best Actress in a TV Series, Drama
Ruth Wilson, The Affair
Claire Danes, Homeland
Viola Davis, How to Get Away With Murder
Julianna Marguiles, The Good Wife
Robin Wright, House of Cards
Best Actor in a TV Series, Comedy or Musical
Jeffrey Tambor, Transparent
Louis C.K., Louie
Don Cheadle, House of Lies
Ricky Gervais, Derek
William H. Macy, Shameless
Best Actress in a Motion Picture, Comedy or Musical
Amy Adams, Big Eyes
Emily Blunt, Into the Woods
Helen Mirren, The Hundred-Foot Journey
Julianne Moore, Maps to the Stars
Quvenzhané Wallis, Annie
Best Supporting Actor in a Motion Picture
J.K. Simmons, Whiplash
Robert Duval, The Judge
Ethan Hawke, Boyhood
Edward Norton, Birdman
Mark Ruffalo, Foxcatcher
Best Supporting Actress in a Motion Picture
Patricia Arquette, Boyhood
Jessica Chastain, A Most Violent Year
Keira Knightley, The Imitation Game
Emma Stone, Birdman
Meryl Streep, Into the Woods
Best Actress in a TV Series, Comedy or Musical

Gina Rodriguez, Jane the Virgin
Lena Dunham, Girls
Edie Falco, Nurse Jackie
Julia Louis Dreyfus, Veep
Taylor Schilling, Orange Is the New Black
Best Actor in a Mini-Series or a Motion Picture Made for Television
Billy Bob Thortnon, Fargo
Martin Freeman, Fargo
Woody Harrelson, True Detective
Matthew McConaughey, True Detective
Mark Ruffalo, The Normal Heart
Best Actress in a Mini-Series or a Motion Picture Made for Television
Maggie Gyllenhaal, The Honorable Woman
Jessica Lange, American Horror Story
Frances McDormand, Olive Kitteridge
Frances O'Connor, The Missing
Allison Tolman, Fargo
Best Supporting Actor in a Series, Miniseries or Motion Picture for TV
Matt Bomer, The Normal Heart
Alan Cumming, The Good Wife
Colin Hanks, Fargo
Bill Murray, Olive Kitteridge
Jon Voight, Ray Donovan
Best Supporting Actress in a Series, Miniseries or Motion Picture for TV
Joanne Froggatt, Downton Abbey
Uzo Aduba, Orange Is the New Black
Kathy Bates, American Horror Story
Allison Janney, Mom
Michelle Monaghan, True Detective
Best Director, Motion Picture

Richard Linklater, Boyhood
Wes Anderson, The Grand Budapest Hotel
Ava DuVernay, Selma
David Fincher, Gone Girl
Alejandro Gonzalez Inarritu, Birdman
Best Screenplay, Motion Picture
Birdman
Boyhood
Gone Girl
The Grand Budapest Hotel
The Imitation Game
Best Foreign-Language Feature
Leviathan (Russia)
Force Majeure (Sweden)
Ida (Poland)
Gett: The Trial of Viviane Amsalem (Israel)
Tangerines Mandariinid (Estonia)
Best Animated Feature
How to Train Your Dragon 2
Big Hero 6
The Book of Life
The Boxtrolls
The Lego Movie
Best Original Song, Motion Picture

"Glory," Selma
"Big Eyes," Big Eyes
"Mercy Is," Noah
"Opportunity Is," Annie
"Yellow Flicker Beat," The Hunger Games: Mockingjay — Part 1
Best Original Score, Motion Picture
The Theory of Everything
Birdman
Gone Girl
The Imitation Game
Interstellar
http://www.usmagazine.com/entertainment/news/amal-alamuddin-was-totally-over-the-golden-globes-2015-bored-photos-2015121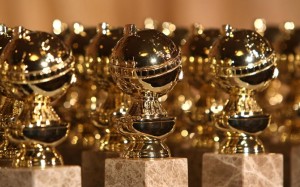 About the Author of This Article: Dame Adrienne Papp is a recognized journalist, economist and feature writer who has written for many publications including Savoir; The Westside Today Publications ; such as Beverly Hills 90210; Malibu Beach; Santa Monica Sun; The Beverly Hills Times; Brentwood News; Bel-Air View ; Celebrity Society ; Celeb Staff ; It Magazine;  Chic Today;  LA2DAY;  West Side Today among many others. She is the President and CEO of Los Angeles / New York-based publicity company, Atlantic Publicity and publishing house, Atlantic Publisher. Adrienne writes about world trends, Quantum Physics, entertainment and interviews celebrities, world leaders, inventors, philanthropists and entrepreneurs. She also owns Atlantic United Films that produces and finances true stories made for theatrical release or the silver screen. Spotlight News Magazine is owned by Atlantic United, Inc. Adrienne Papp is a member of the International Press Academy.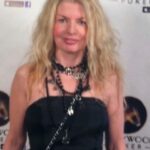 About the Author of This Article:  Adrienne Papp is a recognized journalist, economist and feature writer, who has written for many publications including Savoir; The Westside Today Publications ; such as Beverly Hills 90210; Malibu Beach; Santa Monica Sun; The Beverly Hills Times; Brentwood News; Bel-Air View ; Celebrity Society ; Celeb Staff ; It Magazine;  Chic Today;  LA2DAY;  West Side Today among many others. She is the President and CEO of Los Angeles / New York-based publicity company, Atlantic Publicity and publishing house, Atlantic Publisher. Adrienne writes about world trends, Quantum Physics, entertainment and interviews celebrities, world leaders, inventors, philanthropists and entrepreneurs. She also owns Atlantic United Films that produces and finances true stories made for theatrical release or the silver screen. Spotlight News Magazine is owned by Atlantic Publicity that just opened a new extension to it : PublicityLosAngeles. Adrienne Papp is a member of the International Press Academy.She is the Founder, CEO and President  of Youthful & Ageless ™, Bringing Information to Billions™, An Honorable Cause™  www.LatestAgeless.com. www.OurMediaVenuesAndCompanies.com, Atlantic Publicity Articles, Latest Ageless, Events Photo Collection, Linked In Profile, Movie Data Base  Profile, Twitter, Instagram, Youthful and Ageless Google+, Atlantic Publicity Google+, Atlantic Publisher Google+, Adrienne Papp Google+, Adrienne Papp Personal Google+, Spotlight News Magazine, Atlantic Publicity Productions, Atlantic Altitude, Altitude Pacific, Atlantic Publicity Photography and Filming, About Adrienne Papp   What Others Say  AtlanticPublicitySEO, BrilliantMarketing365, An Honorable Cause, Academic Research, Knighthood Today,    Youthful and Ageless™. She was knighted and became a Dame in 2010. Her official name is Lady Adrienne Papp and Dame Adrienne Papp. Voting Member of The International Press Academy and The Oscars: Academy of Motion Picture Arts and Sciences. She is the Managing Editorial Director of The Beverly Hills Times Magazine, and Hollywood Weekly. She has a Master of Science in Economics majoring Logistics; an MBA Degree; An International Law, Trade and Finance Postgraduate: Marketing and Advertising Postgraduate from NYU and UCLA. Guest Professor at Oxford University; Director and Producer of TV and Airline On Camera Editorials; Adrienne Papp Enterprises