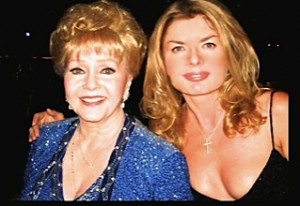 One thing about the Hollywood awards season, you can always count on some things that are out-of-left-field unexpected, and there are always things that are completely expected and well-deserved. Voted on by 111,228 eligible SAG-AFTRA members, the SAG Awards are a key event in the buzz creation heading towards the Oscar awards. Sunday night's broadcast was an indication that Hollywood knows how to honor its own in the specific category of acting, including a Lifetime Achievement Award for long-time Hollywood favorite Debbie Reynolds, as well as tip its hat to diversity and some new technologies that may take entertainment in different direction on the future.
SAG has often been a little self-reflective, honoring films and performances about acting and the film business. In accepting her lifetime achievement award on Sunday night, Debbie Reynolds made mention of one of her favorite roles in a beloved motion picture, the tribute to the early era of sound filmmaking, "Singin' In the Rain."
With its win for outstanding performance by a cast in a motion picture on Sunday night, "Birdman" was the most recent film to be honored by the Screen Actors Guild for portrayal of actors playing actors. The film depicts the backstage events of a theater production put on by a film star attempting to revive his sagging career and diminishing sense of self-worth. "This film showed the courage actors have to lay it all on the line," actor Michael Keaton said speaking after the awards. "I think that's why the voters respectfully thought as a group we deserved a little prize."
In selecting "Birdman," the actors' union acknowledged the work of a large cast of stars, including Emma Stone, Zach Galifianakis, Edward Norton and Naomi Watts, on a set with a high level of difficulty due to its continuous takes during filming.
The SAG Awards win comes after "Birdman" received nine Oscar nominations earlier — tying with "The Grand Budapest Hotel" for most nominations — and on the same weekend that the film won the Producers Guild of America's top honor.
"Birdman" beat out "Boyhood," "The Grand Budapest Hotel," "The Imitation Game" and "The Theory of Everything" for SAG's movie ensemble acting award. 
In honoring actors for individual performances, the guild stuck largely to the script that has been playing out this awards season, with one surprise. Eddie Redmayne won for his performance as ALS-afflicted theoretical physicist Stephen Hawking in "The Theory of Everything" in a category many thought would go to Keaton for "Birdman." Julianne Moore, lead female actor in "Still Alice," Patricia Arquette for supporting female actor in "Boyhood," and J.K. Simmons for supporting actor in "Whiplash." All four are favorites for the Oscars, and Keaton is considered to be a contender in the race for his title role in "Birdman."
Redmayne dedicated his award to people with ALS and thanked Hawking "for allowing someone who gave up science at 14 years old to come into your orbit."
In the world of television entertainment, a category which some have said is now in a golden era, with so many high quality dramas and comedies being produced, multiple awards went to shows with minorities prominently cast, very unlike Oscars' somewhat controversial all-white crop of actors nominated this year.
"Orange Is the New Black," with its diverse, largely female cast, won for ensemble in a comedy series, and African American actress Uzo Aduba for her portrayal of an emotionally unstable lesbian on the "Netflix" show. "Orange Is the New Black" star Uzo Aduba was a surprise victor for female actor in a comedy series, while Kevin Spacey earned a trophy for his portrayal of Machiavellian politician Frank Underwood in the drama "House of Cards." Aduba, who stars as Crazy Eyes in "Orange Is the New Black," triumphed in a category that included such other talented nominees like Amy Poehler, Julia Louis-Dreyfus, Edie Falco and Julie Bowen.
Aside from the repeat win for "Downton Abbey,"
seemed to be in the mood to honor new names Sunday night. In winning a statuette for best performance by a male actor in a comedy series for Showtime's "Shameless," nine-time SAG Award nominee William H. Macy joked that "I wrote so many great acceptance speeches I never got to give."
Mark Ruffalo also earned his first SAG Award for his work in the HBO film "The Normal Heart."
Despite the strong showing by Netflix in the television categories, apparently not everyone was ready to embrace streaming technology. Frances McDormand, a winner for performance by a female actor in a television movie or miniseries for HBO's "Olive Kitteridge," urged her fellow SAG-AFTRA members to watch the miniseries.
"You can stream it," she said, "but I don't know how."
Viola Davis, who won for female actor in a drama, thanked the creators of her ABC show "How to Get Away With Murder," "for thinking that a sexualized, messy, mysterious woman could be a 49-year-old, dark-skinned African American woman who looks like me."
But it was Debbie Reynolds, a true American Sweetheart, who captured the hearts of attendees Sunday evening.
The guild gave its lifetime achievement award to Reynolds, the 82-year-old actress, singer and dancer best known for her roles in "Singin' in the Rain," "The Unsinkable Molly Brown" and "How the West Was Won." Reynolds seemed little uncomfortable during daughter Carrie Fisher's humorous and warm-hearted introduction and even made fun of her daughter's double-bun hairdo in "Star Wars." Reynolds also cited "Molly Brown" as one of her favorite films. "In that movie, I got to sing a wonderful song called 'I Ain't Down Yet,'" Reynolds said. "Well, I ain't."
About the Author of This Article: Dame Adrienne Papp is a recognized journalist, economist and feature writer who has written for many publications including Savoir; The Westside Today Publications ; such as Beverly Hills 90210; Malibu Beach; Santa Monica Sun; The Beverly Hills Times; Brentwood News; Bel-Air View ; Celebrity Society ; Celeb Staff ; It Magazine;  Chic Today;  LA2DAY;  West Side Today among many others. She is the President and CEO of Los Angeles / New York-based publicity company, Atlantic Publicity and publishing house, Atlantic Publisher. Adrienne writes about world trends, Quantum Physics, entertainment and interviews celebrities, world leaders, inventors, philanthropists and entrepreneurs. She also owns Atlantic United Films that produces and finances true stories made for theatrical release or the silver screen. Spotlight News Magazine is owned by Atlantic United, Inc. Adrienne Papp is a member of the International Press Academy.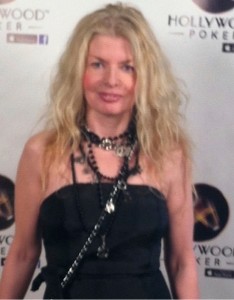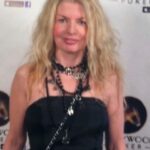 About the Author of This Article:  Adrienne Papp is a recognized journalist, economist and feature writer, who has written for many publications including Savoir; The Westside Today Publications ; such as Beverly Hills 90210; Malibu Beach; Santa Monica Sun; The Beverly Hills Times; Brentwood News; Bel-Air View ; Celebrity Society ; Celeb Staff ; It Magazine;  Chic Today;  LA2DAY;  West Side Today among many others. She is the President and CEO of Los Angeles / New York-based publicity company, Atlantic Publicity and publishing house, Atlantic Publisher. Adrienne writes about world trends, Quantum Physics, entertainment and interviews celebrities, world leaders, inventors, philanthropists and entrepreneurs. She also owns Atlantic United Films that produces and finances true stories made for theatrical release or the silver screen. Spotlight News Magazine is owned by Atlantic Publicity that just opened a new extension to it : PublicityLosAngeles. Adrienne Papp is a member of the International Press Academy.She is the Founder, CEO and President  of Youthful & Ageless ™, Bringing Information to Billions™, An Honorable Cause™  www.LatestAgeless.com. www.OurMediaVenuesAndCompanies.com, Atlantic Publicity Articles, Latest Ageless, Events Photo Collection, Linked In Profile, Movie Data Base  Profile, Twitter, Instagram, Youthful and Ageless Google+, Atlantic Publicity Google+, Atlantic Publisher Google+, Adrienne Papp Google+, Adrienne Papp Personal Google+, Spotlight News Magazine, Atlantic Publicity Productions, Atlantic Altitude, Altitude Pacific, Atlantic Publicity Photography and Filming, About Adrienne Papp   What Others Say  AtlanticPublicitySEO, BrilliantMarketing365, An Honorable Cause, Academic Research, Knighthood Today,    Youthful and Ageless™. She was knighted and became a Dame in 2010. Her official name is Lady Adrienne Papp and Dame Adrienne Papp. Voting Member of The International Press Academy and The Oscars: Academy of Motion Picture Arts and Sciences. She is the Managing Editorial Director of The Beverly Hills Times Magazine, and Hollywood Weekly. She has a Master of Science in Economics majoring Logistics; an MBA Degree; An International Law, Trade and Finance Postgraduate: Marketing and Advertising Postgraduate from NYU and UCLA. Guest Professor at Oxford University; Director and Producer of TV and Airline On Camera Editorials; Adrienne Papp Enterprises