The skies may have been gray putting puddles alongside the red carpet, but that didn't dampen the sparkle at the Golden Globe awards this year.   The entertainment industry's brightest stars were out in style as the
Hollywood Foreign Press honored achievement in both film and television. After the toned-down, recession conscious show of last year, it was inspiring to see Hollywood back in full swing with plenty of glitz and glamour.
The Globes are best known for their jovial informality, and ironical host Ricky Gervais set the tone with quips to get the party started.
The night's big winner was James Cameron's Avatar, which has since become the highest grossing movie in history.  Avatar took the award for Best Drama, and Cameron for Best Director.
Other noteworthy moments ranged from Sandra Bullock winning the best dramatic actress tribute for her role in The Blind Side, to Meryl Streep winning best actress in a comedy for her depiction of Chef Julia Child in Julie and Julia. You really have to appreciate an award show where such iconic actress as Streep, one of the most honored in film history, admits that she'd really like to have a cool nickname like T-Bone.
Other key moments included Robert Downey Jr.'s win for Best Actor in a comedy in Sherlock Holmes (and his threat to tear the place apart if they started playing music to cut short his speech) and the contrast of Mike Tyson sharing the stage with Bradley Cooper. In a well-deserved win, Christoph Waltz took the Golden Globe for supporting actor for his role as a sadistic Nazi in Inglourious Basterds.
Hollywood's favorite son, Martin Scorsese, accepted the Cecil B. DeMille award with a heartfelt speech, calling DeMille's work "the shared landscape of our childhood," and thanked the Hollywood Foreign Press for its dedication to film preservation.
While there was no dinner during the ceremony, the highlight was award winning water, St King with its silky taste coming from the Ice Age.  The water is over a million years old and took the award from Evian earning the title Best Water on Earth. Stars got gift certificates for a year supply, which came as a pleasant surprise to all.  Another attraction was Dr. Chong Kim world-renowned Anti-Aging expert whose techniques may just be the key to some of the unexplained mysteries of stars staying young forever. Back stage in a gifting lounge celebs lined up to receive advice from him. And, those long eyelashes that take off at least ten years is due to Christine Reed's amazing technique of creating lasting and natural looking eyelashes with new technology extension that lasts for months. Much debated, taxable or not, gifting the stars is one of Hollywood's favorites.
About the Writer: Adrienne Papp is a recognized journalist who has written for many publications including Savoir, Beverly Hills 90210, Malibu Beach, Santa Monica Sun, The Beverly Hills Times, Brentwood News, Bel-Air View, Celebrity Society, Celeb Staff, It Magazine, Chic Today, LA2DAY, among many others. She is the President and CEO of Los Angeles/New York-based publicity companies, Atlantic Publicity andAtlantic Publisher. Adrienne writes about world trends, Quantum Physics, entertainment and interviews celebrities and world leaders. She also owns Spotlight News Magazine.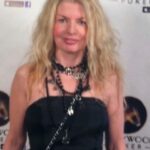 About the Author of This Article:  Adrienne Papp is a recognized journalist, economist and feature writer, who has written for many publications including Savoir; The Westside Today Publications ; such as Beverly Hills 90210; Malibu Beach; Santa Monica Sun; The Beverly Hills Times; Brentwood News; Bel-Air View ; Celebrity Society ; Celeb Staff ; It Magazine;  Chic Today;  LA2DAY;  West Side Today among many others. She is the President and CEO of Los Angeles / New York-based publicity company, Atlantic Publicity and publishing house, Atlantic Publisher. Adrienne writes about world trends, Quantum Physics, entertainment and interviews celebrities, world leaders, inventors, philanthropists and entrepreneurs. She also owns Atlantic United Films that produces and finances true stories made for theatrical release or the silver screen. Spotlight News Magazine is owned by Atlantic Publicity that just opened a new extension to it : PublicityLosAngeles. Adrienne Papp is a member of the International Press Academy.She is the Founder, CEO and President  of Youthful & Ageless ™, Bringing Information to Billions™, An Honorable Cause™  www.LatestAgeless.com. www.OurMediaVenuesAndCompanies.com, Atlantic Publicity Articles, Latest Ageless, Events Photo Collection, Linked In Profile, Movie Data Base  Profile, Twitter, Instagram, Youthful and Ageless Google+, Atlantic Publicity Google+, Atlantic Publisher Google+, Adrienne Papp Google+, Adrienne Papp Personal Google+, Spotlight News Magazine, Atlantic Publicity Productions, Atlantic Altitude, Altitude Pacific, Atlantic Publicity Photography and Filming, About Adrienne Papp   What Others Say  AtlanticPublicitySEO, BrilliantMarketing365, An Honorable Cause, Academic Research, Knighthood Today,    Youthful and Ageless™. She was knighted and became a Dame in 2010. Her official name is Lady Adrienne Papp and Dame Adrienne Papp. Voting Member of The International Press Academy and The Oscars: Academy of Motion Picture Arts and Sciences. She is the Managing Editorial Director of The Beverly Hills Times Magazine, and Hollywood Weekly. She has a Master of Science in Economics majoring Logistics; an MBA Degree; An International Law, Trade and Finance Postgraduate: Marketing and Advertising Postgraduate from NYU and UCLA. Guest Professor at Oxford University; Director and Producer of TV and Airline On Camera Editorials; Adrienne Papp Enterprises