By Adrienne Papp
Posted on 23 Jan 2009 at 11:00am
What a difference a year can make. After the writer's strike had closed down the annual Golden Globes last year, this year's event kicked off with the celebration and surprises that everyone had hoped for in a glamorous Hollywood setting.
The worldwide televised event held plenty of surprises, including a Lifetime Achievement award for one of Hollywood's favourite sons, Steven Spielberg, and a Best Actor award for one of its forgotten sons, Mickey Rourke, who made a remarkable comeback. The Hollywood Foreign Press Association, a group of 83 journalists who vote on the prizes, made the night one of the very best in years.
Hollywood royalty roamed the red carpet in dazzling displays of old-fashioned high glamour, exemplified by the ever-stunning Susan Sarandon. The reigning couple, Brad Pitt and Angelina Jolie, were on hand, while style points went to Eva Mendes, Drew Barrymore, Maggie Gyllenhall, Marisa Tomei, Jessica Lang, Leonardo DiCaprio, Kate Winslet, Sandra Bullock, Jennifer Lopez, Debra Messing and Renée Zellweger for their stunning gowns and sparkling sophistication. Also striking in the sea of strapless gowns were Beyoncé, Kyra Sedgwick and Pénelope Cruz.
The Golden Globes are so very different from the Academy Awards, as nominees sit around dinner tables, chat and mingle. This year's nominations were nothing short of extraordinary. The irrepressible Robert Downey Jr. (above) was nominated alongside Heath Ledger (nominated yesterday for an Oscar in the category of Best Supporting Actor), whose legacy alone overshadowed Downey's chances. Downey nonetheless had a big year with his hugely successful Iron Man and his nominated performance in the comedy hit Tropic Thunder. He is without a doubt the most talented actor of his peer group, with or without a prize.
Kate Winslet became a dual winner, taking home the awards for Best Actress in a Drama for Revolutionary Road and her supporting role in The Reader, a film which has also earned her a nomination for Best Actress in the upcoming Oscars. Slumdog Millionaire scored a win for Best Drama, 30 Rock produced major awards for Alec Baldwin and Tina Fey, and Colin Farrell took the best actor award for the dark comedy In Bruges.
In addition to Ledger, the other sentimental favourite at this year's show was Mickey Rourke, who took the award for Best Actor in The Wrestler. Rourke's struggles have been well-documented, but all seemed forgiven when his award was announced. He may not be an eloquent speaker, but the win has made him one of the front runners for the Oscar.
______________
About the Writer:  
Adrienne Papp
 is a recognized journalist who has written for many publications including Savoir, Beverly Hills 90210, Malibu Beach, Santa Monica Sun, The Beverly Hills Times, Brentwood News, Bel-Air View and Celebrity Society, among many others. She is the President and CEO of Los Angeles/New York-based publicity companies,
Atlantic Publicity
and
Atlantic Publisher
. Adrienne writes about world trends, Quantum Physics, entertainment and interviews celebrities and world leaders.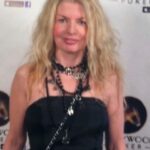 About the Author of This Article:  Adrienne Papp is a recognized journalist, economist and feature writer, who has written for many publications including Savoir; The Westside Today Publications ; such as Beverly Hills 90210; Malibu Beach; Santa Monica Sun; The Beverly Hills Times; Brentwood News; Bel-Air View ; Celebrity Society ; Celeb Staff ; It Magazine;  Chic Today;  LA2DAY;  West Side Today among many others. She is the President and CEO of Los Angeles / New York-based publicity company, Atlantic Publicity and publishing house, Atlantic Publisher. Adrienne writes about world trends, Quantum Physics, entertainment and interviews celebrities, world leaders, inventors, philanthropists and entrepreneurs. She also owns Atlantic United Films that produces and finances true stories made for theatrical release or the silver screen. Spotlight News Magazine is owned by Atlantic Publicity that just opened a new extension to it : PublicityLosAngeles. Adrienne Papp is a member of the International Press Academy.She is the Founder, CEO and President  of Youthful & Ageless ™, Bringing Information to Billions™, An Honorable Cause™  www.LatestAgeless.com. www.OurMediaVenuesAndCompanies.com, Atlantic Publicity Articles, Latest Ageless, Events Photo Collection, Linked In Profile, Movie Data Base  Profile, Twitter, Instagram, Youthful and Ageless Google+, Atlantic Publicity Google+, Atlantic Publisher Google+, Adrienne Papp Google+, Adrienne Papp Personal Google+, Spotlight News Magazine, Atlantic Publicity Productions, Atlantic Altitude, Altitude Pacific, Atlantic Publicity Photography and Filming, About Adrienne Papp   What Others Say  AtlanticPublicitySEO, BrilliantMarketing365, An Honorable Cause, Academic Research, Knighthood Today,    Youthful and Ageless™. She was knighted and became a Dame in 2010. Her official name is Lady Adrienne Papp and Dame Adrienne Papp. Voting Member of The International Press Academy and The Oscars: Academy of Motion Picture Arts and Sciences. She is the Managing Editorial Director of The Beverly Hills Times Magazine, and Hollywood Weekly. She has a Master of Science in Economics majoring Logistics; an MBA Degree; An International Law, Trade and Finance Postgraduate: Marketing and Advertising Postgraduate from NYU and UCLA. Guest Professor at Oxford University; Director and Producer of TV and Airline On Camera Editorials; Adrienne Papp Enterprises