By Adrienne Papp
The MTV Awards are always the biggest highlights of the awards season.  Without all the pomp and glamour that comes with the other major award shows, MTV makes sure things stay lively by offering a show that's a little low brow but with plenty of high jinks, some surprise stage pranks, outrageous fashion choices, and an unexpected surprise or two. From Sandra Bullock and Scarlett Johansson's stage kiss, to Tom Cruise's funny opening dance sketch reprising his 'Tropic Thunder' character Les Grossman, there was plenty of entertainment, a few f-bombs, and of course, a full slate of winners from the year's most popular movies.
While much of the actual award ceremony is a forgone conclusion, with films like Twilight New Moon winning numerous categories through the huge vote from its online fan base, there was plenty of good television and at least two major stars used the occasion to refurbish their images.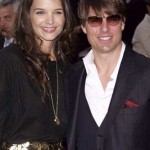 Cruise opened the show in his sleezy Les Grossman guise from Tropic Thunder and his fly dance moves went a long way to recast his public image from uptight Scientology pretty boy to a life-of-the-party greaseball.  It was a Tom Cruise character who looked like he was having a lot of fun, and it kicked things off in great style.
Sandra Bullock was presented the Generation Award,  at the 2010 MTV Movie Awards and marking her first televised appearance since the March 7 Oscars and the domestic drama that followed. During her presentation Bullock shed even more baggage than Cruise. Scarlett Johansson, Bradley Cooper and Betty White introduced Bullock, with the very mention of her name receiving a standing ovation, followed by prolonged applause – all as Bullock was sitting in the audience. White said of Bullock, "You are grace defined, and I adore you madly." Then, in keeping with the irreverent nature of the MTV Awards, White made fun of Bullock's movies, twisting all their plots shamelessly (At the Jan. 23 Screen Actors Guild Awards it was Bullock who presented the Life Achievement Award to White).  Scarlett Johansson, the wife of her absentee Proposal leading man Ryan Reynolds was there to help hand over Bullock's award, and hinted she wanted to plant a kiss on Bullock, who awkwardly obliged.  What would the VMAs be without an outrageous kiss or two?
In the awards categories, The Twilight Saga almost ran the table for the second straight year. New Moon picked up trophies for Best Movie Kiss, Best Female Performance for Kristen Stewart and Best Male Performance and Global Superstar for Robert Pattinson.
Other winners selected by online votes included Obsessed co-stars Beyonce Knowles and Ali Larter for best fight, Jennifer's Body star Amanda Seyfried for "Scared-As-S–t moment," Ninja Assassin star Rain for "Biggest Badass Star," The Hangover star Zach Galifianakis for Comedic Performance and Up in the Air co-star Anna Kendrick for Breakout Star.
About the Author: Adrienne Papp is a recognized journalist who has written for many publications including Savoir, Beverly Hills 90210, Malibu Beach, Santa Monica Sun, The Beverly Hills Times, Brentwood News, Bel-Air View, Celebrity Society, Celeb Staff, It Magazine, Chic Today, LA2DAY, among many others. She is the President and CEO of Los Angeles / New York-based publicity companies, Atlantic Publicity andAtlantic Publisher. Adrienne writes about world trends, Quantum Physics, entertainment and interviews celebrities and world leaders. She also owns Spotlight News Magazine.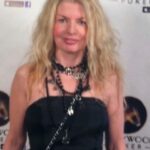 About the Author of This Article:  Adrienne Papp is a recognized journalist, economist and feature writer, who has written for many publications including Savoir; The Westside Today Publications ; such as Beverly Hills 90210; Malibu Beach; Santa Monica Sun; The Beverly Hills Times; Brentwood News; Bel-Air View ; Celebrity Society ; Celeb Staff ; It Magazine;  Chic Today;  LA2DAY;  West Side Today among many others. She is the President and CEO of Los Angeles / New York-based publicity company, Atlantic Publicity and publishing house, Atlantic Publisher. Adrienne writes about world trends, Quantum Physics, entertainment and interviews celebrities, world leaders, inventors, philanthropists and entrepreneurs. She also owns Atlantic United Films that produces and finances true stories made for theatrical release or the silver screen. Spotlight News Magazine is owned by Atlantic Publicity that just opened a new extension to it : PublicityLosAngeles. Adrienne Papp is a member of the International Press Academy.She is the Founder, CEO and President  of Youthful & Ageless ™, Bringing Information to Billions™, An Honorable Cause™  www.LatestAgeless.com. www.OurMediaVenuesAndCompanies.com, Atlantic Publicity Articles, Latest Ageless, Events Photo Collection, Linked In Profile, Movie Data Base  Profile, Twitter, Instagram, Youthful and Ageless Google+, Atlantic Publicity Google+, Atlantic Publisher Google+, Adrienne Papp Google+, Adrienne Papp Personal Google+, Spotlight News Magazine, Atlantic Publicity Productions, Atlantic Altitude, Altitude Pacific, Atlantic Publicity Photography and Filming, About Adrienne Papp   What Others Say  AtlanticPublicitySEO, BrilliantMarketing365, An Honorable Cause, Academic Research, Knighthood Today,    Youthful and Ageless™. She was knighted and became a Dame in 2010. Her official name is Lady Adrienne Papp and Dame Adrienne Papp. Voting Member of The International Press Academy and The Oscars: Academy of Motion Picture Arts and Sciences. She is the Managing Editorial Director of The Beverly Hills Times Magazine, and Hollywood Weekly. She has a Master of Science in Economics majoring Logistics; an MBA Degree; An International Law, Trade and Finance Postgraduate: Marketing and Advertising Postgraduate from NYU and UCLA. Guest Professor at Oxford University; Director and Producer of TV and Airline On Camera Editorials; Adrienne Papp Enterprises