I always admired Julianne Moore. She is sexy and smart, which combination of course is more than enough to intimidate anyone, but beyond all that she always carried a certain charisma that would take pages to describe in specificities. So, what is that charming something about Julianne Moore?
That charming something is the fact that she is a natural at being just as classy, sumptuous and gorgeous as she has always been without any effort on her part. There is nothing fake about her. She is a natural. Graceful, regal, elegant, intelligent, yet down to earth and engaging. She is a real woman, without any of the artifice that Hollywood adds to almost all of its stars: the self-conscious look of a Barbie Doll in terms of lips, hips, boobs, eyebrows, and the list goes all the way down to the toes.
Can you spot most Californian women at an airport from a mile away? I can. They look alike. It is called the "Californian Look." It is almost hard, if not impossible, to find anyone in the vicinity of Hollywood (West or East) who looks like they are from this planet where gravitation does its thing.  The only humans benefitting from this, by the way, are the plastic surgeons.
Julianne Moore has not joined the crowd. Her beauty in fact I believe comes from not wanting to be anything or anyone else but herself. She is stunning, sophisticated and elegant, not looking anywhere near her age of 49.
A woman of her own, having gone through a divorce before, but happily married for seven years now, juggling motherhood and a career, which by no means is an easy task, she adds, "Believe me, I always can find something to worry about."
And, that is what I find so captivating about her. While she is a megastar, she is human, and refuses to be anything else.
When asked what contributes to her glowing beauty that seems to never change, she says, "it is staying out of the sun, but also a certain amount of happiness."
When we elaborate on the happiness remark, the simple message, which I always felt about Julianne Moore, becomes crystal clear: part of life is to figure out who we are, and what we are, and what to do with it.
It is not about changing one's past (by changing one's face and body artificially,) but rather trying to understand who we are by not denying the past. Fear, which almost all of us try to deny, should be embraced instead, and actually by doing so you realize that nothing is ever really for granted and that you really need to live in the moment.  Anything can end without any notice any time. Yet, that is what makes life interesting but scary at the same time.
Having loved reading as a kid and still keeping up with the habit, she is coming out with her third children's book next year. "It is nice to have another interest, to have done something that has been fun and rewarding and kids like it." And, that sums up Julianne Moore in a few words: real, present in the here, and caring about the world around, rather than just herself.
About the Author:  Adrienne Papp is a recognized journalist who has written for many publications including Savoir, Beverly Hills 90210, Malibu Beach, Santa Monica Sun, The Beverly Hills Times, Brentwood News, Bel-Air View, Celebrity Society, Celeb Staff, It Magazine, Chic Today, LA2DAY, West Side Today among many others. She is the President and CEO of Los Angeles / New York-based publicity company, Atlantic Publicity and publishing house, Atlantic Publisher. Adrienne writes about world trends, Quantum Physics, entertainment and interviews celebrities, world leaders, inventors, philanthropists and entrepreneurs. She also owns Atlantic United Films that produces and finances true stories made for theatrical release or the silver screen. Spotlight News Magazine is owned by Atlantic United, Inc with Adrienne Papp being the majority shareholder.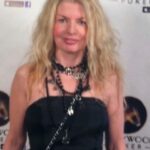 About the Author of This Article:  Adrienne Papp is a recognized journalist, economist and feature writer, who has written for many publications including Savoir; The Westside Today Publications ; such as Beverly Hills 90210; Malibu Beach; Santa Monica Sun; The Beverly Hills Times; Brentwood News; Bel-Air View ; Celebrity Society ; Celeb Staff ; It Magazine;  Chic Today;  LA2DAY;  West Side Today among many others. She is the President and CEO of Los Angeles / New York-based publicity company, Atlantic Publicity and publishing house, Atlantic Publisher. Adrienne writes about world trends, Quantum Physics, entertainment and interviews celebrities, world leaders, inventors, philanthropists and entrepreneurs. She also owns Atlantic United Films that produces and finances true stories made for theatrical release or the silver screen. Spotlight News Magazine is owned by Atlantic Publicity that just opened a new extension to it : PublicityLosAngeles. Adrienne Papp is a member of the International Press Academy.She is the Founder, CEO and President  of Youthful & Ageless ™, Bringing Information to Billions™, An Honorable Cause™  www.LatestAgeless.com. www.OurMediaVenuesAndCompanies.com, Atlantic Publicity Articles, Latest Ageless, Events Photo Collection, Linked In Profile, Movie Data Base  Profile, Twitter, Instagram, Youthful and Ageless Google+, Atlantic Publicity Google+, Atlantic Publisher Google+, Adrienne Papp Google+, Adrienne Papp Personal Google+, Spotlight News Magazine, Atlantic Publicity Productions, Atlantic Altitude, Altitude Pacific, Atlantic Publicity Photography and Filming, About Adrienne Papp   What Others Say  AtlanticPublicitySEO, BrilliantMarketing365, An Honorable Cause, Academic Research, Knighthood Today,    Youthful and Ageless™. She was knighted and became a Dame in 2010. Her official name is Lady Adrienne Papp and Dame Adrienne Papp. Voting Member of The International Press Academy and The Oscars: Academy of Motion Picture Arts and Sciences. She is the Managing Editorial Director of The Beverly Hills Times Magazine, and Hollywood Weekly. She has a Master of Science in Economics majoring Logistics; an MBA Degree; An International Law, Trade and Finance Postgraduate: Marketing and Advertising Postgraduate from NYU and UCLA. Guest Professor at Oxford University; Director and Producer of TV and Airline On Camera Editorials; Adrienne Papp Enterprises