By Adrienne Papp
How fantastic it is when you hear about something new that makes a real difference in people's lives instead of empty promises.  We are bombarded with
statistics on various addictions and how they ruin lives, but finding a real solution seems hopeless, after having tried everything to stop this evastating
disease.
Two companies are now joining forces to help people with these awful realities. One,  Aventi Hair Therapy, although not designed to fight addiction all by itself, promises to restore hair growth and
provide healthier, more beautiful hair. The second, Freedom Laser Therapy, is a program to help people fight their addictions.  Finally something that really works!
Aventi and Freedom Laser Therapy both create healthier, more positive lives through low-level laser therapy procedures. You lose weight, quit smoking and get rid of one addiction or another. Through their services, an array of laser technology treatments are available to address the various areas, including hair restoration, smoking cessation, weight loss, pain reduction, facial rejuvenation and, again, surprisingly enough, drug addiction.  Just think about how many lives this will have a positive effect on.
How it works is really simple.  The principle is related to the 5,000-year-old ancient Asian healing art of acupuncture. Acupuncture reduces tension, increases circulation, and enables the body to relax more deeply.

Low Level Laser is a non-invasive method used to balance the energy flow between acupuncture points. Freedom Laser Therapy uses a low-powered (soft) laser no more powerful than a light bulb. The laser is applied to the specific energy points related to addiction, and is external, non-invasive, drug free, and non-thermal. It has lasting effects.
During the laser session, energy is applied to points on your hands, face, and ears. If you feel the sensation from the low-level laser, it may be a warm, pulsating and sometimes-tingling feeling. Some clients may only feel a calming
sensation from the laser, or no sensation at all.  Imagine the experience of feeling completely calm and relaxed and also finally getting rid of an addiction that has been impossible to cure! Quitting smoking is the hardest of
all. The success rate is very, very low no matter what "method" one uses. Yet, you get rid of it for once and all with this technology! That is what low level laser therapy from Freedom Laser is able to do for you. It is also being studied to see if it promotes the release of endorphins in the body, the natural chemicals that decrease stress and increase energy.  So, even if you don't have an addiction, you can go and have a complete therapy for relaxation and stress reduction, or weight loss. You can quit smoking and not gain weight. Almost unheard of.
These are wonderful new treatments that can benefit almost anybody.  Freedom Laser Therapy and Aventi are now in the process of opening 50 treatment sites over the next twelve months in US neighborhood spas and salons. If we're lucky, one will be opening in convenient location nearby. Smokers and dieters have had enormous success with this therapy.
From more information, please go to www.freedomlasertherapy.com and www.aventihair.com
______________
About the Writer:  
Adrienne Papp
 is a recognized journalist who has written for many publications including Savoir, Beverly Hills 90210, Malibu Beach, Santa Monica Sun, The Beverly Hills Times, Brentwood News, Bel-Air View and Celebrity Society, among many others. She is the President and CEO of Los Angeles/New York-based publicity companies,
Atlantic Publicity
and
Atlantic Publisher
. Adrienne writes about world trends, Quantum Physics, entertainment and interviews celebrities and world leaders.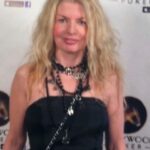 About the Author of This Article:  Adrienne Papp is a recognized journalist, economist and feature writer, who has written for many publications including Savoir; The Westside Today Publications ; such as Beverly Hills 90210; Malibu Beach; Santa Monica Sun; The Beverly Hills Times; Brentwood News; Bel-Air View ; Celebrity Society ; Celeb Staff ; It Magazine;  Chic Today;  LA2DAY;  West Side Today among many others. She is the President and CEO of Los Angeles / New York-based publicity company, Atlantic Publicity and publishing house, Atlantic Publisher. Adrienne writes about world trends, Quantum Physics, entertainment and interviews celebrities, world leaders, inventors, philanthropists and entrepreneurs. She also owns Atlantic United Films that produces and finances true stories made for theatrical release or the silver screen. Spotlight News Magazine is owned by Atlantic Publicity that just opened a new extension to it : PublicityLosAngeles. Adrienne Papp is a member of the International Press Academy.She is the Founder, CEO and President  of Youthful & Ageless ™, Bringing Information to Billions™, An Honorable Cause™  www.LatestAgeless.com. www.OurMediaVenuesAndCompanies.com, Atlantic Publicity Articles, Latest Ageless, Events Photo Collection, Linked In Profile, Movie Data Base  Profile, Twitter, Instagram, Youthful and Ageless Google+, Atlantic Publicity Google+, Atlantic Publisher Google+, Adrienne Papp Google+, Adrienne Papp Personal Google+, Spotlight News Magazine, Atlantic Publicity Productions, Atlantic Altitude, Altitude Pacific, Atlantic Publicity Photography and Filming, About Adrienne Papp   What Others Say  AtlanticPublicitySEO, BrilliantMarketing365, An Honorable Cause, Academic Research, Knighthood Today,    Youthful and Ageless™. She was knighted and became a Dame in 2010. Her official name is Lady Adrienne Papp and Dame Adrienne Papp. Voting Member of The International Press Academy and The Oscars: Academy of Motion Picture Arts and Sciences. She is the Managing Editorial Director of The Beverly Hills Times Magazine, and Hollywood Weekly. She has a Master of Science in Economics majoring Logistics; an MBA Degree; An International Law, Trade and Finance Postgraduate: Marketing and Advertising Postgraduate from NYU and UCLA. Guest Professor at Oxford University; Director and Producer of TV and Airline On Camera Editorials; Adrienne Papp Enterprises