Shorts Program
5:00pm – Pre-Reception, 5:45pm – Screening

The Loyalist

Director: Minji Kang

A North Korean general checks in on his daughter at a Swiss boarding school to test her loyalty to her motherland.

Into Memory

Director: Derek Franzese

When a dying young man is released from the hospital for hospice, his closest friends and family surprise him with a small celebration of his life to create one last memory for him.

The Girl in the Green Dress

Director: Johanna Goldstein

A surreal drama set in the conservative world of America's 1950s housewives, exploring themes of modern feminism and sexual liberation. Contemporary dance is intertwined with narrative, blurring the lines between reality and fantasy in the vein of The Stepford Wives and Mulholland Drive.

The Doctor is In

Director: Noah Gilbert

A young psychiatrist goes out to lunch with a seasoned colleague. He quickly realizes that his new friend's appetite extends beyond matters of the mind…

And the Wind Falls

Director: Shuming He

Desperate to reunite with her daughter, a cash-strapped motel housekeeper finds a potential answer: a dead guest's bag of money. Millie spends thankless days cleaning up after others as she dreams of overcoming her past and regaining custody of her estranged daughter.

Documentary Shorts Program
6:45pm – Pre-Reception, 7:45pm – Screening

SLAM

Director: Nick Johansson and Robert Larson

SLAM follows an Asian-American man entering his first ever body building competition. After several years of planning and training, we watch our hero's innate desire and drive to be the best at whatever he does, reaching his zenith as he steps on stage to finally bear his brawn. His name is Ricky, people call him SLAM.

Legacy of Exiled NDNZ

Director: Pamela J. Peters

LEGACY OF EXILED NDNZ documents the lives of young American Indians currently living in Los Angeles, California, while functioning as a tribute to the first generation of relocated (exiled) Indians as mandated by the United States Congress through the Relocation Act and managed by the Bureau of Indian Affairs' (BIA) starting in the 1950's.

Olga

Director: Arjun Kamath

A mini documentary about Los Angeles based performing artist Olga Sokolova. This film explores the life of Olga, a spirited performance artist who travelled the world to follow her dreams.

Autonomous

Director: Eriksson and Alexander Rynéus

A new, overwhelming era is approaching from the sidelines. The boundaries between what is real and unreal are becoming increasingly blurred through technological advances. Is there a limit for what can be replaced? Autonomous is an intense, emotional look into a future that is already here.

Feature Program
8:30pm – Pre-Reception, 9:25pm – Screening

Air Sex: The Movie

Director: Jonathan Evans

Part tour documentary, part comedy special, and part exploration of modern sexuality, director Jonathan Evans embarks on one hell of a fun ride as he follows comedian Chris Trew on the raunchy, hilarious coming-to-a-town-near-you social phenomenon known as The Air Sex World Championships.
Industry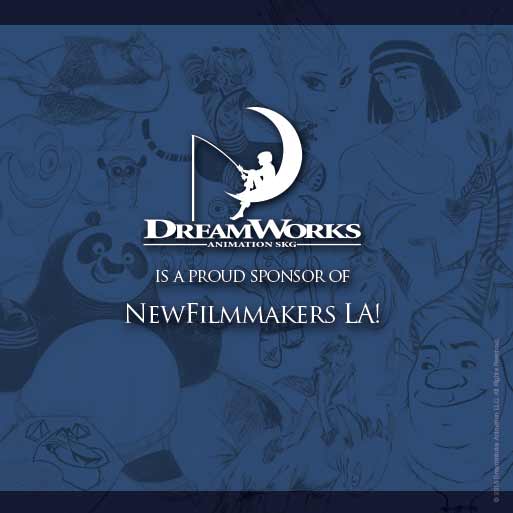 REELPITCH Challenge
The Audience Awards wants to help fund your independent film! Whether you are in the pre-production, production, post production or distribution & outreach phase of producing a film, you are invited to submit your video pitch, teaser or trailer of your film to our REELPITCH Challenge to win your share of $25,000 for audience and jury choice. It is currently free to enter the challenge, so be sure to get your submissions in this week.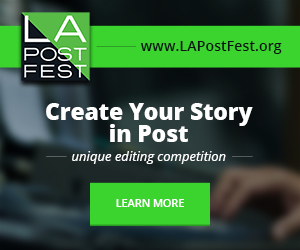 L.A. Post Fest Still Accepting Entries
You've got the skills, now you have the chance to do post production for a professionally shot green screen sci-fi short and have your work judged by industry professionals from such projects as "The Revenant", "Modern Family" and "Star Wars: The Force Awakens" for the 1st Annual L.A. Post Fest editing competition. Winners will receive awards, prizes and have their version mastered and mixed in surround sound and screened at a theater in L.A. All films are due February 7th, 2016 so head to 
www.lapostfest.org
 to get full details.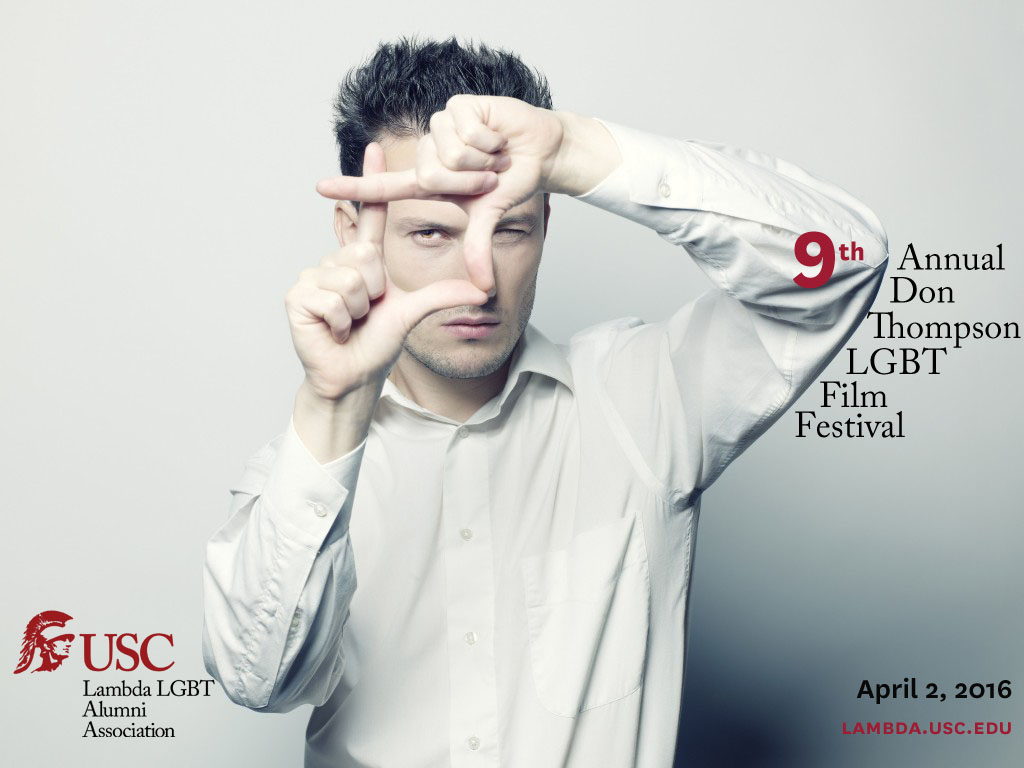 9th Annual Don Thompson LGBT Film Festival
The Festival will be taking place on Saturday, April 2, 2016 at the Ray Stark Family Theatre at USC's School of Cinematic Arts. Submission guidelines can be found on the submissions website: 
http://bit.ly/dtff2016

Inktip
See why producers made 
more than 30 movies
 in 2014 alone from scripts and writers found on 
InkTip
.
Looking for scripts and writers? Register here.
Want to sell your scripts? Register here.
Check out some of the companies who are InkTip members:
ABC, Anonymous Content, APA, CBS Films, HBO Films, ICM, Paradigm, Paramount Pictures, Hallmark Channel, FX, Universal, WME, Echo Lake, Bad Robot, 20th Century Fox, and many, many more.
More than 200 films have been made by producers from scripts and writers found on InkTip.
Audience Awards
NFMLA and The Audience Awards have partnered to bring online audiences the opportunity to see their short films from this January's screening. Beginning January 18, for two weeks January's NFMLA shorts filmmakers will compete for the chance to win a 6-month license to Variety Insight. If can't to make it to this month's screening visit
TheAudienceAwards.com
, where you can vote on your favorite films every day.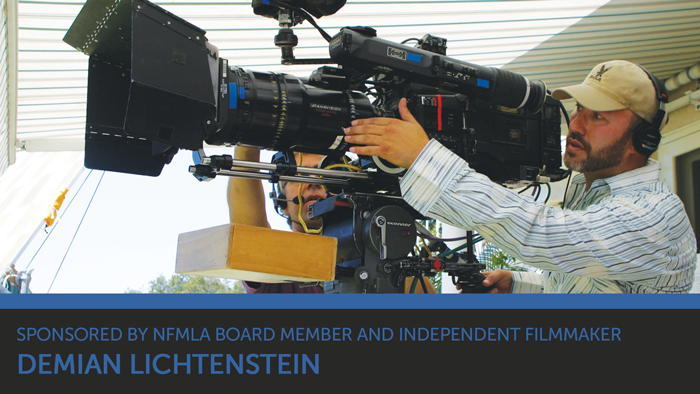 Hollywood Casting and Film
Hollywood Casting and Film (HCandF), the leading professional casting and film production studio that provides aspiring and independent filmmakers with the critical tools needed to discover and audition top talent in Hollywood, is inviting filmmakers to leverage its FREE state-of-the-art casting studios, actor database and camera equipment to launch their filmmaking process. Located in the heart of Los Angeles, Hollywood Casting and Film has the ability to help those on both sides of the camera achieve success. Actors are invited to join their premium service and create a profile to submit for unlimited projects and access quality productions and get more auditions. To get started, go to
www.hollywoodcastingandfilm.com
Backstage
Backstage, the world's most trusted casting resource, is now providing its state-of-the-art online casting tools to NFMLA filmmakers for 
free
. Quickly find quality actors, models, singers, dancers, and more for your films, videos, and script readings. To get started, visit 
http://offers.backstage.com/NFMLA
 to create a free account and post a casting call. Enter code 
NFMLACAST
 at checkout to post your call for talent for free and unlock Backstage's latest tools for managing submissions, corresponding with talent, collaborating with your colleagues, and more.
SAG-AFTRA
Every great film requires talented actors and phenomenal filmmakers. SAG-AFTRA grants filmmakers access to top actors in the industry when their films are produced under SAG-AFTRA contracts. SAG-AFTRA represents more than 165,000 actors, announcers, broadcast journalists, dancers, DJs, news writers, news editors, program hosts, puppeteers, recording artists, singers, stunt performers, voiceover artists and other entertainment and media professionals. Our online production center makes it very easy to become a signatory. We have contracts for every budget and every platform. Our website has membership information and benefits. Learn more about membership and how to make any film or new media project a complete, professional production with SAG-AFTRA, visit: 
SAGAFTRA.org
Film Works
Film Works is about reminding ourselves how valuable the entertainment industry is to Californians, and not just those living and working in Los Angeles. In no other state or country on Earth is the film industry such a pillar of the state economy or bedrock of community life. In large part that's because the economic well-being of all Californian's is tied to the state's entertainment industry, whether or not we consider ourselves "in the biz."
Film Works is supported by a coalition of industry stakeholders from small businesses, local companies, labor organizations, community leaders and concerned citizens who want to take an active role in strengthening community ties to the entertainment industry and keeping California the world's premier place to make films, television shows and commercials.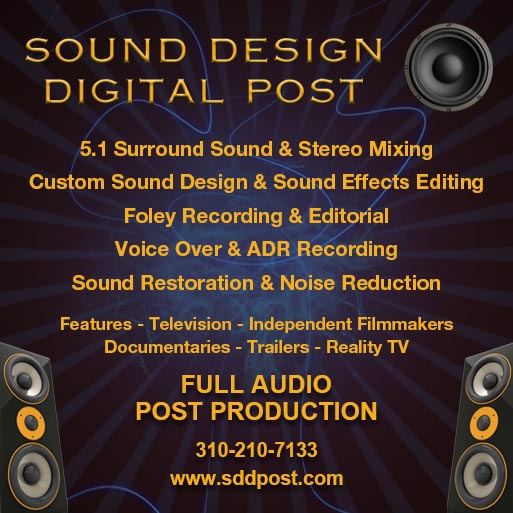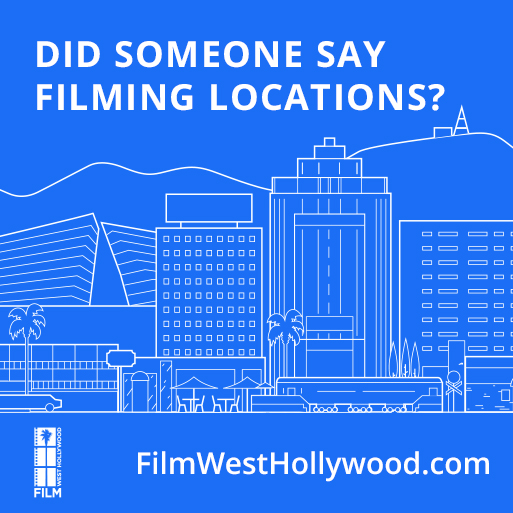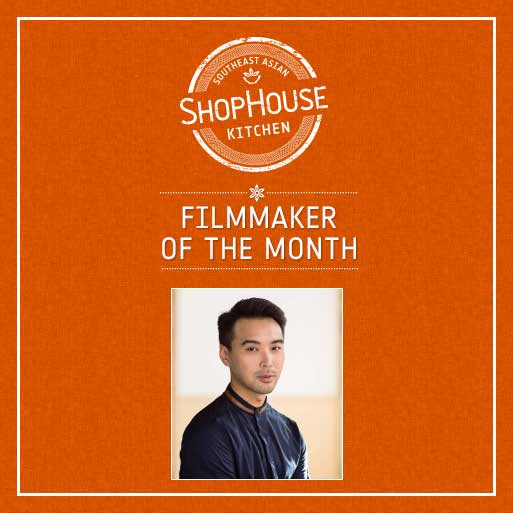 ShopHouse Filmmaker of the Month: Shuming He (As the Wind Falls)
Just as you attempt to create the boldest pictures for your audiences, ShopHouse aims to create the boldest flavors for your mouth. Now you can bring these unique initiatives together throughout the year with the introduction of the ShopHouse Filmmaker of the Month Award. Each month, NewFilmmakers LA will select one currently participating festival filmmaker to receive a free meal for their cast and crew on set, courtesy of ShopHouse.
Adrienne Papp

About the Author of This Article:  Adrienne Papp is a recognized journalist, economist and feature writer, who has written for many publications including Savoir; The Westside Today Publications ; such as Beverly Hills 90210; Malibu Beach; Santa Monica Sun; The Beverly Hills Times; Brentwood News; Bel-Air View ; Celebrity Society ; Celeb Staff ; It Magazine;  Chic Today;  LA2DAY;  West Side Today among many others. She is the President and CEO of Los Angeles / New York-based publicity company, Atlantic Publicity and publishing house, Atlantic Publisher. Adrienne writes about world trends, Quantum Physics, entertainment and interviews celebrities, world leaders, inventors, philanthropists and entrepreneurs. She also owns Atlantic United Films that produces and finances true stories made for theatrical release or the silver screen. Spotlight News Magazine is owned by Atlantic Publicity that just opened a new extension to it : PublicityLosAngeles. Adrienne Papp is a member of the International Press Academy.She is the Founder, CEO and President  of Youthful & Ageless ™, Bringing Information to Billions™, An Honorable Cause™  www.LatestAgeless.com. www.OurMediaVenuesAndCompanies.com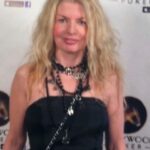 About the Author of This Article:  Adrienne Papp is a recognized journalist, economist and feature writer, who has written for many publications including Savoir; The Westside Today Publications ; such as Beverly Hills 90210; Malibu Beach; Santa Monica Sun; The Beverly Hills Times; Brentwood News; Bel-Air View ; Celebrity Society ; Celeb Staff ; It Magazine;  Chic Today;  LA2DAY;  West Side Today among many others. She is the President and CEO of Los Angeles / New York-based publicity company, Atlantic Publicity and publishing house, Atlantic Publisher. Adrienne writes about world trends, Quantum Physics, entertainment and interviews celebrities, world leaders, inventors, philanthropists and entrepreneurs. She also owns Atlantic United Films that produces and finances true stories made for theatrical release or the silver screen. Spotlight News Magazine is owned by Atlantic Publicity that just opened a new extension to it : PublicityLosAngeles. Adrienne Papp is a member of the International Press Academy.She is the Founder, CEO and President  of Youthful & Ageless ™, Bringing Information to Billions™, An Honorable Cause™  www.LatestAgeless.com. www.OurMediaVenuesAndCompanies.com, Atlantic Publicity Articles, Latest Ageless, Events Photo Collection, Linked In Profile, Movie Data Base  Profile, Twitter, Instagram, Youthful and Ageless Google+, Atlantic Publicity Google+, Atlantic Publisher Google+, Adrienne Papp Google+, Adrienne Papp Personal Google+, Spotlight News Magazine, Atlantic Publicity Productions, Atlantic Altitude, Altitude Pacific, Atlantic Publicity Photography and Filming, About Adrienne Papp   What Others Say  AtlanticPublicitySEO, BrilliantMarketing365, An Honorable Cause, Academic Research, Knighthood Today,    Youthful and Ageless™. She was knighted and became a Dame in 2010. Her official name is Lady Adrienne Papp and Dame Adrienne Papp. Voting Member of The International Press Academy and The Oscars: Academy of Motion Picture Arts and Sciences. She is the Managing Editorial Director of The Beverly Hills Times Magazine, and Hollywood Weekly. She has a Master of Science in Economics majoring Logistics; an MBA Degree; An International Law, Trade and Finance Postgraduate: Marketing and Advertising Postgraduate from NYU and UCLA. Guest Professor at Oxford University; Director and Producer of TV and Airline On Camera Editorials; Adrienne Papp Enterprises