By Adrienne Papp
The Oscars are back!  After a few years where the relevance of Hollywood's glamorous award was being questioned and TV ratings slipped, a new production team, new host, and new stage put the show right back on track.
The new production team of Bill Condon and Laurence Mark created a revitalized feel and renewed look to the ceremony, which resulted in an increase in viewer interest with 13% compared to last year's show.
The new producers really came through on their promise to reinvent the Awards and created something fresh in place of an event that had been seen as stale, overlong and even irrelevant in the era of Twitter, texting and widespread Internet blogs. Instead, we saw an energetic, warmhearted, and glamorous night that displayed a lot of flash and excitement. Out of the ordinary! In my book, this is the ticket into the new world as old patters and rigid ideas are collapsing under their own weight in front of our very eyes.
The new host, a song and dance man, Hugh Jackman, opened the broadcast with a musical routine that made reference to current economic times, but moved on to show business, with the added spontaneity of pulling Anne Hathaway onstage from a front row seat to join him in a duet.  In the old, rules-governed, 'we-cannot-do-that' approach this would have been impossible, and even considered 'inappropriate.' God bless Bill Condon and Laurence Mark for being different!  Framing the stage, overhead hung a shimmering curtain of Swarovski crystals, inspired by the old Coconut Grove where the first Oscars was held thus bringing class back.  When you put class and bohemian together the result is magic! We could use more of that in the world of publishing and entertainment. After all, Hollywood is where rockets are firing out with messages into the world shaping and molding it.
Other changes in the presentation included a lowered stage, placing the orchestra up from the pit, and moving the front rows closer. Hugh Jackman got rave reviews from the audience, and the overall production values were specifically saluted by Slum Dog Millionaire's Danny Boyle during his acceptance speech for Best Director.
Red carpet glamour started with a dazzling array of couture.  Some consensus stunners were Anne Hathaway, the Rachel Getting Married nominee who brought old-fashioned glamour to the carpet in a paillette-laden Armani Privé design gown. Tina Fey rejected her customary black in favor of a plunging platinum Zac Posen gown. Ever-glamorous Penélope Cruz, a Best Supporting Actress nominee for Vicky Cristina Barcelona, cloaked her stunning beauty in a vintage Balmain gown that she claimed she bought years ago spontaneously for a special event. Taraji P. Henson, nominated for supporting actress in Benjamin Button, was regal in Roberto Cavalli tiers set off with a necklace that was among the night's most stunning.
Hollywood's reining couple Brad and Angelina looked glamorous as always, with Angelina's egg-sized emerald earrings creating a buzz for the Best Actress nominee.
A spectacular novelty, adding spice to the show, was a glimpse of previous Oscar winners who saluted the nominees, bringing Sophia Loren, Shirley MacLaine, Eva Marie Saint, Robert DeNiro, Anthony Hopkins and Adrian Brody, among others, back into the spotlight. Another former winner, Joel Grey, 1972's Best Supporting Actor for Cabaret, presented the Oscar posthumously to Heath Ledger for his role in The Dark Knight.
Slumdog Millionaire, a love story that combines artistic ambition with broad commercial appeal, was the big winner, taking home eight awards, including Best Picture. Most Oscar voters believe that if a film is the best of the year, then it must be the best directed and written too: Director Danny Boyle's fictional account of a Mumbai orphan's surprising winning streak on India's version of Who Wants to be a Millionaire also won for direction, adapted screenplay, cinematography, editing, original score, original song and sound mixing, amounting to the evening's sweep.
The Best Supporting Actress winner went to Spain's Penelope Cruz for Vicky Cristina Barcelona, Heath Ledger was posthumously honored for Best Supporting Actor and British star Kate Winslet finally won her Oscar for Best Actress for her role in The Reader. That left Sean Penn the only American winner in a major category, taking home the Best Actor award for his role as the title character in Milk, in what amounted to a mild upset of Mickey Rourke's miraculous comeback.
Among the favorite moments in the show was seeing the wonderful agility of Philippe Petit, Best Documentary winner in Man on Wire, who balanced his brand-new documentary Oscar on his chin. Pure magic.
Afterward, winners and others celebrated in true Hollywood style at the Governor's Ball at the Hollywood Renaissance Hotel, which is adjacent to the Kodak Theatre. It is good to see that Hollywood points us to futuristic, creative people who dare to go outside the ordinary and make a difference. Let's hope that the world follows.
Image courtesy of Oscar.com
______________
About the Writer:  
Adrienne Papp
 is a recognized journalist who has written for many publications including Savoir, Beverly Hills 90210, Malibu Beach, Santa Monica Sun, The Beverly Hills Times, Brentwood News, Bel-Air View and Celebrity Society, among many others. She is the President and CEO of Los Angeles/New York-based publicity companies,
Atlantic Publicity
and
Atlantic Publisher
. Adrienne writes about world trends, Quantum Physics, entertainment and interviews celebrities and world leaders.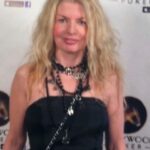 About the Author of This Article:  Adrienne Papp is a recognized journalist, economist and feature writer, who has written for many publications including Savoir; The Westside Today Publications ; such as Beverly Hills 90210; Malibu Beach; Santa Monica Sun; The Beverly Hills Times; Brentwood News; Bel-Air View ; Celebrity Society ; Celeb Staff ; It Magazine;  Chic Today;  LA2DAY;  West Side Today among many others. She is the President and CEO of Los Angeles / New York-based publicity company, Atlantic Publicity and publishing house, Atlantic Publisher. Adrienne writes about world trends, Quantum Physics, entertainment and interviews celebrities, world leaders, inventors, philanthropists and entrepreneurs. She also owns Atlantic United Films that produces and finances true stories made for theatrical release or the silver screen. Spotlight News Magazine is owned by Atlantic Publicity that just opened a new extension to it : PublicityLosAngeles. Adrienne Papp is a member of the International Press Academy.She is the Founder, CEO and President  of Youthful & Ageless ™, Bringing Information to Billions™, An Honorable Cause™  www.LatestAgeless.com. www.OurMediaVenuesAndCompanies.com, Atlantic Publicity Articles, Latest Ageless, Events Photo Collection, Linked In Profile, Movie Data Base  Profile, Twitter, Instagram, Youthful and Ageless Google+, Atlantic Publicity Google+, Atlantic Publisher Google+, Adrienne Papp Google+, Adrienne Papp Personal Google+, Spotlight News Magazine, Atlantic Publicity Productions, Atlantic Altitude, Altitude Pacific, Atlantic Publicity Photography and Filming, About Adrienne Papp   What Others Say  AtlanticPublicitySEO, BrilliantMarketing365, An Honorable Cause, Academic Research, Knighthood Today,    Youthful and Ageless™. She was knighted and became a Dame in 2010. Her official name is Lady Adrienne Papp and Dame Adrienne Papp. Voting Member of The International Press Academy and The Oscars: Academy of Motion Picture Arts and Sciences. She is the Managing Editorial Director of The Beverly Hills Times Magazine, and Hollywood Weekly. She has a Master of Science in Economics majoring Logistics; an MBA Degree; An International Law, Trade and Finance Postgraduate: Marketing and Advertising Postgraduate from NYU and UCLA. Guest Professor at Oxford University; Director and Producer of TV and Airline On Camera Editorials; Adrienne Papp Enterprises