Akin Omotoso's rom com 'Tell Me Sweet Something' selected for Pan African Film Festival
c's latest feature Tell Me Sweet Something was a box office hit in South Africa. It was also released across the continent to much praise and has been nominated for seven awards in the upcoming Africa Magic Viewer Choice Awards including Best Film and Best Director. This well loved film will have its US premiere at The Pan African Film Festival.
'Tell Me Sweet Something' is about Moratiwa (Nomzamo Mbatha) an aspiring novelist with writer's block. She hasn't had much luck with love ever since her ex-boyfriend Norman went out to buy milk and never came back. Moratiwa now runs a second-hand bookshop in the hippest most vibrant part of the new Johannesburg, unfortunately in the glamorous world of it girls and boys; books are not 'a thing'. Tired of having a recluse as a best friend, Tashaka (Thishiwe Ziqubu) convinces her to party up a storm at a new club in the city; it is here that she meets South Africa's no.1 celebrity model Nat Masilo (Maps Maponyane) or as she nicknames him "The 45 Foot Man" on account of a huge billboard in which he features that is (in) conveniently situated directly opposite her bookshop.
They exchange small talk and Moratiwa isn't impressed that Nat doesn't read books. As she tells Tashaka: "He's a model, what would we talk about?" Tashaka replies: "Who says you have to talk? Against all the odds, Nat begins to court Moratiwa. Two different worlds collide in this charming, funny, romantic and very sweet film showing a side of Johannesburg that is rarely seen: The City of Gold as a City Of Love. Will they or won't they? As Moratiwa says to Nat: "I am writing a love story." Nat says: "Will they get together?"  Moratiwa replies 'I haven't written the ending yet." 
This entertaining romantic comedy is filled with a talented fresh cast. Nomzamo Mbatha, who plays Moratiwa, is the face of Neutrogena and was recently nominated as the Trendsetting Celebrity of The Year in The South African Of The Year Awards. Maps Maponyane who plays Moratiwa's love interest, Nat. Maps is mainly known for his works as a model, TV presenter, actor and writer and has won multiple awards including Cosmo's Sexiest Man.
Akin Omotoso is the visionary behind Tell Me Sweet Something. Akin studied drama at The University of Cape Town and won The Standard Bank Young Artist Of The Year. He won Best Director at The South African Film and Television Awards for his role as a director on A Place Called Home. However, Akin is mainly known for producing and directing feature films. Before 'Tell Me Sweet Something' Akin worked on 'God Is African' and the award winning film'Man on Ground'. Akin's next film, 'Vaya' is currently in post production. 'Vaya' weaves three separate plots that intersect in a gripping and deeply moving story about coming to the city and struggling to survive. It is a very different than Akin's other films, because it is based on true stories using real homeless people to create a realistic and gritty film. In the 'Vaya' four strangers bound for Johannesburg board the same train each with their own mission. They never meet but one event will irrevocably change their lives forever. Undoubtedly, Akin's biggest project so far has been 'Tell Me Sweet Something'. The romantic comedy was a major success in the box office and even competed against popular international films such as 'The SouthPaw' and 'Fantastic Four'.
About the Author of This Article:  Adrienne Papp is a recognized journalist, economist and feature writer, who has written for many publications including Savoir; The Westside Today Publications ; such as Beverly Hills 90210; Malibu Beach; Santa Monica Sun; The Beverly Hills Times; Brentwood News; Bel-Air View ; Celebrity Society ; Celeb Staff ; It Magazine;  Chic Today;  LA2DAY;  West Side Today among many others. She is the President and CEO of Los Angeles / New York-based publicity company, Atlantic Publicity and publishing house, Atlantic Publisher. Adrienne writes about world trends, Quantum Physics, entertainment and interviews celebrities, world leaders, inventors, philanthropists and entrepreneurs. She also owns Atlantic United Films that produces and finances true stories made for theatrical release or the silver screen. Spotlight News Magazine is owned by Atlantic Publicity that just opened a new extension to it : PublicityLosAngeles. Adrienne Papp is a member of the International Press Academy.She is the Founder, CEO and President  of Youthful & Ageless ™, Bringing Information to Billions™, An Honorable Cause™  www.LatestAgeless.com. www.OurMediaVenuesAndCompanies.com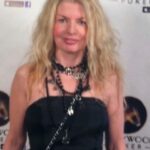 About the Author of This Article:  Adrienne Papp is a recognized journalist, economist and feature writer, who has written for many publications including Savoir; The Westside Today Publications ; such as Beverly Hills 90210; Malibu Beach; Santa Monica Sun; The Beverly Hills Times; Brentwood News; Bel-Air View ; Celebrity Society ; Celeb Staff ; It Magazine;  Chic Today;  LA2DAY;  West Side Today among many others. She is the President and CEO of Los Angeles / New York-based publicity company, Atlantic Publicity and publishing house, Atlantic Publisher. Adrienne writes about world trends, Quantum Physics, entertainment and interviews celebrities, world leaders, inventors, philanthropists and entrepreneurs. She also owns Atlantic United Films that produces and finances true stories made for theatrical release or the silver screen. Spotlight News Magazine is owned by Atlantic Publicity that just opened a new extension to it : PublicityLosAngeles. Adrienne Papp is a member of the International Press Academy.She is the Founder, CEO and President  of Youthful & Ageless ™, Bringing Information to Billions™, An Honorable Cause™  www.LatestAgeless.com. www.OurMediaVenuesAndCompanies.com, Atlantic Publicity Articles, Latest Ageless, Events Photo Collection, Linked In Profile, Movie Data Base  Profile, Twitter, Instagram, Youthful and Ageless Google+, Atlantic Publicity Google+, Atlantic Publisher Google+, Adrienne Papp Google+, Adrienne Papp Personal Google+, Spotlight News Magazine, Atlantic Publicity Productions, Atlantic Altitude, Altitude Pacific, Atlantic Publicity Photography and Filming, About Adrienne Papp   What Others Say  AtlanticPublicitySEO, BrilliantMarketing365, An Honorable Cause, Academic Research, Knighthood Today,    Youthful and Ageless™. She was knighted and became a Dame in 2010. Her official name is Lady Adrienne Papp and Dame Adrienne Papp. Voting Member of The International Press Academy and The Oscars: Academy of Motion Picture Arts and Sciences. She is the Managing Editorial Director of The Beverly Hills Times Magazine, and Hollywood Weekly. She has a Master of Science in Economics majoring Logistics; an MBA Degree; An International Law, Trade and Finance Postgraduate: Marketing and Advertising Postgraduate from NYU and UCLA. Guest Professor at Oxford University; Director and Producer of TV and Airline On Camera Editorials; Adrienne Papp Enterprises