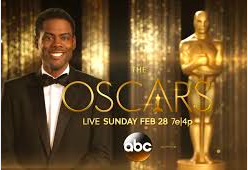 Six Oscar
® 
Winners Join Presenter Line Up
Posted by Adrienne Papp
Oscars® producers David Hill and Reginald Hudlin announced today a third slate of presenters for the 88th Oscars telecast. The Oscars, hosted by Chris Rock, will air live Oscar® Sunday, February 28, on ABC.
The presenters, including several Oscar winners, are:
Patricia Arquette
Abraham Attah
Cate Blanchett
Emily Blunt
Louis C.K.
Common
Russell Crowe
Jennifer Garner
Louis Gossett, Jr.
Dev Patel
Eddie Redmayne
Daisy Ridley
Sarah Silverman
Sofia Vergara
"Through their work, these artists have shown us the unique, transformative power of cinema," said Hill and Hudlin. "We are delighted they will be joining us on the Oscars stage this year."
Previously announced presenters and performers include:
Steve Carell
Priyanka Chopra
Benicio del Toro
Tina Fey
Whoopi Goldberg
Kevin Hart
Byung-hun Lee
Jared Leto
Julianne Moore
Olivia Munn
Margot Robbie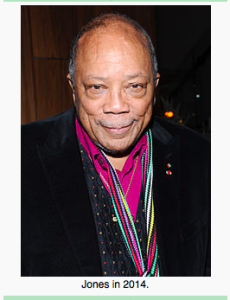 Jason Segel
Andy Serkis
J.K. Simmons
Sam Smith
Charlize Theron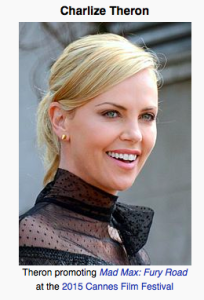 Jacob Tremblay
Kerry Washington
The Weeknd
Pharrell Williams
Reese Witherspoon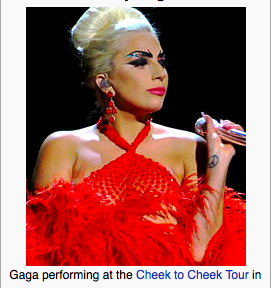 The 88th Oscars will be held on Sunday, February 28, at the Dolby Theatre® at Hollywood & Highland Center® in Hollywood, and will be televised live by the ABC Television Network at 7 p.m. ET/4 p.m. PT. The Oscar presentation also will be televised live in more than 225 countries and territories worldwide.    
About the Author of This Article: 
 Adrienne Papp
 is a recognized journalist, economist and feature writer, who has written for many publications including 
Savoir;
The Westside Today Publications ;
 such as 
Beverly Hills 90210;
Malibu Beach;
Santa Monica Su
n;
The Beverly Hills Times;
Brentwood News;
Bel-Air View
 ; 
Celebrity Society
 ; 
Celeb Staff ; 
It Magazine; 
Chic Today; 
LA2DAY; 
West Side Today
among many others. She is the President and CEO of Los Angeles / New York-based publicity company, 
Atlantic Publicity
 and publishing house, 
Atlantic Publisher
. Adrienne writes about world trends, 
Quantum Physics
, entertainment and interviews celebrities, world leaders, inventors, philanthropists and entrepreneurs. She also owns 
Atlantic United Films
 that produces and finances true stories made for theatrical release or the silver screen. 
Spotlight News Magazine
is owned by 
Atlantic Publicity
 that just opened a new extension to it : 
PublicityLosAngeles
. 
Adrienne Papp
 is a member of the 
International Press Academy
.She is the Founder, CEO and President  of 
Youthful & Ageless ™, Bringing Information to Billions™, An Honorable Cause™  www.LatestAgeless.com. www.OurMediaVenuesAndCompanies.com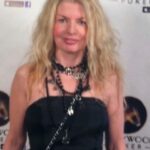 About the Author of This Article:  Adrienne Papp is a recognized journalist, economist and feature writer, who has written for many publications including Savoir; The Westside Today Publications ; such as Beverly Hills 90210; Malibu Beach; Santa Monica Sun; The Beverly Hills Times; Brentwood News; Bel-Air View ; Celebrity Society ; Celeb Staff ; It Magazine;  Chic Today;  LA2DAY;  West Side Today among many others. She is the President and CEO of Los Angeles / New York-based publicity company, Atlantic Publicity and publishing house, Atlantic Publisher. Adrienne writes about world trends, Quantum Physics, entertainment and interviews celebrities, world leaders, inventors, philanthropists and entrepreneurs. She also owns Atlantic United Films that produces and finances true stories made for theatrical release or the silver screen. Spotlight News Magazine is owned by Atlantic Publicity that just opened a new extension to it : PublicityLosAngeles. Adrienne Papp is a member of the International Press Academy.She is the Founder, CEO and President  of Youthful & Ageless ™, Bringing Information to Billions™, An Honorable Cause™  www.LatestAgeless.com. www.OurMediaVenuesAndCompanies.com, Atlantic Publicity Articles, Latest Ageless, Events Photo Collection, Linked In Profile, Movie Data Base  Profile, Twitter, Instagram, Youthful and Ageless Google+, Atlantic Publicity Google+, Atlantic Publisher Google+, Adrienne Papp Google+, Adrienne Papp Personal Google+, Spotlight News Magazine, Atlantic Publicity Productions, Atlantic Altitude, Altitude Pacific, Atlantic Publicity Photography and Filming, About Adrienne Papp   What Others Say  AtlanticPublicitySEO, BrilliantMarketing365, An Honorable Cause, Academic Research, Knighthood Today,    Youthful and Ageless™. She was knighted and became a Dame in 2010. Her official name is Lady Adrienne Papp and Dame Adrienne Papp. Voting Member of The International Press Academy and The Oscars: Academy of Motion Picture Arts and Sciences. She is the Managing Editorial Director of The Beverly Hills Times Magazine, and Hollywood Weekly. She has a Master of Science in Economics majoring Logistics; an MBA Degree; An International Law, Trade and Finance Postgraduate: Marketing and Advertising Postgraduate from NYU and UCLA. Guest Professor at Oxford University; Director and Producer of TV and Airline On Camera Editorials; Adrienne Papp Enterprises