YOU, TALKING TO ME
Lessons I Learned Along the Celebrity Trail
A Book by Lawrence Grobel
Posted by Adrienne Papp 
When Lawrence Grobel appeared on Marc Maron's WTF podcast, Maron asked him, "You've talked to practically everybody who's anybody; what have you learned from them?" You, Talking to Me is his answer. It's a compilation of the lessons gleaned from years spent interviewing and profiling hundreds of the most iconic, heroic, famous, controversial, and reclusive people on the planet for the N.Y. Times, Newsday, the L.A. Times, the Chicago Tribune; for magazines like Playboy, Redbook, Details, Rolling Stone, Reader's Digest, and the Saturday Evening Post; and for many of his 25 books. Here's some of what he learned:
Why Mel Gibson is convinced he won't go to hell. Who Miles Davis wished to strangle. Why Jake Gyllenhaal is so protected. Why Rodney Dangerfield was so proud of his genitalia. Why Goldie Hawn was down on her knees in apology. What prisoner caused Dolly Parton to lose her cool. What Buster Keaton taught Lucille Ball about comedy. How artist Paul McCarthy turned a lie into a profound truth. Who Kiefer Sutherland lassoed to prove a point. What Gov. Jesse Ventura's wife thought of his telling the world he wanted to be reincarnated as a 38DD bra. What legal document journalists are asked to sign before speaking to Barbra Streisand. What enraged Coach Bob Knight to the point of violence at a journalist. What made Cher cry.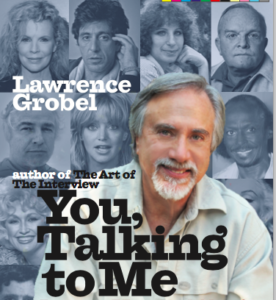 How Robert Mitchum revealed his anti-Semitism. What made Jeff Daniels quit golf after finally breaking 80. How Luciano Pavarotti defended the insult that he had a "stupid, ugly face." Why most of Halle Berry's childhood memories are sad. How Anthony Kiedis' dad used him as a drug mule. What Lily Tomlin knew as a child about grown-ups. Why Anthony Hopkins is so angry. The narcissism of James Ellroy and Ray Bradbury. David Duchovny's favorite porn star. What writer humbles James Franco. How to flatter Jerry Lewis. What impresses Warren Beatty. Christopher Walken's trade secrets. Why James Spader is such a smart aleck. What Father Andrew Greeley really thought about nuns. How Farrah Fawcett and Sandra Bullock handled being robbed. What Jim Carrey knows about the secret life of plants. What James Earl Jones has against 'Black is Beautiful.' Who Jeff Bridges thought was great. Why Allen Ginsberg liked to kiss strange men on the lips. Norman Mailer's distinction between stupid vs. dumb people. Truman Capote's take on a masterpiece. Richard Feynman's dislike of his Nobel Prize. Why Joyce Carol Oates can't stop writing.
Grobel has taken what he has learned from these people and turned them into universal lessons that can be applied to everyday life.
"Lawrence Grobel is one genius of an interviewer. Now he tells his behind the scenes tales, the kind of stories that reporters tell each other on boozy eves. I'm adopting this book for my Columbia University journalism course." — New York Times reporter Claudia Dreifus

      You, Talking to Me is available as an eBook and paperback on Amazon.
Lawrence Grobel is available for interviews and can be reached at contact@lawrencegrobel.com. Or at 323-851-9652 . He also has a Facebook page
A Live Interview with Larry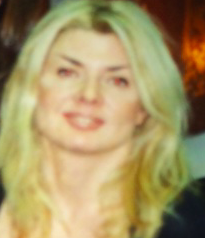 About the Author of This Article:  Adrienne Papp is a recognized journalist, economist and feature writer, who has written for many publications including Savoir; The Westside Today Publications ; such as Beverly Hills 90210; Malibu Beach; Santa Monica Sun; The Beverly Hills Times; Brentwood News; Bel-Air View ; Celebrity Society ; Celeb Staff ; It Magazine;  Chic Today;  LA2DAY;  West Side Today among many others. She is the President and CEO of Los Angeles / New York-based publicity company, Atlantic Publicity and publishing house, Atlantic Publisher. Adrienne writes about world trends, Quantum Physics, entertainment and interviews celebrities, world leaders, inventors, philanthropists and entrepreneurs. She also owns Atlantic United Films that produces and finances true stories made for theatrical release or the silver screen. Spotlight News Magazine is owned by Atlantic Publicity that just opened a new extension to it : PublicityLosAngeles. Adrienne Papp is a member of the International Press Academy.She is the Founder, CEO and President  of Youthful & Ageless ™, Bringing Information to Billions™, An Honorable Cause™  www.LatestAgeless.com. www.OurMediaVenuesAndCompanies.com, Atlantic Publicity Articles, Latest Ageless, Events Photo Collection, Linked In Profile, Movie Data Base  Profile, Twitter, Instagram, Youthful and Ageless Google+, Atlantic Publicity Google+, Atlantic Publisher Google+, Adrienne Papp Google+, Adrienne Papp Personal Google+, Spotlight News Magazine, Atlantic Publicity Productions, Atlantic Altitude, Altitude Pacific, Atlantic Publicity Photography and Filming, About Adrienne Papp   What Others Say  AtlanticPublicitySEO, BrilliantMarketing365, An Honorable Cause, Academic Research, Knighthood Today,    Youthful and Ageless™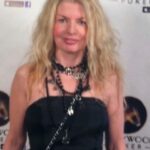 About the Author of This Article:  Adrienne Papp is a recognized journalist, economist and feature writer, who has written for many publications including Savoir; The Westside Today Publications ; such as Beverly Hills 90210; Malibu Beach; Santa Monica Sun; The Beverly Hills Times; Brentwood News; Bel-Air View ; Celebrity Society ; Celeb Staff ; It Magazine;  Chic Today;  LA2DAY;  West Side Today among many others. She is the President and CEO of Los Angeles / New York-based publicity company, Atlantic Publicity and publishing house, Atlantic Publisher. Adrienne writes about world trends, Quantum Physics, entertainment and interviews celebrities, world leaders, inventors, philanthropists and entrepreneurs. She also owns Atlantic United Films that produces and finances true stories made for theatrical release or the silver screen. Spotlight News Magazine is owned by Atlantic Publicity that just opened a new extension to it : PublicityLosAngeles. Adrienne Papp is a member of the International Press Academy.She is the Founder, CEO and President  of Youthful & Ageless ™, Bringing Information to Billions™, An Honorable Cause™  www.LatestAgeless.com. www.OurMediaVenuesAndCompanies.com, Atlantic Publicity Articles, Latest Ageless, Events Photo Collection, Linked In Profile, Movie Data Base  Profile, Twitter, Instagram, Youthful and Ageless Google+, Atlantic Publicity Google+, Atlantic Publisher Google+, Adrienne Papp Google+, Adrienne Papp Personal Google+, Spotlight News Magazine, Atlantic Publicity Productions, Atlantic Altitude, Altitude Pacific, Atlantic Publicity Photography and Filming, About Adrienne Papp   What Others Say  AtlanticPublicitySEO, BrilliantMarketing365, An Honorable Cause, Academic Research, Knighthood Today,    Youthful and Ageless™. She was knighted and became a Dame in 2010. Her official name is Lady Adrienne Papp and Dame Adrienne Papp. Voting Member of The International Press Academy and The Oscars: Academy of Motion Picture Arts and Sciences. She is the Managing Editorial Director of The Beverly Hills Times Magazine, and Hollywood Weekly. She has a Master of Science in Economics majoring Logistics; an MBA Degree; An International Law, Trade and Finance Postgraduate: Marketing and Advertising Postgraduate from NYU and UCLA. Guest Professor at Oxford University; Director and Producer of TV and Airline On Camera Editorials; Adrienne Papp Enterprises