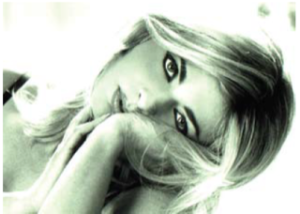 By Adrienne Papp
 As a Hollywood journalist, I've attended a lot of awards ceremonies and seen a lot of amazing things in the celebrity world, but I've never seen an awards show that served as the showcase for a marriage proposal, like the 70thannual Emmy Awards broadcast at the Microsoft Theater did on Monday night.
But there it was. In one of the shining moments of the NBC broadcast. The director of the Oscars live show, Glen Weiss, while accepting his award for Outstanding Directing for a Variety Special, addressed his partner in his speech.
He started by paying tribute to his mother, who, he said, had passed away two weeks ago. "Mom always believed in finding the sunshine in things, and she adored my girlfriend, Jan," Weiss said.
He was referring to Jan Svendsen and added "You wonder why I don't like to call you my girlfriend? Because I want to call you my wife."
Svendsen's jaw dropped, as did the jaws of most of the audience, and she said yes before Weiss had even popped the question. Once she arrived onstage, to full audience standing ovation, Weiss told her, "This is the ring that my dad put on my mom's finger 67 years ago."
He knelt and said, "Will you marry me?" She, of course, said yes a second time, and the couple walked offstage with his Emmy and the hearts of all those in attendance.
As for the actual awards ceremonies themselves, things kicked off with somewhat topical musical number, addressing the issue of diversity in television with a song called "We Solved It. Considering the nominee list for 2018 was "the most diverse in history," the performers, including Kate McKinnon, Kenan Thompson, Sterling K. Brown, and Kristen Bell, felt that enough progress had been made on the diversity issue to have some playful fun with the topic.
With Netflix the heavily nominated elephant in the room there were also references to its ascension in the TV medium. "Netflix will spend $8 billion on programming. They now have 700 original series, which makes me realize that the show I pitched them must have really sucked," cohost Colin Jost said. "It's like being turned down for a CVS rewards card."
The Emmy Awards are often criticized for being predictable, and with this year's ceremony, there were some expected winners and also a good number of unexpected winners to keep things interesting and show the changes that are constantly occurring in the television industry.
"This wasn't supposed to happen," said Claire Foy, lead actress in a drama winner for "The Crown," during her speech, commenting on one of the evening's surprise wins. With Foy winning, and not Elisabeth Moss (for "The Handmaid's Tale") or Sandra Oh (for "Killing Eve") the Emmys show that the presumptive favorite isn't always a sure thing with voters.
One show that ended having a very disappointing night was "Atlanta." Nominated for 16 Emmys, the most of any comedy series, the second-year FX program came away empty-handed Monday night, losing early and then often to Amazon Studios' "The Marvelous Mrs. Maisel." Early handicappers predicted that "Atlanta" would win the award for best comedy series prize, but Amy Sherman-Palladino's "Mrs. Maisel," took the top prize for comedy, and also took home seven other Emmys this year, including prizes for lead actress Rachel Brosnahan, supporting actress Alex Borstein, and writing and directing honors for Sherman-Palladino. Many Hollywood prognosticators also had Donald Glover repeating for best lead actor in a comedy, but it's hard to argue with Bill Hader winning that Emmy for "Barry," deftly playing "Barry's" morally conflicted hit man and aspiring actor. Hader's cast mate Henry Winkler, finally earned his first Emmy, for supporting actor, and was the awards' least surprising win and, guessing from the standing ovation he received, one of the night's crowd favorites. Winkler was probably the most excited winner on Monday night. More than 40 years after his first Emmy nomination, he finally got the winning call and the statuette.
"Oh, my god. Oh, my god. Oh, my god!" said the elated Winkler, now 72, leaping onto the stage to accept his award for outstanding supporting actor in a comedy series, bringing the audience to its feet. He played Gene Cousineau on HBO's dark comedy "Barry."
"I wrote this 43 years ago," he said of his acceptance speech. Winkler was first nominated in 1976 for his role as Arthur Fonzarelli, who personified teen cool in a black leather jacket on "Happy Days."
"I can't stop yet," Winkler said as his time wound down. "My wife, Stacey, oh, my god. My cast and crew, and the kids! Kids! Jed, Zoe and Max, you can go to bed now! Daddy won!"
As far as dramas were concerned, "Game of Thrones" had piled up the most nominations this year, so its series victory, on the heels of so many other Emmy wins over the series run, was one of the more predictable wins of the night. Some television enthusiasts saw this as a lost opportunity to send out "The Americans" at the top of its game, in addition to the Emmys won by the show's star Matthew Rhys and writers Joel Fields and Joe Weisberg.  Other prognosticators had "The Handmaid's Tale" in the running for the top drama award, after for a solid second season that explored the moral decay of its near-future dystopia.
There have now been 70 Emmy Awards ceremonies. As they celebrated those decades throughout this year's telecast, with jokes like, "Things were very different back in 1949, when the awards launched, gas was 17 cents a gallon, and a new home cost $7,000." Certainly over the course of those 70 years, the Academy has had some high and low points, celebrating the best that television has to offer in an era when the smaller screen now is just as prestigious an entertainment medium as the Big Screen.  Over all this time we're reminded that "The Wire" never won an Emmy, for example, nor did "Star Trek: The Next Generation." Breezy lightweight sitcoms like "Two and a Half Men" won nine of them. As we've learned over time, you can't account for voter's tastes sometimes.
Through the entire 3-hour broadcast hosts Colin Jost and Michael Che bantered about Emmys trivia and Hollywood's racial disparities, some of which were on the money, and some of which fell awkwardly flat. Even a short video in which Che gave "Reparations Emmys" to black performers snubbed in decades past, didn't work as effectively as it could have.  "Our network NBC has the most nominations of any broadcast network," Mr. Che said at one point. "Which is kind of like being the sexiest person on life support."
Right now, Hollywood is struggling with new technologies, with Netflix now becoming a dominant force, and dealing with social issues, diversity and the #MeToo movement. But no matter how many jokes you write making fun of the industry, its important to remember that this is still a medium that serves up entertainment, and many of the very high quality shows are now being produced by networks elevate the quality of entertainment we're getting in what is maybe the best era ever for television programming. No longer the unattractive stepchild to feature films, television can hold its own with the best big screen programming and major actors no longer consider it s step down in taking a leading TV acting role.
List of Emmy Nominees and Winners
Outstanding supporting actor in a comedy series
Louie Anderson," Baskets"
Alec Baldwin, "Saturday Night Live"
Tituss Burgess, "Unbreakable Kimmy Schmidt"
Brian Tyree Henry, "Atlanta"
Tony Shalhoub, "The Marvelous Mrs. Maisel"
Kenan Thompson, "Saturday Night Live"
Henry Winkler, "Barry" *WINNER
Outstanding supporting actress in a comedy series
Zazie Beetz, "Atlanta"
Alex Borstein, "The Marvelous Mrs. Maisel" *WINNER
Aidy Bryant, "Saturday Night Live"
Betty Gilpin, "GLOW"
Leslie Jones, "Saturday Night Live"
Kate McKinnon, "Saturday Night Live"
Laurie Metcalf, "Roseanne"
Megan Mullally, "Will & Grace"
Outstanding lead actor in a limited series or TV movie
Antonio Banderas, "Genius: Picasso"
Darren Criss, "The Assassination of Gianni Versace: American Crime Story" *WINNER
Benedict Cumberbatch, "Patrick Melrose"
Jeff Daniels, "The Looming Tower"
John Legend, "Jesus Christ Superstar Live in Concert"
Jesse Plemons, "USS Callister (Black Mirror)"
Outstanding lead actress in a limited series or TV movie
Jessica Biel, "The Sinner"
Laura Dern, "The Tale"
Michelle Dockery, "Godless"
Edie Falco, "Law & Order True Crime: The Menendez Murders"
Regina King, "Seven Seconds" *WINNER
Sarah Paulson, "American Horror Story: Cult"
Outstanding lead actor in a comedy series
Anthony Anderson, "Black-ish"
Ted Danson, "The Good Place"
Larry David, "Curb Your Enthusiasm"
Donald Glover, "Atlanta"
Bill Hader, "Barry" *WINNER
William H. Macy, "Shameless"
Outstanding lead actress in a comedy series
Pamela Adlon, "Better Things"
Rachel Brosnahan, "The Marvelous Mrs. Maisel" *WINNER
Allison Janney, "Mom"
Issa Rae, "Insecure"
Tracee Ellis Ross, "Black-ish"
Lily Tomlin, "Grace and Frankie"
Outstanding supporting actress in a limited series or movie
Sara Bareilles, "Jesus Christ Superstar Live In Concert"
Penelope Cruz, "The Assassination of Gianni Versace: American Crime Story"
Judith Light, "The Assassination of Gianni Versace: American Crime Story"
Adina Porter, "American Horror Story: Cult"
Merritt Wever, "Godless" *WINNER
Letitia Wright," Black Mirror (Black Museum)"
Outstanding supporting actor in a limited series or movie
Jeff Daniels, "Godless" *WINNER
Brandon Victor Dixon," Jesus Christ Superstar Live in Concert"
John Leguizamo, "Waco"
Ricky Martin, "The Assassination of Gianni Versace: American Crime Story"
Edgar Ramirez, "The Assassination of Gianni Versace: American Crime Story"
Michael Stuhlbarg, "The Looming Tower"
Finn Wittrock, "The Assassination of Gianni Versace: American Crime Story"
Outstanding lead actor in a drama series
Jason Bateman, "Ozark"
Sterling K. Brown, "This Is Us"
Ed Harris, "Westworld"
Matthew Rhys, "The Americans" *WINNER
Milo Ventimiglia, "This Is Us"
Jeffrey Wright, "Westworld"
Outstanding lead actress in a drama series
Claire Foy, "The Crown" *WINNER
Tatiana Maslany, "Orphan Black"
Elisabeth Moss, "The Handmaid's Tale"
Sandra Oh, "Killing Eve"
Keri Russell, "The Americans"
Evan Rachel Wood, "Westworld"
Outstanding supporting actor in a drama series
Nikolaj Coster-Waldau, "Game of Thrones"
Peter Dinklage, "Game of Thrones" *WINNER
Joseph Fiennes, "The Handmaid's Tale"
David Harbour, "Stranger Things"
Mandy Patinkin, "Homeland"
Matt Smith, "The Crown"
Outstanding supporting actress in a drama series
Alexis Bledel, "The Handmaid's Tale"
Millie Bobby Brown, "Stranger Things"
Ann Dowd, "The Handmaid's Tale"
Lena Headey,"Game of Thrones"
Vanessa Kirby, "The Crown"
Thandie Newton, "Westworld" *WINNER
Yvonne Strahovski, "The Handmaid's Tale"
Outstanding reality/competition series
"The Amazing Race"
"American Ninja Warrior"
"Project Runway"
"RuPaul's Drag Race" *WINNER
"Top Chef"
"The Voice"
Outstanding variety sketch series
"At Home with Amy Sedaris"
"Drunk History"
"I Love You, America"
"Portlandia"
"Saturday Night Live" *WINNER
"Tracey Ullman's Show"
Outstanding variety talk series
"Full Frontal with Samantha Bee"
"Jimmy Kimmel Live!"
"Last Week Tonight with John Oliver" *WINNER
"The Daily Show with Trevor Noah"
"The Late Late Show with James Corden"
"The Late Show with Stephen Colbert"
Outstanding limited Series
"The Alienist"
"The Assassination of Gianni Versace: American Crime Story" *WINNER
"Genius: Picasso"
"Godless"
"Patrick Melrose"
Outstanding comedy series
"Atlanta"
"Barry"
"Black-ish"
"Curb Your Enthusiasm"
"GLOW"
"The Marvelous Mrs. Maisel" *WINNER
"Silicon Valley"
"Unbreakable Kimmy Schmidt"
Outstanding drama series
"Game of Thrones" *WINNER
"The Handmaid's Tale"
"Stranger Things"
"The Americans"
"This Is Us"
"Westworld"
About the Author of This Article:  Adrienne Papp is a recognized journalist, economist and feature writer, who has written for many publications including Savoir; The Westside Today Publications ; such as Beverly Hills 90210; Malibu Beach; Santa Monica Sun; The Beverly Hills Times; Brentwood News; Bel-Air View ; Celebrity Society ; Celeb Staff ; It Magazine;  Chic Today;  LA2DAY;  West Side Today among many others. She is the President and CEO of Los Angeles / New York-based publicity company, Atlantic Publicity and publishing house, Atlantic Publisher. Adrienne writes about world trends, Quantum Physics, entertainment and interviews celebrities, world leaders, inventors, philanthropists and entrepreneurs. She also owns Atlantic United Films that produces and finances true stories made for theatrical release or the silver screen. Spotlight News Magazine is owned by Atlantic Publicity that just opened a new extension to it : PublicityLosAngeles. Adrienne Papp is a member of the International Press Academy.She is the Founder, CEO and President  of Youthful & Ageless ™, Bringing Information to Billions™, An Honorable Cause™  www.LatestAgeless.com. www.OurMediaVenuesAndCompanies.com, Atlantic Publicity Articles, Latest Ageless, Events Photo Collection, Linked In Profile, Movie Data Base  Profile, Twitter, Instagram, Youthful and Ageless Google+, Atlantic Publicity Google+, Atlantic Publisher Google+, Adrienne Papp Google+, Adrienne Papp Personal Google+, Spotlight News Magazine, Atlantic Publicity Productions, Atlantic Altitude, Altitude Pacific, Atlantic Publicity Photography and Filming, About Adrienne Papp   What Others Say  AtlanticPublicitySEO, BrilliantMarketing365, An Honorable Cause, Academic Research, Knighthood Today,    Youthful and Ageless™. She was knighted and became a Dame in 2010. Her official name is Lady Adrienne Papp and Dame Adrienne Papp. Voting Member of The International Press Academy and The Oscars: Academy of Motion Picture Arts and Sciences. She is the Managing Editorial Director of The Beverly Hills Times Magazine, and Hollywood Weekly. She has a Master of Science in Economics majoring Logistics; an MBA Degree; An International Law, Trade and Finance Postgraduate: Marketing and Advertising Postgraduate from NYU and UCLA. Guest Professor at Oxford University; Director and Producer of TV and Airline On Camera Editorials; Adrienne Papp Enterprises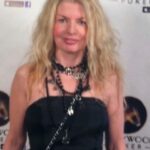 About the Author of This Article:  Adrienne Papp is a recognized journalist, economist and feature writer, who has written for many publications including Savoir; The Westside Today Publications ; such as Beverly Hills 90210; Malibu Beach; Santa Monica Sun; The Beverly Hills Times; Brentwood News; Bel-Air View ; Celebrity Society ; Celeb Staff ; It Magazine;  Chic Today;  LA2DAY;  West Side Today among many others. She is the President and CEO of Los Angeles / New York-based publicity company, Atlantic Publicity and publishing house, Atlantic Publisher. Adrienne writes about world trends, Quantum Physics, entertainment and interviews celebrities, world leaders, inventors, philanthropists and entrepreneurs. She also owns Atlantic United Films that produces and finances true stories made for theatrical release or the silver screen. Spotlight News Magazine is owned by Atlantic Publicity that just opened a new extension to it : PublicityLosAngeles. Adrienne Papp is a member of the International Press Academy.She is the Founder, CEO and President  of Youthful & Ageless ™, Bringing Information to Billions™, An Honorable Cause™  www.LatestAgeless.com. www.OurMediaVenuesAndCompanies.com, Atlantic Publicity Articles, Latest Ageless, Events Photo Collection, Linked In Profile, Movie Data Base  Profile, Twitter, Instagram, Youthful and Ageless Google+, Atlantic Publicity Google+, Atlantic Publisher Google+, Adrienne Papp Google+, Adrienne Papp Personal Google+, Spotlight News Magazine, Atlantic Publicity Productions, Atlantic Altitude, Altitude Pacific, Atlantic Publicity Photography and Filming, About Adrienne Papp   What Others Say  AtlanticPublicitySEO, BrilliantMarketing365, An Honorable Cause, Academic Research, Knighthood Today,    Youthful and Ageless™. She was knighted and became a Dame in 2010. Her official name is Lady Adrienne Papp and Dame Adrienne Papp. Voting Member of The International Press Academy and The Oscars: Academy of Motion Picture Arts and Sciences. She is the Managing Editorial Director of The Beverly Hills Times Magazine, and Hollywood Weekly. She has a Master of Science in Economics majoring Logistics; an MBA Degree; An International Law, Trade and Finance Postgraduate: Marketing and Advertising Postgraduate from NYU and UCLA. Guest Professor at Oxford University; Director and Producer of TV and Airline On Camera Editorials; Adrienne Papp Enterprises