The American Cinematheque Presents…
Jazz On Film
Sponsored by Sony Legacy Recordings and Amoeba Music
Thur., August 20 – Sun., August 23, 2015  
Aero Theatre · 1328 Montana Ave
Santa Monica, CA · 90403
Jazz and motion pictures have been inseparable since the pioneering 1927 talkie THE JAZZ SINGER. Our weekend survey of jazz on film goes way beyond Al Jolson, with fine and mellow balladry, jumpin' and jivin' rhythms, cool crime scores and hot Latin music turning the Aero into the hippest nightspot in town. Join us as we salute some of the greatest jazz vocalists and instrumentalists to ever grace the big screen!
Short subjects were usually part of a night at the movies in the 1930s, and occasionally consisted of musical numbers; legends including Duke Ellington, Louis Armstrong, Bessie Smith and Cab Calloway perform their hits in our night of restored jazz shorts. Classic musical STORMY WEATHER features fine singing from Lena Horne, Fats Waller and Calloway, as well as fancy footwork from Bill "Bojangles" Robinson and the Nicholas Brothers.
Narrative films drew from the power of jazz, sometimes for plotlines. Biopics have dramatized the lives of musicians from Glenn Miller and Red Nichols to Charlie Parker; Diana Ross' electrifying performance as Billie Holiday in LADY SINGS THE BLUES shows how powerful the right combination of star and role can be. More often, jazz supplied the soundtrack, and its edgy energy was perfect for film noir. Duke Ellington's score for ANATOMY OF A MURDER and Modern Jazz Quartet pianist John Lewis' music for ODDS AGAINST TOMORROWare superb examples of "crime jazz."
Nonfiction films also have put the spotlight on styles of jazz further off the beaten path. Andy Garcia's portrait of the original mambo king,CACHAO … COMO SU RITMO NO HAY DOS helped to put the vibrant music of Cuba on the jazz map. And CALLE 54 offers a solid introduction to the Latin jazz of such virtuosos as Tito Puente, Gato Barbieri and Chucho Valdes.
We're thrilled to welcome in-person guests for this series including Andy Garcia, jazz musician Corky Hale (who accompanied Billie Holiday in 1956) and tap dancer/choreographer Rusty Frank!
Thursday, August 20 – 7:30 PM

All ticket buyers will be eligible to win a Billie Holiday CD courtesy of Sony Legacy Recordings.

Introduction by jazz musician Corky Hale, who accompanied Billie Holiday in 1956. A talented pianist, harpist and vocalist in her own right, Corky has also performed with Frank Sinatra, Ella Fitzgerald, Tony Bennett and Barbra Streisand, among many others. 

LADY SINGS THE BLUES

1972, Paramount, 144 min, USA, Dir: Sidney J. Furie

Rare Archival Print! Diana Ross earned an Oscar nomination for her feature debut as Billie Holiday in this loose adaptation of the legendary jazz singer's autobiography. As she rises from Harlem brothel worker to Carnegie Hall headliner, Lady Day struggles with racism and drugs; Billy Dee Williams and Richard Pryor, respectively, play the angel and the devil on her shoulders. Nominated for four other Oscars including Best Screenplay, Best Production Design, Best Costume Design and Best Score. Diana Ross performs some of Holiday's classic songs, including "God Bless the Child," "All of Me," "Them There Eyes" and "Strange Fruit."

Friday, August 21 – 7:30 PM

All ticket buyers will be eligible to win a jazz CD courtesy of Sony Legacy Recordings.

Introduction by tap dancer and choreographer Rusty Frank,  who will put into context some of the dancing seen in the shorts, and talk about her relationship with the Nicholas Brothers, who appear in STORMY WEATHER. She will also sign her book, TAP! The Greatest Tap Dance Stars and Their Stories 1900-1955, in the lobby at 6:30 PM.

"Jazz on a Spring Day"

100 min.

West Coast Premiere!

See performances by some of jazz's greatest artists in these vintage shorts, digitally restored by the Cohen Film Collection from the best existing 35mm elements! Films include: "Symphony in Black: A Rhapsody of Negro Life" with Duke Ellington and Billie Holiday; "A Rhapsody in Black and Blue" with Louis Armstrong; "St. Louis Blues" with Bessie Smith; "Cab Calloway's Hi-De-Ho"; "A Bundle of Blues" with Duke Ellington; "(Paramount Presents)Hoagy Carmichael"; "Artie Shaw's Class in Swing"; "Jazz à la Cuba" with The Don Aspiazu Orchestra; and "Black and Tan Fantasy" with Duke Ellington.

STORMY WEATHER

1943, 20th Century Fox, 78 min, USA, Dir: Andrew L. Stone

The life of Bill "Bojangles" Robinson provided loose inspiration for this classic musical, and he stars as a WWI vet who hopes to make it big as a dancer and win the heart of singer Selina Rogers (Lena Horne). Selected for preservation in the Library of Congress' National Film Registry, this dazzling revue was among the first major studio features with a predominantly African-American cast, and showcases iconic performances by such stars as Cab Calloway, Fats Waller and the Nicholas Brothers, whose "Jumpin' Jive" sequence was once described by Fred Astaire as the greatest movie musical number he had ever seen.

All ticket buyers will be eligible to win a Duke Ellington CD courtesy of Sony Legacy Recordings.

ANATOMY OF A MURDER

1959, Sony Repertory, 160 min, USA, Dir: Otto Preminger

The finest courtroom drama ever made, a masterpiece of ambiguity in which the audience is the ultimate juror. James Stewart (in what is arguably his richest performance) is a small-town lawyer who defends an arrogant soldier (Ben Gazzara) for the murder of his sexy wife's supposed rapist. Superb performances from Eve Ardenas Stewart's rock-solid gal Friday, Arthur O'Connell and George C. Scott, and enhanced by a jazz score from Duke Ellington, who makes a surprise cameo appearance performing at the neighborhood juke joint.

ODDS AGAINST TOMORROW

1959, Park Circus/MGM, 96 min, USA, Dir: Robert Wise

Bigoted ex-convict Robert Ryan's mistrust of partner Harry Belafonteundermines the heist plans of their ex-cop leader (Ed Begley) in this searing, underrated crime drama – the first film noir to feature a black protagonist. Great on-location New York ambiance fills every exterior shot. With Shelley Winters and Gloria Grahame, and featuring an atmospheric score by Modern Jazz Quartet pianist John Lewis.

Sunday, August 23 – 7:30 PM

All ticket buyers will be eligible to win a prize pack courtesy of Amoeba Music,

including a gift certificate, t-shirt and tote bag.

Discussion between films with CACHAO director Andy Garcia (schedule permitting).

CACHAO …

COMO SU RITMO NO HAY DOS

1993, CineSon, 112 min, USA, Dir: Andy Garcia

Bassist and composer Israel López – better known as Cachao – helped introduce jazz improvisation to Cuba, giving birth to the mambo. This vibrant concert film of the master and his band at work in Miami in 1992 was perhaps the first to spotlight Cuban music, predating BUENA VISTA SOCIAL CLUB by several years. "Clearly reverential, CACHAO illuminates its subject in a way most documentaries don't: By letting the music speak for itself, it's eloquent beyond language." – Richard Harrington, The Washington Post.

CALLE 54

2000, Park Circus/Miramax, 105 min, Dir: Fernando Trueba

Acclaimed Spanish director Fernando Trueba (BELLE EPOQUE) brought Latin jazz greats from all over the world to a recording studio on 54th Street in New York City for a musical summit meeting. Tito Puente, Chano Dominguez, Chucho Valdes, Gato Barbieri,Cachao and others are in top form in this magical performance film. "CALLE 54 is closer in spirit to THE LAST WALTZ in that it mounts a respectful staging of the songs by its performers with an ease and classiness not lavished on jazz since the black-and-white jazz shorts of the 1930s and '40s." – Elvis Mitchell, The New York Times.

Egyptian Theatre

6712 Hollywood Blvd, Hollywood

Aero Theatre

1328 Montana Ave, Santa Monica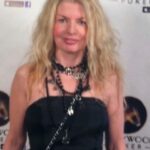 About the Author of This Article:  Adrienne Papp is a recognized journalist, economist and feature writer, who has written for many publications including Savoir; The Westside Today Publications ; such as Beverly Hills 90210; Malibu Beach; Santa Monica Sun; The Beverly Hills Times; Brentwood News; Bel-Air View ; Celebrity Society ; Celeb Staff ; It Magazine;  Chic Today;  LA2DAY;  West Side Today among many others. She is the President and CEO of Los Angeles / New York-based publicity company, Atlantic Publicity and publishing house, Atlantic Publisher. Adrienne writes about world trends, Quantum Physics, entertainment and interviews celebrities, world leaders, inventors, philanthropists and entrepreneurs. She also owns Atlantic United Films that produces and finances true stories made for theatrical release or the silver screen. Spotlight News Magazine is owned by Atlantic Publicity that just opened a new extension to it : PublicityLosAngeles. Adrienne Papp is a member of the International Press Academy.She is the Founder, CEO and President  of Youthful & Ageless ™, Bringing Information to Billions™, An Honorable Cause™  www.LatestAgeless.com. www.OurMediaVenuesAndCompanies.com, Atlantic Publicity Articles, Latest Ageless, Events Photo Collection, Linked In Profile, Movie Data Base  Profile, Twitter, Instagram, Youthful and Ageless Google+, Atlantic Publicity Google+, Atlantic Publisher Google+, Adrienne Papp Google+, Adrienne Papp Personal Google+, Spotlight News Magazine, Atlantic Publicity Productions, Atlantic Altitude, Altitude Pacific, Atlantic Publicity Photography and Filming, About Adrienne Papp   What Others Say  AtlanticPublicitySEO, BrilliantMarketing365, An Honorable Cause, Academic Research, Knighthood Today,    Youthful and Ageless™. She was knighted and became a Dame in 2010. Her official name is Lady Adrienne Papp and Dame Adrienne Papp. Voting Member of The International Press Academy and The Oscars: Academy of Motion Picture Arts and Sciences. She is the Managing Editorial Director of The Beverly Hills Times Magazine, and Hollywood Weekly. She has a Master of Science in Economics majoring Logistics; an MBA Degree; An International Law, Trade and Finance Postgraduate: Marketing and Advertising Postgraduate from NYU and UCLA. Guest Professor at Oxford University; Director and Producer of TV and Airline On Camera Editorials; Adrienne Papp Enterprises