By Adrienne Papp

The Caucus' new motto is "Leading the Evolution" and that's what they have been doing for over 44 years. Each year The Caucus honors outstanding creative television and new media talent at their Annual Awards Dinner. Awards are presented to outstanding individuals and three winners of the Caucus Honors from the list of nominees. The Caucus Foundation's student Gold Circle Award is presented to two grant recipients for their 2018 student films. In promoting the upcoming generation of television and new media content creators, The Caucus will also present the Television and New Media Award to a university's creative team for an exceptional project.
The Caucus Co-chairs Robert Papazian and Tanya Hart, along with Awards Dinner Chair/Executive Producer Chuck Fries, Event Vice Chairs Vin Di Bona, Dennis Doty, and James Hirsch will be keynote speakers at the event while 
The Honorees include Sandra Stern, President, Lionsgate Television Group;  Chas. Floyd Johnson, Executive Producer, CBS's NCIS series;  JakeRademacher, Director & Producer, award-winning Brothers at War film;  Joseph "Rev Run" of RUN DMC & Justine Simmons; Penny Rieger, Caucus Controller and Foundation Administrator; and Host: Actor James Pickens, Jr., ABC's Grey's Anatomy.
Along with the entertainment industry top movers and shakers and Caucus members will be in attendance putting on one of the best Award Shows in the Industry.
The 2018 Caucus Honors Award Nominees are as follows:
Producers
Amy Sherman-Palladino, Daniel Palladino, The Marvelous Mrs. Maisel
Lisa Joy and Jonathan Nolan, Westworld
Bruce Miller, The Handmaid's Tale
Joel Fields and Joe Weisberg, The Americans
Donald Glover, Atlanta
Eric Overmyer, Bosch

Writers
Amy Sherman-Palladino, The Marvelous Mrs. Maisel
Mara Brock Akil, Being Mary Jane
Brian Yorkey, 13 Reasons Why
Jonathan Nolan and Lisa Joy, Westworld
Bruce Miller, The Handmaid's Tale
Donald Glover, Atlanta
Directors
Amy Sherman-Palladino, The Marvelous Mrs. Maisel
Carl Franklin, Ray Donavan
Ken Olin, This is Us
David Leveaux and Alex Rudzinski, Jesus Christ Superstar
Marcus Raboy, Steve Martin and Martin Short Special
About the Caucus for Producers, Writers & Directors
The Caucus is leading the evolution of television by providing a creative forum forProducers, Writers & Directors to explore the issues of the ever-changing landscape of content and exhibition. The Caucus is proud of its rich history and esteemed membership of television innovators. For over 42 years, The Caucus has provided an opportunity for the best and the brightest talent to network and voice the 'creative conscience' of the Television Industry. Today, we continue to stand for better and meaningful content across all platforms. As Producers, Writers and Directors we support a working environment that fosters, through our various programs, the best content that we can create for our audiences.
In addition to its professional membership, The Caucus is proud of its non-profit work through The Caucus Foundation. Established in 2000 to help launch the careers of future entertainment professionals in film, television and emerging media; The Foundation provides completion grants to student thesis productions from accredited universities and colleges. To date The Caucus Foundation Grant Program has given over $1.8 million dollars in cash and in-kind awards.
Current members of The Caucus also include Tom Hanks, JJ Abrams, Chuck Fries, James Burrows, Tanya Hart, Robert Papazian, Vin Di Bona, Charles Floyd Johnson, Dennis Doty, Norman Powell, and other leading producers, writers and directors.
About the Author of This Article:  Adrienne Papp is a recognized journalist, economist and feature writer, who has written for many publications including Savoir; The Westside Today Publications ; such as Beverly Hills 90210; Malibu Beach; Santa Monica Sun; The Beverly Hills Times; Brentwood News; Bel-Air View ; Celebrity Society ; Celeb Staff ; It Magazine;  Chic Today;  LA2DAY;  West Side Today among many others. She is the President and CEO of Los Angeles / New York-based publicity company, Atlantic Publicity and publishing house, Atlantic Publisher. Adrienne writes about world trends, Quantum Physics, entertainment and interviews celebrities, world leaders, inventors, philanthropists and entrepreneurs. She also owns Atlantic United Films that produces and finances true stories made for theatrical release or the silver screen. Spotlight News Magazine is owned by Atlantic Publicity that just opened a new extension to it : PublicityLosAngeles. Adrienne Papp is a member of the International Press Academy.She is the Founder, CEO and President  of Youthful & Ageless ™, Bringing Information to Billions™, An Honorable Cause™  www.LatestAgeless.com. www.OurMediaVenuesAndCompanies.com, Atlantic Publicity Articles, Latest Ageless, Events Photo Collection, Linked In Profile, Movie Data Base  Profile, Twitter, Instagram, Youthful and Ageless Google+, Atlantic Publicity Google+, Atlantic Publisher Google+, Adrienne Papp Google+, Adrienne Papp Personal Google+, Spotlight News Magazine, Atlantic Publicity Productions, Atlantic Altitude, Altitude Pacific, Atlantic Publicity Photography and Filming, About Adrienne Papp   What Others Say  AtlanticPublicitySEO, BrilliantMarketing365, An Honorable Cause, Academic Research, Knighthood Today,    Youthful and Ageless™. She was knighted and became a Dame in 2010. Her official name is Lady Adrienne Papp and Dame Adrienne Papp. Voting Member of The International Press Academy and The Oscars: Academy of Motion Picture Arts and Sciences. She is the Managing Editorial Director of The Beverly Hills Times Magazine, and Hollywood Weekly. She has a Master of Science in Economics majoring Logistics; an MBA Degree; An International Law, Trade and Finance Postgraduate: Marketing and Advertising Postgraduate from NYU and UCLA. Guest Professor at Oxford University; Director and Producer of TV and Airline On Camera Editorials; Adrienne Papp Enterprises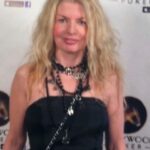 About the Author of This Article:  Adrienne Papp is a recognized journalist, economist and feature writer, who has written for many publications including Savoir; The Westside Today Publications ; such as Beverly Hills 90210; Malibu Beach; Santa Monica Sun; The Beverly Hills Times; Brentwood News; Bel-Air View ; Celebrity Society ; Celeb Staff ; It Magazine;  Chic Today;  LA2DAY;  West Side Today among many others. She is the President and CEO of Los Angeles / New York-based publicity company, Atlantic Publicity and publishing house, Atlantic Publisher. Adrienne writes about world trends, Quantum Physics, entertainment and interviews celebrities, world leaders, inventors, philanthropists and entrepreneurs. She also owns Atlantic United Films that produces and finances true stories made for theatrical release or the silver screen. Spotlight News Magazine is owned by Atlantic Publicity that just opened a new extension to it : PublicityLosAngeles. Adrienne Papp is a member of the International Press Academy.She is the Founder, CEO and President  of Youthful & Ageless ™, Bringing Information to Billions™, An Honorable Cause™  www.LatestAgeless.com. www.OurMediaVenuesAndCompanies.com, Atlantic Publicity Articles, Latest Ageless, Events Photo Collection, Linked In Profile, Movie Data Base  Profile, Twitter, Instagram, Youthful and Ageless Google+, Atlantic Publicity Google+, Atlantic Publisher Google+, Adrienne Papp Google+, Adrienne Papp Personal Google+, Spotlight News Magazine, Atlantic Publicity Productions, Atlantic Altitude, Altitude Pacific, Atlantic Publicity Photography and Filming, About Adrienne Papp   What Others Say  AtlanticPublicitySEO, BrilliantMarketing365, An Honorable Cause, Academic Research, Knighthood Today,    Youthful and Ageless™. She was knighted and became a Dame in 2010. Her official name is Lady Adrienne Papp and Dame Adrienne Papp. Voting Member of The International Press Academy and The Oscars: Academy of Motion Picture Arts and Sciences. She is the Managing Editorial Director of The Beverly Hills Times Magazine, and Hollywood Weekly. She has a Master of Science in Economics majoring Logistics; an MBA Degree; An International Law, Trade and Finance Postgraduate: Marketing and Advertising Postgraduate from NYU and UCLA. Guest Professor at Oxford University; Director and Producer of TV and Airline On Camera Editorials; Adrienne Papp Enterprises