By Adrienne Papp 
On Monday 22 June, the Festival de Cannes is launching its online Marché du Film. This special 2020 version has been set up with a view to continuing to support the international film industry and its professionals.
The Marché du Film will take place from 22 to 26 June, bringing together over 8,500 participants for a total of 250 stands and 60 pavilions. Over 1,200 online screenings will run for participants to enjoy, and the rights to 2,300 feature films will be available to bu
This new version of the Marché du Film has been designed to mirror the traditional Cannes experience as closely as possible, and will also offer professionals from around the world opportunities to attend over 150 events, panel and keynote talks, speed meetings and round-table discussions, as well as exclusive concerts from film score and soundtrack composers.
Some of these events will be Live on the Festival's website and our Facebook official page!
? Monday 22 June at 4:00pm: Digital European Film Forum
Pierre Lescure (President of the Festival de Cannes), Tatxo Benet (CEO of Mediapro), Thierry Breton (European Commissioner), Marco Chimenz (CEO of Cattleya and European Producers Club Board member), Agnieszka Holland (Film Director and Honorary President of the Federation of European Film Directors), Nico Simon (President of the Europa Cinemas association) and Sabine Verheyen (MEP and Chair of the Culture committee of the European Parliament) meet to discuss the following question: "What might the European Union's role be in shaping the future of the audio-visual ecosystem in Europe?"
? Monday 22 June at 5:00pm: Creating the new normal: intersectionality in the film industry
Franklin Leonard (CEO of Black List), Emilia Roig (Founder and Executive Director of the Center for Intersectional Justice) and Anna Serner (CEO of the Swedish Film Institute) tackle the question of building an inclusive future film industry, drawing up an inventory of the industry as it currently stands, and assessing how creative and innovative initiatives can pave the way for change in an ever-shifting cultural landscape. They will also discuss the 'Collectif 50/50' movement.
? Monday 22 June at 6:00pm: Keynote with Alexandre Desplat and John Powell
Discussion with Festival de Cannes 2012 jury member and two-time Academy Award-winning French orchestra conductor and composer Alexandre Desplat, whose latest collaboration with Wes Anderson on The French Dispatch is included in the 2020 Official Selection; and English composer John Powell, who is based in the United States and regularly collaborates with Paul Greengrass, having composed the soundtracks for The Bourne Supremacy (2004), United 93 (2006), The Bourne Ultimatum (2007) and Green Zone (2009). He also wrote the original soundtrack for Solo: A Star Wars Story in 2018.
? Monday 22 June at 7:00pm: Meet & Listen Mark Isham
An online concert from American jazz, electronic music and soundtrack composer Mark Isham, who was nominated for an Academy Award for his work on Robert Redford's A River Runs Through It (1992).
? Tuesday 23 June at 6:00pm: Meet with HBO Max – Sandra Dewey
Discussion with Sandra Dewey, President of Productions and Business Operations for WarnerMedia Entertainment, on the subject of launching HBO Max in these unusual times.
? Tuesday 23 June at 7:00pm: Meet & Listen Camille Bazbaz
Online concert from French pianist, composer and performer Camille Bazbaz, whose last nine albums were released under the stage name BAZBAZ. Camille has composed a number of original soundtracks for many of director Pierre Salvadori's films: Comme elle respire (White Lies) (1998), Les Marchands de Sable (2000), Après vous (2003), Hors de Prix (Priceless) (2006), and En Liberté (The Trouble with You) in 2018, for which he was nominated for a César Award for Best Original Music.
? Wednesday 24 June at 7:00pm: Meet & Listen Ry?ichi Sakamoto & Laurie Anderson
Online concert from Japanese composer and musician Ry?ichi Sakamoto, world-renowned for his soundtracks for Furyo by Nagisa ?shima, The Sheltering Sky and The Last Emperor by Bernardo Bertolucci, for which he won the Academy Award for Best Original Score. Ry?ichi Sakamoto also worked with Pedro Almodóvar on High Heels, Yôji Yamada on Nagasaki: Memories of My Son and Alejandro González Iñárritu on The Revenant.
For this event, he has chosen to invite experimental artist and American musician Laurie Anderson to join him.
? Thursday 25 June at 6:00pm: A conversation between Pablo Larraín and Efe Cakarel
Chilean director, producer and screenwriter Pablo Larraín, winner of Berlin's Grand Jury Prize in 2015 for El Club, and whose film Jackie brought him three Academy Award nominations; and Efe Cakerel, Founder and CEO of Mubi, meet to discuss the following question:
"What does film stand for in a post-pandemic world? "
? Thursday 25 June at 7:00pm: Meet & Listen Chloé Thévenin 
Online concert from French electronic musician and composer Chloé Thévenin, who was commissioned by the Cinémathèque Française to compose in 2012 the soundtrack for Hitchcock's last silent film, Blackmail. She also collaborated with filmmaker Lidia Terki on the film Paris La Blanche, and has just finished composing the soundtrack for director Laurent Cantet's Arthur Rambo.
? Friday 26 June at 4:00pm: Doc Day: Dieudo Hamadi, En route pour le milliard (The Billion Road)
Discussion with Congolese documentary filmmaker Dieudo Hamadi, whose documentary En route pour le milliard (The Billion Road) is in the 2020 Official Selection, and programmer and film critic Claire Diao.
In En route pour le milliard (Downstream to Kinshasa), Dieudo Hamadi consolidates his work as a filmmaker and observer. In the film, his camera returns to the streets, this time following a group of men in their fight to obtain compensation from a failed state. Interwoven with minute detail and shot through with vibrancy, the film ushers audiences in to accompany its everyday heroes on their journey.
? Friday 26 June at 7:00pm: Meet & Listen Gabriel Yared
Online concert from composer Gabriel Yared, who won an Academy Award for his soundtrack for The English Patient in 1997. Gabriel Yared began his career alongside filmmakers such as Jean-Luc Godard, Jean-Jacques Beineix and Jean-Jacques Annaud. For the past few years, he has collaborated with Xavier Dolan on Juste la fin du monde (It's Only the End of the World) and Ma vie avec John F. Donovan (The Death and Life of John F. Donovan). He was a member of the Festival de Cannes Jury in 2017.
The Marché du Film is the leading market of the film industry, at the heart of numerous project developments, film rights negotiations and sales and acquisitions of films from all around the world.
Photo Credit: The Cannes Film Festival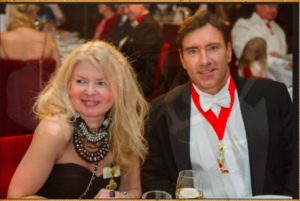 About the Author of This Article:  Adrienne Papp is a recognized journalist, economist and feature writer, who has written for many publications including Savoir; The Westside Today Publications ; such as Beverly Hills 90210; Malibu Beach; Santa Monica Sun; The Beverly Hills Times; Brentwood News; Bel-Air View ; Celebrity Society ; Celeb Staff ; It Magazine;  Chic Today;  LA2DAY;  West Side Today among many others. She is the President and CEO of Los Angeles / New York-based publicity company, Atlantic Publicity and publishing house, Atlantic Publisher. Adrienne writes about world trends, Quantum Physics, entertainment and interviews celebrities, world leaders, inventors, philanthropists and entrepreneurs. She also owns Atlantic United Films that produces and finances true stories made for theatrical release or the silver screen. Spotlight News Magazine is owned by Atlantic Publicity that just opened a new extension to it : PublicityLosAngeles. Adrienne Papp is a member of the International Press Academy.She is the Founder, CEO and President  of Youthful & Ageless ™, Bringing Information to Billions™, An Honorable Cause™  www.LatestAgeless.com. www.OurMediaVenuesAndCompanies.com, Atlantic Publicity Articles, Latest Ageless, Events Photo Collection, Linked In Profile, Movie Data Base  Profile, Twitter, Instagram, Youthful and Ageless Google+, Atlantic Publicity Google+, Atlantic Publisher Google+, Adrienne Papp Google+, Adrienne Papp Personal Google+, Spotlight News Magazine, Atlantic Publicity Productions, Atlantic Altitude, Altitude Pacific, Atlantic Publicity Photography and Filming, About Adrienne Papp   What Others Say  AtlanticPublicitySEO, BrilliantMarketing365, An Honorable Cause, Academic Research, Knighthood Today,    Youthful and Ageless™. She was knighted and became a Dame in 2010. Her official name is Lady Adrienne Papp and Dame Adrienne Papp. Voting Member of The International Press Academy and The Oscars: Academy of Motion Picture Arts and Sciences. She is the Managing Editorial Director of The Beverly Hills Times Magazine, and Hollywood Weekly. She has a Master of Science in Economics majoring Logistics; an MBA Degree; An International Law, Trade and Finance Postgraduate: Marketing and Advertising Postgraduate from NYU and UCLA. Guest Professor at Oxford University; Director and Producer of TV and Airline On Camera Editorials; Adrienne Papp Enterprises 
 COPYRIGHT © 2008 SPOTLIGHT MEDIA PRODUCTIONS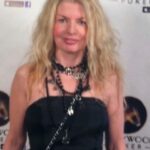 About the Author of This Article:  Adrienne Papp is a recognized journalist, economist and feature writer, who has written for many publications including Savoir; The Westside Today Publications ; such as Beverly Hills 90210; Malibu Beach; Santa Monica Sun; The Beverly Hills Times; Brentwood News; Bel-Air View ; Celebrity Society ; Celeb Staff ; It Magazine;  Chic Today;  LA2DAY;  West Side Today among many others. She is the President and CEO of Los Angeles / New York-based publicity company, Atlantic Publicity and publishing house, Atlantic Publisher. Adrienne writes about world trends, Quantum Physics, entertainment and interviews celebrities, world leaders, inventors, philanthropists and entrepreneurs. She also owns Atlantic United Films that produces and finances true stories made for theatrical release or the silver screen. Spotlight News Magazine is owned by Atlantic Publicity that just opened a new extension to it : PublicityLosAngeles. Adrienne Papp is a member of the International Press Academy.She is the Founder, CEO and President  of Youthful & Ageless ™, Bringing Information to Billions™, An Honorable Cause™  www.LatestAgeless.com. www.OurMediaVenuesAndCompanies.com, Atlantic Publicity Articles, Latest Ageless, Events Photo Collection, Linked In Profile, Movie Data Base  Profile, Twitter, Instagram, Youthful and Ageless Google+, Atlantic Publicity Google+, Atlantic Publisher Google+, Adrienne Papp Google+, Adrienne Papp Personal Google+, Spotlight News Magazine, Atlantic Publicity Productions, Atlantic Altitude, Altitude Pacific, Atlantic Publicity Photography and Filming, About Adrienne Papp   What Others Say  AtlanticPublicitySEO, BrilliantMarketing365, An Honorable Cause, Academic Research, Knighthood Today,    Youthful and Ageless™. She was knighted and became a Dame in 2010. Her official name is Lady Adrienne Papp and Dame Adrienne Papp. Voting Member of The International Press Academy and The Oscars: Academy of Motion Picture Arts and Sciences. She is the Managing Editorial Director of The Beverly Hills Times Magazine, and Hollywood Weekly. She has a Master of Science in Economics majoring Logistics; an MBA Degree; An International Law, Trade and Finance Postgraduate: Marketing and Advertising Postgraduate from NYU and UCLA. Guest Professor at Oxford University; Director and Producer of TV and Airline On Camera Editorials; Adrienne Papp Enterprises