The International Press Academy honors Israeli Filmmaker Shlomi Elkabetz as Independent Producer.
By Adrienne Papp 
Producer, director and writer Shlomi Elkabetz turned a spotlight on the oppressive world of divorces in Israel and will be honored by the International Press Academy on Feb. 15, at their awards ceremony.
He works closely with his sister, actress Ronit Elkabetz, who also co-wrote and co-directed the award-winning critically-acclaimed trilogy of films To Take a Wife, Shiva (Seven Days) and Gett: The Trial of Viviane Amsalem which took the Cannes Film Festival by storm.
The film series deals with the world of Vivian (played by Ronit) and Elisha (played by Simon Abkarian), and their world within Israeli society. The first installment became more than a decade ago, and the second started about five years ago.
The brother and sister team works flawlessly together. "When we meet to work, we are on another planet," Shlomi explains. They laugh, they discuss, they debate, he says, "And then once we're on the set, we hardly exchange a word." Ronit ranks as among Israel's most respected actresses, the winner of three Ophir awards.
Gett, which was selected as Israel's entry as the Oscars, has become a political sensation in Israel, and it is forcing policy makers to talk about the ancient law that gives men the upper hand in divorce trials. According to traditional Jewish law, which still governs all Jewish marriages in Israel. A marriage can only be dissolved by a court of rabbis, and a woman can't get a divorce until her husband gives his full consent by signing over a gett.
In 2009, Shlomi wrote and directed the second season of Ran Foursome (15 chapters) and in 2011 he directed and produced Testimony, which premiered at the Venice Film Festival.  He has taught cinema for more than a decade at the Sapir College in Sderot and at the Minshar Academy in Tel Aviv, Israel. And, he is the artistic director of "Studio South," the production lab of the Cinema South Film Festival.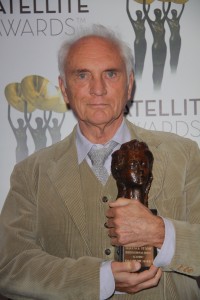 For his activism, his passion and his concern for his fellow man, this filmmaker is a perfect representation of the best of independent moviemaking.
The International Press Academy (IPA) is a global association of professional entertainment journalists representing a multitude of renowned print, broadcast, and digital media outlets.  The Federation of European and Mediterranean Film Critics (FEDEORA) joined our organization in 2011, extending the IPA's membership to approximately 200 esteemed foreign and domestic correspondents, whose markets reach over 500,000,000 people worldwide via print, television, radio, and the Internet.
The 19th Annual Satellite Awards will be presented by the International Press Academy on Sunday, Feb. 15, 2015 at the InterContinental Hotel in Century City, California.
The complete list of nominees are: 
Actress in a Motion Picture

Actor in a Motion Picture
Actress in a Supporting Role
Actor in a Supporting Role
Motion Picture
Motion Picture, Documentary
Motion Picture, Animated or Mixed Media
Motion Picture, International Film

Screenplay, Original
Director
Screenplay, Adapted
Original Score
Original Song
Cinematography
Visual Effects
Film Editing
Sound (Editing and Mixing)
Art Direction & Production Design
Costume Design
Best Ensemble
TELEVISION
Miniseries Made for Television
Actress in a Miniseries or a Motion Picture Made for Television
Motion Picture Made for Television
Actor in a Miniseries or a Motion Picture Made for Television
Actress in a Supporting Role in a Series, Miniseries or Motion Picture Made for Television
Television Series, Drama
Actor in a Supporting Role in a Series, Miniseries or Motion Picture Made for Television
Television Series, Genre
Actress in a Series, Drama
Television Series, Comedy or Musical
Actor in a Series, Drama

Actress in a Series, Comedy or Musical
Actor in a Series, Comedy or Musical
Television Ensemble
NEW MEDIA
Outstanding Mobile Game
Outstanding Platform Action/Adventure Game
Outstanding Overall Blu-Ray/DVD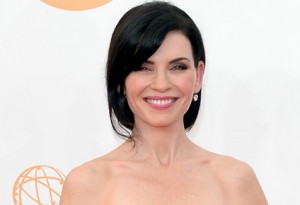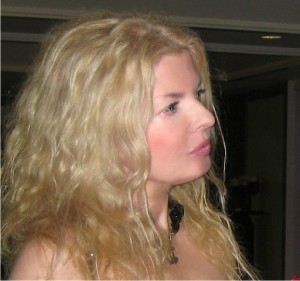 Outstanding Youth Blu-Ray/DVD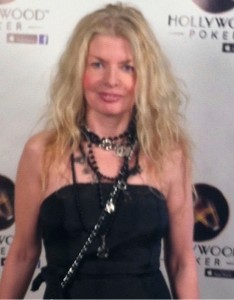 About the Author of This Article: Dame Adrienne Papp is a recognized journalist, economist and feature writer who has written for many publications including Savoir; The Westside Today Publications ; such as Beverly Hills 90210; Malibu Beach; Santa Monica Sun; The Beverly Hills Times; Brentwood News; Bel-Air View ; Celebrity Society ; Celeb Staff ; It Magazine;  Chic Today;  LA2DAY;  West Side Today among many others. She is the President and CEO of Los Angeles / New York-based publicity company, Atlantic Publicity and publishing house, Atlantic Publisher. Adrienne writes about world trends, Quantum Physics, entertainment and interviews celebrities, world leaders, inventors, philanthropists and entrepreneurs. She also owns Atlantic United Films that produces and finances true stories made for theatrical release or the silver screen. Spotlight News Magazine is owned by Atlantic United, Inc. Adrienne Papp is a member of the International Press Academy.
All Copyrights Reserved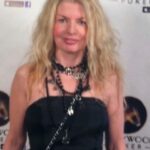 About the Author of This Article:  Adrienne Papp is a recognized journalist, economist and feature writer, who has written for many publications including Savoir; The Westside Today Publications ; such as Beverly Hills 90210; Malibu Beach; Santa Monica Sun; The Beverly Hills Times; Brentwood News; Bel-Air View ; Celebrity Society ; Celeb Staff ; It Magazine;  Chic Today;  LA2DAY;  West Side Today among many others. She is the President and CEO of Los Angeles / New York-based publicity company, Atlantic Publicity and publishing house, Atlantic Publisher. Adrienne writes about world trends, Quantum Physics, entertainment and interviews celebrities, world leaders, inventors, philanthropists and entrepreneurs. She also owns Atlantic United Films that produces and finances true stories made for theatrical release or the silver screen. Spotlight News Magazine is owned by Atlantic Publicity that just opened a new extension to it : PublicityLosAngeles. Adrienne Papp is a member of the International Press Academy.She is the Founder, CEO and President  of Youthful & Ageless ™, Bringing Information to Billions™, An Honorable Cause™  www.LatestAgeless.com. www.OurMediaVenuesAndCompanies.com, Atlantic Publicity Articles, Latest Ageless, Events Photo Collection, Linked In Profile, Movie Data Base  Profile, Twitter, Instagram, Youthful and Ageless Google+, Atlantic Publicity Google+, Atlantic Publisher Google+, Adrienne Papp Google+, Adrienne Papp Personal Google+, Spotlight News Magazine, Atlantic Publicity Productions, Atlantic Altitude, Altitude Pacific, Atlantic Publicity Photography and Filming, About Adrienne Papp   What Others Say  AtlanticPublicitySEO, BrilliantMarketing365, An Honorable Cause, Academic Research, Knighthood Today,    Youthful and Ageless™. She was knighted and became a Dame in 2010. Her official name is Lady Adrienne Papp and Dame Adrienne Papp. Voting Member of The International Press Academy and The Oscars: Academy of Motion Picture Arts and Sciences. She is the Managing Editorial Director of The Beverly Hills Times Magazine, and Hollywood Weekly. She has a Master of Science in Economics majoring Logistics; an MBA Degree; An International Law, Trade and Finance Postgraduate: Marketing and Advertising Postgraduate from NYU and UCLA. Guest Professor at Oxford University; Director and Producer of TV and Airline On Camera Editorials; Adrienne Papp Enterprises