Westsider, Lady Samar Obagi, Tells Her Inspirational Story. A MUST read!
By Adrienne Papp
On a prominent corner of Canon Drive stands one of the most impressive properties in all of Beverly Hills, a gleaming white complex that serves as the world headquarters of Dr. Zein Obagi, the centerpiece of his dermatological and cosmetic empire.
Samar Obagi is the guiding organizational force behind the empire that now includes international distribution of the new ZO line of dermatological products and managing the extensive research and ongoing seminars that have carried the Obagi name to the forefront in the science of healthy skin.
Samar came to the United States as a young girl in search of opportunities in higher education.  Born in Damascus, Syria and married at the age of 17, she had relatives in the U.S. and began her education at California State University Long Beach where she obtained degrees in engineering and computer science, and got a Master of Science Degree in electrical engineering, – even though medicine was her original inspiration. With her strong scientific background in engineering she began her career as a flight test engineer for McDonnell Douglas, the first woman to ever hold the position at the company! " I was the only woman in the field at the time," she recalls.
Her meeting with Dr. Zein Obagi came about through her sister, who was good friends with the doctor.  While married to her first husband with whom she had a baby, when Samar developed some hereditary skin issues, she decided to pay Dr. Obagi a professional visit for advice and was taken by surprise when the noted dermatologist expressed an interest in her in the highest of ethical ways, staying modestly in the background. (We only wish gentlemen like this existed today!)   The timing happened to be good, as Samar was in the process of ending her first marriage.  "Having that bad experience, I thought that I would never get married again, but somehow I thought that if he asked me to marry him I would say yes," Samar recalls.
Never one to hesitate when he decides that something is right for him, Dr. Obagi expressed his intentions in a few honest and very straight forward words to Samar, (just like he does his practice that I have witnessed over and over again: always upfront, direct, and to the point,) – and the result was that they ended up getting married in a large ceremony at the Beverly Hills Hotel in 1991.
Today Samar manages the large Obagi business empire, and supports his every effort as the Director of Operations in research and education for his procedures, which are based on his unique philosophy and a comprehensive system of treatments that are used around the world by millions of dermatologists, plastic surgeons and anyone who has to do with the concept of healthy skin, which all by itself is a NEW DISCOVERY of the 21st Century by Dr. Obagi.   Samar also handles all of the marketing and public relations functions, and is the Chairwoman of the Company for the new line of ZO Skin Health products.
"He is really a revolutionary in terms of promoting healthy skin," Samar says.  "Before he came along dermatology was only concerned with treating diseased skin.  He originated procedures like very precise peels that are based on serious research and his own unique artistry, and the results have been astonishing."
Although Dr. Obagi has achieved great success, he originally got a lot of resistance from the profession due to ignorance and envy. Today his work is so well recognized there are some places like the Philippines where to promote healthy skin is to "Obagi," it, meaning that his name is being used now as a verb, not as a product label!  That's all a result of Samar's dedication to brand-building efforts and her marketing savvy, building the Obagi name as the world's foremost dermatologist into an international icon.
Recently Samar herself was recognized for her contributions in support of her husband's dedication to skin health and beauty, receiving the honor of knighthood, as presented by the Imperial and Charitable Order of Constantine the Great and Saint Helen at a recent Investiture ceremony held on October 22, 2011 in Pasadena, California where Dukes, Princes and Dignitaries attended the medieval-type of ceremony.   On hand for the ceremonial honors where the Obagi's friends from Norway, Jarl Bunaes, Unn Bunaes, Bjorn Bunaes, Anne Bunaes, as well as some of the Obagi's children Serene Obagi, Sandra Obagi, and Zein Obagi Jr. (It must be noted that a naturally striking beauty like Serene in her late teens now, can be found maybe once every ten years if we are lucky! She certainly follows the footsteps of her mother, but has such a stunning appearance that the room went breathless. All of the Obagi's off-springs are to remember, but Serene being in her young adult age is too unique for anyone to EVER forget! In medical school with a supermodel appearance! I wonder how many times in a century that happens!)
Now, Lady Samar Obagi's induction into the oldest and original knighthood makes her part of a world-wide organization that has historic roots going back to the year 312 A.D. (thus being the first Order even in the World and invited by the Pope himself for its 1,700 year anniversary next year!) The current order of modern Knights and Ladies, such as those honored by the Order of Constantine the Great and Saint Helen, who is considered the Mother of Christianity, are people selected from all walks of life and professions who have demonstrated a dedication to exceptional chivalric values, including dedication, ethics, commitment, education, the need to contribute to a greater good, and even the arts and medicine, which is what Dr. Obagi does with the human skin and which Lady Samar has been promoting in the world. Mrs. Obagi's becoming a Lady, or as more commonly referred to in America, Dame Samar Obagi, not only recognizes her for her unparalleled abilities all by herself as an independent and very intelligent woman, but all the while it's maintaining a sense of those great traditional noble values that have become more necessary today that ever. Samar's husband Dr. Zein Obagi has been given the title "Sir," while Mrs. Samar Obagi received the title of "Lady."
For Sir Dr. Zein Obagi and his wife, Lady Samar, the honor of Knighthood is an appreciation and recognition of their ongoing commitment to making the world a better place to live.  Their efforts in promoting the science of healthy skin has tremendously improved the self-esteem and enhanced the physical appearance of appreciative clients around the world. One of those people who got their "brand new skin" is me and although I am passed the age of "no return" (as they would say without Dr. Obagi,) I am now required to show my identification card just about wherever I go. When people see that I am indeed 46 years old, they almost faint taken that they did not even want to serve me a glass of wine. To achieve such dramatic results is ART by Dr. Obagi! And, to achieve the worldwide recognition is ART by Lady Samar!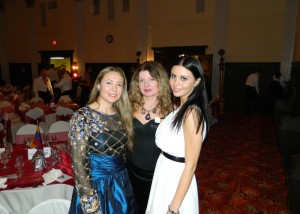 As Dr. Zein Obagi continues his mission to revolutionize the science of promoting healthy skin, wife Dame Samar is a stunning example of how successful his methods can be. With a lovely, youthful face that doesn't require any makeup, Samar is a classically beautiful woman who proves that healthy skin is really the most beautiful cosmetic of all. "I'm just delighted that things turned out the way they did," she says, barely looking 25 while almost twice that age with NO makeup whatsoever!
And now that the children are raised, she is in the process of pursuing her real passion of becoming a doctor herself and is enrolled in medical school at UCLA in Los Angeles.  It's a lifelong dream she is now in the process of fulfilling. "My father always wanted this for me, and I wanted it for myself. I feel like I can finally do that for him and for me as if we were one." As I listen to her my eyes dwell up with tears. Here is a stunningly gorgeous woman with such drive, ambition, and true dedication that one just wants to hug her for the inspiration she gives to others!  A ravishing woman of her own, with a beautiful soul dedicated to the well being of all those around her is something that touches all of us to our very core! If only SOME would be like her, we ALREADY would have achieved half of what the world needs: compassion!
At the age of 49 not looking any older than 25, being probably the "oldest" medical student, Lady Samar Obagi is an inspiration to women everywhere for her inherent intelligence, dedication and beauty, a shining example of what the word "Lady" truly means!
About the Author of This Article:  Lady Adrienne Papp is a recognized journalist who has written for many publications including Savoir, Beverly Hills 90210, Malibu Beach, Santa Monica Sun, The Beverly Hills Times, Brentwood News, Bel-Air View,Celebrity Society,Celeb Staff, It Magazine, Chic Today, LA2DAY, West Side Todayamong many others. She is the President and CEO of Los Angeles / New York-based publicity company, Atlantic Publicityand publishing house, Atlantic Publisher. Adrienne writes about world trends, Quantum Physics, entertainment and interviews celebrities, world leaders, inventors, philanthropists and entrepreneurs. She also owns Atlantic United Films that produces and finances true stories made for theatrical release or the silver screen. Spotlight News Magazineis owned by Atlantic United, Incwith Adrienne Pappbeing the majority shareholder.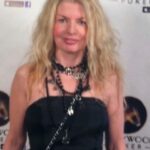 About the Author of This Article:  Adrienne Papp is a recognized journalist, economist and feature writer, who has written for many publications including Savoir; The Westside Today Publications ; such as Beverly Hills 90210; Malibu Beach; Santa Monica Sun; The Beverly Hills Times; Brentwood News; Bel-Air View ; Celebrity Society ; Celeb Staff ; It Magazine;  Chic Today;  LA2DAY;  West Side Today among many others. She is the President and CEO of Los Angeles / New York-based publicity company, Atlantic Publicity and publishing house, Atlantic Publisher. Adrienne writes about world trends, Quantum Physics, entertainment and interviews celebrities, world leaders, inventors, philanthropists and entrepreneurs. She also owns Atlantic United Films that produces and finances true stories made for theatrical release or the silver screen. Spotlight News Magazine is owned by Atlantic Publicity that just opened a new extension to it : PublicityLosAngeles. Adrienne Papp is a member of the International Press Academy.She is the Founder, CEO and President  of Youthful & Ageless ™, Bringing Information to Billions™, An Honorable Cause™  www.LatestAgeless.com. www.OurMediaVenuesAndCompanies.com, Atlantic Publicity Articles, Latest Ageless, Events Photo Collection, Linked In Profile, Movie Data Base  Profile, Twitter, Instagram, Youthful and Ageless Google+, Atlantic Publicity Google+, Atlantic Publisher Google+, Adrienne Papp Google+, Adrienne Papp Personal Google+, Spotlight News Magazine, Atlantic Publicity Productions, Atlantic Altitude, Altitude Pacific, Atlantic Publicity Photography and Filming, About Adrienne Papp   What Others Say  AtlanticPublicitySEO, BrilliantMarketing365, An Honorable Cause, Academic Research, Knighthood Today,    Youthful and Ageless™. She was knighted and became a Dame in 2010. Her official name is Lady Adrienne Papp and Dame Adrienne Papp. Voting Member of The International Press Academy and The Oscars: Academy of Motion Picture Arts and Sciences. She is the Managing Editorial Director of The Beverly Hills Times Magazine, and Hollywood Weekly. She has a Master of Science in Economics majoring Logistics; an MBA Degree; An International Law, Trade and Finance Postgraduate: Marketing and Advertising Postgraduate from NYU and UCLA. Guest Professor at Oxford University; Director and Producer of TV and Airline On Camera Editorials; Adrienne Papp Enterprises