January 10 – 31, 2015
Tim Robbins In Person, Jean-Luc Godard, Gena Rowlands, Fantasia, Cinema Car Chases, Remembering Mike Nichols & More!
Saturday, January 10, 2015 – 1:00 PM
Meet the Directors of the Nominees


Golden Globe Foreign-Language Nominee Symposium & Reception

The Golden statues will be handed out on Sunday night, but today you can have a chance to hear from the five directors whose films are nominated for a Golden Globe Award in the Best Foreign-Language Film category when they appear in person at a free symposium at the Egyptian Theatre! Following the panel discussion is a reception for the entire audience! You can still rsvp to attend now for our symposium with the directors of the five films nominated for a Golden Globe Award in the Best Foreign-Language Film Category! Free panel discussion and reception for the entire audience!Appearing live are:Andrey Zvyagintsev: LEVIATHAN, RussiaRonit Elkabetz and Shlomi Elkabetz: GETT: THE TRIAL OF VIVIANE AMSALEM, IsraelZaza Urushadze: TANGERINES, EstoniaPawel Pawlikowski: IDA, Poland/Denmark

Ruben Östlund: FORCE MAJEURE, Sweden

Moderated by Mike Goodridge (writer on film with 20 years in print, recently edited the Filmcraft series of books and wrote the Filmcraft Directing book).

Not able to attend in person? You can still see the Symposium in a Live Streamed on the Internet (but you won't be able to taste the champagne unless you come in person!)starting at 1:00 PM PST on Saturday, January 10, 2015. more>

Jean-Luc Godard!

 




PIERROT LE FOU & CONTEMPT

December 26 & 27, 2014 – 7:30 PM

Before the Aero's special engagement of Godard's latest film GOODBYE TO LANGUAGE 3D begins January 23, we revisit some of the French auteur's 1960s classics, including this double feature of PIERROT LE FOU, with Jean-Paul Belmondo and Anna Karina, and CONTEMPT, starring Brigitte Bardot and Michel Piccoli. The Aero has another classic Godard double feature of BAND OF OUTSIDERS & WEEKEND on Jan. 11! more>

A Woman Under the Influence


THE FILMS OF GENA ROWLANDS

January 11 & 18, 2015 – 7:30 PM 
Actress Gena Rowlands flourished in films written and directed by husband John Cassavetes playing such rich characters as Jeannie Rapp, the young woman for whom an older man leaves his wife in FACES, or Minnie Moore, a museum curator who falls for a parking-lot attendant, in MINNIE AND MOSKOWITZ. Rowlands earned Oscar nominations for her work on A WOMAN UNDER THE INFLUENCE and GLORIA, portraying a housewife who suffers a mental breakdown and a tough former mob moll, respectively.Her acclaimed work has continued in both film and television (for which she has received eight Primetime Emmy nominations including three wins). This month, the actress will receive the Career Achievement Award from the Los Angeles Film Critics Association. Join us for a selection of Gena Rowlands films!  more>
10th Annual Focus on


FEMALE DIRECTORS

Wed., January 14, 2015 – 7:30 PM
The American Cinematheque's 10th Annual Focus on Female Directors program celebrates the directorial work of cinema pioneers, Academy Award and Palme d'Or winners, actresses-turned-directors, industry heavyweights, music video directors, documentarians, animators and the brightest stars emerging from film schools and the international festival circuit. Filmmakers, including Rose McGowan ("Dawn") will appear in person for an audience discussion following the screenings of short films. A drawing and reception for the whole audience will cap the evening. more>
40th Anniversary


DOG DAY AFTERNOON & THE DOG

Friday, January 16, 2015 – 7:30 PM 
A 40th anniversary screening of Sidney Lumet's DOG DAY AFTERNOON, starring Al Pacino as the put-upon everyman who finally cracks and robs a bank to pay for his lover's gender-change operation, is paired with the new documentary, THE DOG, that tells the true story that inspired the film. more>
Enjoy a day in historic Hollywood at the home of Hollywood's first movie premiere! Take a docent-led tour of the legendary 1922 Egyptian Theatre followed by a screening of the history film FOREVER HOLLYWOOD (exclusively shown at the Egyptian Theatre and featuring interviews with over 20 actors and filmmakers). See what it would have been like to be in a Grauman stage show with a visit to the dressing rooms and singers' boxes. Check out our state-of-the-art projection booth and more at this adaptively re-used historic landmark! more>
West Coast Premiere!


HARDCORE DEVO LIVE!

Saturday, Jan. 24, 2014 – 7:30 PM 
HARDCORE DEVO LIVE!, shot at the Fox Theater in Oakland, California, is an exciting concert film that captures these groundbreaking artists performing the songs that started it all. DEVO Members Mark Mothersbaugh, Gerald V. Casale & Bob Mothersbaugh, Director Keirda Bahruth And Producer Rick Ballard In Person! more>
        
West Coast Premiere!


HARDCORE DEVO LIVE!

Thru January 31, 2015 
The movies came of age around the same time as the automobile; there have been car chases since the silent era. But there was something special about the 1970s, when the high-speed pursuit was elevated to an art form. Join us for a tribute to these speed demons, including THE FRENCH CONNECTION, VANISHING POINT, the original GONE IN 60 SECONDS, DUEL, DIAMONDS ARE FOREVER, HIGH CRIME, THE CAR and many more! more>
Marvin Paige Legacy Screening!
WEST SIDE STORY
Sunday, January 25, 2015 – 7:30 PM
In honor of his birthday, we remember legendary casting director Marvin Paige with a classic film favorite. Join us at 5 PM for a pre-screening reception courtesy of Midcentury Productions in the lobby, including a buffet and an opportunity to share stories about Marvin on videotape. WEST SIDE STORY starts at 6 PM. Hosted by actor George Chakiris, with an introduction by film historian Foster Hirsch. more>
90th Anniversary Screening!
THE GOLD RUSH
Saturday, January 31, 2015 – 3:30 PM
Charlie Chaplin's THE GOLD RUSH turns 90 this year, and after a matinee screening of the silent masterpiece, you can follow the Tramp's example and "pan for gold" in the courtyard! THE GOLD RUSH originally premiered at Sid Grauman's Egyptian Theatre in 1925 and Sid was a consultant on the film since he had actually spent time prospecting!more>
Tickets
We always alert members first to added shows and guests, such as screenings with Emma Thompson, John Goodman, Nick Cave or James Cameron in person!

Using Promotional Vouchers

For information on how to use your Groupon, Google or Amazon Local offers, click here Please note that after the expiration date on your voucher, we will accept it for two movie tickets (a $22 value), but concessions will no longer be included.

Coupons are only accepted for regular price shows at the box office the day of the event. Advance tickets are not available at the box office or on Fandango. There is no way to reserve tickets without payment

Sincerely,

Your Neighborhood American Cinematheque Theatre

When at the Egyptian eat at Sadie Kitchen and Lounge! Members of the American Cinematheque can show their membership card for a 10% discount. Serving dinner. Full bar with a unique cocktail menu. Sadie is next door to the Egyptian on Las Palmas (were Le Deux Cafe was).

We Would Like to Remind You

Sound recording and still or motion photography of any kind during discussions with guests at the Aero and Egyptian Theatres is strictly prohibited without specific advance permission of talent and of the American Cinematheque. Thank you for your understanding.

< Where to Park >

---

Would You Like it if We Turned the Lights on While the Movie is Running?

When you text and e-mail during a film you are "turning the lights on" in the theatre and bothering your fellow film lovers. We have had a number of complaints lately that the light from phone screens and other device screens have been disturbing the movie viewing experience in our theaters. Don't ruin it for everyone. If you have something urgent to text or e-mail, go out in the lobby. We don't want to create more of a disturbance by asking you to leave in the middle of a show.

Sunday, Jan. 11, 2015 – 7:30 PM
Classic Jean-Luc Godard!
BAND OF OUTSIDERS & WEEKEND

Before the Aero's special engagement of Godard's latest film 

GOODBYE TO LANGUAGE 3D

 begins January 23, we revisit some of the French auteur's 1960s classics, including this double feature of BAND OF OUTSIDERS, a French New Wave tale of three bumbling thieves, and provocative black comedy WEEKEND. More classic Godard at the Egyptian Theatre on Jan. 10. 

more>

January 15 – 18, 2015
Remembering
Mike Nichols
By the time of his death at age 83, there were few honors that Mike Nichols (November 6, 1931 – November 19, 2014) had yet to earn. One of a tiny handful of people to have won an Oscar, Emmy, Grammy and Tony Award, the director's keen wit and broad interests in American culture and politics left their marks on every medium. A memorial retrospective includes THE GRADUATE,WHO'S AFRAID OF VIRGINIA WOOLF?, CATCH-22,SILKWOOD, WORKING GIRL, POSTCARDS FROM THE EDGEand THE FORTUNE. more>
Tuesday, January 20, 2015 – 7:30 PM
Tim Robbins In Person!
CRADLE WILL ROCK
Tim Robbins stops by the theatre with the 1999 film he wrote and directed, based on the still-relevant true story of the struggle to produce an Orson Welles theatrical production in 1930s New York City. With an all-star cast including Emily Watson, Susan Sarandon, Vanessa Redgrave, Bill Murray, John Cusack and many more.  more>
Wednesday, January 21, 2015 – 7:30 PM
New Belgian Cinema & Reception!
THE TASTE OF BLUEBERRIES

A Belgian beer reception follows a screening of this touching and poetic drama, starring Michel Piccoli and Natasha Parry as an elderly couple who encounter a lifetime of memories, dreams and fears in an excursion through the woods. Presented by the Consulate General of Belgium in Los Angeles, in cooperation with Flanders Image and Wallonie Bruxelles Images, and with the support of Costco. more>

Thursday, January 22, 2015 – 7:30 PM
3D! Newly Restored! Actor Michael Cole In Person!
THE BUBBLE
Writer-director Arch Oboler devised this "Twilight Zone"-esque sci-fi spine-tingler to showcase "Space-Vision," which produced a widescreen 3-D image from a single strip of film. 3-D historian Robert Furmanek introduces this new restoration, followed by a Q&A with actor Michael Cole. more>
January 23 – 29, 2015
Exclusive Los Angeles Engagement! 
GOODBYE TO LANGUAGE
Jean-Luc Godard's Latest Film in 3D! At last, Jean-Luc Godard's highly anticipated Cannes Film Festival Jury prize winner hits the big screen! The protean French director's latest is a vibrant visual essay as well as a narrative – a married woman's relationship with a single man (and Godard's dog, Roxy) is just the jumping-off point. Both beautiful and mischievous, this Godard masterpiece is bold in its disregard for the conventions of 3-D filmmaking, challenging the audience to discover hidden layers of imagery, and making this a unique film that can only be savored in a theater. "A thrilling cinematic experience." – Manohla Dargis, The New York Times. "An adrenaline shot to the brain." – Scott Foundas, Variety. "Packed with dazzling images, the film makes 3-D feel like something brand-new to the medium." – Joe McGovern, 

Entertainment Weekly

. In French with English subtitles.Updates about special guest introductions will appear on our website. Actress Héloise Godetwill appear in person at a screening to be announced. more>
Coming January 23 – 29, 2015!
January 30 & 31, 2015
75/10 Celebration!
The 75th Anniversary of the Aero Theatre / The 10th Anniversary of the American Cinematheque at the Aero Theatre
Join us for a kick off weekend of special events celebrating these two important anniversaries. On Jan. 30 we will show FANTASIA (also celebrating its 75th anniversary this year) and on the 31st we have a 10th anniversary trivia contest  to see how well you've been paying attention when you've visit the Aero Theatre these past 10 years! Prizes, beer and all kinds of movie enthusiast fun! Tickets are on sale now on fandango.com! FANTASIA is a benefit for the Aero Theatre. The evening will include an introduction to Fantasia by Disney artist and historian David Pacheco, a reception, prizes and more! Additional anniversary related events will be announced throughout the year. If you have a story about attending films at the Aero Theatre at any point in its 75 year history, please e-mail us to tell us about it!  more>

A sponsored message from the Skirball

January 30 & 31, 2015
At the Skirball!
Can't wait for Film Noir 2015, the Skirball Cultural Center has something to tide you over…
Inspired by the exhibition Light & Noir: Exiles and Émigrés in Hollywood, 1933–1950, the Skirball Cultural Center presents "The Intriguante"—a film series featuring émigré-directed noirs centered around seductive, intriguing women.  See a double feature of Pitfall and Criss Cross on Jan. 25, and The File on Thelma Jordon on Feb. 12. Details
Matthew McConaughey 2014 American Cinematheque Award Recipient
Matthew McConaughey was the  2014 American Cinematheque Award Recipient on October 21, 2014. This is the Cinematheque's major annual fundraiser. Guests included Anne Hathaway, Christopher Nolan, Kate Hudson, Jennifer Garner and other celebrities!American Cinematheque members at the Sustaining level and above receive two tickets to this event as part of their membership benefit package. more>Join us on Facebook to learnmore about the October 21, 2014 Award Presentation to Matthew McConaughey!

COMING SOON!

Films for Lovers, Seminars for Filmmakers, New Films from Belgium, Film Noir 2014, John Boorman, KPCC FilmWeek Oscar Preview Live Taping, Oscar Shorts, Award Show Panels and always much, much more!

---

Like these film 35mm Film Bows? Buy one on Etsy!

---

---

Signed Movie Posters

---

VIDEO CAMERA, ANDROID OR IPHONE 2010 or NEWER, LAPTOP, 21″ OR LARGER FLAT SCREEN MONITOR, HEAVY DUTY VIDEO CAMERA TRIPOD NEEDED

The American Cinematheque is seeking the donation of split reels for 35mm film, a PC laptop (2011 or newer), a video camera, a microwave oven, flat screen 17″ PC monitor, digital camera with flash & long zoom lenses, Iphone or Android phone 2011 or newer, Mac laptop.

Adrienne Papp of Atlantic Publicity
DONATIONS:
The American Cinematheque welcomes your donations of any amount. Proceeds help maintain the historic 1922 Egyptian Theatre 
and to fund the on-going programming at the Aero and Egyptian Theatres. Click to donate.
Feb.

Behind-the-Scenes Tours of the historic Egyptian Theatre and a screening of FOREVER HOLLYWOOD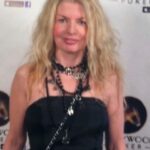 About the Author of This Article:  Adrienne Papp is a recognized journalist, economist and feature writer, who has written for many publications including Savoir; The Westside Today Publications ; such as Beverly Hills 90210; Malibu Beach; Santa Monica Sun; The Beverly Hills Times; Brentwood News; Bel-Air View ; Celebrity Society ; Celeb Staff ; It Magazine;  Chic Today;  LA2DAY;  West Side Today among many others. She is the President and CEO of Los Angeles / New York-based publicity company, Atlantic Publicity and publishing house, Atlantic Publisher. Adrienne writes about world trends, Quantum Physics, entertainment and interviews celebrities, world leaders, inventors, philanthropists and entrepreneurs. She also owns Atlantic United Films that produces and finances true stories made for theatrical release or the silver screen. Spotlight News Magazine is owned by Atlantic Publicity that just opened a new extension to it : PublicityLosAngeles. Adrienne Papp is a member of the International Press Academy.She is the Founder, CEO and President  of Youthful & Ageless ™, Bringing Information to Billions™, An Honorable Cause™  www.LatestAgeless.com. www.OurMediaVenuesAndCompanies.com, Atlantic Publicity Articles, Latest Ageless, Events Photo Collection, Linked In Profile, Movie Data Base  Profile, Twitter, Instagram, Youthful and Ageless Google+, Atlantic Publicity Google+, Atlantic Publisher Google+, Adrienne Papp Google+, Adrienne Papp Personal Google+, Spotlight News Magazine, Atlantic Publicity Productions, Atlantic Altitude, Altitude Pacific, Atlantic Publicity Photography and Filming, About Adrienne Papp   What Others Say  AtlanticPublicitySEO, BrilliantMarketing365, An Honorable Cause, Academic Research, Knighthood Today,    Youthful and Ageless™. She was knighted and became a Dame in 2010. Her official name is Lady Adrienne Papp and Dame Adrienne Papp. Voting Member of The International Press Academy and The Oscars: Academy of Motion Picture Arts and Sciences. She is the Managing Editorial Director of The Beverly Hills Times Magazine, and Hollywood Weekly. She has a Master of Science in Economics majoring Logistics; an MBA Degree; An International Law, Trade and Finance Postgraduate: Marketing and Advertising Postgraduate from NYU and UCLA. Guest Professor at Oxford University; Director and Producer of TV and Airline On Camera Editorials; Adrienne Papp Enterprises