"We Are One" Brings down the house at Arts Education Benefits, By Adrienne Papp
It was an evening filled with talent, excitement and music. The LA Unified "We Are One!," concert to benefit arts education was ablaze with stage lights and an energetic crowd Thursday night at the Music Center's Dorothy Chandler Pavilion.
The real shining stars came from L.A. Unified students performing alongside Grammy award winning artists in front of over 2,400 patrons of the arts. Two hundred and thirty nine students from schools across the Southland proudly shared their talents and gifts.
Gracing the stage were students from San Fernando High School, Van Nuys High School Dance Company, Loyola Village Fine & Performing Arts Magnet Elementary School African Drum and Dance Ensemble, Mariachi Olimpico de Roosevelt High School, Palms Middle School Ballet Folkloricó, 'Son de la Palma,' RFK Community Schools, Ambassador School of Global Education, North Hollywood High School Drumline, and Phineas Banning High School Marching Pilots Band.
Also taking the stage were Judith Hill and Ramon C. Cortines Visual and Performing Arts, Siedah Garrett and Germain Academy Chorus, Paul Revere Charter Middle School Madrigals and Legacy Visual and Performing Arts All-Star Choir.
Notable L. A. Unified alumni Patricia and David Arquette hosted the spectacular show along with Richard Lawson and Ally Walker.
Honoring Los Angeles' cultural roots and adding a colorful flare was a performance by Mexican-American singer, Lupita Infante, granddaughter of the legendary Pedro Infante.
Closing the show and bringing the audience to its feet were the father-daughter percussion duo, Sheila E and Pete Escovedo.
The first-of-its-kind concert was intended not only to showcase the artistic talent that resides in the souls of our students but also to raise awareness about the importance of arts education. Funds raised from the concert will go directly and exclusively to the L. A. Unified Arts Education Branch to help supply lighting and sound equipment, musical instruments, art supplies and other supports for existing and future arts education programs.
L. A. Unified would like to offer a heartfelt thank you to the sponsors of this special event for their dedication and commitment to arts education: HBO, Nickelodeon, Warner Bros. Entertainment, Inc., The Los Angeles Music Center, and Southern California's PBS station KLCS-58.
Photo Credit: Monica Carazo and Kenya Lewis
About the Author of This Article:  Adrienne Papp is a recognized journalist, economist and feature writer, who has written for many publications including Savoir; The Westside Today Publications ; such as Beverly Hills 90210; Malibu Beach; Santa Monica Sun; The Beverly Hills Times; Brentwood News; Bel-Air View ; Celebrity Society ; Celeb Staff ; It Magazine;  Chic Today;  LA2DAY;  West Side Today among many others. She is the President and CEO of Los Angeles / New York-based publicity company, Atlantic Publicity and publishing house, Atlantic Publisher. Adrienne writes about world trends, Quantum Physics, entertainment and interviews celebrities, world leaders, inventors, philanthropists and entrepreneurs. She also owns Atlantic United Films that produces and finances true stories made for theatrical release or the silver screen. Spotlight News Magazine is owned by Atlantic Publicity that just opened a new extension to it : PublicityLosAngeles. Adrienne Papp is a member of the International Press Academy.She is the Founder, CEO and President  of Youthful & Ageless ™, Bringing Information to Billions™, An Honorable Cause™  www.LatestAgeless.com. www.OurMediaVenuesAndCompanies.com, Atlantic Publicity Articles, Latest Ageless, Events Photo Collection, Linked In Profile, Movie Data Base  Profile, Twitter, Instagram, Youthful and Ageless Google+, Atlantic Publicity Google+, Atlantic Publisher Google+, Adrienne Papp Google+, Adrienne Papp Personal Google+, Spotlight News Magazine, Atlantic Publicity Productions, Atlantic Altitude, Altitude Pacific, Atlantic Publicity Photography and Filming, About Adrienne Papp   What Others Say  AtlanticPublicitySEO, BrilliantMarketing365, An Honorable Cause, Academic Research, Knighthood Today,    Youthful and Ageless™. She was knighted and became a Dame in 2010. Her official name is Lady Adrienne Papp and Dame Adrienne Papp. Voting Member of The International Press Academy and The Oscars: Academy of Motion Picture Arts and Sciences. She is the Managing Editorial Director of The Beverly Hills Times Magazine, and Hollywood Weekly. She has a Master of Science in Economics majoring Logistics; an MBA Degree; An International Law, Trade and Finance Postgraduate: Marketing and Advertising Postgraduate from NYU and UCLA. Guest Professor at Oxford University; Director and Producer of TV and Airline On Camera Editorials; Adrienne Papp Enterprises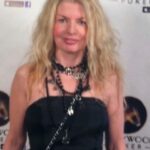 About the Author of This Article:  Adrienne Papp is a recognized journalist, economist and feature writer, who has written for many publications including Savoir; The Westside Today Publications ; such as Beverly Hills 90210; Malibu Beach; Santa Monica Sun; The Beverly Hills Times; Brentwood News; Bel-Air View ; Celebrity Society ; Celeb Staff ; It Magazine;  Chic Today;  LA2DAY;  West Side Today among many others. She is the President and CEO of Los Angeles / New York-based publicity company, Atlantic Publicity and publishing house, Atlantic Publisher. Adrienne writes about world trends, Quantum Physics, entertainment and interviews celebrities, world leaders, inventors, philanthropists and entrepreneurs. She also owns Atlantic United Films that produces and finances true stories made for theatrical release or the silver screen. Spotlight News Magazine is owned by Atlantic Publicity that just opened a new extension to it : PublicityLosAngeles. Adrienne Papp is a member of the International Press Academy.She is the Founder, CEO and President  of Youthful & Ageless ™, Bringing Information to Billions™, An Honorable Cause™  www.LatestAgeless.com. www.OurMediaVenuesAndCompanies.com, Atlantic Publicity Articles, Latest Ageless, Events Photo Collection, Linked In Profile, Movie Data Base  Profile, Twitter, Instagram, Youthful and Ageless Google+, Atlantic Publicity Google+, Atlantic Publisher Google+, Adrienne Papp Google+, Adrienne Papp Personal Google+, Spotlight News Magazine, Atlantic Publicity Productions, Atlantic Altitude, Altitude Pacific, Atlantic Publicity Photography and Filming, About Adrienne Papp   What Others Say  AtlanticPublicitySEO, BrilliantMarketing365, An Honorable Cause, Academic Research, Knighthood Today,    Youthful and Ageless™. She was knighted and became a Dame in 2010. Her official name is Lady Adrienne Papp and Dame Adrienne Papp. Voting Member of The International Press Academy and The Oscars: Academy of Motion Picture Arts and Sciences. She is the Managing Editorial Director of The Beverly Hills Times Magazine, and Hollywood Weekly. She has a Master of Science in Economics majoring Logistics; an MBA Degree; An International Law, Trade and Finance Postgraduate: Marketing and Advertising Postgraduate from NYU and UCLA. Guest Professor at Oxford University; Director and Producer of TV and Airline On Camera Editorials; Adrienne Papp Enterprises