Bringing Information to Billions™
By Michael Koehn
Every once in a while a new concept comes along and changes the way that we look at everything. Call it a game-changer, a new paradigm or a killer app, the idea usually involves a visionary new action plan that changes the way we think about or interact with new products and/or ideas.
That's exactly how Youthful & Ageless™, a new high concept platform being introduced by Atlantic Publicity, is being described. With this new, added-on value Internet-based program, three key health-related fields are presented in a way that offers new life-changing, and potentially transformational information to consumers, while at the same time revealing how these subjects are interactive and inter-dependent in their relationship to each other.
We're talking about health and wellness here, and Youthful & Ageless™ offers thorough and up-to-date information in the key areas of Anti-Aging, Cancer Research and the growing awareness of how thinking affects our well-being, which is described scientifically in Quantum Physics, or collectively the Science of the Mind.
These three subject areas affect virtually everyone in the world, and Youthful and Ageless™ explores each of these topics in depth, offering up the latest information, the most recent research and links to studies and academic institutions that are world-renowned authorities in their respective fields.
This groundbreaking concept is a product of Atlantic Publicity and is the creative brainchild of President and CEO Adrienne Papp. Atlantic Publicity has been in business for more than two decades, offering full service representation for many of the business world's high profile clients and entertainment celebrities.
As one of the premiere publicity firms in Los Angeles (and a Google #1 pick under any "publicity" search, or through other search engines), Atlantic Publicity pioneered many services that puts them in an elite category in their field.
"This new program combines three essential components that are involved in overall human wellness," says Adrienne Papp. "We are combining a vast database of information on the topics of anti-aging, cancer research, and the power of the mind, which includes my favorite subject: quantum physics. Essentially, I can see, through your lifestyle, your choices, your habits, problems and joy…the way you think! Your mind is a creator of all events in your life, hidden or not. This is science: there is no universe without the mind entering into it!"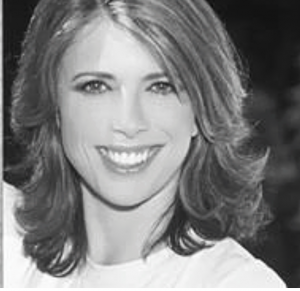 Those three topics are continually updated with the latest information and research. Independently, Y&A is featuring companies and practitioners in these areas of health and wealth, adding to it the sponsorship of those corporations that are practicing cause marketing by understanding this new paradigm. This is the first program of its type, where so much truthful information on healthy living, wellness, and a return to mindfulness is available in one place to so many.
"It works like a highly sophisticated computer program using advanced interactive technology to cross reference the most important medical and psychological issues of our day," says Papp. "We have a phrase we like to use to describe what this new comprehensive program offers: 'Atlantic Publicity™ – bringing information to billions.™'
Y&A is bringing information to a large number of people, who may be drawn to the site because of an interest in one specific topic or another, but who will then quickly see how these five elements on Youthful & Ageless ™are all interrelated.
Anti-aging efforts can be aided as the result of the way we think and feel about ourselves, and the mind can also be an extremely effective ally in the fight against cancer. It all works together. "When someone sees the capabilities of our site they'll never have to worry again about going to a half dozen different sites to find the information we provide in one reliable place, interactively and completely fused together," says Papp. "If you do a search for cancer research or anti-aging, or quantum physics, or a skin care line, a specific doctor, the name of a large corporation, our site will come up. Can you imagine the millions of dollars wasted in advertisement, labor, etc. for these larger than life corporations to be out there singly and fighting for business every day? Instead, with us they just support a good cause and they get in front of billions with their overall message. I call that GOOD WILL!"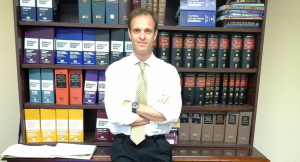 If you think of Hotels.com or Trivago.com or Angie's List, for instance, you're aware that they are sites that aggregate listings for a specific service. With Youthful & Ageless™, three critical health and wellness academic resources have been integrated into one comprehensive platform along with two commercial factors without which not one or the other would exist.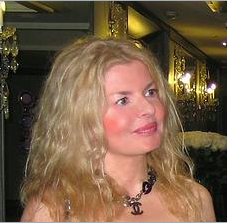 That would be innovative enough on its own, but the participants who become part of the Youthful & Ageless™ site will also be supported by Atlantic Publicity's powerful publicity, marketing and advertising efforts. "Some of the participants in this program will never have to promote themselves again in any capacity. This program will give them the path to success, and lead them toward a goal. Basically put: their careers are being taken care of," says Adrienne Papp, who wrote her diploma about logistics. Her work today is filed at the library of Corvinus University as research material for others.
"At the time there was nothing on logistics. People did not even really understand the word. I had to invent it because I hated reading a million books and sitting in the library forever just to get my diploma written up. So, I invented a subject there was nothing written about. It seemed easier. This way, my professors could not say 'I did not put in the library hours,' which I considered utterly boring."
As we turn back to the logistics of publicity she addresses the major issues: "We always felt that it wasn't just enough to offer publicity to our clients in a way that it typically is: a one-time shot that doesn't guarantee that the story will ever be picked up, although it is out there, but read and remembered by a large number of people in an on-going fashion and remembered by name," says Papp.
"
Atlantic Publicity is unique in the fact that we are able to offer a comprehensive suite of services over a wide playing field, including journalism, where we write feature stories, a publishing platform where we publish and syndicate the stories, as well as advertising, and eventually marketing, through high profile outlets like CNN, FOX, and American Airlines," says Papp. "We are self-contained in that way, generating material and making sure that it is getting placed in the most cost-effective way. And as part of our effort, as Youthful & Ageless™ expands and grows, we will offer career opportunities, not only directly with us, but also through local production facilities, filmmakers and photographers who are needed to create the marketing and advertising materials that will be used to promote our clients."

The makers of products and services affiliated with Youthful & Ageless™ range from forward-thinking, innovative small to midsize and large companies, as well as top level medical professionals, and medical device companies.
"It could be anything from a high technology laser-based device to nutritional supplements, nutraceuticals and skin care products for as long as they meet certain standards." says Papp. "We can help these companies through Y&A to get their message across over a wide platform in a very cost effective way. And this is not a one-time basis exposure. Once they are part of Y&A, we offer a constant, round the clock, 24/7/365 program that delivers our clients' message to a huge demographic. Beyond that, we also engage the psychographics that are key in these industries and interest areas.
The people who are actively looking for this vital information will find us immediately. Yet, the best news is that those who happen upon or land on the website by looking for one subject or another, will end up discovering a whole platform of other important subjects that are directly connected and related to what they originally searched for. They will learn by "coincidence" and will become loyal customers due to the value added factor, without which I personally cannot imagine publicity any more. We call it Publicity 365. And because we aggregate our media purchases, we are able to offer very reasonable rates to our clients."
In a stagnant economy one can become really successful once using the most effective means of promoting oneself due to the fact that the competition shies away. By the time the economy comes back, you are on top.
"There are other motivating factors that contributes to one's distinguished success. I like to use the example of John Travolta, who once he had his first TV show started using his entire paycheck, and even borrowed money, to buy himself publicity," Papp says. "It worked. His costars did little or no publicity at all. Where are they today?"
"Another example is Bill Gates. People in general did not know about computers, hardware and software at the time, but we knew that there was this guy in a garage doing something very…well…'unworldly thing' in there and that was magic! It gave everyone hope: he started in a garage?!"
Being in the public eye is key.
Atlantic Publicity also has years of experience in publicity, marketing and advertising in the entertainment industry, which allows product placements and ultimately a connection between art and science.
"It's like the movie about the research to find a cure for breast cancer called 'Living Proof,' which was based on trials Dr. Dennis Slamon was conducting at UCLA. I have a personal connection to that story, knowing Dr. Stephen Wong, a researcher who was responsible for the development of the drug Herceptin," says Papp. "At one point when those trials were struggling for financing there was a fortuitous moment when Lilly Tartikoff, the wife of the head of programming for NBC Brandon Tartikoff, went to one of the executives of Revlon and got them to provide the largest grant ever given to a research project of that type. These are the kind of stories that Atlantic Publicity wants to tell, and hopes to be a part of in the future."
"In addition to our efforts to tell these stories, we are also donating 20% of all revenues received from sponsors of commercial type of exposures using the by-line, "this information was brought to you by".… for various scientific research involving cancer, anti-aging, neuroscience, neuroplasticity and quantum physics.
We are entering a new era offering a lot of breakthrough research, the recognition of quantum physics and a celebration of minds like Dr. Stephen Hawking, as portrayed by Oscar-winner Eddie Redmayne in "The Theory of Everything."
"We are all living more conscious lives now and there is no one else who is uniting these important areas of development like Youthful & Ageless™, providing the information that can not only improve the quality of one's life, but can start a whole new way of thinking. We built a website type of presentation for those who are interested in the concept, "  Papp says.  Please email to Adrienne@AtlanticPublicity.com if you wish to view the site that is currently password protected: www.LatestYouthfulandAgeless.com
Youthful and Ageless™, ( Y&A™ ) an innovative and robust new concept truly is the future!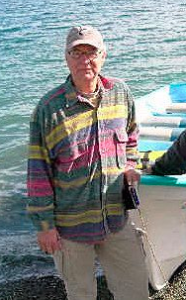 About the Author of this Article: A writer of riveting stories for Atlantic Publicity, Michael has also contributed to the Los Angeles Times, Cabo Living magazine, Gayot.com, Tendencia magazine, Destino magazine, Kennewick General Hospital, The Freeman Health System, Mee Memorial Hospital and the South Central Los Angeles Regional Center. He is a graduate of the University of California at Davis and the 2010 Nick Gallo award winner for excellence in travel journalism.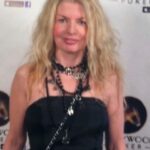 About the Author of This Article:  Adrienne Papp is a recognized journalist, economist and feature writer, who has written for many publications including Savoir; The Westside Today Publications ; such as Beverly Hills 90210; Malibu Beach; Santa Monica Sun; The Beverly Hills Times; Brentwood News; Bel-Air View ; Celebrity Society ; Celeb Staff ; It Magazine;  Chic Today;  LA2DAY;  West Side Today among many others. She is the President and CEO of Los Angeles / New York-based publicity company, Atlantic Publicity and publishing house, Atlantic Publisher. Adrienne writes about world trends, Quantum Physics, entertainment and interviews celebrities, world leaders, inventors, philanthropists and entrepreneurs. She also owns Atlantic United Films that produces and finances true stories made for theatrical release or the silver screen. Spotlight News Magazine is owned by Atlantic Publicity that just opened a new extension to it : PublicityLosAngeles. Adrienne Papp is a member of the International Press Academy.She is the Founder, CEO and President  of Youthful & Ageless ™, Bringing Information to Billions™, An Honorable Cause™  www.LatestAgeless.com. www.OurMediaVenuesAndCompanies.com, Atlantic Publicity Articles, Latest Ageless, Events Photo Collection, Linked In Profile, Movie Data Base  Profile, Twitter, Instagram, Youthful and Ageless Google+, Atlantic Publicity Google+, Atlantic Publisher Google+, Adrienne Papp Google+, Adrienne Papp Personal Google+, Spotlight News Magazine, Atlantic Publicity Productions, Atlantic Altitude, Altitude Pacific, Atlantic Publicity Photography and Filming, About Adrienne Papp   What Others Say  AtlanticPublicitySEO, BrilliantMarketing365, An Honorable Cause, Academic Research, Knighthood Today,    Youthful and Ageless™. She was knighted and became a Dame in 2010. Her official name is Lady Adrienne Papp and Dame Adrienne Papp. Voting Member of The International Press Academy and The Oscars: Academy of Motion Picture Arts and Sciences. She is the Managing Editorial Director of The Beverly Hills Times Magazine, and Hollywood Weekly. She has a Master of Science in Economics majoring Logistics; an MBA Degree; An International Law, Trade and Finance Postgraduate: Marketing and Advertising Postgraduate from NYU and UCLA. Guest Professor at Oxford University; Director and Producer of TV and Airline On Camera Editorials; Adrienne Papp Enterprises