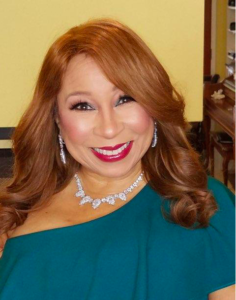 By Adrienne Papp
Tanya Hart, four time Emmy Award and George Foster Peabody Award winning producer of television series and documentary films, TV Host, and Syndicated Radio Personality has been elected for a second term as co-chair of The Caucus for Producers, Writers & Directors for a two-year term (www.Caucus.org). Hart is the first African-American and first woman to head up the 45-year-old entertainment industry trade organization, along with Robert Papazian.
Tanya was honored by her alma mater Michigan State University during Women's
History Month. As a woman who is making a difference. Michigan State University is featuring her for Women's History Month. See link to video: bit.ly/2F4Qjhh
Currently, Hart has been in the forefront of spearheading The Caucus to feature a Panel Discussion on Sexual Harassment, which will be held at Emerson College on Wednesday, April 4 @ 7PM. Hart along with The Caucus is currently working with.
California Assemblywoman Eloise Reyes supporting a bill to get the statute of limitations changed in sexual harassment cases.
2016, when Hart was first elected as The Caucus Co-Chair, she has implemented many changes which include; Awarding approximately $100,000 in scholarship grants to woman of color though the Caucus Foundation. She is also responsible for big name executives to be honored by The Caucus including Kenya Barris, writer, Producer, Black-ish TV show and Girls Trip.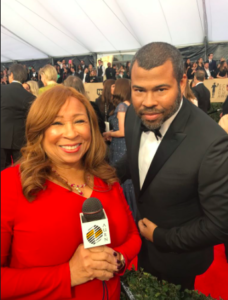 "It is a great time to be a woman. In world of entertainment it is not business as usual. The paradigm has changed. 'Black Girl Magic' is sweeping the landscape. We are telling our stories and demanding we be heard and bringing more money and resources to the table than ever before. I am so proud to be a part of this movement. "
Tanya's podcast "Hollywood Live Extra" premiered in the fall 2017 and is gaining great traction in the podcast genre. Here's a link to a recent podcast: aurn.com/hollywood-live-extra-26-wrinkle-in-time
Hart is a recipient of Distinguished Service Award and the Diversity Award from The Caucus and serves on the Caucus Foundation board of directors.
---
About The Caucus For Producers, Writers & Directors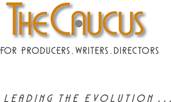 Writers and Directors to explore the issues of the ever-changing landscape of content and exhibition. The Caucus is proud of its rich history and esteemed membership of television innovators. For over 40 years, The Caucus has provided an opportunity for the best and the brightest talent to network and voice the 'creative conscience' of the Television Industry. Today, we continue to stand for better and meaningful content across all platforms. As Producers, Writers and Directors we support a working environment that fosters, through our various programs, the best content that we can create for our audiences.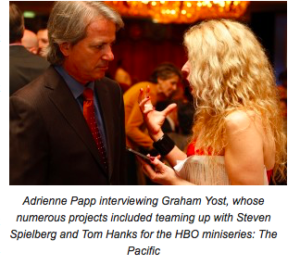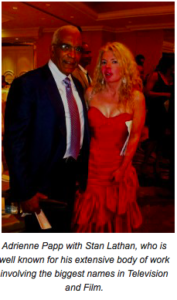 In addition to its professional membership, The Caucus is proud of its non-profit work through The Caucus Foundation. Established in 2000 to help launch the careers of future entertainment professionals in film, television and emerging media; The Foundation provides completion grants to student thesis productions from accredited universities and colleges. To date The Caucus Foundation Grant Program has given over $1.6 million dollars in cash and in-kind awards.
Current members of The Caucus also include: JJ Abrams, Kevin Bright, James Burrows, Suzanne de Passe, Vin Di Bona, Dennis Doty, Chuck Fries, Tom Hanks, Tanya Hart, Charles Floyd Johnson, Lee Miller, Bob Papazian, Norman Powell, Herman Rush and others leading producers, writers and directors. For additional information on The Caucus visit: www.caucus.org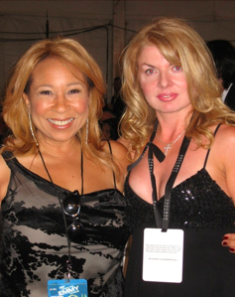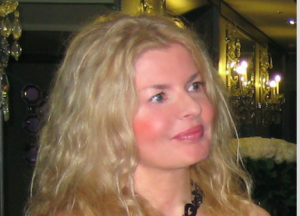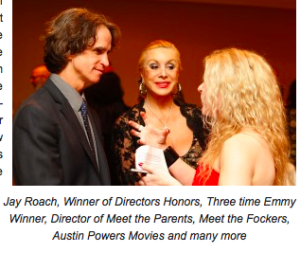 ---
About Tanya Hart
Tanya currently hosts "Hollywood Live with Tanya Hart, a daily syndicated Radio and Online program distributed by American Urban Radio Networks (AURN) on more than 300 affiliate stations nationwide. Additionally, she heads up Tanya Hart Consulting, Inc. in Hollywood, a multi-media content company that recently produced the national awareness campaign act against HIV/AIDS for the U.S. Centers for Disease Control & Prevention Agency (CDC). Hart's life story is now housed in the Library of Congress in the HistoryMakers collections.
A student at Harvard University Tanya studied with Gerald Lesser, creator of "Sesame Street". During that time Tanya was involved with creating the TV program "Infinity Factory". Hart went on to produce several documentaries for PBS, as well as syndicated children's programs "Call It Macaroni," and "Rebop". In 1990 BET Founder Robert Johnson brought Tanya to Hollywood to build BET's West Coast operation. Hart created three shows including "Live from LA with Tanya Hart." Her infamous interview with late rapper Tupac Shakur from the series would be used in the 2003 Oscar-nominated documentary film "Tupac: Resurrection." In 2000 Tanya partnered with Western Syndication to produce the popular syndicated series "Live from Hollywood" a national talent show which was the forerunner to American Idol.
Hart has recently appeared on ABC, CNN, HLN and "Inside Edition" talking about the film industry, diversity in Hollywood and other entertainment stories. With four Emmy Awards and eight nominations, Tanya has also received a Peabody Award, five medals from the International TV and Film Festival of New York, and numerous other honors
---
About Adrienne Papp:  Adrienne Papp is a recognized journalist, economist and feature writer, who has written for many publications including Savoir; The Westside Today Publications ; such as Beverly Hills 90210; Malibu Beach; Santa Monica Sun; The Beverly Hills Times; Brentwood News; Bel-Air View ; Celebrity Society ; Celeb Staff ; It Magazine;  Chic Today;  LA2DAY;  West Side Today among many others. She is the President and CEO of Los Angeles / New York-based publicity company, Atlantic Publicity and publishing house, Atlantic Publisher. Adrienne writes about world trends, Quantum Physics, entertainment and interviews celebrities, world leaders, inventors, philanthropists and entrepreneurs. She also owns Atlantic United Films that produces and finances true stories made for theatrical release or the silver screen. Spotlight News Magazine is owned by Atlantic Publicity that just opened a new extension to it : PublicityLosAngeles. Adrienne Papp is a member of the International Press Academy.She is the Founder, CEO and President  of Youthful & Ageless ™, Bringing Information to Billions™, An Honorable Cause™  www.LatestAgeless.com. www.OurMediaVenuesAndCompanies.com, Atlantic Publicity Articles, Latest Ageless, Events Photo Collection, Linked In Profile, Movie Data Base  Profile, Twitter, Instagram, Youthful and Ageless Google+, Atlantic Publicity Google+, Atlantic Publisher Google+, Adrienne Papp Google+, Adrienne Papp Personal Google+, Spotlight News Magazine, Atlantic Publicity Productions, Atlantic Altitude, Altitude Pacific, Atlantic Publicity Photography and Filming, About Adrienne Papp   What Others Say  AtlanticPublicitySEO, BrilliantMarketing365, An Honorable Cause, Academic Research, Knighthood Today,    Youthful and Ageless™. She was knighted and became a Dame in 2010. Her official name is Lady Adrienne Papp and Dame Adrienne Papp. Voting Member of The International Press Academy and The Oscars: Academy of Motion Picture Arts and Sciences. She is the Managing Editorial Director of The Beverly Hills Times Magazine, and Hollywood Weekly. She has a Master of Science in Economics majoring Logistics; an MBA Degree; An International Law, Trade and Finance Postgraduate: Marketing and Advertising Postgraduate from NYU and UCLA. Guest Professor at Oxford University; Director and Producer of TV and Airline On Camera Editorials;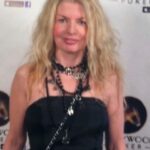 About the Author of This Article:  Adrienne Papp is a recognized journalist, economist and feature writer, who has written for many publications including Savoir; The Westside Today Publications ; such as Beverly Hills 90210; Malibu Beach; Santa Monica Sun; The Beverly Hills Times; Brentwood News; Bel-Air View ; Celebrity Society ; Celeb Staff ; It Magazine;  Chic Today;  LA2DAY;  West Side Today among many others. She is the President and CEO of Los Angeles / New York-based publicity company, Atlantic Publicity and publishing house, Atlantic Publisher. Adrienne writes about world trends, Quantum Physics, entertainment and interviews celebrities, world leaders, inventors, philanthropists and entrepreneurs. She also owns Atlantic United Films that produces and finances true stories made for theatrical release or the silver screen. Spotlight News Magazine is owned by Atlantic Publicity that just opened a new extension to it : PublicityLosAngeles. Adrienne Papp is a member of the International Press Academy.She is the Founder, CEO and President  of Youthful & Ageless ™, Bringing Information to Billions™, An Honorable Cause™  www.LatestAgeless.com. www.OurMediaVenuesAndCompanies.com, Atlantic Publicity Articles, Latest Ageless, Events Photo Collection, Linked In Profile, Movie Data Base  Profile, Twitter, Instagram, Youthful and Ageless Google+, Atlantic Publicity Google+, Atlantic Publisher Google+, Adrienne Papp Google+, Adrienne Papp Personal Google+, Spotlight News Magazine, Atlantic Publicity Productions, Atlantic Altitude, Altitude Pacific, Atlantic Publicity Photography and Filming, About Adrienne Papp   What Others Say  AtlanticPublicitySEO, BrilliantMarketing365, An Honorable Cause, Academic Research, Knighthood Today,    Youthful and Ageless™. She was knighted and became a Dame in 2010. Her official name is Lady Adrienne Papp and Dame Adrienne Papp. Voting Member of The International Press Academy and The Oscars: Academy of Motion Picture Arts and Sciences. She is the Managing Editorial Director of The Beverly Hills Times Magazine, and Hollywood Weekly. She has a Master of Science in Economics majoring Logistics; an MBA Degree; An International Law, Trade and Finance Postgraduate: Marketing and Advertising Postgraduate from NYU and UCLA. Guest Professor at Oxford University; Director and Producer of TV and Airline On Camera Editorials; Adrienne Papp Enterprises